CLICK TO SUBSCRIBE
Imagine, you wouldn't have to pay for Facebook ads or worry about Ad Spend and higher CPC costs. That would really be nice! All you have to do is maintain your SEO, build it up and make sure that free traffic can actually reach your site.
SEO is very good for online course creators and in this episode, you will learn how to use SEO to best amplify your online courses. Ready your pen and paper to take down some notes and let's delve in.
Podcast Highlights:
00:01 Prologue
00:41 Two things that Gert realized with the kind of clientele his agency, SEO Leverage have.
02:01 Introduction of the topic on the role of SEO for online course creators.
02:18 Working backward, what are the ways that made people interact with you before deciding to purchase? (...How does SEO come into play when people decide that an online course is the right one for them?)
04:42 How does Google decide whether to send free traffic to your website?
06:09 Why is Keyword Research essential when creating content that should rank it on page one of Google?
08:19 What is the next logical step and how to build up that trust in your lead magnets?
11:28 Recap
13:01 End
Resources:
The previous episode mentioned - Episode 056 - How to Improve Your Lead Magnet
Boost Your Online Course With SEO
Do you want to boost your online course today? If so, you need to start thinking about SEO.
Let's take it from the expert. As Gert Mellak scrolled down his list of clients, there were two realizations pop up.
First, the appreciation for clients who have been for years, renewing their agreement with them, month after month. But, they still have many clients who stick with them for years without thinking about contracts. Why? Because they get value with the ERICA Program and gain value with the implementations from his team. So definitely, it is about long-term client retention, and it only works if the value you provide is accurate.
Second, many of his clients are online course creators, people who created the course, and their website. They sell their courses online and realize that SEO is one of the best ways to do that.
If you happen to be running an online course and want to grow with search engine optimization, this is an episode you may read and listen to that may help you get a few things that you may want to jot down.
The importance of using SEO to sell more courses
An online course is as important as a website and a business card in the toolkit of any expert, entrepreneur, or leader. You show them that you know what you're talking about, that you're good at what you do, and that you're an expert in your industry by teaching your topic.
When it comes to online courses, visibility is key. People looking for information related to your course topic will be more likely to find your website if it is well-optimized. If potential clients can't find your course, they definitely can't enroll in it. So this is where SEO might be coming into play.
There are lots of misconceptions regarding SEO, and it's easy to be misled, especially by individuals who are doing it incorrectly and now feel it doesn't work at all. However, search engine optimization is a rewarding marketing strategy if implemented right. It's essential to start using SEO to sell online courses if you want to attract your potential clients from search results.
Why do you need to create valuable content?
Before making a decision, you probably go through some decision-making process. It's where you think of how you will optimize your content. It's connected to the kind of value you are giving online for free.
So, what does that mean? This means they might have seen a video. They might have been following you on Instagram or watching your YouTube channel videos. Or the other way around, maybe they reach out to you on Twitter or check your web page, and you give them an answer.
And your target audience has been on a mailing list because they probably have something to download, and they opted for it. They give you the name and the email address so they can consume the content that you put up on your website for free or at a very low rate.
How do people find out those things before they come to your email list?
How cool it would be if you have content on your website that Google could actually think was valuable, and Google can essentially send you traffic. Perhaps, you won't have to run Google Ads, and you don't have to worry about high CPC costs. What you need to do is maintain your SEO and build it out over time. However, ensure that this free traffic can reach your site by ensuring that your content and course page align with what Google wants to rank.
This is now interesting because google only ranks something that provides value, and google users react in a positive way towards it. At the same time, having content on your website that nobody searches for doesn't make for good SEO content or content Google wants to show. If somebody has an issue and wants to find out more about it, they go to Google and see what Google recommends in terms of content in order to sort their problem.
For example, if you're teaching how to play the ukulele and you talk about the best chords, this might be a piece of content google want to rank if someone searches for "ukulele beginner chords." When you create content, you should consider what content people might be searching for to rank in search engine results.
Having content just for the sake of having content on your blog doesn't provide SEO success. This doesn't mean that this content could not work on social media, for example. But for SEO, it should definitely be something people search for.
Conduct keyword research
If you want to find out what people search for, you need to do keyword research. It takes out what people are typing into Google, other search engines, and other online platforms. You could have it without a fancy keyword research tool used by agencies, go to Twitter and see what the target audience talked about when it comes to ukulele for beginners, or learn how to play it.
However, when you work in an SEO agency like SEOLeverage™️, they provide keyword research for you. This allows their team to show you a list of relevant keywords around your topic, what you could possibly rank for, and what kind of content you could build up.
For example, they just have a client receive 20 topics to produce in the next few weeks. The topics are not too competitive, so the client can actually rank for those keywords or issues. And now it's up to him to produce content in the best possible ways. Gert and his team have some guidelines and guide the client all the way to make sure that whatever he produces is actually in line with what Google search also wants to rank.
This is a very important point. Having the best content on page 20 of Google or other search engines is still great because it's among the 200 best blog posts out of possible 500,000. But it is not going to give you any value.
However, when you get to page one of Google, this is actually where the magic happens. This is where Google says, "look, your content or blog post is one of the best out there, and one of the articles I trust the most." And this is why you're going to rank on page 1 and drive lots of traffic to your article. Besides, part of this traffic is going to opt-in your lead magnet and are going to purchase your course.
So keyword research is essential when creating blog content that should drive performance through SEO.
So, what to do next?
Another really important thing is actually thinking about the next logical step once people come in, what do they need next. And this is where lead magnets come in.
There's a big misconception when it comes to lead magnets because potential customers think this is free content, so there shouldn't be any barrier when users come to the site. As such, no reason not to opt-in and get those freebies. But it's not free.
People don't know that privacy has value. It would be best if you built up some TRUST, some value upfront to justify that you're essentially worthy of receiving the name and email address.
Technical advice to make online course sales
What you should take into account when it comes to the content of your online course is that you have the module meeting most pieces of content on your site. So there could be a piece of content, and there could be a free lead magnet.
So what's the catch? It's going to tell clients, "Look, this is free information, but there's more, and if you pay, you can get into the course and learn everything there is about the specific topics. So if this is about beginners chords, the article might teach clients three beginners chords and maybe a little song they can play.
But then, there might be a module about the 20 most used chords to play 90% of all ukulele songs, and this scoop targets the audience to module 2 of your online course. So people can click directly and get into your program in order to make sure they can learn everything there is to know.
On the flip side of it, make sure to create an extra module that's not yet reflected in your course. There's an extra on how to purchase the right ukulele. They scoop you an additional module or create an extra module around this, even if it's not part of your main course.
In conclusion: Why working backward is a great idea in optimizing online courses
Whatever you're doing in business, try to work backward from where you want to go. It's like defining the final destination and back to where you are right now. And this is going to give you a better idea about the steps that are necessary to get there.
You conclude needing content that's actually searched for, or the content needs to be in line with what Google wants to show. Lastly, it needs to be structured around the keywords and consider the conversions when you have already created the content. Conversions happen when you have the right lead magnet in your online course business. Your collecting name and email address are the main assets to growing your online course.
The days of simply 'promising' your clients that you are worth investing in are long gone; now, you must PROVE it. And there's no other way to show off your knowledge than by selling an online course with search engine optimization.
Get Started Today!
Check out how SEO can be applied best to your online program's current situation and give an overall strategy by heading to seoleverage.com or email [email protected]. Gert and his team will help you all along the process.
Connect with Gert Mellak:
Email: [email protected]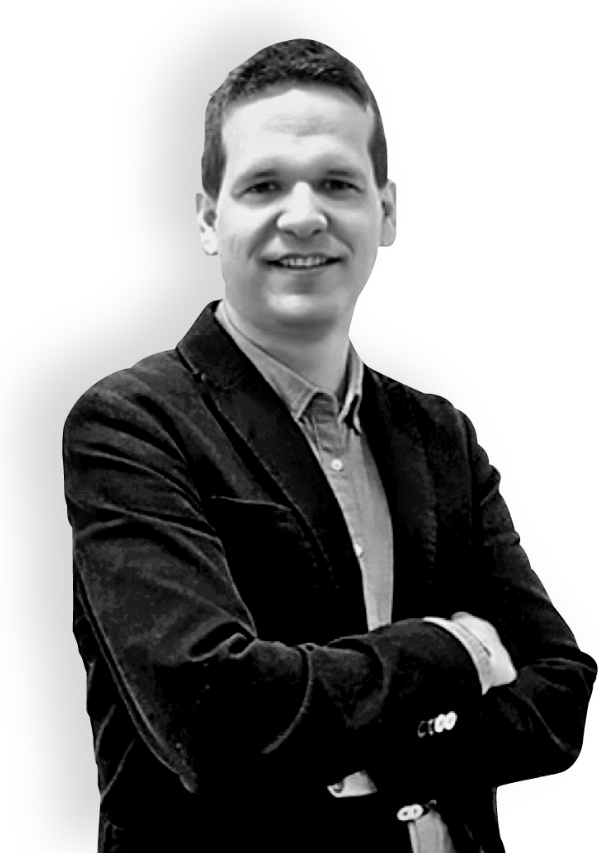 Loved This Episode?
Please consider leaving me a review with Apple, Google, or Spotify! It'll help folks discover this show and hopefully we can change more lives!
RATE AND REVIEW