CLICK TO SUBSCRIBE
People go to Google or other search engines because they are looking to find a solution to their problem or get some answers to their questions. It is, therefore, important to find the right strategy to improve your lead magnet in order to increase your prospects, conversion rates, and revenues. In this episode of SEO Leverage Podcast, you will get valuable insights from Gert Mellak in ensuring that the next logical step is the right initial content that will lead your prospects into the buyer's journey.
Podcast Highlights:
00:01 Prologue
00:44 Introduction of the episode
01:16 Some examples of pieces of content that can be used as a lead magnet.
01:43 What is the one key role that should be fulfilled by a lead magnet?
03:19 Why is it so important to produce the right initial content for the buyer's journey?
05:02 What are some creative ways to improve on your lead magnet?
06:05 End
Resources:
Freelance services for your business:
How to Improve Your Lead Magnet
Leads are the lifeblood of the business. In fact, you'll make fewer sales without them, and your business will fail to grow. That is why you need an excellent lead magnet. Your lead magnet is an asset to help you get revenue by converting leads into paying customers!
So, how do you make the perfect lead magnet? We've got this guide to help you create lead magnets and increase conversion rates.
What is a Lead Magnet?
With so much content on the internet, capturing customers' attention has become uneasy. Unless they're being amused, most individuals only stay on websites for approximately seconds. On the other hand, people are hesitant to provide their email addresses unless they are promised anything in return.
Email marketing helped to reduce this problem by giving another way to communicate with clients more directly. And this is why there are lead magnets.
Marketers use lead magnets to generate sales leads. Marketers may try to convert leads into paying clients of a product or service. Or, they may promote other products or services to them. Customers exchange information for a lead magnet when they sign up for a trial version or offer a name and further details for a free sample.
10 Effective Lead Magnet Ideas
The key role of lead magnets is to be the next logical step for someone consuming the content, whether PDF or video. Readout a few lead magnet examples and distinguish which idea best suits your marketing goals.
1. Webinar
Webinars allow your audience to engage with compelling video material and, often, ask questions during a Q&A session. It's a great lead magnet idea for communicating with your audience, such as connecting with potential leads and customers and establishing your corporate culture. A webinar can generate leads for months if you make them available after the initial live event.
2. Whitepapers
A whitepaper is in-depth material that provides your audience with unique data, opinions, or guidance. It's one of the best lead magnets to understand a customer's problem and give procedures necessary to fix it. They're especially beneficial in B2B marketing because customers often have a longer sales cycle and want more information before purchasing.
3. Ebook and Mini-courses
It is a tried-and-true lead magnet strategy. You don't have to begin over from scratch when creating an ebook.
Unlike whitepapers, though, ebooks and mini-courses aren't data-heavy. Instead, they're easy to read and conversational guides that help your target audience fully understand a topic. Ebooks or mini-courses can be informative, interesting, or even visually stimulating.
4. Checklist
Checklists convert the best of all the lead magnets, knowing their ease of consumption. They get all the information that the user requires into a single, actionable list.
For example, you can create a checklist of your most popular blog pieces and use it in your content optimization. When you combine that content update with a two-step opt-in form, your conversions will skyrocket.
5. Product Trials or Samples
Who doesn't want to try something before they buy it?
Product samples or free trials are some of the best high-converting lead magnets. Of course, they make their way there. To process your free resource, you must either sign in or submit your address and email address as part of the guest checkout. And it's there that you'll be asked to sign up for more information.
6. Toolkits
Consider a toolset to be an over-the-top lead magnet. A toolkit, for example, can comprise a short ebook or whitepaper, as well as a checklist or calculator. It merges various resources into a single file - a compressed zip file to produce extra value.
Make an effort to be inventive in your lead generation strategy. When it comes to toolkits, there are no rules, so throw as many ideas as you can at the wall and see which ones stay.
7. Video Training
If you're comfortable in front of the camera and have the skill to teach, videos could be great lead magnets to use. You can take leads to a private page with a recorded video or a recording of a prior webinar instead of a live webinar.
8. Free Shipping or discount
People enjoy obtaining freebies and discounts. Giving over your email address is a modest price to pay for many consumers if it means they can save big bucks on a sale. This lead magnet idea is perfect for businesses that offer physical things or have a high rate of customer repeat purchases.
9. Quizzes, polls, and surveys
Interactive features that allow you to learn about your prospect and provide details are a win-win situation. Everyone enjoys offering their two pennies and point of view on a wide range of things.
When using your website to create a lead magnet, the most important thing to remember is to develop a landing page with an opt-in form. A double-opt-in email will be sent to your prospect once they enter their information into the opt-in form. Include a link to your survey within that email.
10. Case Studies
As part of the negotiation and sales process, case studies can give compelling proof of your company's expertise. However, there are 2 ways you can use it to generate leads.
One of them is to make the case study a downloadable PDF that must be "gated" by requiring registration. The next method to capture leads is to present them as news or blog material with calls to action peppered throughout.
Tips to Improve Lead Magnet
A solid lead magnet approach will assist you in attracting new leads and converting prospects into paying customers. If you're not implementing it to attract clients to your business, you could be losing out on one of the most effective ways to grow your lead list.
Identify what your customers want to attract them
Every lead magnet should be designed for a certain buyer's persona. This will guarantee that the content contained inside it is current and relevant. It serves as a good strong hook to attract your prospects to share their contact information in exchange for a download link or access code.
Find out what your ideal customer values by conducting research. For example, someone is searching for solar panels. Or information about solar panels, you need to guess what situation they are in. You can think of them as homeowners or at least get the financing position for solar panels.
After you've identified your persona's targeting criteria, you may write a narrative for them to assist you in visualizing them while developing sales funnels or lead magnets. You'll attract leads who desire what you're giving away if you can provide them something better and for free.
Identify your value propositions
It is "the value a business promises to offer to customers if they choose to acquire its goods." In short, it is where you get the problem solved or closer to the potential solution.
Help them or hold their hand through their journey. And your lead magnet should also be capable of telling them what comes next.
Choose the perfect lead magnet
We've listed 10 of the most effective lead magnets above, but not all of them will work for you. When choosing a lead magnet, keep in mind not only your audience but also your industry.
A how-to guide, for example, is ideal for a company that sells real or digital items but not for a business looking for a survey. A webinar lead magnet is perfect for businesses that would like to increase sales through training that would be able to ask questions.
Think and create the most effective content
Do you want to get started with your lead magnet as soon as possible?
Go through your content library and find the best-performing content resource. It might be the most downloaded ebook, the most viewed/shared Slideshare presentation deck, the most attended webinar, and so on. Start creating your form if one of these is your greatest performance.
Use content updates as lead magnets within the content
Lead magnets that are embedded within an existing content resource are known as in-content lead magnets. They're most commonly found in blog posts, but they can also be found in ebooks, presentation decks, and other documents.
Content upgrades are lead magnets embedded in a blog post and are downloaded versions of the content. Because content updates are more contextual, they generally result in higher conversions.
Use A/B Testing
It is vital to determine whether or not a lead magnet is effective for you. Even if a good lead magnet brings in a significant amount of leads, you can't be confident that's the best you can do.
To be successful, you should have the correct tracking in place. A tracking tool like Google conversion tracking is an example of identifying where people come in and analyzing how to convert. In addition, it can help you to identify errors, thus checking what place it is where incorrectly located in the blog post.
In Conclusion
Lead magnets are incredibly effective; all you have to do is choose one of the better lead magnet ideas and apply it effectively.
We hope that this quick guide will assist you in increasing your signups and conversions. If one thing fails, try something else until you discover the sweet spot.
Connect with Gert Mellak:
Email: [email protected]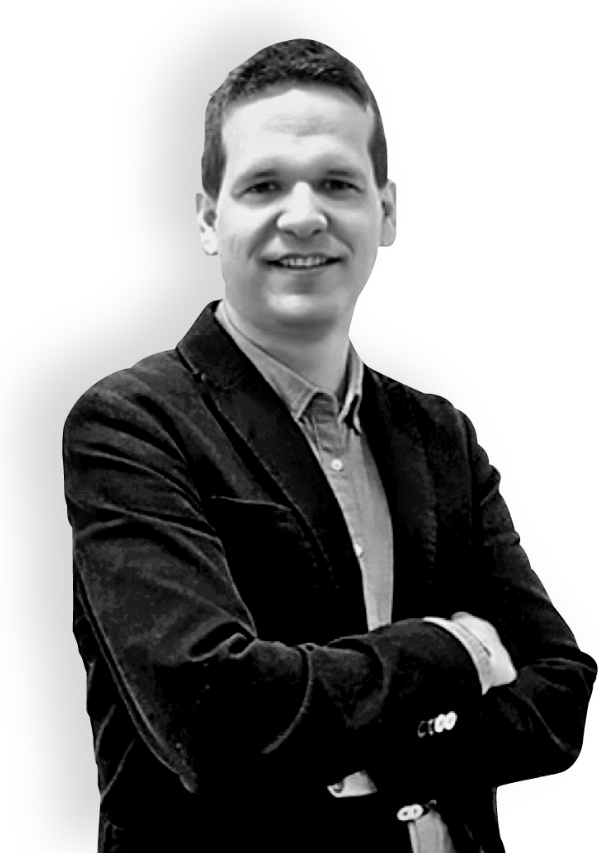 Loved This Episode?
Please consider leaving me a review with Apple, Google, or Spotify! It'll help folks discover this show and hopefully we can change more lives!
RATE AND REVIEW