CLICK TO SUBSCRIBE
When an SEO agency comes to you and guarantees to bring your website to page one in the different search engines, Google in particular, I would strongly advise you not to believe in the guarantees they are selling. It's really never guaranteed because you can't have control of the several elements that are present in the macro scenario. Look for an agency who would offer a slow and steady approach rather than go with some doing scammy techniques in the system.
Get honest-to-goodness advice from this episode with regards to rankings and more informative materials from past and future episodes of the SEO Leverage Podcast.
Podcast Highlights:
00:00 Prologue
01:21 Introduction of the topic
01:56 The importance of understanding why there is no such thing as guaranteed ranking in SEO.
02:36 What is SEO Leverage and why their approach is different from the other SEO agencies out there?
04:53 The reasons why SEO ranking is never guaranteed? (...Why you cannot rely on false claims from other SEO agencies?
08:10 End
Guaranteed Rankings on Google
SEO is a difficult, time-consuming process that often takes months or years to see results. Once you get in, you can surely ask "how can you make sure to get positive results in investment."
In ranking your site, it's important to understand a few things around guarantees because there are agencies; although there are many good ones, there are more shady ones. These SEO agencies are just taking advantage of the people not knowing how SEO actually works. Besides, many brands got big on other channels but still don't know what SEO is all about.
Most agencies and consultants just want to make money and aim for that first sale in this SEO industry. Some even try to lock in clients over 12 or 24 months. But that's not how it should work. Definitely, there's no such thing as guaranteed SEO results - and if you'd like to know why, listen to the podcast or read this article.
Why Don't Reputable SEO Agencies Guarantee Google Page One Rankings?
Rankings are changeable. Because Google's search algorithms are constantly changing and updating, it isn't easy to guarantee a first-place ranking for a set period. In short, the rules to rank higher on search engine results aren't made by SEO companies; Google makes them. And this is something your SEO agency is unlikely to tell you.
However, there are SEO agencies that will come with higher pricing and do some shortcuts. On top of that, they give guaranteed SEO results, so they often have compelling offers at the first site for prospective SEO clients. And a lot of companies actually fell for them.
So what do giving SEO guarantees is? Doing guarantees means that you're actually in control of whatever can impact the situation. If the SEO agency guarantees a result, they can only guarantee full control of the writers, link-building team, and other team members. Marketers are prone to breaking the rules to benefit their clients and increase their revenues, but the reality remains: no one can give guaranteed SEO rankings.
How to Find a Reputable SEO agency
If you're searching for a digital marketing firm to handle your SEO, you've definitely come across a number that claims to be able to do so. When a digital marketing service promises first-page rankings, it's a red flag to stay away.
Here's how you can find a serious SEO agency or consultant.
Check SEO Agency Responsiveness
It's worth noting that there are strategies to get your business on Google's top page, but as Gert Mellak points out, they all involve deceiving the search engines' algorithms. Perhaps, many clients get scammed by many agencies who are trying to trick the techniques and system. When Google discovers it, your company will be penalized, which will result in significant losses in rankings and money.
However, SEOLeverage™️, an SEO agency, has a different approach. They spent more of their time getting to know their clients' business, making sure they absolutely understood who they were trying to reach to get their products and services sold. Then, the agency figures out how those people are searching on the internet, where they hang out, and what kind of profiling they have. As a result, they are now able to create content and resonate with them in the best possible way.
Remember that only the most reputable search engine optimization services will guarantee their work's quality. Aside from that, they can't ensure and promise that your site will appear in a specific spot on the search engine results pages.
Transparency Matters
Your SEO company should be honest and open about what they're doing to increase your rankings and the results they're achieving each month. If you're doubtful that the guaranteed SEO services you're contacting have good reputations, check if the following elements exist in their services.
Using paid search as a bait and switch
SEO firm services that are outsourced
Poor content and copywriting
Development of low-quality links
Techniques for developing bad links
Keyword Stuffing
Other blackhat SEO tactics are fully automated and offer the same services to everyone.
What's the Secret to Successful Search Engine Ranking
Now look at google and look at all the competitors in search engine rankings. We have Google, a very good and smart search engine, hundreds of thousands of competitors, many of them trying to get their site to two pages. However, micro scenarios change how search actually works, so if you search the term virus in January 2022 and then April 2022, it has a different result. Why? It's just because the micro scenario changes heavily in search attempts.
Moreover, there's no secret formula an SEO agency can apply where the specific site jumps to page 1 or position on top. It's not just possible because hundreds of elements impact the ranking. Yet, what most SEO agencies can do is help you line up all important aspects in a row, as well as ensure that you have high Google rankings.
Following the right technique and hiring a trusted agency is better for a successful ranking. A good SEO agency will not do any shortcuts that can potentially harm your domain or jeopardize your entire business.
On the other hand, a good one will get your existing URL ranking for more keywords and drive more traffic to those URLs. This is to make sure you get more traffic to your website because those might be the entry point for your conversions. SEO consultants can do all these things but should never guarantee specific rankings in search results because they are just out of control.
In Conclusion: Hire the Best SEO Agency
After all, you should note that any professional SEO service will not use a bad marketing strategy. Instead, they will inform you upfront that SEO is a continuous process and that while their efforts are likely to get you on the first page, they cannot always guarantee it.
Hire the best one that provides the legit point of view to rank your site higher. If you're in the process of getting to know SEO and how it works, head over to the SEOLeverage™️ podcast, as you can find all the episodes we have all been recording. We're an SEO agency with a different approach and believe we have created a framework.
Connect with Gert Mellak:
Email: [email protected]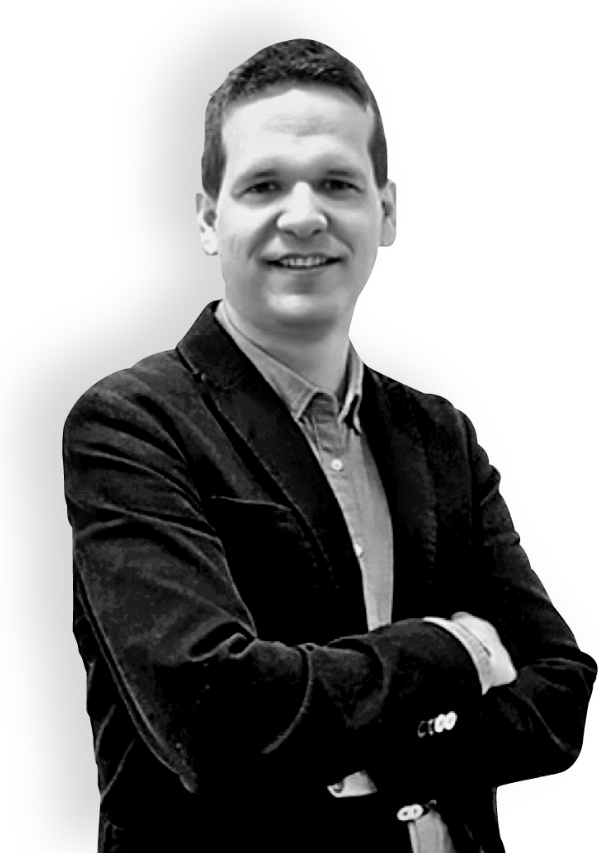 Loved This Episode?
Please consider leaving me a review with Apple, Google, or Spotify! It'll help folks discover this show and hopefully we can change more lives!
RATE AND REVIEW