20% of your SEO optimizations
will get you 80% of the organic impact.
Interested in your site's high impact optimizations?
Quick 80/20 Video Audit
Most things don't matter (too much).
Use our quick video audit to find out which 20% to focus on on your website to
fix the important issues on your website (forget about the rest)
get your website up to speed
create a solid technical foundation
incite more users to click on your search result
steal your competitors' keywords
focus your attention on the right things
maximize the impact on organic traffic, leads and sales
Every quick audit will result in at least
10 actionable tips on how to improve your site.
Pricing: 49 EUR / 54 USD
Leverage our professional SEO tools and their capabilities without having to pay hundreds of USD each month, and still get their results, together with our founder's analysis!
Delivery time: 72 hours max (mo – fri).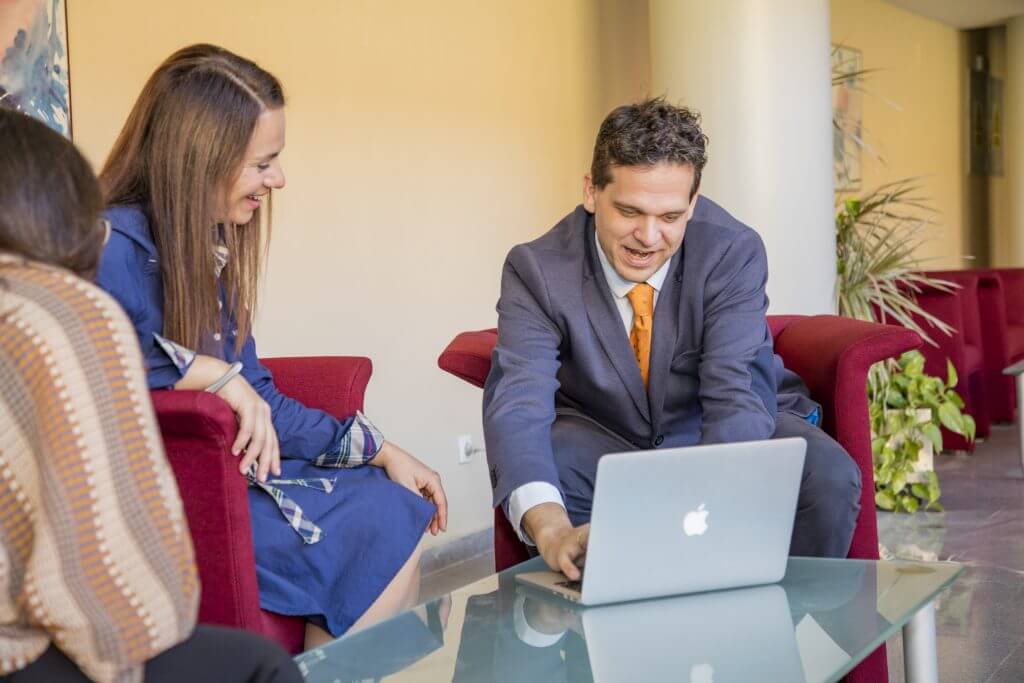 Gert Mellak at a client workshop
Testimonials & Featured Clients
After searching for a reputable SEO partner to work with Regus in Europe i came across SEOleverage & Gert of which i would highly recommend as a great business leader/SEO/e-commerce/online marketing expert. SEOleverage has become one of Regus's main link partner.
Working with Gert on a monthly basis has been both a pleasure and rewarding for myself & Regus – i would highly recommend Gert to any company looking for SEO or online marketing. Absolute expert in his field and a real pleasure to work with.
We were really impressed with how knowledgeable and thorough he was. Thanks to Gert, our business has improved significantly. I recommend him for anyone who needs help with their SEO, content strategy, and site layout.
Frequently, we're getting asked …
Who is going to do the quick audit?
Our founder Gert Mellak is personally doing every quick audit by himself, leveraging his almost 19 years of experience in the SEO and digital marketing space.
Why does it only last 15 minutes?
At SeoLeverage we are trying to help websites of all sizes. The 15 minute audit is an affordable way
for all businesses to get to know us and start leveraging our experience
expecially for samaller sites, to get to know what's the best way to start working on their SEO
Do you need access to my Google Analytics or Search Console?
The 15 minute audit does not allow to cross-reference external data sources like analytics or search console (refer to the deep dive audit for an in-depth analysis of your website and all tools around it). 
When I purchase, how long do I have to wait for my quick audit?
We guarantee to send you the audit within 72 hours of your order (monday – friday).  Very often, however, quick audits might get delivered already the next working day (subject to sites on the wait list).
What if I have further questions after the quick audit?
You can send your SEO questions related to your quick audit directly to our help desk under [email protected]. 
I'm working in SEO – can I still get an audit?
We very much respect other SEOs' opinions, and gratefully know many of them respect ours. For this reason, we'll happily help fellow SEOs who want to get an external point of view on their project.