Establishing a unique identity in the digital space is a huge struggle for most businesses today because of the increasing competition. Even companies who may have managed this feat find it challenging to remain visible and retain the attention of their target audience.
If you're looking into penetrating the online space and competing with the billions of websites on the Internet, there's only one way to do so. And that is through search engine optimization or SEO.
SEO will make a huge difference between a thriving website and an online business languishing in anonymity. It will achieve most of the following digital marketing goals:
Reach your target audience
Create brand awareness
Establish brand credibility, equity, and recall
Generate leads and sales
Boost your site's ranking, visibility, and searchability in the search ending results pages (SERPs)
But the challenge here is how to create and implement an SEO strategy.
This is where an SEO agency, US businesses trust, comes in very handy. SEO specialists know exactly how to achieve your SEO business goals.
SEOLeverage™️ professionals are well-equipped to check your site's current performance in order to implement all required optimizations for it to rank high and become competitive. And with the SEOLeverage™️ app, you can easily see how your site is doing, including suggestions on how SEO specialists can help you.
In this guide, we'll discuss the following:
How SEO agencies can benefit e-commerce sites
What digital marketing services should you get
How to choose a good SEO company
Top Benefits of Hiring an SEO Agency
SEO is a set of practices and tactics to boost the ranking of your website in Google, Yahoo!, and other search engines. These optimization efforts can be done in two ways:
On-page SEO – optimizing individual pages by generating keyword-optimized, high-quality content
Off-page SEO – building your site's authority by leveraging effective backlink-building strategies
These two SEO tactics will boost your site's visibility for certain keywords so it will rank high in SERPs. These keywords are related to your company, industry, products, and services.
Here are the top perks of hiring a digital marketing agency instead of dealing with it in-house:
Save time and money
SEO is time-consuming and costly if you don't know what you're doing. For an SEO amateur, you may need to go series of trial and error, which could be frustrating.
Do you have enough time to do the following:
Create SEO strategies
Research keywords
Create keyword-optimized ads and content
Analyze campaign data and create reports
Optimize metadata
Optimize and maintain an effective SEO program
As for the costs, an in-house team handling your SEO will bear significant expenses on training, salaries, bonuses, and software.
Avoid wasting your time and all these costs by working with an SEO agency. SEOLeverage™️ professionals can manage your digital marketing program seamlessly. That way, you can focus on other critical tasks related to your business. You'll also end up saving money despite paying for service fees.
Additionally, effective SEO will drive high marketing ROI. Therefore, the cost of outsourcing will offset the revenues from SEO conversions and sales.
Industry experience
Reliable SEO agencies will have years of experience working with companies in different industries. They will also know which SEO strategies will work best for your brand.
SEO expertise
An SEO agency in the US will have a team of experts comprising mainly of the following:
Keyword analysts
Content writers
Web design and web development pros
Moreover, they will have access to the latest technology and be well aware of any current algorithm changes.
The SEOLeverage™️ app allows you to analyze the impact of Google updates on your site. That way, SEO professionals can provide suggestions on how you can get back on track and increase your search engine rankings.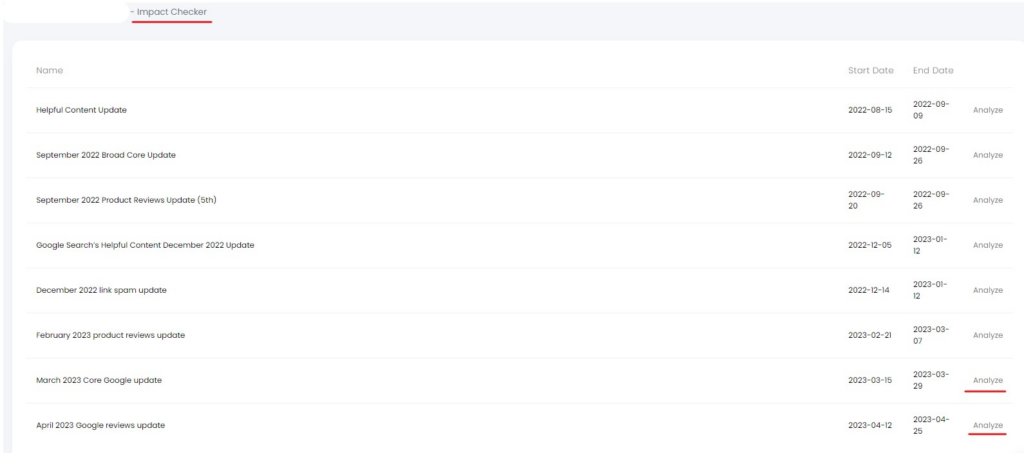 Top SEO Services Worth Investing
Here are the top search engine marketing services you should get from an SEO agency:
Technical SEO audit
Technical SEO audit is a process that identifies and diagnoses what is wrong with your site's tech SEO so issues can be fixed immediately. It includes many different audits, all of which will help diagnose your website's overall performance. These include:
Page speed
User experience
Site structure
Duplicate content
Security
Mobile-friendliness
Crawlability
Structured data
Google Search Console
Core web vitals
Technical SEO often requires daily inspection, so outsourcing this service to SEO experts is a smart choice.
Link audit
A link audit will diagnose the overall health of your link profile, including the quantity and quality of referring domains.
During a link audit, an SEO agency will do the following:
Organize the sheet of your backlink profile
A thorough analysis of links
Link opportunity and link cleanup recommendations
Backlink report
Content marketing
Content marketing refers to creating, promoting, and distributing quality content for a specific audience across several digital channels, such as your website, email, and social media.
With a consistent stream of quality content, other businesses, publishers, thought leaders and influencers will have something to link back to. Soon after, your blog page can generate thousands of organic traffic and acquire thousands of quality backlinks.
An SEO agency will help you create link-worthy content that you constantly publish on your page.
Content marketing may include these services:
Content audit
Content creation
Persona development
Content promotion
Social media marketing
Email marketing
Series development (video series and podcasts)
Reporting (KPIs and metrics)

SEOLeverage™️ offers a Deep Dive SEO Audit, a personalized SEO Gameplan that answers why your SEO campaign isn't working. We'll give you a complete picture of your website's current SEO and determine what limits your SEO efforts. Then, we'll show you how to take action to improve your SEO performance.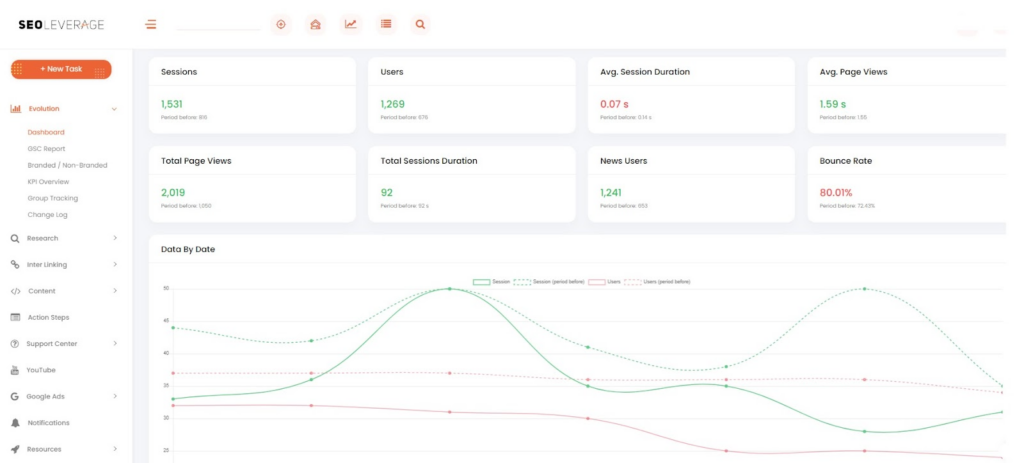 Keyword research
Keyword research refers to finding and analyzing keywords that people use to explore your offered products and services so you can rank them on SERPs. It helps uncover a list of keyword opportunities, including what you'll need to rank for every keyword.

A keyword research service investigates the following:
Keyword search volume
Keyword difficulty
Keyword search intent
Competitor keyword rankings
Content requirements
Manual SERP analysis
Semantic keywords
As one of the best SEO services provided by SEO specialists, keyword research can be combined with content development or op-page optimization.
Link building
Link building is a strategy meant to increase the quality of backlinks pointing to your pages. It generally comes in three types:
White hat – acquiring backlinks organically
Black hat – buying links
Grey hat – other non-manipulative link-building tactics, such as outreach, guest blogging, and link reclamation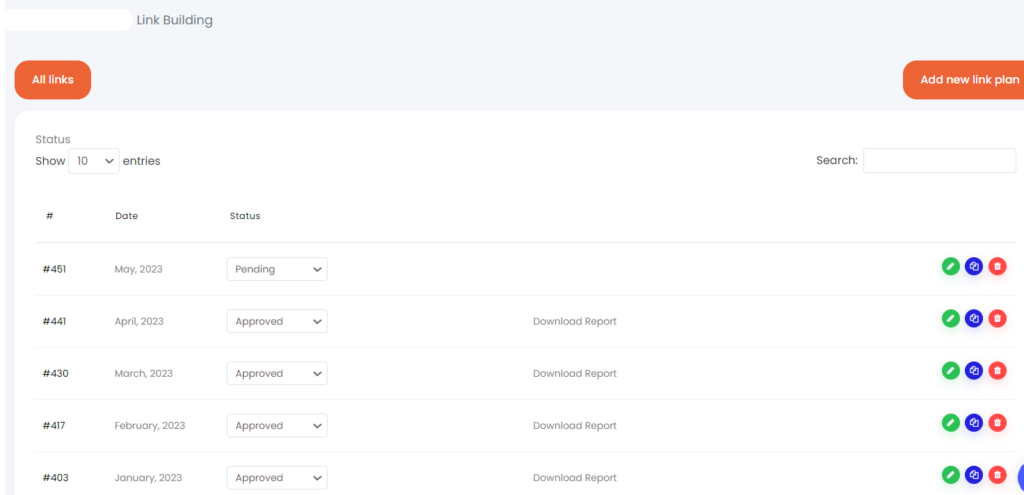 Create linkable assets
Linkable asset creation is a link-building service wherein an SEO agency creates a piece of content that is so valuable that when promoted, people will share it and even link back. This process is an effective way of growing your blog to thousands of organic visitors monthly.
The process may appear simple, but it isn't easy in practice. An SEO company will:
Create a linkable asset
Market it to the right people
Distribute it across different channels
Reach out to possible suitors for a backlink
On-page setup
Whenever a new page or article is published, performing on-page SEO is vital. This is a tactic using keyword research to optimize your site's pages. It may include the following:
Keyword research
Website audit
Header tags and meta tags optimization
Keyword optimization
Internal linking
Content creation and optimization
Search Branding
Search branding refers to an in-depth analysis of your brand in various locations.
SEOLeverage™️ professionals will analyze your brand's reputation in search and provide you with a report that covers the following:
Google's search components, including videos, images, and Twitter boxes
Competitors who want to steal your thunder
Potential risk factors
Review platforms and ratings
Full knowledge panel analysis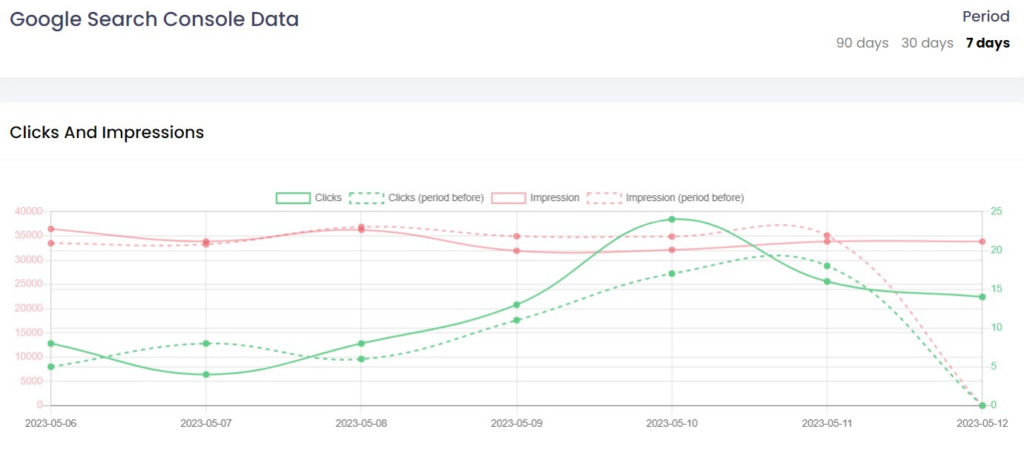 SEO Consulting
A consulting session with an SEO expert is the best option if you want to learn more about the site's overall performance. It encompasses some or all SEO services to create an actionable plan for your SEO strategy.
SEO these days is moving at lightspeed. What worked last month might not work in the next couple of weeks. The only way you can grow your SEO results consistently is to evolve with Google. And a regular strategic SEO call with an SEO consultant will help you adapt to all possible changes in the digital space.
At SEOLeverage™️, a call with Gert Mellak, our founder, will discuss your SEO results and the necessary improvements you should make for your brand.
We will audit internal processes, provide you with hands-on support and recommendations, and give documentation that outlines everything from metrics to workflows to specific SEO strategies.

Hiring an SEO agency
Here is a guide on how you should choose a search engine optimization company:
Things to look for
White hat SEO practices
SEOLeverage™️ abides by practices that are sustainable and reliable in the long run. We make sure to avoid anything that goes against the guidelines set out by Google and other search engines.
Results
At SEOLeverage™️, we do not just state or list the things we do. We will show you.
After just a few months, most of our clients claimed to have experienced improved organic conversions by more than 50%.
Experience in the industry
When hiring an SEO agency, experience is a crucial factor to consider. Hire an expert in the field who knows SEO and understands business growth.
Experience does not only mean the years they have been in the business. It also refers to the experience they had working with clients in different industries.
Our team of SEO professionals has over 20 years of experience in the SEO industry. We have worked with different companies in various fields, such as finance, property, education, technology, IT, healthcare, and law. As an international SEO agency, we have partnered with businesses worldwide, including Spain, US, and Europe.
Client reviews
Credible client reviews on the agency's site indicate they provide reliable, effective SEO services. Reading what previous customers have to say about how good the Internet marketing agency is will help you choose the right search engine marketing partner.
We have a dedicated page sharing our client's feedback on how we helped them get favorable SEO results. Read through them to have an idea of how competent we are.