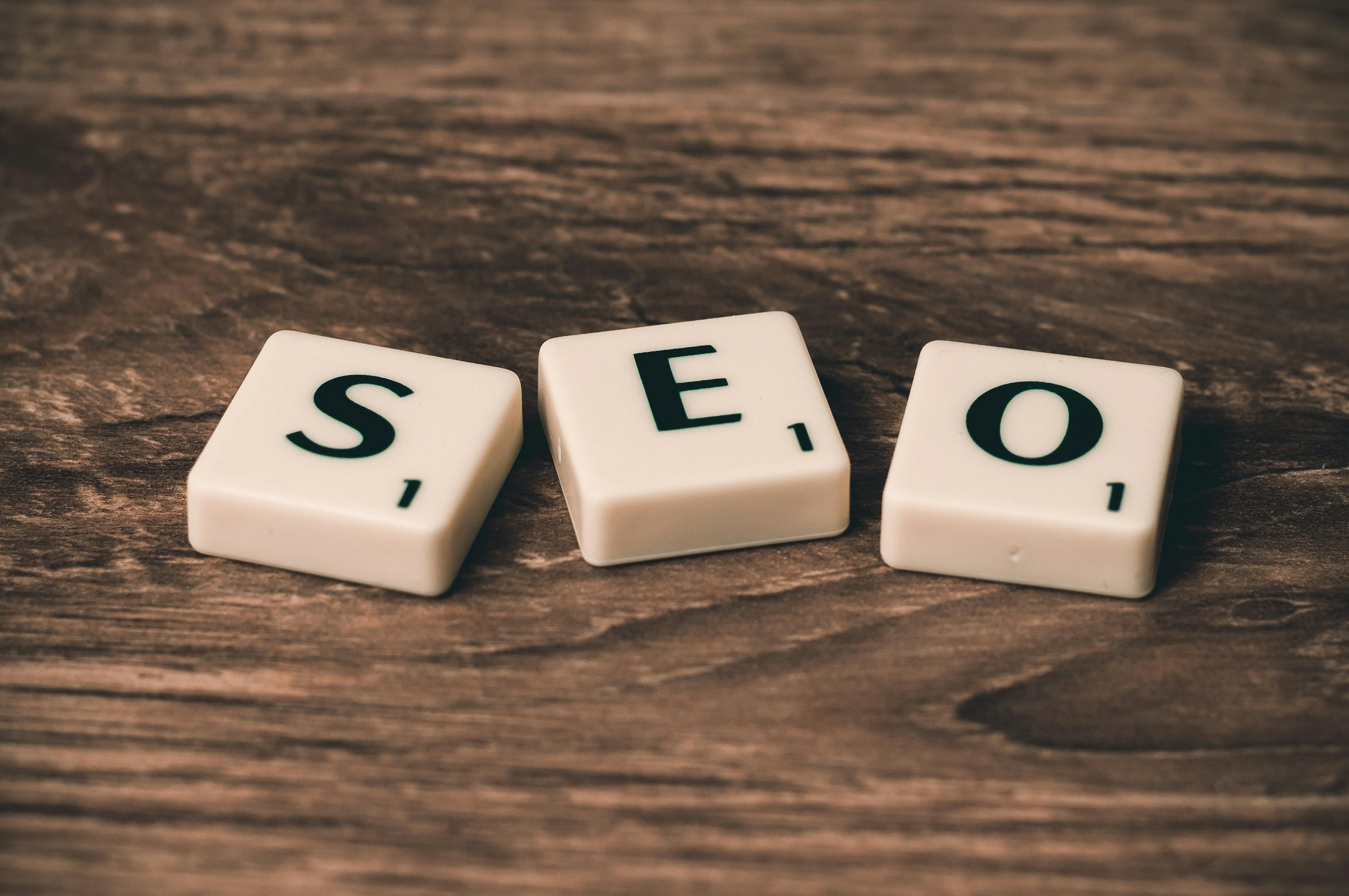 Web presence is a must for any company, whether big or small. After all, 4.57 billion people — roughly 59% of the world's population — use the internet.
With 68% of online experiences starting with a search engine such as Google, it pays to be on top of the results page. By ranking first, you get to enjoy 49% of the traffic.
So how do you make this ranking possible? Well, this is where search engine optimization comes in.
Also known as SEO, search engine optimization is all about improving your website so that it ranks higher in the search engine results pages or SERPs. Simply put, the more visible your site is, the more traffic and sales it can rake in.
With search engines ranking sites according to various metrics, it's important to have all the bases covered. For this, you are going to need to take hold of different SEO services.
But before you do so, you need to start by choosing the best SEO company for your business.
Tips on Choosing the Right SEO Service for Your Business
To get the best SEO services available, you need to choose the right SEO agency.
Here are some ways to do so:
Know your goals first
Increasing organic traffic from Google is a good goal, but it's just too vague. So before you try and find the right SEO company, you need to make sure about your goals.
For a clear objective outline, here are some questions to ask for reflection:
Do you want to boost product sales?
Do you want to rank for some keywords?
Do you want to decrease the website bounce rate?
Do you want to improve the conversion rate?
Do you want to increase ad revenue?
Do you want a particular group to visit your website?
Do you want to amass a social media following?
Do you want to seek help in creating sponsored content?
By answering these questions, you can zero in on your goals and trim down the list of best SEO companies that will help you meet them.
Word-of-mouth is better
While it's easy to go online and search for a good SEO company for your business, it's not the only way.
More often than not, those who rank high are the new companies that try to infiltrate the industry. If you are not prudent, you might end up dealing with illegal black hat SEO practices.
Remember, established SEO specialists are already busy helping their clients. They don't have time for local SEO tactics and such.
Even if you come across a list of the best SEO companies on the web, don't assume that it's entirely factual. While some are legit, some of them are not.
In some cases, agencies may even pay to be included in these lists. Again, top-notch agencies have so many clients that they don't care if they are included in such a blog post.
So when choosing the right SEO firm, make sure to ask for recommendations from clients within your industry. Since these people have experience with their digital marketing services, they can give you the best advice for hiring an SEO agency.
Find an SEO company that can meet your desired metrics
Now that you have your company goals and a trimmed-down list of SEO agencies, it's time to choose one that is on the same page as you.
In other words, you and the consultant should agree with the key performance indicators or KPI. After all, these metrics apply to every aspect of your business.
These are the KPIs you need to focus on when you hire an SEO company:
This is heralded as a basic yet vital KPI in SEO.
It deals with the volume of people that reach your site through Google search. It also covers other factors, such as the number of unique visitors, page views, visit duration, and bounce rate, to name a few.
How many visitors sign up for your online marketing newsletter, engage with your content, or buy your products?
What are the keywords that you want to rank for in search engines?
Google and other search engines index your company website by crawling it. Should it find it hard to read your website, your rankings will be direly affected.
The duration of your website's loading time can affect how people interact with your website.
In the United States, 75% of users tend to abandon a site that does not load within five seconds. This results in a high bounce rate, which is the percentage of visitors who enter and leave the site without exploring it.
With the right SEO firm, you'll have somebody who can interpret data in a way that benefits your company.
It's important to communicate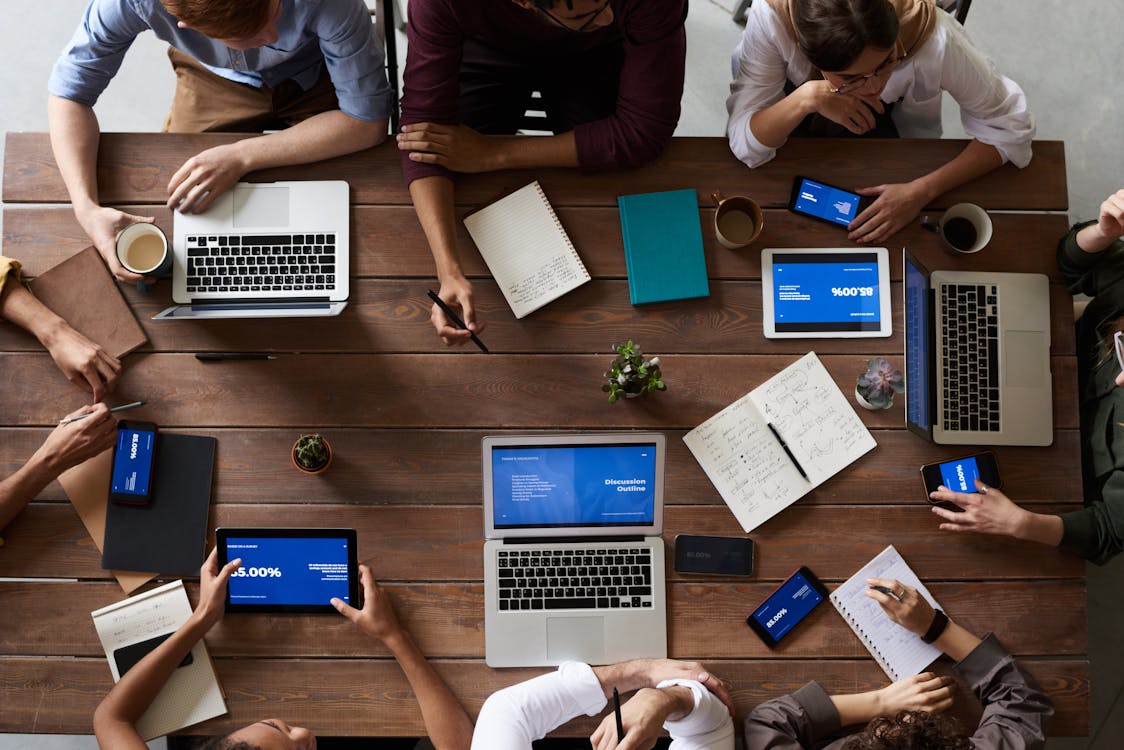 While it's vital to have access to an SEO dashboard and other tools, you might be so busy with your business that you don't have time to read them.
Because of this, you need to find a good, trustworthy SEO firm that communicates well and on time.
As SEO is quite a long process, you are more likely to work with SEO service providers for the long term. As such, the only way you can meet your goals is if you have a good relationship with your SEO company.
What are the Different SEO Services Available?
While SEO services vary from company to company, most of them offer these vital solutions:
SEO Audit
Although there are many SEO audit tools available, they pale in comparison to real-life SEO services. After all, a firm needs this time to scrutinize your current strategies.
If you already have an SEO plan, the expert will check your current tactics. If not, he will evaluate your website for its strengths and weaknesses in terms of search optimization.
That said, you need to make sure that your SEO agency offers an audit. If not, this might mean that it doesn't provide tailor-made strategies for its clients. Instead, it might only follow a template that is not always good for your business.
As with most things, a customized approach to SEO is what every company needs to succeed.
Competitor Analysis
Even if you don't find a lot of competition in your niche, you will need to undergo competitor analysis.
Through this, an SEO firm can help you discover your contenders, whether online or offline. The results, in turn, can help the expert choose an excellent strategy for your business.
More than just receiving initial competitor analysis, it is best if you make this affair regular. With a continuous appraisal, the agency can take advantage of ever-changing SEO opportunities.
Customized Strategies
The right SEO company makes use of customized marketing strategies for every business. This personalized approach helps provide the best ROI since it leads to more page visits, engagements, and orders.
Should you go with cheap companies, chances are you'll be given some copy-paste work. While these may be based on successful marketing services, they may not be what you need.
In the end, you'll just end up wasting time and money over something that won't rank your business with Google.
Off-Page Optimization
Apart from the services mentioned above, a good SEO agency should also offer off-page optimization. This is all about optimizing factors outside of your website for better Google search rankings.
Here are some off-page optimization strategies that your firm should follow:
Checking for links and building a backlink profile
Promoting content to webmasters, bloggers, influencers, and such
Monitoring mentions throughout social media channels
Improving companies' Google My Business profiles
On-Page Optimization
Through on-page optimization, the agency works on your website to boost its Google search results. Because of the many on-page factors, this often occupies the bulk of the work.
On-page optimization is all about:
Improving title tags, meta descriptions, and heading tags
Checking the site's architecture, redirects, and internal links
Building a sitemap
Optimizing images
Researching and using relevant keywords
Evaluating the design, speed, and usability of the company website
Monthly Reports and Consults
As mentioned, you need to work with SEO companies that you can trust. One way to achieve that is through transparency, which can be done through regular monthly reports.
With this document, you can look at metrics such as search engine rankings, conversion rate, and organic traffic. In effect, it can help you find out if your SEO strategies are indeed effective.
Apart from having these documented results, it will help if you hold meetings with your strategist every so often. That way, you have the time to ask questions relating to your SEO progress.
Progressive Optimization
As mentioned, SEO is a long-term online marketing strategy for your business. As you continue to work with the firm, you need something that grows with you.
This is best achieved with progressive optimization, wherein the agency continues to optimize your website as needed.
Even if your site meets all the standards at present, continuous optimization keeps you on top of the game. With this, you can continue to find ways that will benefit your search engine rankings.
What are the Best SEO Services for My Business?
After choosing an SEO firm for your company, you will be met with the need to pick the specific SEO services you need for your company. And since the list mentioned above is quite long, it can be daunting to choose the best one for your needs.
However, you can get the best results if you narrow your choices down to these top options:
For Existing Sites: Site Audit
If your business has a long-existing website that can't seem to break through the top ten results, the best way to change this is through a site audit. As mentioned, this will help determine user experience and mobile-friendliness, which are two factors that may pull your rankings down.
With SEO Leverage's site audit, you can enjoy noticeable improvements in just a matter of weeks. The four phases of the SEO Leverage audit include:
Website Check
For this first phase, a good SEO firm will check your website's performance against competitors through competitor analysis. This will help determine the baseline metrics of your website.
With the information gathered through this check, the experts can ascertain your website's best SEO strategies.
Content Check
The second service covers content inventory.
Here, SEO companies do keyword research while removing duplicate titles and descriptions. By doing so, your website will be purged of unintended plagiarism that's keeping it down.
After spring cleaning your content, experts will provide content ideas and a content map tool. This is helpful as trends change throughout the seasons. What you wrote a few years ago may not be impactful now.
With the help of such a tool, you can further improve existing content for SEO. There's no need to scrap your old business content as you can still update it and make it work!
Technical SEO Audit
This gives you and your webmaster concrete ideas on how to improve your website's technicalities. After all, an excellent technical foundation is vital for SEO.
The two most important things taken into consideration during a technical audit are:
Here, site speed is the foremost consideration. After all, you should get it to load in under two seconds.
This also aims to check the site's 'waterfall' or how it displays as it loads.
Other metrics that are checked include first byte, first paint, first meaningful paint, first interactive, DOM content load, page load, and interactive.
A performance audit can also make the necessary recommendations regarding code bloat, AMP, and responsive design.
Crawlability and Indexation
Google observes a crawl budget, which is the time and resources it allots for your site.
Your business can suffer a lot if the crawl budget is reduced. This is often caused by on-site duplicate content, infinite spaces, and certain identifiers.
When you choose to undergo a technical SEO audit, you get to potentially increase the crawl budget that Google allocates for you.
Link Audit
This is all about checking your backlinks or the web URLs that point back to your website. After all, it's one of the most important ranking signals for search engines such as Google.
This audit can help you determine negative link building that may pull your rankings down. Being aware of this will help you file disavow requests as needed. At the same time, it can give you the tools and data you need to improve your backlinks further.
For New Sites: Target Research
Are you thinking of creating a new website? Before you get started, it will help if you undergo SEO Leverage's Target Research service.
This SEO provider can help your site rank high through the following activities:
This will help you determine what you want to rank for and who your competitors might be.
This is also an opportunity for you to tell the SEO specialists about your niche and its potential issues. By doing so, you get to build a strong foundation for a great website.
While most traffic comes from search engines, you can also attract clients from other channels.
For one, they may be lurking in social media websites such as Facebook and Twitter. They may even be on YouTube or other group forums.
To make sure that you attract all potential customers, an SEO agency will conduct online market research. With this, they can delve more into who your clients are and what they might be thinking.
The results help them formulate the best strategies for your future site so that it enjoys good Google rankings right from the start.
With this market research data at hand, experts can begin with more efficient keyword research. That's because the info can help them address all types of angles.
With the help of keyword research, the right SEO firm can help you work on hundreds, if not thousands, of keywords that your clients use. From here, you can categorize them into groups that you could choose for future content marketing.
With this wealth of information at your hands, you can make digital and marketing content easier.
The reality is your website will not rank for all the given keywords. This is impossible and very costly to undertake.
But when you hire an SEO company such as SEO Leverage, you get what experts call a content roadmap. This structured project contains 25 well-researched topics that have the ranking potential for your website.
With the help of this roadmap, you and your writer can focus on the topics that lead to conversions. No need to waste your time on marketing material that doesn't work.
For Ongoing SEO Services: ERICA Framework Consulting
Do you want ongoing SEO services that will help you attain the maximal ROI for your company? Then you need to choose the right framework — and that is SEO Leverage's ERICA. This revolutionary bodywork is the focal point of Gert Mellak's consultation services.
The ERICA framework covers five essential SEO tactics, namely:
This refers to your domain's present situation and how it has evolved in the last few years. It also includes a comparison of your site to your strictest competitors.
This includes researching SEO strategies, tactics, topics, issues, keywords, content, and competitors.
Internal and external backlinks are checked thoroughly to keep the site free from threats.
With neuro linguistic processing analysis, your company is given access to a top SEO content structure.
You get detailed instructions on what your business website should focus on to help achieve great SEO rankings.
Following this framework, this SEO service includes:
Strategy sessions with CEO Gert Mellak
Customized reporting for your company
Site audits
Link analysis
Strategy development
Competitor business analysis
Content optimization & structure analysis
SEO Dashboard
Another great thing about an ERICA consultation is that it provides unlimited access to a useful SEO dashboard.
Here, you can see all your KPIs, including sessions, bounce rate, and goal completions, to name a few. At the same time, it gives you a preview of how SEO services help you achieve your metrics.
With its analytics and audit features, this dashboard can help you succeed with the help of an ongoing organic process.
ERICA Book
If you're still at the crossroads of hiring an SEO company, downloading the ERICA book may help you decide.
Available for free, it covers the following topics:
The secrets of the ERICA framework and how it could revolutionize SEO for companies
The elements needed to top Google rankings
The good SEO tools that companies can use for their websites
How to estimate the ROI of SEO campaigns
How to avoid rank drops after Google updates
How to build an exceptional search engine optimization team
For All Sites: Link Service
Google's Gary Illyes once said that "Ranking without links is really, really hard." Even if you have the most informative content in the world, without links, your business won't achieve the best SEO rank possible.
To help you achieve this, a good SEO agency like SEO Leverage can offer you link services. These include:
Niche-relevant social signals
Guest posts
Directory submissions
Domain ratings
Pre-screened links
Monthly reporting and renewing
Conclusion
SEO can make your website reach unprecedented heights in search engines. But to achieve this, you need to get your hands on the right SEO firm.
You can do this by asking for recommendations from similar companies. After which, you have to get a company that can meet your metrics while communicating with you regularly.
After choosing the one, you can proceed with signing up for SEO services. The most common solutions include SEO audits, competitor analysis, customized strategies, on-page and off-page optimizations, monthly reports, and progressive optimization.
If you're still confused with what service to take, SEO Leverage offers the best four choices available:
Site audit for existing websites
Target research for up-and-coming sites
ERICA framework consulting for ongoing SEO services
Link services for all sites