CLICK TO SUBSCRIBE
Scaling your site is an important process you must undertake if you want to 10x your business. The goal of this episode is to give you useful insight into how you can scale your website through content optimization and link building.
Nevertheless, before we think of scaling your website, will you be even able to handle it when your business is already getting ten times as many sales? Are you prepared with personnel, servicing, infrastructure, etc.? Listening to this episode will help you prepare as you set up your business for success in the coming year.
Podcast Highlights:
00:01 Prologue
00:58 Introduction of the topic of the podcast
01:44 Scaling in SEO through content optimization. (...Some questions and ideas that can set you up for success.)
03:54 When it comes to SEO, scaling also means links (internal and external).
05:46 How do you know if your business is ready to scale? (...What are the things to consider if you want to 10x your business?)
08:41 End
Resources:
Content AI app - Jarvis: https://www.jarvis.ai/
Scale Your Site
"How much web traffic do you want to convert?" That is the question that many business owners ask themselves when deciding what to do with their website. If the answer is "a lot," you should focus on conversion rate optimization strategies.
Many businesses spend time trying to increase website traffic and fail to improve the conversion rate once they get there. This is a huge mistake. It's the end of the year and the time when you think about the plans for the next year.
You might have a few rankings or have done well on getting some sales. But imagine you can 10X your website next year. Imagine you'll be able to rank top keywords. Or imagine you could get the traffic needed to figure out how to leverage email marketing or one of your channels.
In this episode, Gert Mellak shares a few ideas around scaling that will ensure you are ready to set up for SEO success and also generate more leads and sales for your business!
How to Effectively Scale Your Website
To prepare for high website traffic, scaling up is a natural 1st step. You risk setbacks during your bustling and most business-critical sales if you ignore the difficulty of scaling. Here's how to scale your site effectively:
Scale Content
Scaling on SEO is related to content. How much content are you producing? Or How to scale a website through content?
So maybe what could be necessary to 10x your content creation right now? Ultimately one big way to grow is just adding a ton of content to your website. So think about how you can create more content but maintain the whole structure and quality of content. Think of these:
Consistency is more vital than frequency
What is the reason for this? Consistency builds trust with your audience since they know they can expect something new from you on a regular basis.
For example, more people create one article per month, maybe 2 articles optimized. However, it requires a lot of SEO maintenance or refreshing. So instead of two, you make 20 articles per month. But think of how you will write your article on your web pages and what it looks like. Or even think of what your content writing process is.
In order to be successful in scaling your content, make a commitment to creating on a regular, manageable timetable. It doesn't mean you don't need to create more content per day, but you create it consistently.
Quality takes priority over quantity
Adding new content to your site keeps search engine spiders interested and encourages them to return. Can you cover an entire topic from all different angles? What's the point of constantly producing content if the quality isn't up to par?
Instead of thinking about "how much content to write," consider "what kind of content does my audience require." This will immediately determine how much you require. Hire experienced professional copywriters to deliver quality content for your website because strong content is so vital to its success. Or the other way around, make it yourself!
High-quality content is essential for any website's success in terms of retaining visitors and achieving a high search engine ranking. Of course, the website's design and overall data storage are important in generating a good first impression on visitors, but the content will keep them coming back.
Engagement should be measured and tested
If your audience or user is engaged with your content, that is the most important factor for content success. And by engagement, it means people should be sharing your work, commenting on it, enjoying it, or subscribing to it — basically, engaging with it in some way! If people aren't responding to your content in your web application, consider changing the frequency of your posts.
Scale Channels
In one single swoop, how can you improve market presence, increase sales, and eliminate performance issues? In order to scale your channels, think beyond the box. It's better than focusing on how to get more customers to come to you. Consider how to get your products or services to more people.
When it comes to SEO, scaling also means links. The more content you have, the more traffic you will also get. Even in competitive markets, scaling your link-building activities can result in long-term organic traffic increases. This is how you do it.
The fundamental approach to scale link building is to get links you didn't ask for by having a site that is genuinely deserving of links.
Find ways to publish something on your website, like guest posts, and link it to your website to increase authority.
Creating asset kinds that are linked and have the right features
Acquisition of passive links on a continuous basis
Exporting more links from your backlink analysis tool where there is a high probability of a backlink list worth exporting
Create linkable assets that act as "advertisements" — Linkable assets that are embedded in an image, widget, or other visual element are more potent than regular assets because they are more visible.
Get first for high-volume keywords related to your content and rank well in search engines. If your linkable asset is useful and frequently linked to, it has the potential to rank for something, possibly something valuable enough to earn links to your site.
If you need a team of people that are highly competent and trained in content creation and providing a consistent database server, go over here. Such a team will help locate and secure an internal linking process, site audit, and execute technical SEO work to scale up your efforts. Once you can leverage the entire content, you could really drive more traffic and leads.
Servers and Infrastructure Scaling
How can you be so sure that your site is always up and running in the event of traffic spikes or surges in users? Are you sure that your site or web app will be able to handle an influx of orders or customers when it becomes popular, even if it's just for a day?
To prepare your website for greater demand, one step you should take is to scale up your own servers. Server scaling refers to the process of altering a server's computational power, usually to increase it by "scaling up." This can be accomplished either vertically or horizontally. Scaling vertically entails swapping out the current web server for a larger, more powerful one. Horizontal scaling entails merging the computing capabilities of multiple web servers.
Most people these days have solid hosting. You want website performance to remain stable as you scale up your web servers. Think of a server close to your audience. Something that affects most people can access your website. The goal of scaling up is to keep the website running at the same speed with more visitors per minute.
Scaling your website entails much more than simply expanding server capacity; you'll run into issues with search, concurrency, consistency, and performance as well. Performance is a big topic, not only in a team and for your content but also a techy point of you from a certain infrastructure.
Is Your Business Prepared to Scale Up?
Many people are asking for more business. What happens with your business if you get twice the traffic, sales, and leads in a few weeks. How many users can get what you promised? Can you handle this?
When you scale your business, you're able to handle a rise in revenue, work, or output cost-effectively and sensibly. Your business can expand without causing problems in other areas. In addition, scaling a business entails more than just growing higher and outward; it also ensures that internal procedures and operations like database queries run smoothly.
This is where adaptability and flexibility come into play, as processes may need to be tweaked as your business grows. Because it establishes a solid foundation, establishing a framework of what works and keeps your firm running smoothly in the early years is critical to developing a business.
Hire Experienced Team Members
Besides that, building a great team is essential to scaling a business — you can't do everything yourself. When it comes to an understanding of how to scale a business, developing a flexible management team that can grow with the company is critical. In the service business, hire when you need more staff who understand the process, get more content, produce more quality, or look for account managers.
If you're not well prepared for the delivery process because you've got more orders than before, hire a delivery team. Or contact your supplier as soon as you can. And a lot of things happen.
Scale Your Website Now!
What will the next one or two years look like if you think about your website? Is your digital marketing effort able to get more conversions and sales?
Try to 10x what you're doing right now and see how far you'll get. So it gives you an idea of what it looks like from all the angles. As you grow your website, think about your business and how you set it for success. Stay up in the SEO game to get quick wins!
Connect with Gert Mellak:
Email: [email protected]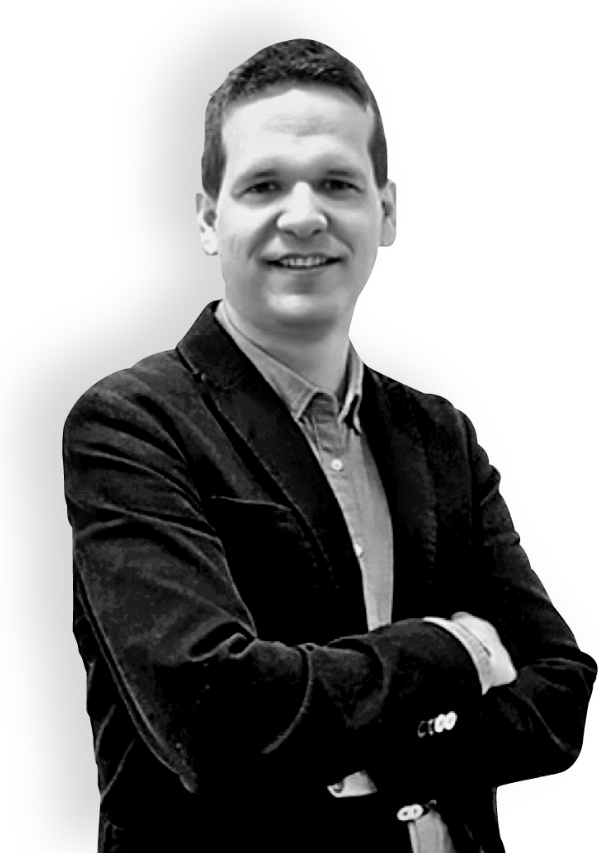 Loved This Episode?
Please consider leaving me a review with Apple, Google, or Spotify! It'll help folks discover this show and hopefully we can change more lives!
RATE AND REVIEW