CLICK TO SUBSCRIBE
If your site is currently on page 2 of Google ranking, it means that you are doing something right with your page, however, it does not mean that you have to be content being on page 2. Remember that Google wants to make searchers happy and your goal is to provide the best user experience to them. There are things that you can do to analyze what you are missing or the improvements that you can do so that you can be eligible to jump to page one in Google ranking. Simple tips from Gert Mellak here that can have a big effect on your SEO.
Podcast Highlights:
00:01 Prologue
00:41 Introduction of the topic
01:03 Why is it important to include page two of Google ranking in your site's SEO strategy?
01:44 What are the things you need to consider and that you are missing so that you can jump to page one in Google search results?
02:16 How can you ensure that your SEO is able to bridge the gap between where your page is currently at to make it eligible rank on page one?
03:43 End
Resources:
SEO tools that can help you with keyword ranking:
Ahrefs - https://ahrefs.com/
Semrush - https://www.semrush.com/
Ubersuggest - https://neilpatel.com/ubersuggest/
Spyfu - https://www.spyfu.com/
A Quick Win for Your SEO
How would you like to improve your SEO efforts? You put in endless hours developing unique content that has the potential to change the world. Besides, you're building good links across your sites. However, the ranking is still there.
This, however, does not have to be the case. Your content can reach the top of the SERP with a little SEO know-how, the correct tools, and a few modifications here and there, increasing the quantity of traffic to your blog and driving more conversions.
There are several quick SEO wins that can significantly impact the SEO ranking for your website. Gert Mellak shares an overview of this SEO quick win so you can start ranking higher today!
Understand How SEO Works to Get to Google's Second Page
You might have heard the saying which is familiar for ranking the page, "The best place to hide the dead body is on page 2 of Google because nobody ever looks there." But, for Gert Mellak, this is not true. Taking advantage and looking out page 2 of search engines can lead to an SEO quick win.
It would be best if you looked in there when it comes to website SEO. Why? Because pages in there are among the top 20 search result rankings. That means you're doing a lot of things right but just missing most of the SEO strategy to jump on the first page.
You're developing strategies in ranking certain positions on the search engine results page. However, there are hundreds of certain criteria. So, a good analysis of the position ahead of you is a plus.
Create great content
Wouldn't it be awesome if you could appear just when your ideal customer is looking for the items or services you provide?
Top-ranking content on search engines like Google may help you grow website traffic, distinguish yourself from the competition. Inspire, attract, and convert your audience. While this sounds fantastic, it isn't always straightforward.
Human-centered marketing is the way of the future. Those that approach research, writing, marketing, and sales from the user's standpoint, on the other hand, will always succeed. Once you've done this part of the content marketing strategy, you'll get more leads and sales than you can think.
Improve user experience
Your site serves as the cornerstone of your digital marketing strategy. Understanding the difficulties that various visitors have to tackle is essential to designing a great website user experience.
Waiting too long for content to load is one of the most annoying experiences for web users. Implement ways you can make your site speed fast, like compressing images.
On top of that, people are accessing content from all over the world on a variety of platforms due to the advent of mobile devices. They foresee a quick response or fast page speed for the content they desire while browsing online or watching TV on their laptop.
Write compelling title tags and meta descriptions
In the header of a page, title tags and meta descriptions are HTML code. They aid search engines in deciphering a page's content.
When a page appears in SERP, the title tag and meta description are usually displayed. More users will click on your website from the results page if the meta tags are well-written and enticing.
Build internal links
Building links, particularly for content marketing, is a powerful SEO approach. Link building between blog articles and other information can also be done on a regular basis.
Internal linking serves three primary functions:
It defines a website's architecture and hierarchy.
It assists with website navigation.
Assists in the distribution of page authority and ranking power across multiple pages.
Internal linking improves a website's overall SEO value. In addition, it accomplishes this by giving spiders obvious paths, allowing people to stay longer on the site, and creating a tight-knit network of pages and articles.
Earn or build backlinks
Backlinks are the most important SEO metric. Since the quality of your backlinks is heavily linked to your website's traffic, the more authoritative sites that link to you, the higher the ranks and organic traffic will be.
Of course, you'll want to monitor your search rankings. When Google crawls the web, it looks for your site's backlinks, in particular, to find out in what ways or how your pages are connected. There are undoubtedly hundreds of ranking criteria.
However, your conversion rates can be ruined by broken links. To fix these links, you must first locate them. There are various methods for finding broken links on your website.
Social media feedback
When it comes to social media channel reach, the platform that springs to mind is Facebook. It's also the first site to consider when discussing the decline of organic reach on social media.
What about exposure on social media sites like Twitter and LinkedIn? Are you getting more likes and shares on those platforms?
Organic reach is dwindling in every direction. In order to provide the right user experience, social media is implementing its own kind of SEO. If those people interact with the content, it is shared with a bigger audience.
How to Conduct Seo Gap Analysis
An SEO Gap Analysis research work is maybe the most important part of any successful SEO campaign. Once you're filling the gap, you'll better understand where page and google want to rank you.
So, how can you bridge the gap? What criteria or ways do you use to know which keyword groups are relevant?
Identify which keywords are ranking on the 2nd page of Google
What's the best way to acquire keyword ranking data?
To get the ranks of your website for each keyword, track the keywords against your own website. A Google Search Console may help you with that. Use Search Analytics like a Google Search Console to improve your content. Furthermore, analyze which search terms lead visitors to your website.
Aside from that, use SEO tools such as Ahrefs, keyword research tools, and semrush. These are paid tools but worth the price. Once done, you can create a lot of content to focus on moving forward.
Make necessary improvements
What is the source of your website's traffic?
Search engine optimization (SEO) should be at the top of your priority list if you want people to search for you through a Google search. Though there are more tactics you can use above to improve your website, you can still look for what's missing and improve afterward.
If no one can find you in search engines, you won't produce leads for your company. That means if you're not on the first or second page, you've just lost a third of your prospective traffic.
Head over to SEO consultants
Have you been attempting to tackle SEO on your own but only seeing your competitors' listings in search results, never your own?
Your competitors likely have an in-house SEO team. Or that they've employed an expert in the field or SEO consultant to assist with an inbound strategy and catapult their website to the top of SERPs (search engine results pages), resulting in increased traffic and conversion rates. Hiring the appropriate expert can turn this situation around, allowing you to outperform your competitors.
An SEO team specializing in helping small business owners will be your first jump. Gert Mellak, Founder of SEOLeverage™️, believes that you can grow your site by applying exceptional SEO strategies.
In Conclusion
A business must contact its target audience online with its core message, products, services, or the latest promotions in today's hyperconnected world and highly competitive business environment.
Here's where search engine optimization (SEO) comes into play. When done right and connected with other digital marketing and technical tactics, SEO can help your company achieve high ranks and appear on the first page of Google search results.
And, given that Google's main page receives 95% of all web traffic, while other pages receive 5% or even less, you need your company to rank as high as possible. Making it to the 2nd page is good, but taking the first page is greater. Use SEO quick wins to see results!
Connect with Gert Mellak:
Email: [email protected]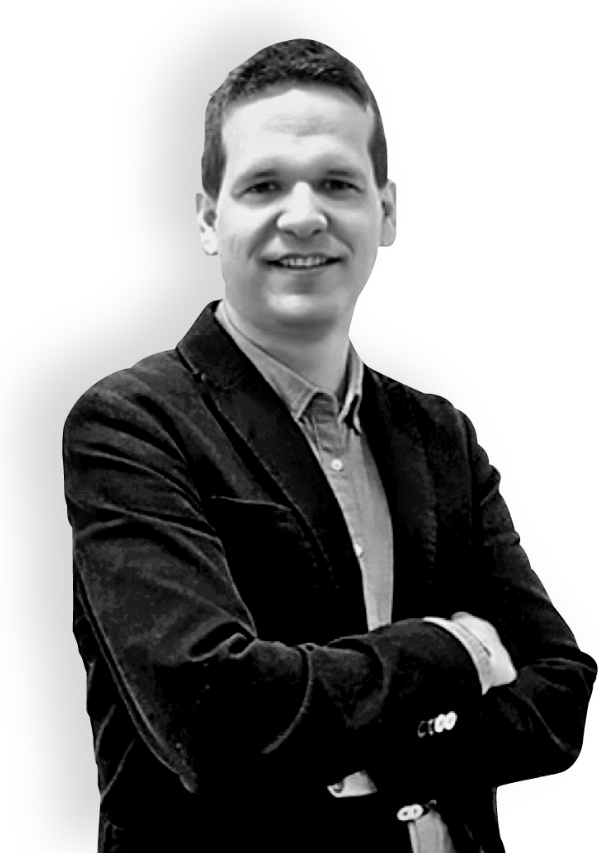 Loved This Episode?
Please consider leaving me a review with Apple, Google, or Spotify! It'll help folks discover this show and hopefully we can change more lives!
RATE AND REVIEW