CLICK TO SUBSCRIBE
Getting people who would be a likely fit for your website and making them realize that is relevant to them is really very hard to do. Consumers these days are increasingly choosing businesses based on their experiences with them and in order to maintain search rankings, you'll need to focus on user experience.
The conversation between Gert Mellak and Quinn Zeda in this episode will show website owners and business owners that with User Testing, they can emulate user experience and do something about it at a fraction of the cost.
Podcast Highlights:
00:00 Prologue
01:28 Introduction of the topic with guest, User Tracking Expert, Quinn Zeda
02:00 How Quinn Zeda and Gert Mellak got connected?
01:27 A backgrounder of Quinn Zeda and how the pandemic led to her to launch Conversion Crimes?
06:10 Gert Mellak's user experience on the testing platform of Quinn. (...Why do people get sidetracked when on a certain page of a website when it's not what they came for?)
09:18 When should a business or website owner consider user testing for their website?
12:32 Testing regularly and keeping track of other outside factors, such as technological developments, are important.
14:50 How does Quinn find people to do the user testing process and what kind of training do they undergo to onboard them into the platform?
21:44 Gert Mellak's similar experience in testing e-commerce sites for clients and doing reputation management.
27:07 What can a user do to find out if the testing they are doing is going to yield helpful results?
29:13 If you want to see statistical significance or patterns, how many tests should be run ideally?
33:26 Quinn's thoughts on redesigning or redoing a website after the testing has been conducted.
34:40 Recap by Gert Mellak on the things learned from the episode.
37:55 Where to Connect with Quinn Zeda
38:28   End
Resources:
Book mentioned by Quinn Zeda:
Atomic Habits: An Easy & Proven Way to Build Good Habits & Break Bad Ones by James Clear
9 User Testing Tips Straight from the Experts
Are you confused as to why your website doesn't get as many visitors or conversions?
More often than not, it's because your clients don't understand your website well.
That's why it's essential to go beyond improving your website design or SEO. It's a must to conduct user testing as well.
What is User Testing?
Also known as usability testing, it's where real users interact with your website or app while you observe their reactions.
You have the option to watch session recordings and even rent a lab with tracking equipment.
All in all, user tracking can help ensure an efficient and enjoyable experience for your web visitors.
What Can User Testing Discover on Your Website?
Unlike testing your website internally, usability testing skips the usual bias. As such, it can help you discover the following things straight from a real-world user:
How the site works for them (functionality), and whether or not they get lost or confused
Presence of bugs and other issues
If they're able to do the actions you want them to do
9 User Testing Tips from Experts
Needless to say, there are a lot of benefits to doing user testing.
But how should you go about it?
Well, here are eight tips straight from the experts:
Test Your Website or App While It's Still a Prototype
The cost of building a website starts at about $1,000 for a small business. For a more sophisticated design, you can expect to shell out as much as $95,000.
App development is just as pricey. A simple app starts at $40,000, while a more sophisticated design can cost you as much as $300,000.
Then there's the time issue—you need 2-3 months to finish a simple app and about nine months for a revolutionary one.
Think of all the money and time you stand to waste if you test the website/app after it has been fully developed. That doesn't include all the added costs you need to pay for post-production changes.
As such, make sure to test it right before the developers reach the final stage.
Not only will you get to address all the issues before launch, but you will save money as well.
Test All the Time
Websites change all the time, and so do the users. That's why it's crucial to do usability testing as often as you can.
You can do this weekly or monthly—basically whatever interval you want. It largely depends on the time and resources you have.
As experts put it: you can never test enough!
Test the Key Parts of the Website
It's essential to test the critical parts of the website, especially the parts of the funnel closest to the money. That means regularly testing your landing page and checkout page, among many others.
Likewise, testing can help you check for errors right before they harm your business.
For your funnel, for example, you may have several thank you pages indexed or have different versions of your home page.
Testing may also help uncover tech errors or plugins affecting the performance of your website.
The bottom line here is, whenever you find issues, you need to work on them right away.
Match the Testers to the Site or App Audience
Users of different ages or genders use websites or apps differently.
For example, older users use Facebook for curiosity and social bonding. On the other hand, younger people use it to generate more fans and supporters.
Because of these differences, it's best to hire testers close to your target audience.
For example, if you own an eCommerce store catering to the 30-40 y/o single female demographic, you need testers who fit the bill. Their reactions or observations are more reliable compared to a married 50-year-old male tester.
Five Testers are Enough
You don't need to get a lot of testers to make the testing results statistically significant.
Doing one test with 20 testers, for example, isn't recommended.
Experts advise getting five testers whom you may test for four times. It may be a small number, but it will give you the needed input.
More importantly, it's cheaper to hire five than 20!
Small Changes Mean Big Gains in the Long Run
Incremental improvements—even by just 1%—mean a 37x boost by the end of the year.
Even if you only fix one part of the funnel right now, that's good because it will bring more people to the next stage.
So don't be disheartened if you manage to fix issues one step at a time. What's important is that you improve the overall customer experience when you do so.
Follow the Law of Proximity
The law of proximity describes the connections the eyes perceive between visual elements. In other words, the eyes believe that things near one another are related.
Adherence to the law of proximity works wonders when it comes to eCommerce, and user testing proves it.
For example, if you're selling blouses, it's best to keep details about the sizes and colors near each other.
You want your buyers to find the info they need right away so that they buy your merchandise.
Make Reviews and Social Proof Verifiable
Consumers are now pickier than ever. They won't fall for the usual marketing ploy. Before they buy something, they will read the reviews first.
In fact, 9 of 10 buyers do this before they add the product to the cart.
You'd want to make this process easier for your patrons, and the best way to do so is to link these reviews.
Your buyers want to be 100% sure that the reviews or social proof on your page are legit. For your part, you can help them by providing a link to the actual page or site.
Solve the Problem at Hand Instead of Overhauling the Entire Thing
Say you get dismal user testing results. This doesn't necessarily mean you need to overhaul the entire website or app.
It's all about thinking of a fast, easy way to solve the tester's problems.
For example, if they can't find the call to action quickly, you could perhaps enlarge the button, magnify the text, or change the color.
User testing, without a doubt, is crucial for every website and app. By testing the essential parts regularly and following the other tips above, you can provide your customers with the experience they deserve.
Connect with Quinn Zeda:
Website: https://conversioncrimes.com/
Sign up for free for Scout:
https://conversioncrimes.com/scout/
On Twitter and Instagram: @quinnzeda
LinkedIn: https://www.linkedin.com/in/quinnzeda
Connect with Gert Mellak:
Email: [email protected]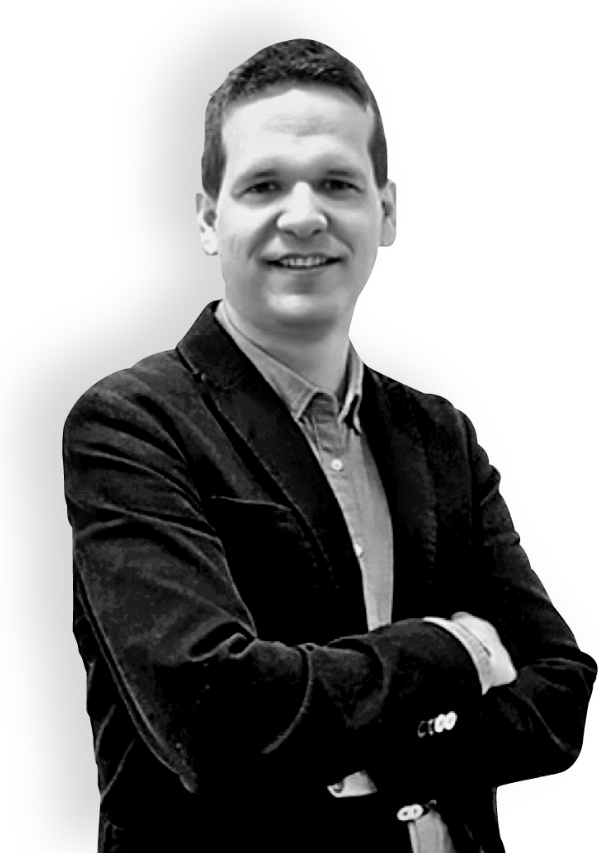 Loved This Episode?
Please consider leaving me a review with Apple, Google, or Spotify! It'll help folks discover this show and hopefully we can change more lives!
RATE AND REVIEW