CLICK TO SUBSCRIBE
Even if your content does not have ranking pages linked to it, you may still find your content come up in the first 10 or 20 pages in Google, BUT having backlinks is equally as important if not more so. In fact, you have a better vantage point in having relevant backlinks that will point to your site. The more relevant a link is, the more weight it's going to carry because of the authority it carries with it.
Podcast Highlights:
00:00 Prologue
00:57 Introduction of the topic
01:23 What are backlinks and why is it important?
01:44 Quantity of backlinks vs backlinks with relevance
02:54 How do you know when to add backlinks to your content in order to rank in Google Search?
04:06 Building links is something that you can do yourself, but it's best to have this done by an expert with the right tools and resources.
06:32 The importance of creating links on a consistent basis.
08:09 End
Resources:
The ERICA SEO Framework:
https://seoleverage.com/seo-consulting/
Should you get more backlinks?
Content is king. And in today's digital marketing world, real-worth content is likely the most effective weapon for SEO experts.
But, there are over a billion web pages on the internet. So, you can ask yourself: do I need backlinks to stand out from the crowd? Marketers worldwide agree that the quality of the backlinks will improve your rankings.
Let's dive in and discover everything you need to know about building links.
What are backlinks?
Obtaining backlinks from other websites is one of the most efficient techniques to boost search engine rankings.
But, not all links are created equal.
Backlinks are also one of the most taken advantages and misunderstood by SEO. It's leading to search engines and Google's ongoing battle against Internet spam. Besides, it's unscrupulous SEO firms looking to profit off naïve website owners.
Backlinks can be of two kinds: good and bad.
Good backlinks might help your website rank higher. In contrast, bad backlinks can have a reverse effect.
The main goal is to establish links between your website and other websites. As a result, they can rank your website higher, or they can hurt your website's position.
Dofollow Backlinks vs. Nofollow Backlinks
Backlinks can be divided into two categories. There are two types: do-follow and no-follow. Both links have the same purpose of connecting the origin and destination sites. But, they also communicate two different messages to the search engine.
A do-follow link aids SEO by transmitting the authority of the source site to the other site. Thus, the term "link juice" refers to the authority passed from one person to another.
Obtaining do-follow backlinks will assist in the improvement of a website's domain authority. As a result, it will help in keyword ranking.
On the other hand, a no-follow link doesn't count as a click in favor of the website. It does not enhance PageRank and does not help the page's ranking in the SERPs. It is often known as a backlink and does not convey authority to its linked domain.
In terms of SEO, these links are useless. The no-follow link HTML tag is used to generate a no-follow link.
The importance of getting links for SEO
Link building is one of the most common methods for SEO success. When Google considers a site of good quality links to yours, the search engine is more likely to trust your site.
Backlinks have an impact on more than simply the authority of pages and your site. They will also have a direct effect on:
Increase referral traffic
Not every traffic to your site comes from a Google or other search engine.
Referral traffic is a significant part of all traffic. It's an action that a user clicks on links inside the page to go to the related content. You get referral traffic when someone clicks on a link to your website.
Backlinks are used to direct users to useful sites. High-quality links on high-traffic sites will assist your SEO. Besides, it provides targeted visitors to your website.
It's for this reason why they're clickable.
Improve rankings
In a nutshell, the quantity of backlinks is connected with organic search traffic. Quality backlinks are seen as clicks of confidence by search engines such as Google. In general, the more clicks your web pages receive, the better chance of ranking for relevant searches.
When other sites page to your website, it signals to search engines that your site is worthy of linking to. This is implying that it is an expert on the subject. When ranking websites, search engines are aware of this and take it into account.
Create brand awareness
Getting connections on popular websites is beneficial to your SEO efforts. However, it also helps to establish your brand.
Backlinks also help position your company as an industry resource. It may also lead to websites linking to your content. And this resulted in natural backlinks, which Google values.
When customers see your brand name connected through quality content, they begin to associate with your firm. Users perceive these links as a good sign that your brand is one that they should be interested in. This is as search engines like Google sees them as a good sign that your website contains important content.
Build website relationships
Without the help of search rankings, a simple link can connect a firm and a customer. People see a connection you have with another website when you link to or recommend it.
It generates more trust when people realize you trust each other enough to have an open relationship. This could also result in that person signing up for your newsletter. Besides, even doing other measurable actions on your website.
They may also connect with you on social media. After that, follow you there, or they may read your blog and bookmark it or subscribe to your RSS feed.
What makes high-quality backlinks?
In Google's eyes, it's not easy to define what makes up a high-quality backlink. Gert Mellak cited, if many individuals refer their readers to you, you're considered "worthy of amplification." A good rule of thumb is to do the right strategies more than spending time on the wrong thing.
The following are the general significant qualities of a good and high-quality link from a general standpoint:
Relevance
You might not know much about quality backlinks SEO if you're a beginner. But, never worry since it is simple to understand.
Does the number of backlinks in a page matter more than the relevancy of the links?
NO. In order to have high-quality backlinks, you need high relevance. Exactly, those that advocate for a large number of backlinks are in the opposite corner.
The game is about relevancy. A relevant backlink is placed on a site/page that discusses the same topic as yours or is in the same niche. The content of the linked site and the importance of the words surrounding the link can determine the connection's relevance.
The link point to your site should be relevant. So, there's no need to worry about the number of backlinks you build as long as they come from relevant websites.
Domain Authority
Search engines check both the page and the domain of a backlink. Any content creator can cram a few backlinks into each paragraph. However, quality always wins out when it comes to SEO. Consider also links with high domain authority websites.
Authoritative links are useful and have been around for a long time. Suppose a high domain authority website links to your site. Your site likely has something significant to say about your niche. If a popular person recommends you in real life, the listeners' impression will be influenced by his position of authority in the field.
Making sure your backlinks go to relevant content is essential for SEO success. As a result, your prominence will rise, leading to increased organic traffic and conversion rate.
Natural links
Please take note that Google doesn't want you to force it. Google's algorithm is clever enough to notice and categorize natural linking patterns on your site. This is rather than finding dozens of links from low-quality site domains.
Backlinks must be natural. If it's not easy for your competitors to gain a natural link from the same source, a high-quality link has much more power.
If you're an SEO company, you're on the right track if your links are mostly from SEO bloggers and photographs of techniques and site analysis. However, it's cause for concern if links flow in from unrelated sites with little to do SEO. Keywords on your site can also reveal natural link patterns.
On the other hand, unnatural backlinks are designed to deceive search engines into assuming it has a greater reputation. If Google considers a backlink as artificial or spammy, it may disregard it at first. Then punish the site and demote it in its search engine results if the offense is repeated.
Anchor text
The content that links to the other page is referred to as anchor text. These are clickable words that make up a backlink.
Google's overview claims that anchor text has an impact on rankings. This essential aspect of link building is sometimes disregarded. Although it directly impacts your strategy for an SEO campaign.
How to earn and get a backlink
Because there are so many different links and ways to get them, it's essential to have a strategy in place. Here are some actions to help you improve your chances:
Use of social media sites
To begin, consider how you use social media and how you can expand your network. In that case, more people will learn about you, and your brand will become more well-known.
Make use of Instagram, Facebook groups, and so on. And, while you can contact these individuals via posts or messages, don't stop there.
You might be able to gain more quality backlinks by networking with marketers. Or even expand your customer base by networking with industry specialists.
Share relevant industry trends and insights to add value to the community. They may begin to provide you with backlinks to their websites containing content of interest to you. Thus, you will have the opportunity to comment on topics or forums relevant to your business as you become more active.
High-quality content
Getting backlinks doesn't need any technical knowledge. It's more about networking and creating relationships.
Creating high-quality content is a great strategy to gain organic backlinks. This is because another site will only link to you if you provide them a compelling reason to do so.
You can start with writing a fresh blog post, article, or any content. Someone will read your content before offering you a backlink chance. Consider how relevant a piece is in your market when writing it.
For example, getting backlinks from other websites about search engine optimization techniques might benefit your SEO agency. People want to read reliable information that gives them advice on specific products, services, or the industry as a whole.
Competitive research
If your link is so good, everybody would like to get it. That's why research for keywords, topics, and relevant links would be a great game-changer.
Getting high-quality backlinks into your site is not easy. So link building is important. You can use tools to analyze, then check which google and see how many links you might need for a specific page to compete.
It would be best if you also kept an eye on your competitors. Start to leverage link building, then focus on creating high-quality content. As Gert Mellak said, forget metrics and focus on creating relevant links.
Testimonials
Testimonials are another approach to increase high-quality links. Write a testimonial for a business relevant to yours if you have shopped, worked, or engaged with them.
Beef off on building links by contacting the site after you've written them a testimonial. Let them know you've authored one and ask whether you can use their content as a backlink.
Go forth with interviews
When it comes to getting interviews for your company, the more sites you can publish, the better. You can look after journalists or create a case study with related interviews.
Aside from that, use high-quality search directories and directory websites. Use social sharing tools and links to make it simple for people to share what you've created.
The balance between consistency and relevancy in link building
It takes some effort to build a strong SEO strategy in a link-building process. You'll need a plan in place for the number of links you'll need to construct, as well as a timeline.
How many backlinks should you need to rank in search engines? Can you look after the consistency of domain authority than the relevancy of content?
Without good backlinks, any website or blog article is unlikely to rank higher. Search engines like Google have claimed that consistent quality backlinks and relevant content are the two most important ranking factors.
This goes to show that creating links on a regular basis pays off big time. It will help if you balance consistency and relevancy.
The benefits of these relationships often extend beyond rankings, affecting web traffic and sales. While constant link development takes a lot of time and effort, the benefits are long-lasting.
Final Thoughts
Simply put, link building is an SEO marketing approach that aims to link an increasing number of websites. This is by strategically posting your own high-quality backlinks throughout the internet. Its main goal is to increase the amount and quality of inbound links to your site.
A word to remember: Keep doing the right things rather than doing a black hat SEO through the process.
Congrats! You're on the right road to producing good content that adds value to the user's experience. Then integrating relevant and quality backlinks throughout your content.
Connect with Gert Mellak:
Email: [email protected]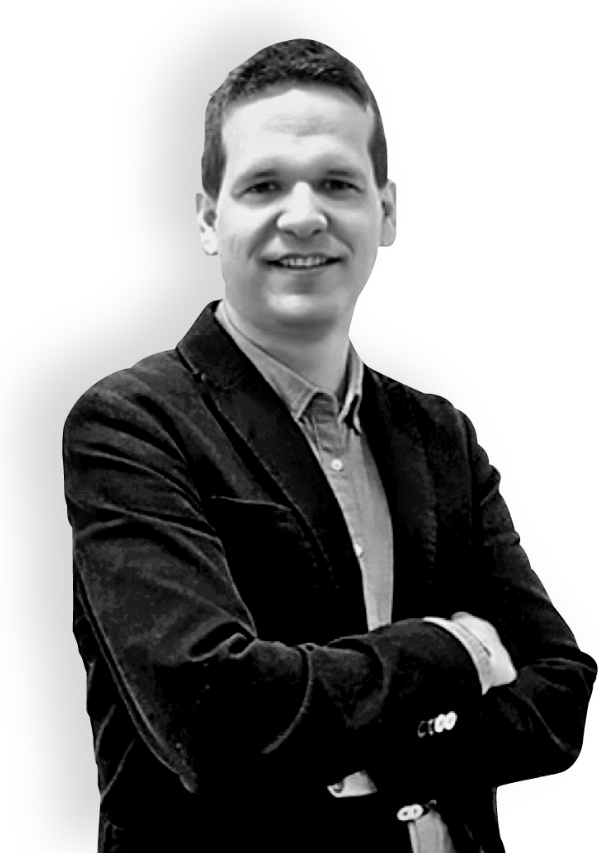 Loved This Episode?
Please consider leaving me a review with Apple, Google, or Spotify! It'll help folks discover this show and hopefully we can change more lives!
RATE AND REVIEW