CLICK TO SUBSCRIBE
In order to gain traffic to your podcast, it all starts with the end in mind. Your goal is really for people to find the information they are looking for and consume it as quickly as possible. Much work is needed in research and into creating the content even before you hit record. Not only do you want your podcast to gain traffic from various streaming apps, but you also want your content to show up in Google search. It is important to make sure that your episode is not only presented as an audio file but also as a full feature article. This is all about SEO for podcasts, so if you want everybody to listen to you, check all this info!
Podcast Highlights:
00:00 Prologue
00:52 Introduction of the topic
01:28 What podcasters are missing in the preparation of their podcast episodes, specifically in search intents of users?
03:28 Gert Mellak's recommendation in the presentation of a podcast episode. (...Think always about the readers, not only about the listeners.)
05:01 The importance of research before recording an episode.
06:48 How can you transfer authority from other sites to your content?
09:58 End
SEO for Podcasts
Every year, as more people turn to useful audio files, the need for podcasts grows gradually. But, if you were a podcaster, I'm sure you don't only want traffic from iTunes, Spotify, or iCloud. You want the content you prepare so much work to be found organically on the internet.
So, what's the missing part in ranking your podcast on search engines? What would you do to increase organic search traffic to apply for your next episode? Well, embark on Search Engine Optimization (SEO) for podcasts.
Why podcast SEO is important
Podcasts have grown in popularity as a way to consume content. Nowadays, it's the best alternative for a book, blog post, or article.
However, most podcasters do not equate podcasts with SEO. This results in missing out on some significant prospects and leads. Of course, traffic should be able to find the recording podcast.
So, how would you optimize your podcast for Google and other search engines? If you want your podcast to expand, you must pay attention to podcast SEO.
SEO is a good technique for enhancing the quality and quantity of traffic to your website. More of, it's by using non-paid (organic) search engine results.
There are strategies you can use to assist your podcast ranking higher in search engine results. These are for both written and audio content.
10 Podcast SEO tips
By optimizing your podcast episodes, you increase the chances that you'll find through search traffic.
We'll give you a rundown of all you need to know about SEO for podcasts. Aside from that, show you how to make your program more SEO-friendly.
1. Create written content
SEO and podcasting should connect the dots. However, there's the main problem. Many podcasters nowadays focus on audio recording. Although many podcasters do not bother, this is another important strategy for podcast SEO that you need.
You should always think about the readers, not just the listeners. In such a case, you not only create a recording file but provide an article for them.
These are the two reasons why to include a text representation:
Average Google users are not really in a position to listen to audio content. They want a quick summary to skimp or jump to the section with answers to what they're looking for. So, a 40-minute audio recording is too long for them to listen to. Users would like to have a full feature article or blog post presenting the same information.
Google and other search engines may quickly scan written text to see if it's relevant. So Google knows that the 40-minute video recording might not be the best search result. For Gert Mellak, an SEO specialist, a podcast recording is just an add-on to rank the content. Search engines have a better probability of ranking podcast websites in search results if they have some written content to "read." Not just audio content.
Adding written content to your podcast episode:
Podcast show notes - This is an in-depth written summary of what happened during an episode.
Aside from that, it includes extra resources that expand on the podcast content. These may consist of bullet point form, charts or images, and videos.
We're throwing light on why podcast notes should no longer be neglected, based on our own experience through our podcast. While they do need some time and effort to assemble, you'll be surprised by the result.
Podcast audio transcriptions - These are a word-for-word account of your episodes. Listen and write down every word you or your guests say.
Depending on what you search for and how particular you are, you may find that Google gets information from specific episodes. This obviously demonstrates Google's ability to transcribe audio content automatically.
But, as with what podcasters have experienced, there's an issue with using transcriptions. This means you can't post your podcast transcription on Apple Podcasts, Spotify, and so on. But, you can publish it on your podcast website.
2. Implement keyword research
A podcast recording with SEO in mind also starts with research. How many keywords should a podcast have?
To find relevant keywords for your podcast and episodes, use a keyword research tool. Your keywords should have a lot of searches and, preferably, little competition.
You can target long-tail keywords or not, and short-tail keywords will do. You'll also see other options connected to the keyword you're looking for. So, look for the best based on relevancy, monthly Google search, and competition.
When you know what these things are, you can optimize not only your podcast as a whole. But, also, each episode is for the search terms your listeners might be looking for.
3. Add relevant keywords
You should choose one main keyword to characterize. This is when you first start your podcast content. To begin with, consider your episode's theme and structure. After that, you can select the best keyword to describe it.
Add keywords in the following sections:
Title of the post
Podcast episode title
Headings or subheadings
URL
Image ALT attributes
Add carefully on the body of the content
However, when adding podcast keywords into your content, you need to avoid keyword stuffing. This means that keywords are prominently displayed on a page with the intent of manipulating search results.
Google penalizes sites with "keyword stuff." Make sure you don't use the same term for each episode, or you'll fail.
4. Search podcast titles to rank on search engines
The titles of your podcast episodes will affect whether your audience will listen. If the title isn't appealing enough, they won't necessarily listen to every episode. Moreover, they will browse other pages and see what they're looking for.
As also mentioned above, you need to make sure that you're optimizing keywords in your title. Have a descriptive title, and also take into account the character limit. It's part of podcast SEO best practices.
5. Meta description
A meta description is also useful for podcast SEO. Like any other SEO tactic, it can provide information about your content and rank it. This is also through helping search engines comprehend what your episode is about.
It's the same as the title, but with a different character limit. You might also include your major keyword to guarantee that you stay on track.
Tags can also help you organize your podcast. They make it possible for visitors to find them by searching for specific categories or genres. You can use more tags as you like, but make sure they're still relevant to your podcast.
6. Internal linking
Any page on your site that is relevant to the theme of your new podcast episode should connect to the podcast page. Make sure your homepage has links to your most important pages. This both informs search engines that they are significant.
It will help if you explore your existing pages and content to see where you may establish links. It is just like you would with any new page on your website.
7. Build authority with links
Link building is an important practice for optimizing your web pages. Attracting links is another way podcasts can help your search engine optimization efforts.
If the content of your podcast is engaging or useful, it may garner links on its own. With such, there are plenty of other opportunities.
In the SEO for podcasts, these should be links transmitting authorities. As an example, someone from the other site endorses you. Then Google finds it relevant. However, you can't force it, but keep in mind that episodes need other feedback from other sites.
How to build links to your website:
Getting a podcast guest speaker to advertise the podcast could be one of the simplest ways. Or vice versa, as you're the guest on their podcast. Make sure you chat with podcast guests about linking to you ahead of time.
Authors are a good target because, when they produce a new book, they want to promote it in any way they can.
Include someone who shares the time to be interviewed for your podcast. It's safe to assume they'll want others to hear the episode.
Look for a corporation that is launching a new product. Perhaps, those individuals launching their podcasts and marketing their products online.
8. Online presence with social media
You need to take advantage of any social media platform. Content sharing improves internet traffic significantly. Social media is also an essential aspect of SEO measurements and analytics.
It's the most effective way to engage your target audience. Also, build relationships with your followers. Moreover, encourage people to share new episodes as soon as they're available.
First, set up all accounts on social media. Then, do research on where and what could be your target. This has an impact on how your content or podcast gets promoted.
After that, create tracking links to locate your best-performing channels. Then give any information back into the optimization process.
9. Repurpose your podcast
With a website, you have more options for what you can do with your podcast episodes. YouTube, aside from Google, is the second most popular website on the internet, with over a billion users. It would be best if you used it for your SEO effort.
Aside from that, repurpose your podcast through infographics, videos, and so on. This will engage more users to listen to your podcast. For your podcast website, use other platforms to edit blog-featured images.
10. Site speed and responsiveness
It's gaining importance in the Google algorithm. What can you do to ensure that your website loads quickly enough?
Once your podcast has a slow page, users will likely click the back button and look for other relevant sites. You want a site that isn't cluttered with unreadable code and photos that aren't optimized. If you're going to stay competitive online, you need to pay attention to site speed.
What other platforms to use for your podcast?
There are many podcast platforms, but you must determine what's best for any device. Look for one that helps you keep track of your rankings to improve your podcast content. Check if you can copy and paste your podcast RSS feed URL for other podcast directories.
To walk through the steps, explore podcast platforms. Learn how it will assist Google in displaying audio snippets on search results pages.
Google Podcasts
Google has a podcast app of its own. Google Podcast is now more significant than ever as Google takes podcasting seriously. It's the most straightforward approach to building your SEO presence while keeping an eye on your rankings.
Users also have another option now that Google Podcasts is accessible for iOS and Android. You can explore sections on episodes in Google podcasts manager to find ones you enjoy. Then, you'll appear in search results as an audio snippet.
Subscribing to your favorite podcasts will allow you to listen to individual episodes. Or you may as well download them for offline listening. As such, you can stream a podcast episode to a variety of devices.
Apple Podcasts
Apple has recently released an app that allows you to listen to podcasts. We'll review all you need to know about the Apple Podcasts app for your devices.
Every podcast on the app is ready to play on all your Apple devices. This could be great, so you can keep the conversation going when driving or doing something.
You can also download shows to your podcasts collection, the same as the Google platform. And, listen to them while you're not connected to the internet.
Spotify, Apple's greatest rival, is also interested in subscription podcasts. This will serve as an alternative when you need apps, especially when listening to various podcasts on your mobile devices.
Moving a step ahead in optimizing your podcast
Podcasts have been around from then to now. And you've probably listened to them on one of your compatible devices.
Conversely, an SEO strategy for your podcast can help you expand your audience while your podcast grows in popularity. Though, it takes many drawbacks and positive ways to find out how to optimize a podcast for Google search results.
See? SEO for podcasts can be successful, and it's all worth the investment. It can help you stand out as an expert in your industry, but it's all in your time and effort commitment.
Take note of being innovative. And keep an eye out for new potential ways for the target audience to find you.
Connect with Gert Mellak:
Email: info@gertseoleverage-com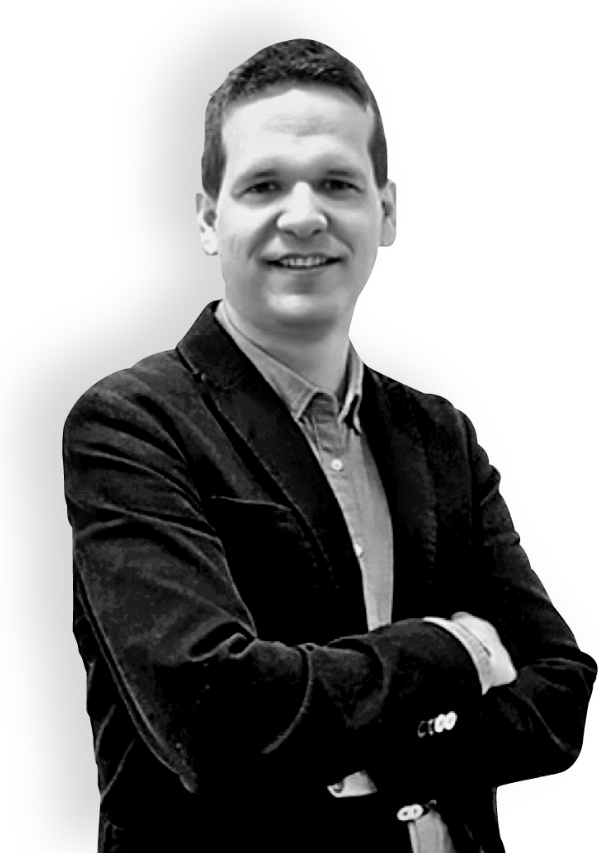 Loved This Episode?
Please consider leaving me a review with Apple, Google, or Spotify! It'll help folks discover this show and hopefully we can change more lives!
RATE AND REVIEW