CLICK TO SUBSCRIBE
SEO is definitely one of the main pillars behind a successful and balanced digital marketing strategy. Search Engine Optimization done with the most strategic approach will bring more traffic to your website and the higher your ranking is, the more searchers will trust that your website is a credible source.
As the landscape of digital marketing changes constantly, people are turning more to hiring the services of an SEO agency because they offer more expertise, strategies, tools, and resources to stay ahead of the game.
Podcast Highlights:
00:00 Prologue
01:06 Introduction of the topic
01:42 Hiring an SEO agency is more beneficial in the long run than employing an in-house person or team.
02:50 An overview of what an SEO agency like SEO Leverage and its team does.
(...Their expertise and the overall experience, paying attention even to the smallest details.)
04:05 What does an SEO campaign look like and what are the action steps an SEO agency should be doing?
08:20 The ERICA Framework and what it does to your overall marketing strategy?
08:52 End
Resources:
The ERICA SEO Framework:
What does an SEO company do?
There's no such way as a finish line for online marketing and search engine ranking. It's a long-term game that needs a great strategy. In such cases, many businesses opt to hire an SEO company.
But what exactly are they? What does an SEO agency do?
If you're looking for SEO services, you come across a few SEO and digital marketing companies. So, if you've been thinking about such questions above, this article will be very helpful for you.
What is an SEO company?
SEO is a necessary component of any organization. Though not all businesses recognize the full power of SEO, some do. As such, an SEO company will be your guide throughout your success.
An SEO company or agency is a team of professionals with a wide range of skills to rank your website. In short, they are concentrating on increasing the exposure in search engines.
Why Search Engine Optimization (SEO) matters
Is it worthwhile to invest in SEO? Because most people use the internet, business owners are looking for ways to build and develop their brand identity. SEO's power is rising, and it's now an essential aspect of starting a business from the ground up.
This means that the firm will conclude the SEO of your website. The better your website to search engines, the more likely it will be recommended to relevant search engine users. Those are looking for terms or keywords related to your product or service offering.
Metrics that are related to SEO firms
When working with an SEO company, it's vital to consider the following terms:
Rankings - this refers to the order in which your pages appear in search engine results.
Organic traffic - it refers to the number of individuals who click through from a search page. It is vital for SEO strategies.
Leads - these are people who have found you through search engines. This is the desired action on your website to convert to sales.
Conversion rate - when it comes to online marketing, it is also vital. The existing content must then persuade the visitor to complete the conversion.
Services offered by most SEO Agencies
SEO agencies are there to assist websites in achieving higher results. Here are some services you should look for.
Keyword Research
Keyword research has an impact on all other SEO tasks. SEO services can help you choose the ideal keywords related to your business site. Then, match the frequency of your searches in no time.
As a result, if you can target your SEO strategy from the start, you may do a great deal. You can choose from the two types:
Long-tail keywords
Short-tail keywords
Competitive Analysis
The internet has evolved into a competitive marketplace. That's why you need to remember that businesses are competing for the same keywords as you. Besides, they're attempting to reach the same clients.
A trustworthy SEO company will investigate the strengths and weaknesses of your competition. They learn about the many opportunities available to your business.
Content Analysis
The content's internal structure might quickly become jumbled. Without internal links, link-building initiatives and other variables can aid in ranking pages. Great content is what you need to be on the first page of search engines.
SEO companies may assist you in identifying content that aligns with your goals. They can also help by determining which content ranks highest for specific keywords.
Technical SEO
It is an analysis of the technical aspects of a website that influence its rankings. Crawling, indexing, rendering, and website architecture are all important aspects of technical SEO.
Also, technical SEO includes the following:
XML sitemaps
Site architecture
URL structure
Page speed
Structured data
Duplicate content
Canonical tags
On-Page SEO
It is the process of optimizing visible page elements that have an impact on rankings. It includes the following:
Title Tag
Meta Description
Header Tags (HTML elements (H1-H6) )
Headlines
SEO content
Content Audit
Image Optimization
Off-Page SEO
The term refers to optimizing factors that are not related to the page. But increase search engine visibility. Off-page SEO includes social media and backlinks.
Local SEO
Businesses that rely on local/regional clients will enjoy this. Local SEO is essential to rank for keywords that involve locality for firms. This includes those who are dependent on a bigger proportion of local businesses.
The benefits of partnering with an SEO agency
Businesses work with SEO companies such as digital marketing agencies and SEO consultants to get the best SEO efforts. Let's look at a few of the most significant advantages of hiring an SEO firm. As such, count on them to work on your website, boost your rankings with a little budget.
Expertise
Even if you are familiar with SEO fundamentals and have been reading blogs, you may lack experience in optimization. Have you already put together a content strategy? Are you doing keyword research?
Experiments and guessing to determine the success of your company are not useful. If you don't know what you're doing, SEO might hurt your website rather than benefit it.
With the help of an SEO agency, you'll reap the efforts and money you put into hard work. SEO companies know which techniques work and don't. They know how to avoid the costly mistakes that many organizations face when going alone.
Spend less time and money
If you're like most business managers or owners, you don't have enough time in the day to complete basic SEO strategies. Let an SEO company alone keep up with demanding and ever-changing SEO best practices. Value your effort and money through hiring an SEO company. It is the greatest thing you can do to make the process easier.
When you engage an SEO agency, you will relax while waiting for everything to be completed. It's less hassle, stress, and even waiting for the results to reap off.
An SEO agency will help you stand out from the competition
If you want to set yourself apart from the competition, you must be unique. That's why every business jumps into hiring an SEO company for game-changer strategies.
You might even use an SEO agency to catch up with or even beat a competitor that outranks you in search engines. It's not also about having a great ad to stand out on Google and other search engines. It's also about using SEO techniques and tools to drive long-term organic traffic. They bring expertise and skills to the table that can help you outperform any competitor.
Provide long-lasting results
Even if you have the best plan and extensive research, you may not succeed as an SEO expert in online marketing. The most significant reason to deal with an SEO company is that it combines all other benefits.
An SEO company strives to ensure that you achieve long-term results that will help you. But, there's no one-size-fits-all approach to SEO. Collaborating with an expert will enhance your traffic in the longest run. Also, as algorithms change, your SEO experts will be able to pivot your marketing plan to ensure your website stays updated and optimized.
Agency will help you more than SEO matter
Content marketing and optimization tactics are all included in most SEO services. But, there's a lot more to search engine optimization than that.
An SEO company with a lot of experience will be able to assess your website, goals, and competition. As a result, they can come up with a thorough plan to improve your search exposure.
They'll monitor your progress and change their plans as necessary to guarantee. This is keeping you on the right track to attaining the best results for search engines.
Tips on choosing the right SEO company
Since an SEO collaboration is a long process, you must be certain of who you choose.
So how to choose the best and right SEO company for you?
Here are some helpful tips for finding a good SEO company that can assist your small business.
Set your clear goal in mind
You don't need to be an SEO professional; the agency will take care of that. All you have to move ahead is find the SEO services provided by each agency.
Which ones correspond to your goals? What benefits mentioned above correspond to your needs?
You must first determine why you need search engine optimization services. It would be best if you considered the activity's long-term goal. And also, oversee the impact to identify what you need and divide your resources and time best.
Evaluate the testimonials and recommendations
If you've decided to choose a respectable SEO company, we recommend checking their client testimonials and reviews. You can locate them on the website or search engines like Google or Bing.
A good SEO company website must earn your approval. Thus, confirm they provide the SEO services you need. Also, getting a sense of great customer support and how the entire process went can hint at what you can expect.
Compare potential SEO companies and their products or services.
Before engaging in any collaboration, you need to learn the background of the SEO company. Not all SEO professionals are good to be true. Research informs you about the market and the sort of SEO services they may deliver to your company.
Ask proposal
To compare different SEO companies, you can request a portfolio of clients' websites. If an SEO company refuses to give you connections to their client's websites, you should be wary.
You should check everything. And also, ensure that your organization has experience working with businesses like yours.
Consider your budget before hiring an SEO firm.
How much should you spend to rank on search engine rankings? Do you have the resources to support your SEO campaign for the long term?
When it comes to SEO services and firms, price is important. But, many businesses make the error of setting unrealistic budgets.
Educate your firm about the cost of search engine optimization. You should select a budget and then look for an SEO company that fits inside that budget. You'll get what you pay, which is why you need a reasonable budget.
Check the level of competency.
Any business can enjoy partnering with an SEO agency. But, you must ensure that the company you're working with is updated on the latest trends. In this manner, they can use their knowledge to suggest a better vision than the one you envisioned.
Keep an eye out for SEO assurances.
As has been mentioned above, SEO or other digital marketing requires a lot of time. If the SEO company gives you a word-of-mouth strategy, you need to be careful. There is no way to foresee website SERPs accurately.
While SEO companies have a strong grasp of getting the best results, Google's algorithms are always evolving. As a result, an agency's experience determines elements in its tactics' effectiveness.
Great communication is a plus.
Though you can access tools they're using to track your KPIs, you don't have the time to go through all the data. As a result, you'll need an SEO specialist team that can help you communicate and build trust.
Keep in mind that it is a long-term process, so you may end up going with this SEO agency for years. Even if you intend to work with an outside organization, everything is necessary. Achieving your objectives will need time, perseverance, and a positive business relationship.
Is hiring an SEO firm really necessary?
SEO is an important investment. It's what you should get started on as soon as possible.
Do you wish to expand your company?
Do you want to be visible on search engines like Google or Bing by potential customers?
Do you like to outperform your competitors and go above and beyond the norm?
Increase the number of leads you convert?
If you answered yes to the questions, hiring an SEO agency is a certain method to meet and achieve your goals! Engaging with a professional SEO company is a smart plan for a better online presence.
SEO is an excellent way to grow your company's potential and ROI, but selecting the right SEO company can be challenging. After all, you will realize that all are worthwhile.
Connect with Gert Mellak:
Email: [email protected]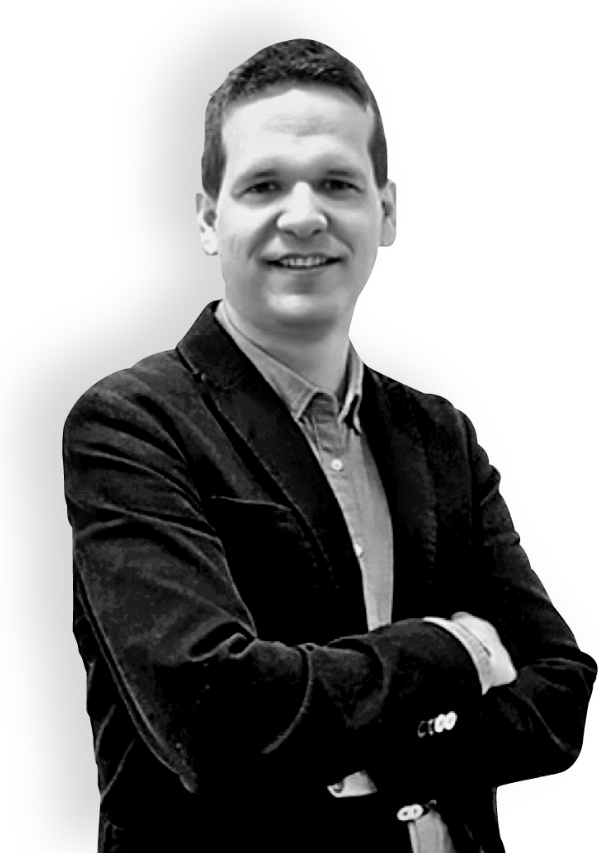 Loved This Episode?
Please consider leaving me a review with Apple, Google, or Spotify! It'll help folks discover this show and hopefully we can change more lives!
RATE AND REVIEW