CLICK TO SUBSCRIBE
The out of the box WordPress Builder has been a very popular website building platform, but its interface is really not user-friendly when editing for layouts and themes. It is for this reason why new page builders were developed, to help with the visual functionality of the website and into making the website faster.
Whether you are choosing to build your website yourself or paying a developer to do it for you is a major business decision that you need to diligently focus on so that it can ultimately get you better SEO results and customer conversion. Choosing the right developer with solid expertise is also a big factor here. We will discuss these topics with our comeback guest, Justin Meadows, in this third appearance on the SEO Leverage Podcast.
Podcast Highlights:
00:00 Intro
00:20 Justin Meadows is back on the show.
01:15 Introduction of the topic on page builders.
01:49 Justin Meadows' background, his work at Tunedwp.com.
02:53 What is a Page Builder? Isn't WordPress enough?
04:32 Some popular page builders people can use to create a website, a new page, blogs, etc.
06:09 What are some of the possible problems people can encounter in using a page builder?
09:04 Justin Meadow's input on the importance of putting conscious effort in choosing the right page builder?
11:36 The issues on rebuilding websites that have been passed on from the original developer to different developers.
13:07 The side-by-side tests that Justin did between Beaver Builder and Oxygen Builder using Google's PageSpeed Insights test. (...Which result came up better?)
16:54 Recap
19:18 More of the functionality features of some page builders when it comes to being user-friendly. (Elementor and Divi vs Beaver and Oxygen)
23:07 The best advice when you are not sure what page builder to use or if your website's performance is slow?
24:24 Lessons learned from this episode.
25:35 End
Resources:
The previous episode where Justin Meadows was a guest:
Episode 22 - SEO Requires a Solid Technical Foundation with Justin Meadows
Episode 27 - Prepare Your Website for Mobiles with Justin Meadows
WordPress Page Builder Review
Are you looking for a simple and fast way to build and customize your WordPress website? Or you'd want to give your existing website an update or remodel it with a page builder.
Choosing the fastest page builder for WordPress might be uneasy with so many options. To help you narrow down your lists, we'll give you a quick overview of the best WordPress page builders to consider.
What is a page builder?
Over the last few years, we've found a significant increase in WordPress plugins on websites. This is for both free and premium versions.
WordPress is known as the most useful website building platform. But, as experts see, this platform was initially made for blogging, not user-friendly. Then, page builders take the role!
Page builders are one of the popular WordPress plugins. Drag and drop WordPress page builder plugins come in handy in this situation. These convert WordPress into a platform for websites, not only for blogs. You also want to try using a page builder plugin to create your WordPress web pages as fast as possible.
Based on the test, we analyze how a page builder plugin affects the business to increase traffic. Then somewhat create conversions in real-time. This is because of the landing pages added to the site and the performance of the page builder.
Should you use a WordPress page builder plugin on your site?
Before finding the best tool for your site, you need to make sure you know how this impacts you. Weigh-in the possibilities!
So, what are the benefits and risks of using a page builder plugin or theme?
Advantages of page builders
So, before you go any further, think about the pros of your perfect page builder.
Design websites with limited or no coding knowledge
Do you want to build a website but have no experience with coding?
Learning how to design a WordPress theme takes time, especially if it requires code. But, you don't need to know how to code to make a website with WordPress page builders. This is one of the key reasons website owners and web designers prefer page builders.
Drag and drop real-time editing
If you're a web designer, employing a page builder to create a website might provide you with more options. Page builders plugins are here to save the day.
A page builder might be an excellent answer if you have a client who wants to change things up. As such, if they would like to construct their pages on their own.
You may create it all by dragging and dropping items where you want them. Complete control and power over your website with page builders is a plus.
Customizable themes
Users aren't restricted to the functionalities. So, there's no need to hire a web developer or designer to make adjustments to the site.
As has mentioned above, you have the power over your page builder and site. You can change themes if you want to.
You can save both effort and money by doing so.
It takes time to create a WordPress theme from the ground up. Most good WordPress developers explore it for many days to understand how it works. As a result, if you need to website up and operate as fast, a page builder can be the ideal option.
This web page builder includes a large number of ready-to-use section elements. This helps you get started quickly.
Drag and drop the preset section pieces of your choice to save time while designing sections. Page builders can save you a lot of time and effort by allowing you to create a website on your own.
Disadvantages of page builders
If there are advantages it serves, there will also be disadvantages. Now, turn your attention to these.
Slowing down the performance
As tested by most site owners, the page builder plugin allows you to add as many and varied items to your website. This includes photos, text, headers, and buttons.
Many commercial WordPress themes come with various page layouts. Then, most of them are difficult to customize for those who aren't familiar with code.
According to Justin Meadows, WordPress page builder plugins become slow on their performance. This is due to extra codes, CSS, scripts, and many more added to the page.
To override the existing code, you may require more code.
It also happens with some themes. Often they make all the options available. This means the entire code needs to be there to make everything possible.
Writing code to override existing code takes time. It may appear to be well-designed on the surface, but it's usually chaos behind the scenes. And also, it does not provide a high-quality website.
Page builder uses its own shortcodes.
Shortcodes make adding dynamic content to your WordPress posts, pages, and sidebars. When WordPress locates the shortcode, the code associated with it is executed automatically.
In some cases, some code then gets substituted by a new WordPress block editor. This is instead of using page layouts. Your pages are likely to contain leftover code and shortcodes that you'll want to remove. And broken shortcodes will be visible to your visitors on the front end of your website.
Factors to consider in finding the best page builder plugin for WordPress
WordPress page builders, as before said, are very useful tools. They allow you to create and maintain WordPress websites without having to know how to code. This means you can do it all yourself with the help of a fantastic WordPress page builder plugin.
There are so many page builder plugins for WordPress that it's difficult to decide which one to use. So here are a few considerations as you look over the option.
Ease of use
Find a great tool to create a page builder that is quick, efficient, and, most importantly, simple to use. Most page builder plugins are highly intuitive due to this client-first approach.
Aside from that, good customer service is a plus. This will set them apart from other WordPress page builders. Visit each of the hosted demos to try out each module and user interface for yourself and see if you like it.
Combination for Search Engine Optimization (SEO)
A key aspect to look for is the ability to optimize your content for search engines. This is, you can reach beyond your goals to increase traffic when you have the right tool in your hands.
Look for a page builder that makes it simple to optimize your content. This is especially when used in collaboration with an SEO plugin.
Compatibility matters
If you don't want to change your WordPress theme, you'll need to find the best WordPress page builder that works with it. If you don't, you can have problems with your design or your theme breaking.
It's best to search for a WP page builder that can switch themes without major impact. Most of the page builders work with most themes, then revert to the default WordPress editor once in need.
Page builder with stand-out features
The best WordPress page builders should make it simple to develop and edit your site in real-time. Find out the page builders that allow users to create pages using a visual interface.
Pre-built designs or effects are some of the other elements in web page builders. Also, images, headers, and buttons for any social network account need to be available. Count also the call to action buttons, grids, text blocks, and videos.
Check the mobile-responsiveness
You'll need a mobile-friendly site builder. This is to ensure that your website conforms to all screen sizes.
Also, add the tips to look for tools that allow users to create WordPress pages user-friendly. If you want to use a plugin that isn't available, ensure it has this feature.
Top 6 WordPress page builders: Premium and free
These free WordPress page builders may be just what you need if you're on a tight budget or getting started. These are also the top favorites of most experts.
Let's have a look at the features of each of the best WordPress page builders.
Elementor
Elementor is one of the most used WordPress page builders, with millions of downloads. It's a drag and drop page builder for WordPress that has a free version and is open-source.
Key Features:
With Elementor's website editor, you may use the theme builder to create your own theme. If you make mistakes, you may undo changes thanks to the revision history tool.
The free edition of Elementor includes over a few premade layouts and widgets. Social icons and an image carousel are a few of Elementor's basics.
People can create feature-rich sites without having to install any extra WordPress plugins. This drag-and-drop builder also includes a sitemap, search bar, and comments. As such, among other important WordPress theme elements.
Yet, there's a premium version for this, one of the best WordPress page builder plugins. Furthermore, Elementor Pro has a theme builder that allows you to design your entire site from a single interface.
Elementor Pro Maintenance mode includes a built-in popup builder. This is allowing you to show visitors the pages, both future or present, while making changes. Advanced capabilities like CSS and motion effects are included in the premium plans.
Beaver Builder
Beaver Builder is yet another essential and also best WordPress page builder for anyone. This includes newbies, bloggers, and marketers of all skill levels.
Its layout is simple to browse. As such, you can get started right away with a variety of created templates.
It is a great choice if you seek a free WordPress page builder with a drag-and-drop or real-time visual composer. This is helpful because well-designed landing pages are essential for maximizing conversions.
Tested by experts, more pros:
One of the better performing builders
Cleanest code and able to read smallest files
Fastest pages
Allowed to save sections
Oxygen
Oxygen is a WordPress website builder that allows you to create complete websites. It's a hybrid solution that gives you more control over what you make. That is, it requires a bit of a learning curve, but it works differently.
This type of WordPress page builder uses Gutenberg blocks, but it's a drag and drop builder. Its normal theme provides the framework. Oxygen takes over everything, so it's independent.
Key Features:
Drag and drop editing - Using a visual editor, the layout tool can alter the alignment or spacing. It's very simple to add icons.
Header builder - It has personal recommendations for website headers. This includes such as sticky and overlay headers.
Global Colors - You can change color at one spot. Changes are visible in all places where you can apply them.
Developer-friendly - Basic HTML elements are used to create a friendly design. Live-code PHP, CSS, and JS.
Advanced Functionality - The elements of the builder are adaptable. Repeaters and loops are used to create dynamic data.
Divi
Divi builder is a basic but effective tool. It is easier to use from a UX perspective, aside from other page builders. Since its unique CSS control features are also suited for developers, they also are intuitive and good for beginners.
This page builder has more premade layout designs. Also, it has full-website packs for individuals seeking quick and easy website construction. It also has a visual drag-and-drop interface that allows users to add or delete components while seeing the results right away.
WPBakery
WP Bakery page builder is a drag-and-drop WordPress plugin that is as capable as the competition. It stands out from the competition since it has two editing modes: front-end and back-end. This visual composer allows page layouts.
Key Features:
Built-in skin builder
Responsive and mobile-ready design
API extensibility
Thrive Themes
Good business tools should be simple to use and should never take up too much of your precious time and energy. Thrive Themes is a WP page builder that mixes up the competition.
It is also the most used visual page builder for WordPress. It is designed from the bottom up for business websites that focus on conversions.
is the best WordPress page builder for you?
The tough part is deciding which WordPress site builder is right for you. Yet, the list mentioned above can be your guide.
It is simple to create a beautiful website with the best WP page builder plugin. Ensure to weigh in on what gives you a game-changer WP page builder since we all know they also have various drawbacks and risks. And bear in mind that you also want your website to be optimized and perform smoothly, especially in creating landing pages.
If you have the right tool, you can achieve what matters most to you. It is best to note and be aware that changing page builders do need a lot of work. So choose the best of all the rest.
Connect with Justin Meadows:
Website: https://tunedwp.com/
Email: [email protected]
Connect with Gert Mellak:
Email: [email protected]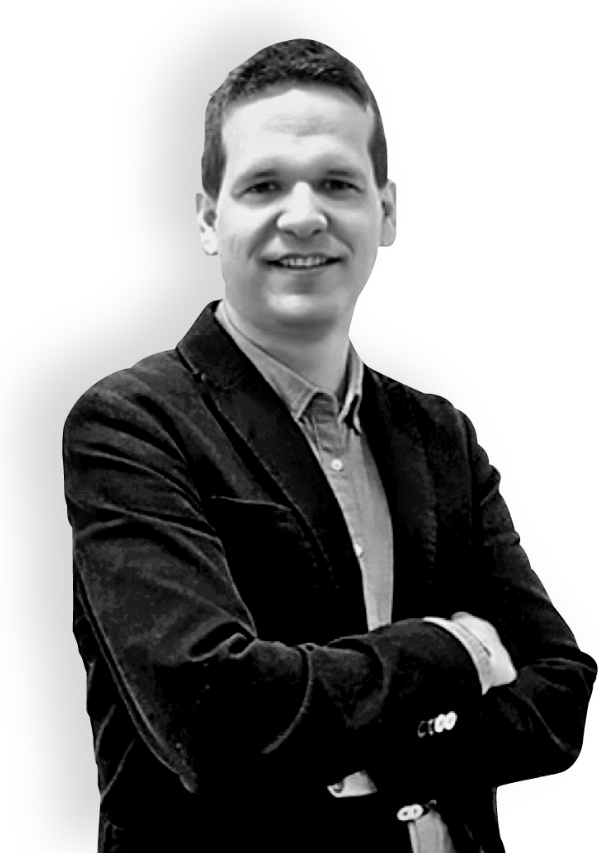 Loved This Episode?
Please consider leaving me a review with Apple, Google, or Spotify! It'll help folks discover this show and hopefully we can change more lives!
RATE AND REVIEW