CLICK TO SUBSCRIBE
A content hub is like a centralized destination for all your ideas, information that you have researched in advance, high-quality content that you can structure or organize to topics and subtopics, and contains words and phrases that will rank according to Google's metrics. There are definitely significant SEO benefits to creating a content hub such as lead generation, along with increased authority, a stronger brand that will drive traffic and conversion to your page.
Podcast Highlights:
00:00 Prologue
00:57 Introduction of the topic
01:16 What is the common interpretation of a content hub?
02:31 From an SEO perspective, what is a content hub and how does Google evaluate it in order to rank?
05:27 Gert Mellak's recommendation to update the content hub as frequently as possible to stay current with what is happening in your industry.
06:00 The advantages of having a content hub for lead generation and link building?
07:02 SEO tools that SEOLeverage™️.com use.
08:45 End
Resources:
SEO Tools:
Ahrefs - https://ahrefs.com/
SemRush - https://www.semrush.com/
What Is a Content Hub?
Great content may help your company stand out, get more traffic, and increase sales.
Do you know that having a lot of content is useless if it isn't attracting visitors to your website? So, how can you prepare the best content and place it in front of your desired target audience?
The easiest way to do so is to arrange your content by creating a content hub. It may not appear unique, but it will be designed to take advantage of site structure to increase traffic, links, and authority.
The content hub explained
Every day, millions of blog articles are being published. Well, that's a lot of competition.
So how would you stand out from your competitors? In fact, competition for attention is specific in Google and the thoughts of your viewers.
A content hub has a wider range of capabilities than a blog. Usually, a page with categories and has links to specific articles. Its goal is to assist your visitors in learning more about a topic in the content style they prefer.
From an SEO perspective, what's a content hub?
A content hub is a very good asset.
Why?
According to Gert Mellak, it is an interconnected collection of content on the same topic. Everyone invested in SEO knows how essential it is to structure content on-site. So, both search engines and users understand how the details relate to one another.
And this is why a content hub comes into the game!
Even better, it may be an SEO perspective that increases your brand awareness and generates traffic and conversions. Reliability and relevant results are important to search engines like Google. It's a well-thought-out structure that satisfies your audience throughout the customer experience.
The benefits of creating a content hub
Is it truly worth it to put in the time and effort to create a content hub?
It is effective—but only when done properly. So, beef off from the benefits to tell you if it's worth trying than regretting your decision on not doing it.
Improve website traffic
With the right content strategy, you can transform your work into a success of steady traffic. You need to pay attention to a topic that your readers will appreciate. And it could be a way to boost your chances of increasing traffic for relevant keywords.
You can get more website traffic from search engines if you have a well-organized content hub. This is due to some factors, such as:
Because of its hierarchical structure, a well-organized content hub makes it easy for Google to grasp your site's goal. As such, the topical themes you cover.
A content hub solves problems by providing a curated collection of information. It's a result of your business connecting to a specific topic your brand is attempting to attract.
Furthermore, as you rise in the SERPs, you will see an increase in organic search to your content hub.
Increase authority
One good reason to develop a content hub is to show your knowledge of a subject. Creating a content hub can help you boost topical authority and increase rankings. Another advantage of functioning as an authority is increased SEO success.
As the authority of the parent page grows, it is passed down to the subtopic pages. Subtopic pages move their page authority up to the linked parent pages as they begin to rank.
Using also appropriate internal links to connect your hub page and subpages creates semantic linkages. As such, backlinks boost a page's "link authority," passed on to other pages in the hub via internal links.
More engagement
Let's imagine you market your content on media platforms or through your email list. When people arrive at your content hub, they can immediately see a list of posts that may be of interest to them.
Because several relevant pages are linked together, content hubs boost the users by absorbing many content pages. This is not only good for the user experience. But it may also send Google positive engagement signals and thought leadership.
Furthermore, content hubs make it simpler to rank for high-volume and competitive keywords. There are many content hub examples. Some SEOs believe that this will improve ranks.
Improve lead generation
Content hubs are terrific digital assets and a way to market at the top of the funnel. Besides, one of the key motivations for creating a content hub is to draw in new consumers.
As one of the content hub examples, if your readers find your content relevant and useful, they'll be willing to sign up for a trial or call-to-action. A content hub can assist you in developing content marketing efforts that include many touchpoints.
Marketing expertise
Your content hub will provide precise analytics reports to your firm. Google Analytics will guide you through the monitoring and reporting process. Google Analytics is a free web analytics tool that can be used to examine the traffic on your website.
The data you collect will help your content creation team figure out what works and what doesn't. You'll be a more effective publisher if you have a better understanding of what users value.
How to build an effective content hub
You're undoubtedly sitting on a significant pile of content if you've been making a content marketing effort for a long time. If you're stuck in this situation, these ways to create effective content for the hub could come in handy. Simply put, you must organize everything so that it is easy to digest.
Start with a publishing plan
Begin by generating ideas for the many topics that will be covered in the hub. Choose the topic that you want to focus on and do some research on content ideas. That is essential to you and your readers.
So what topic should you focus on?
Topic with informational intent
First, search for an article topic with informational intent. Choosing a subject with a search intent would be best because you're developing a content hub.
Consider the questions your content can answer. Aside from that, the issues your company solves and the terms your audience uses to find you. Make a list of the questions, answers, and keywords you've come up with. They should be linked in some way.
Topic with potential for search traffic
Second, is there any potential for organic search?
Creating a content hub requires a significant amount of time and effort. You should also ensure that the topic has the potential to generate a volume of organic traffic. The goal is to develop a structure that allows each page to be found with a few clicks.
Sort relevant subtopics into categories
The idea is to select subtopics that are closely related to the main topic. Subpages that are useful provide further information on a connected subject. It's rarely worthwhile to write on subtopics that no one is interested in.
If your hub page will be in a list style, the simplest way to find subtopics is to take the concepts from an existing list. It would help if you focused on the search volume for each subtopic as you conduct your study.
Aside from that, consider the problems you wish to solve with your content. And also, count on the needs of your audience.
Conduct keyword research to determine the ideal keywords for which you wish to rank. Also, you can get ideas of sub-topics once you have your keyword list.
Build and design for better user experience
When it comes to a content hub site, as before stated, user experience is also essential. Start with the main page and work your way down to the other bits of content. It may be beneficial to use mind mapping tools to picture how all pages will be connected.
To truly benefit your site visitors, your hub must be built and structured. It should be simple to go through, browse, and discover exactly what they're searching for in a few clicks. Consider the topic you'd like to include in your curated content.
Integrate internal links
Make sure that each content includes appropriate links to other content. Subpages should connect back to the content hub, and it should link back to the subpages.
Beyond that, search for further internal links to make, especially to relevant subtopics. Custom designs are used by many of the hubs you'll come across to do this. To make it a reliable source, make sure that every link is genuinely relevant.
Fill up the gaps in your content
Finally, it's worth remembering that you need to be adaptable. Make strategic connections.
Your work isn't done once you've created your content hub. Share, promote and get traffic.
Check the following connections you have.
Using your own social media presence to promote
Take advantage of your business partners and collaborate with influencers
Marketing via email
Organizing remarketing or paid media campaigns
One page may not be enough to give satisfaction to visitors who have come to learn about a topic. It's not a static hub, so you can test any assumptions or ideas you have until you find out what works best for your target audience.
Check results and improve the performance
The final phase in the procedure is to check your results and then improve the hub's performance. Your main goal is to drive organic traffic to the hub page by funneling visitors from the spoke pages. This is allowing it to rank for a competitive keyword.
Spokes are content items that expand on a topic mentioned in the hub piece. Give them more, and you'll have a better chance of being remembered when the subject comes up.
Why should you update your content?
According to Gert Mellak, the podcast host, an article must be updated once or twice a year. Overlook your existing content and see where you should fill up the gaps. Make it a vital phase in the process, and devote the time and resources it requires.
There are many contents published every day, so that Google will check each content. As such, fresh content equals increased organic search traffic, links, and social shares. Content that is out of date is not rankable.
Republishing and updating your content provides you a second chance to help people find it. Even if your article generates a lot of traffic, you should ensure it's all up to date.
You can also connect and link to other resources on your site to update previous content. It's an excellent opportunity to connect to pages that didn't exist.
Essential tools to use
How can you get your content made out there and reach out to your customers in the virtual world? What are tools you can use?
Here are what you would include in the greatest starter-content hubs to use and adjust to meet your needs.
Ahrefs
Ahrefs is a link-building, keyword research, competition analysis, and site auditing software suite. In a nutshell, Ahrefs is a well-known content marketing platform that improves your rankings.
If you'd want to have a deep dive into your content or page, this tool will likely assist you through. Many individuals use Ahrefs to find content that has performed well on a specific topic.
Its bread and butter feature is backlink analysis. And there's enough you can do here! It's analyzing a competitor's backlinks to knowing spammy that go to your website. It's an advantage for making content hubs as well.
SEMrush
It's one of the most known and commonly used tools for SEO. SEMrush is a software program that assists small and medium businesses. It is through digital marketing techniques such as SEO efforts.
This digital marketing platform allows you to manage SEO, pay-per-click (PPC), social media, and content marketing ROI all in one place. For sure, you can take advantage of this tool for your content hubs making.
The tool will also assist you in identifying important keywords for your campaign. You'll figure out what your competitors are using and how well they rank in Google.
Content Management System (CMS)
Using a CMS platform, you can easily create, publish, optimize, and maintain web pages. It is a software application that allows users to create and maintain websites without knowing how to code.
A content management system (CMS) allows you to generate, revise, and publish information using an interface. One of the examples and popular CMS is WordPress.
Organize content is enough
Content hubs may improve your brand's image and gain the benefits mentioned above. Besides, understanding your audience is the first step toward achieving fantastic benefits.
Are you prepared to move forward? Keep yourself focused and well-organized. You can start and do it!
Connect with Gert Mellak:
Email: [email protected]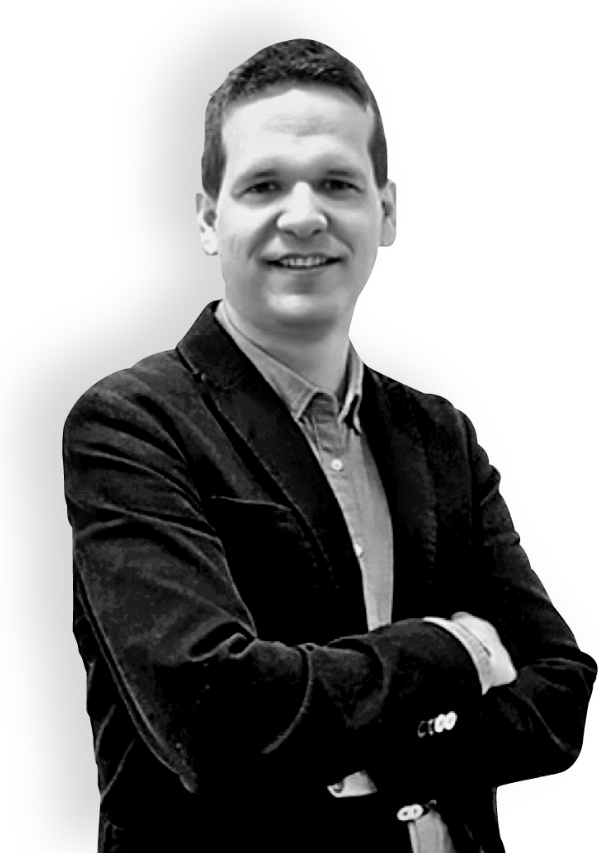 Loved This Episode?
Please consider leaving me a review with Apple, Google, or Spotify! It'll help folks discover this show and hopefully we can change more lives!
RATE AND REVIEW