CLICK TO SUBSCRIBE
Most say that using email marketing is a hard strategy, but if you know how to use it the right way, it is really fun and easy. It's a way where you can connect with people, to put a personal touch in your branding and for people to relate with campaigns that are not really the core of your business.
Gert has a very interesting conversation with travel blogger turned email strategist, Liz Wilcox and was able to weigh in on the theme of this podcast episode, "People buy when they're ready, not when they're selling." After listening to this one, perhaps you'll now consider email marketing to be your favorite marketing strategy.
Podcast Highlights:
00:01 Prologue
01:05 Introduction and welcoming of guest, Liz Wilcox
02:04 Background of Liz Wilcox and how she ended up being an email strategist.
04:58 What prompted Lisa Wilcox to write the book, "Tales from the Black Tank: A Collection of Hilariously Crappy RV Stories" and how it made $7,000 in the first 90 days?
06:16 How can you start building an email list and optimize your opt-ins?
11:25 What are some ways that you can make email marketing fun and easy? (...What is an email staircase?)
14:45 How do you turn someone to be a follower or a 'friend', someone who may have the same interest as yours?
19:08 What makes storytelling such an effective strategy for connecting people to you, and what should your storytelling framework consist of?
23:25 Is segmentation of content necessary so that it is consumed not by your entire email list but only ideal clients?
29:40 Why do big corporations run campaigns that have a personal touch, one that's leading to the brand's personality, visions and values?
33:29 Recap of the discussion from Gert
36:38 What are the two important mindsets that can serve as a guide when sending out emails?
37:19 Ending CTA and End
Resources:
Past episode of Gert Mellak with John Ainsworth -
Email Marketing with Liz Wilcox
Some say that email marketing only works for experts. Others believe that it's a difficult approach to implement.
While everyone thinks of it this way, email marketing is really a great start to jump on promoting your products and services. Whether you're a pro or a beginner, you can successfully communicate with clients and achieve your business goals.
So, how would you get it out the door and start implementing this strategy?
Gert has invited the fresh princess of email marketing, Liz Wilcox, to share how it can be done. An email strategist who believes in this marketing strategy's magic and sees how it works in her own business.
Let's begin.
Getting to know Liz Wilcox: How did she end up being an email strategist
Does an email strategy start with always sending emails? Those email lists are in need to implement successfully?
People start out kind of the opposite, Liz agreed. Some work for other people, others work under an agency or being a freelancer, and like to cut their chops. And most of them learn email marketing, she added.
But Liz believes that working backward is a starting point. She started a blog, started listening to different experts opting in, and so on. Liz has seen John and Gert's episode on building funnels with ads and realized that email was always at the bottom of the funnel.
"Email is Lucrative. Whatever your ideas, whatever you're struggling to sell, whatever is not converting, it can and will sell with the right strategy."
She started building the email list up, and the next thing is selling people something right. Even without knowing anything about marketing, she believes that email is lucrative. Whatever your ideas, whatever you're struggling to sell, whatever is not converting, it can and will sell with the right strategy.
So, that's where as a travel blogger, she turns out to be an email strategist. A successful one, indeed.
How to start building an email list and optimizing opt-ins?
According to Liz, you just need more visibility to build a list. It's like going on a podcast, going on networking, or spreading it on social media platforms. Whatever your opt-in is, like freebies or discounts, you just need to make it visible in more places, whether that is actual or running ads.
Moreover, not optimizing your website opt-ins is one of the biggest mistakes of every person. With Liz's advice, you can simply optimize where you're already. Go to your homepage, then ask people to opt-in. She added that it should be at least three to five times for a good example.
The next thing is to remember that your about page should tell a story about your ideal clients or customers. In addition to that, the story should also lead to them needing whatever your opt-in is, your freebies. A freebie like a welcome sequence and some other swipe files is ideal, then optimize.
Gert has seen this as a helpful strategy that will work in his business. After this episode, you can check your site if you have a lot of references. Also, if you want to do more opt-ins, then you start putting 3 or more calls to action through your long article. Then, the magic will happen.
Ways to make email marketing fun and easy
Not every email marketer starts with deep knowledge of the strategy. Some started as copywriters working with well-established businesses.
On the other hand, most people didn't get into business to tell stories. But instead of going into business to serve the people, provide them with what they need.
So, what should you do in general?
The Email Staircase Approach
So, after trying hard to build a relationship with clients, opening up communications, and so on, Liz found an approach to start email marketing. It's called the email staircase approach.
You need followers at first. Somebody should find you on social media platforms and see an ad of yours. Then, you get them on your list, turn them into a friend, and lastly, a customer.
So, how to build trust with followers or friends?
Liz cited 3 simple things you need to do.
Invest your time
You have to invest your time in them. Like Gert doing a podcast, he's investing time to learn about his guest, topic, and so on. Investing time means being interested in the person you talked with.
Share in a relatable way
Like Liz did in this whole episode, she mentioned a few things relatable to her purpose or topic. Think of how you and your follower can relate to the topic in order to keep the communication in.
Stay top of mind
This doesn't mean emailing every single day or every week. It's setting up expectations and meeting them every single time. And it's essential since it builds trust in people buying from you.
What makes storytelling an effective strategy for connecting people to you?
According to Gert, everybody needs to do storytelling. Because otherwise, you are forgotten, and nobody cares about what and remembers what you're saying.
Likewise, Liz agreed that stories really connect. Though everyone is a natural storyteller, some are just not good at it. If you've got a really good story, you want to share it.
So, she advises thinking of it more as giving a personal update. As you consistently write your emails, provide personal updates instead of trying to tell a story. In this way, you can make the pressure of having to make it so interesting.
And of course, you can segue. If you can make your emails familiar but not predictable, then that's when people are going to open. They become more excited. It's like sending a good story today, then next week a quick update on the topic next is sharing out files, and so on.
So, as long as you're familiar, you're still like yourself and your brand. Just don't make it so predictable that people think they know what's inside, so they ignore it.
Is content segmentation necessary so that it is consumed not by your entire email list but only ideal clients?
If you have one of those businesses where you have different ideal clients, then go ahead and do it. For Liz, it depends, and she thinks that it's not necessary.
A piece of advice: if you're building a business, you want to create a business where you belong. It's not just where your ideal customer belongs.
People become interested in the whole scope of things. So, build your email list that leads with personality, vision, and values.
Is it more about you than actually the business or the overall brand?
Proper segmentation is important, especially in emails. When you do it properly, build that list of friends, it can turn into one-to-one. So if you do that, people will just be interested in your business and growing in general.
But you can also add at the bottom of your email if you've never done the segmenting. It's like saying, "Hey, at the bottom, if you don't want to hear about this, click here." And then, you can set it up, so it tags people.
It also relates to Gert's team, which is the SEOLeverage™️, wherein it starts as a small group then turns out into a successful business. He realizes how proper segmentation can polish and turn the table.
Why do big corporations run campaigns with a personal touch leading to the brand's personality, visions, and values?
There's a reason nowadays like the market just demands a few big companies like Coca Cola and Nike. Although everyone knew that they were the biggest companies in the world, they are still trying to give their advertising a personal touch.
It's more of how they understand the whole process, the framework itself. They know that they need to be leading with that personality, those visions, and those values.
"People don't buy when you're selling; they buy when they're ready."
With so much competition, you need to stay at the top of the game. As Liz mentioned, people don't buy when you're selling; they buy when they're ready.
So when you lead with that, build a business that you belong in as well. Not only are you attracting the right kind of folks to you, but you like them in return. Like when you sprinkle them into your newsletters.
It's a long game ahead. That's why you need to build trust over time and keep communicating with them.
The two important mindsets when sending out emails
Liz got the standpoint to be successful in his email marketing journey.
So, here are the two questions that serve as her guide:
What would this look like if it was just easy?
What would it look like if it was fun?
And that's how you can get going with email and get it out the door.
Take note that it doesn't have to be perfect at first. You can experiment and get better from time to time. Make it a fun and easy process.
Learn more strategies from Expert
Email marketing is what you need to boost what you have right now. In a nutshell, from basic framework down to different tips, Liz really proved how this strategy would work. You just need to commit trust, as well as patience.
If you think this is helpful, you can send us comments or feedback. And if you need help with your SEO, head over to seoleverage.com. So, keep in touch with us!
Connect with Liz Wilcox:
Website: https://lizwilcox.com/
Connect with Gert Mellak:
Email: [email protected]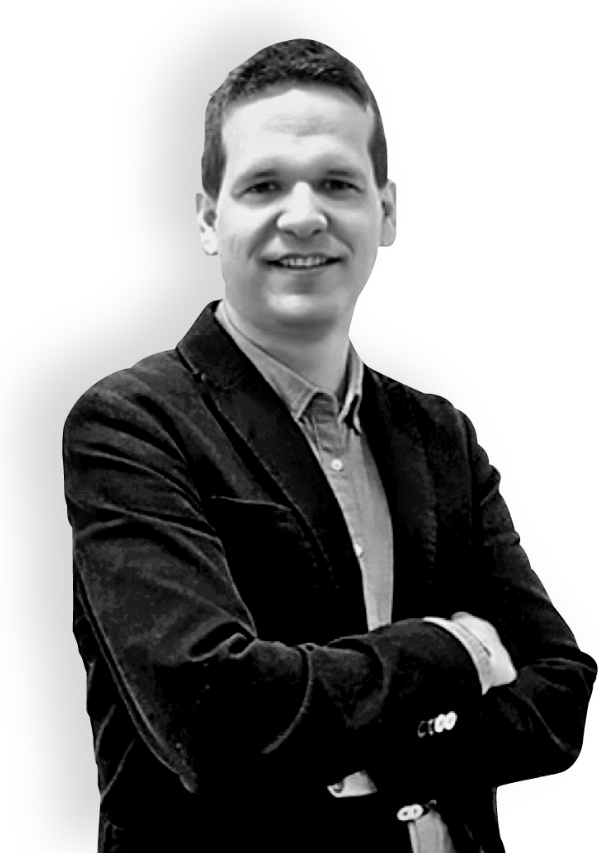 Loved This Episode?
Please consider leaving me a review with Apple, Google, or Spotify! It'll help folks discover this show and hopefully we can change more lives!
RATE AND REVIEW