CLICK TO SUBSCRIBE
A consultant, in general, is an expert on a particular field, and an SEO consultant is no different. They have expertise based on years of experience and proven methodologies working on SEO strategies for clients. It is imperative that you as a business owner and the SEO consultant you hire have mutual trust in one another. As a show of trust, you will have to implement their advice, otherwise don't hire one at all.
Podcast Highlights:
00:01 Prologue
01:08 What is the job of an SEO consultant?
01:48 Why do client's need to trust the consultants enough to implement their advice?
02:24 What can consultants do to get that trust from clients?
04:18 In what ways should a content be presented to people and what part of the site structure or social media platform should that piece of content be placed?
06:29 How can a 'Call to Action' lead to conversion?
07:38 Ending CTA and End
Resources:
Download the free book - The ERICA Framework
SEO for Consultants
A consultant, in general, is an expert on a particular field, and an SEO consultant is no different. As an SEO consultant, it's your job to help clients understand how best to improve their ranking and visibility on search engines. To be successful, you have to be knowledgeable about the latest trends and updates in the world of SEO.
Here's a real-time experience as a consultant in SEOLeverage™️'s podcast episode. Gert Mellak will share with you the lowdown on everything you need to know as an SEO consultant.
What is the job of an SEO consultant?
Gert has been doing consulting for quite a few years. Not only SEO consulting but also digital marketing and lead generation consulting. Besides that, he gets quite some success on SEO for consultants.
So what does a consultant really do in SEO, and how to take advantage of the SEO services?
According to Gert, consulting is someone advising a company to get closer to the goals they have. So an SEO consultant is the one who advises on what to do to get your SEO closer to their SEO goals. In addition to that, help your business get closer to better SEO strategies.
"SEO consultants or consultants, in general, are advisors."
Moreover, this consultant role usually is an external role that is hired for this part of the day to day business. This is while improving the current situation of this business. SEO consultants or consultants, in general, are advisors. And what this means is that someone needs to trust and implement the advice in order to get the results.
Why do clients need to trust the consultants enough to implement their advice?
When working with clients, it's vital to give them visibility into what you're doing for them to help them succeed. Not only will visibility benefit your customer, but it will also benefit your consulting firm.
Gert founded an approach called Erica framework, wherein you can download it for free. They essentially follow a proven methodology for every single project they work on. But it depends on the corresponding strategy and making sure that these suggestions get executed.
For them to get executed, Gert and his SEO team need their clients as consultants to trust them. Hiring the team in the first place because they trust them is vital.
In addition to that, they need to trust SEOLeverage™️ enough to implement the advice then. Because they know and understand and come to learn that the advice comes from the point of position of experience, and it's beneficial.
What can consultants do to get that trust from clients?
How can you build up as a consultant this experience and this trust necessary from your client base to have them believe you, trust you, hire you in the first place?
"In order to become an authority is to be an author, to create content."
Gert added that one thing you can do to become an authority is to be an author and create content. As Gert said, create content that people find when they have an issue, and you're the one solving their problems.
For example, in SEOLeverage™️, much content around Shopify is in there. They help a lot of Shopify sites with their day to day issues. Clients trust the SEO agency, so they come to them and find answers to their Shopify related problems.
Though he's been doing this in different niches as well, from fitness marketing to lead generation, the method is still getting results. Furthermore, it's essential that people can find this solution when they search for it. Not only share this advice then on social media, although a good channel to build up this trust.
If someone is searching for how to position a Shopify SEO site or Shopify site with SEO, he will find his brand Seoleverage.com. Also, the corresponding services they offer. For SEO consultants, or to make SEO work for consultants, it's vital actually to solve problems.
In what ways should content be presented to people?
Nowadays, you can literally see a lot of websites where people just share whatever content they want to share based on their experience. But they're not really solving problems. Gert says they're not answering any questions people have and type into Google.
So first of all, if you're a consultant and you want to bring people in and have people get to know you, you want to answer their questions. So every content you write for your blog should serve a particular need. And as a result, the more people who come to your website and feel that you are helping them fulfill their needs or solve their problems, the more people will trust you over time.
Trust is essential. You'll definitely stay on top of the search engine rankings with it.
"Consistency matters in maintaining website content."
Making sure that your content solves problems is actually going to speed up the process. Although you know that it's not going to happen overnight, it's going to be something you have to work on consistently.
How to implement content in your site
Gert added another thing you want to pay attention to is the site structure. Not only because you create an article every single week, or five articles a week or two per day, Google is going to rank you any higher. Google algorithm is always changing.
You don't want to just add random and nonsense articles to your site. But, you have to make sure that your articles go together on an overall site structure you're building. It's better to try to have an overall umbrella SEO strategy where you just then go deeper into the different sections of the topics in your content.
Do you have a podcast? Another example is the content in podcasts. It's also one of those sections to add content specifically for your audio audience. So start taking advantage of it!
Get more conversions with Call to Action
If you're part of the SEO consulting services, one you don't want to forget is the calls to action. With SEOLeverage™️'s YouTube channel, you're going to find tips and tricks on how to extract conversions and get people to actually take action on your site.
Moreover, ensure that you have a mailing list. Ideally, you want to make sure that people can opt-in for something, get an ebook or pdf in addition for free. In reverse, you can then get their email address and stay in touch and provide extra value.
You know if your CTA is working if people find you when they have a problem. Besides that, they're getting their solution for the problem with your help. Also, people opt-in to learn more about you.
Need help from an SEO consultant?
So, there you have it!
We've covered some basics of search engine optimization for consultants. If you want to chat on how to attract SEO traffic that converts into clients for your business, send Gert an email to [email protected]. We love working with you and are always happy to share our expertise!
Connect with Gert Mellak:
Email: [email protected]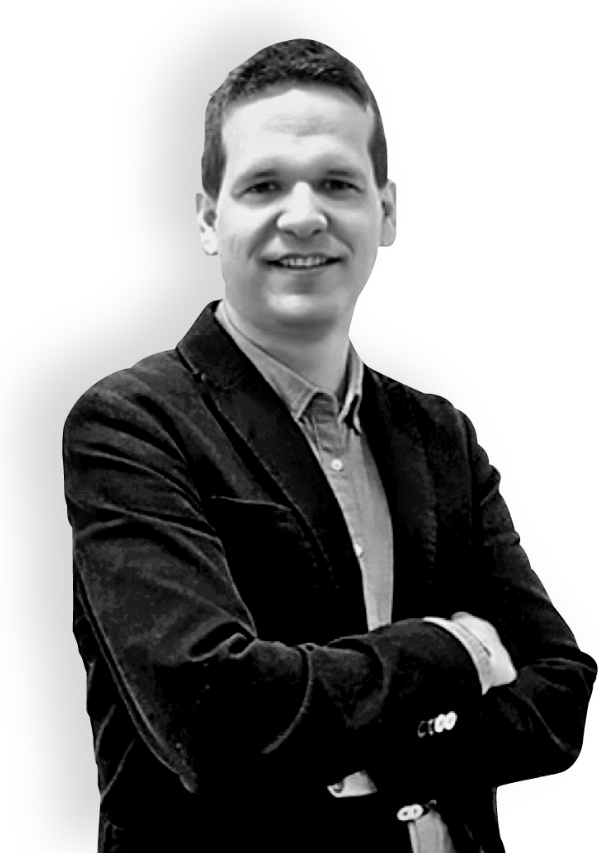 Loved This Episode?
Please consider leaving me a review with Apple, Google, or Spotify! It'll help folks discover this show and hopefully we can change more lives!
RATE AND REVIEW