CLICK TO SUBSCRIBE
Long articles, although providing so many values, will not be beneficial if they remain unsearched for. They become stagnant and don't do absolutely anything for the website's traffic. In this short episode, Gert will provide useful advice on how to turn these long articles to mini articles that will shine and be visible to respective search queries.
Podcast Highlights:
00:01 Prologue
01:10 What is the Pareto Principle and what is its correlation to the traffic coming to your website?
02:27 Why can't long form articles help your site grow? (...What needs to be done about it?)
03:44 A bonus tip regarding creating links.
04:08 Call to action to help scale traffic to your site
04:30 End
Resources:
Download the free book - The ERICA Framework
Scale Traffic from Long Articles
If you're like most website owners, you may think that the longer an article is, the more traffic it will generate. However, this isn't always the case.
What if you don't have the time (or energy) to write a long piece? In fact, if your article is too long, it may turn readers off and cause them to leave your site without reading the entire article. So how do you find the right balance?
In this podcast episode of SEOLeverage™️, Gert Mellak will show you ways in scaling traffic from long articles without doing all the extra work. By using some simple tips, you can get more out of your content and improve your website's ranking in the process. So read on to learn more!
The 80/20 Rule of Content Writing
Whenever Gert audits a website or a few websites every week, he finds one thing that many of these have in common. It's the 80-20 rule. The Pareto principle says 80% of your traffic is going to come from 20% of the pages.
It's definitely true!
When Gert and his team check out those pages in detail, they often identify some long-form content that seems to be ranking for literally 1000s of keywords at times. But those articles very often are stagnant. And many of those 1000s of keywords don't really rank on page one, so they don't do absolutely anything for their website's traffic.
Following the 80/20 rule will improve the effectiveness of your content and will pay off in the long run. Furthermore, it isn't quite as difficult as you may think. You can seek help from an expert to know more about ranking in search engines.
What is the correlation to the traffic coming to your website?
When it comes to website optimization, keep in mind that only 20% of your website pages will generate 80% of total traffic flow. This 20% of pages are your landing pages, which are highly targeted and crucial to the buying process.
Landing pages act as a catalyst for users to take action. As a result, you should concentrate on improving critical areas of your landing pages, including user experience and on-page SEO.
In addition to that, set business objectives to rank in a search engine. Locate the 20% of the most successful portions of your business or what your firm is strong at. And minimize your spending on complex systems that take up a lot of your time and resources and result in less profit.
Lastly, 80% of your traffic comes from 20% of your niche keywords. Give your research a second wind if you haven't done it yet or if you haven't done it in a long time.
Why can't long-form articles help your site grow?
You're constantly under pressure to come up with new content ideas. The idea is that if you're not continually creating, even if it's just one post each week, you'll fall behind. Your blog post won't attract more readers and won't be able to get content ranked for your keywords.
Some types of long-form content are only relevant for a few hours, others for a few days, and others for decades. According to the expert, these long-form articles often can't even grow any further. Not because of how it's formatted, but because users will not easily find answers to what they're looking for.
Let's have a look at what you can do to scale your network traffic.
Keyword Research
What best to do is to analyze which keywords are ranking on page one, not necessarily on page two. But those that are ranking on page three to page five of Google.
What does it mean?
If Google search ranks your site between pages three and five approximately, it means that your site is still one of the best pages. Besides that, your article is still one of the best pages Google can find on the internet for the respective search query. It's one of the 50 best out of probably hundreds of 1000s, or even millions of search results they could be shown. So your article isn't bad at all.
However, your article might just not be what clients are looking for, what users are looking for. And very often, the reason is that users are looking for an article that just deals with the search topic they are looking for. And not an article that has a little bit of a subsection that possibly touches upon these articles this term.
So very often, when you pick a term from pages 3-4-5 of Google and create an entirely new article that's SEO optimized out of it, you will get those rankings and organic traffic. You must understand what topics your target audience is interested in and how they need to consume information on those topics.
Bonus Tip: Build Internal Linking
Here's the last tip from the expert:
Make sure that your long-form article links internally to the new article you created. Internal linking is a valuable strategy that everyone should use.
In that way, it tells Google, "Look, there is a specific article on this topic. You're already ranking this long-form one. So check it out." And probably in four out of five cases, at least Google is going to switch and give this new shiny article a very quick page one ranking.
In a nutshell, internal linking is a powerful SEO approach and maximize search traffic flows. Count on content marketing!
Though it's quite complicated in theory and best practices, no one can deny that it is significant. Regardless of how complicated or fundamental, you believe it is a good starting point.
Step up and scale traffic to your site today!
But don't stop here – there are a few more things you can do to make sure your content reaches its potential.
It's time to scale traffic. Long articles are the key. Share it on social media platforms or add it to relevant communities and forums. You can also submit it to be included in other websites' articles. Most importantly, keep writing great content that provides value for your readers.
Let us know in the comments or by email at info@SEOLeverage™️.com. If there are any other things you would like to know from Gert, he's happy to touch upon those on the podcast as well.
Thanks for sticking all the way to the end – now go out and dominate your competition!
Connect with Gert Mellak:
Email: [email protected]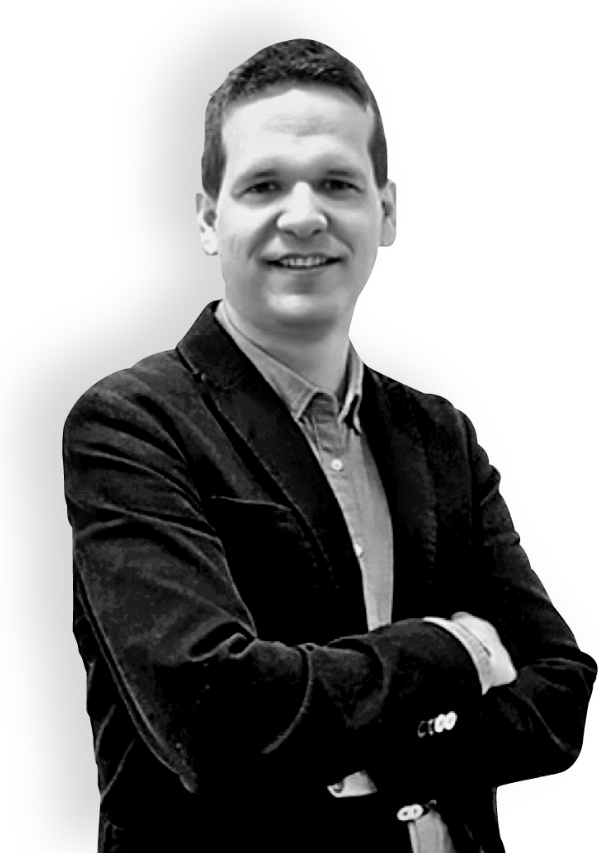 Loved This Episode?
Please consider leaving me a review with Apple, Google, or Spotify! It'll help folks discover this show and hopefully we can change more lives!
RATE AND REVIEW