CLICK TO SUBSCRIBE
The length of an article depends largely on what will make Google users happy. Imagine if the search or the query is just for the conversion of centimeters to inches or perhaps, asking for the actual height of Eiffel Tower, people don't need a full article on that information. Those are transactional queries. In contrast, if the search is more in-depth, like a product review or comparing you with competitors, or getting advice with regards to the pandemic, your article should be relevant and satisfying to a Google user.
Podcast Highlights:
00:00 Prologue
00:26 Introduction of the episode topic
01:05 Is article length an important consideration when looking to rank in Google Search?
01:38 What are the factors to consider when creating an article?
04:38 What is the best way to check on the optimal word count for SEO?
05:41 End
The Ideal SEO Article Length
As an SEO consulting agency, we always get one common question: "What is the ideal article length for a blog post?" The answer to that question isn't as straightforward as you would think.
In such a case, the key is to balance between attracting readers and encouraging them to stay on your site. Factors such as your topic and the stage in the SEO process can affect how long your article should be.
We'll explore some of these factors in this post and understand what blog post length may work for you.
In Terms of SEO, What Is the Ideal Blog Post Length?
When it comes to SEO, how significant is article length? And for a blog post for it to rank high and operate well and make the user happy?
Anybody who engages with content on the site and advertising wonders, searches, and debates: What is the average word count for SEO? How many words are required to rank in Google?
As has been mentioned above, the answer isn't as basic as a few words.
It can be not reassuring for anyone who has put in the effort to develop high-quality, to see a shorter blog length continue to rise to the top. Yet, while longer articles score higher in search engine results, Google's algorithm doesn't use word count as a main ranking factor.
In order to win the game, the length itself is not a ranking factor but the overall user experience. So does; there's no optimal blog post length for search engine optimization.
Long-Form Content vs Short-Form Content
It's understandable that issues over content-length would spark a heated debate among writers. The word length for short or long-form blog posts isn't agreed upon. However, some of the creators go on around 1,000 words.
What's the deal with that?
Before we go any further, let's analyze why long and short average word count does not always imply better.
Is that short content, however, enough to answer the user's question or query? We've all wasted time scrolling through a search engine results page only to see a top-ranking page with few words or no helpful information. Worse still, some of us have sat down to read long-form content only to discover the wording to be repetitive, plain, or downright dull.
Since the statistics suggest that Google prefers longer ones, why not go all out and compose an article that blows away the competition? Even the best blog post will be useless if no one can discover it.
How To Determine the Appropriate Length of a Blog Post
Let's take a moment to know the process so we can establish the ideal length before you start typing.
Competitive research
To discover the right word count for each blog post, you need to do some research.
Content is not a stand-alone component in dominating the search results. So, you must keep an eye on your competition and familiarize yourself with their works. Keep in mind to take the average word count from your competitor.
What are the top 10 topics that your competitors are discussing and strategies they have?
Check the topics discussed and the sequence in which they were concerned. And the significance of the issues covered in relation to the user's search query. Compare which competes and apply the needed approach to finding the right blog post length.
Choose the keywords you wish to rank for
Keywords have a "difficult metric." So, the higher the difficulty, the more difficult it is to rank for that phrase. So, do a Google search on related phrases to check those you want to organize and rank for.
The phrases that rank for in the competitor's posts and where they are used in the blog post are known as target keywords.
Use a search engine to find the terms. Or use a tool to look for what is best to rank. Estimate how many words are necessary for that target phrase.
Use an SEO Analysis tool
One of the most effective approaches to do so is to do a content gap analysis or SEO analysis.
Most SEO tools provide insights into your success and endless potential for growth. This is from checking the competitive number of words to refining your site's on-page SEO performance.
Explore your search console data in-depth. Find out which long-tail ones bring in the most visitors and check if it fits the right blog length. Use your data to refresh your content and claim new rankings in the blink of an eye.
Consult an SEO Agency
Why consult an agency or specialist to know the average blog post length for your site?
You should be aware of what are the advantages of connecting with an agency than doing it yourself. An SEO agency has the tools and process to achieve your goal. That is, most agencies could possibly lead your site on the search results page.
If you've already an agency, you need to consult and ask for the right words, and they will sort the SEO process for you. If you haven't, then it's not too late for you to look for one.
Factors To Consider in Ranking Your Content in Search Engines
Obviously, search engines will not be combing over every new homepage. Then, manually promoting the most beneficial to the top. They use an algorithm to determine good SEO content, which people have been attempting to break for years.
It does not also matter if it has a perfect blog post length. But, your content must match these three criteria in order to get noticed.
Relevancy or what kind of intent lies behind it.
Trust
Consistency
Relevancy
The way individuals look for and discover information has completely changed. It's one of the factors why search engines will rank, regardless of their blog length.
It has significance for digital marketing. Companies strive to optimize their websites for keywords that relate to their business. And if they are good, they are relevant to the search engine user's search.
It's not about the average blog post length itself but about how in-depth the article is. It should be related to what the search query needs.
Factors to generate relevant content
There are many considerations to take when determining relevance. But the two most significant factors to consider are:
Your business, brand, or service.
Your target audience
First, put truthfulness to your brand's identity and aim. For businesses that are at this level of strategy, identifying the goals that all go hand in hand will help.
Would you like to increase organic traffic on your site? Or just create an article to help users look for what they want. For this, identify your wants and then develop a content marketing plan to achieve them.
The next one is identifying who you want to reach out to. Know your audience, and it needs to be eligible for search and covers what your audience is searching for. If the information is not in line with what the customer is looking for, Google will not rank your content.
Everything will fall into place if you succeed in both increasing organic traffic and making them happy. But, it would be best if you take note that relevant information is always changing. So, keep your site updated at all times and your content fresh.
Trust
Between the site and the visitors, there is a level of trust.
Why should readers return if they don't trust you? Why would somebody give you their email address or respond to an email you sent?
Trust is essential. And the best way to earn it is to provide readers or consumers with high-quality website content.
Once you've published a few trustworthy pieces of content, Google may begin to regard your website as responsible as well. That's why the algorithm looks at how authoritative the sites and backlinks are. Besides, the page containing many links to reliable sources is more likely to rank highly on Google's main page.
Also, take note that the type of website you manage impacts how you develop trust with great content. If you run a news site, make sure the information you provide is accurate and trustworthy.
Consistency
It's another important factor to consider while creating a blog post that has an impact.
What does it mean to have consistent content?
When it comes to consistent content, quality and regularity are crucial. Whether you write longer posts every day or once a week, it's critical for your company to set a time and stick to it. It can be confusing for your readers if the quality, quantity, or timing is inconsistent.
Your content must be consistently high-quality, even better than your competitors'. Of course, you may still score highly in search results with older content. But only if you keep adding fresh content on a regular basis.
What will Google provide you as a reward? A higher ranking in search engine results for your website.
Tips To Increase the Number of Words Without Reducing the Quality
What if your SEO analysis indicates that your blog article should be longer than 2,000 words. But you believe that 800 words are enough to cover the topic.
It can feel like all you have to offer to your post is low-quality fluff at times. But believe me. You can always prolong the length of your blog in a way that improves its quality and delights your visitors.
Here are tips for doing so.
Use the power of "Google"
Google is everywhere, wherein finding the information you can rely on. If you're in charge of creating long-form content but can't think of anything, it can help.
This is one of the most used and popular search engines nowadays. Google displays a "People also ask" section anywhere on the first page when searching for a keyword. These are the queries that people have in relation to what you're looking for.
Something will undoubtedly spark your next high-quality, long-form content as you click away!
Look for a content editor to satisfy your readers
As digital marketing nowadays is at the next level, using an editor to optimize your old content can help.
Most online editors provide a bunch of keyword suggestions for SEO content writing. It will not only serve as a source of inspiration but will also aid in the optimization of your blog for SERPs.
You can also avoid keyword stuffing when it comes to optimizing your blog posts. So, learn to use digital ones and weigh in!
Add summaries or takeaways
It's easy to feel like you're repeating yourself when writing a long synopsis.
For example, how often have you skimmed an article, reading only the headlines or the important points from the conclusion?
I'm guessing a lot.
Readers are busy people who don't always want to be entertained by your excellent writing style. They only care about the call to action. And readers will get it from a comprehensive summary.
You now have a lot more words without having to add any new ones!
Don't neglect using quotes from experts
This is a great approach to boost the length and relevance of your blog posts without breaking a sweat.
You don't have to come up with and compose new content to collect quotes from experts in the field. However, it gives your articles more credibility and establishes you as a legitimate expert in your industry.
Creating a longer post is not easy, but don't pressure yourself on. Always focus on great quality above quantity.
Final Thoughts
There is really no simple answer to the question of "how long should a blog post be?"
I hope you'll be able to determine the ideal blog article length after reading this article and listening to the podcast above.
If you want visitors to spend time reading your content, such as in-depth case research or longer topics, it may make sense to go with longer posts. But if you want to get people's attention right away, go with short posts that cover the topic they want.
But don't worry about the length of it. You'll reap in the way of user engagement, improved search results, and brand visibility if you give them something different. Something that answers their concerns, solves their issues, and makes them feel motivated to link and share.
Connect with Gert Mellak:
Email: [email protected]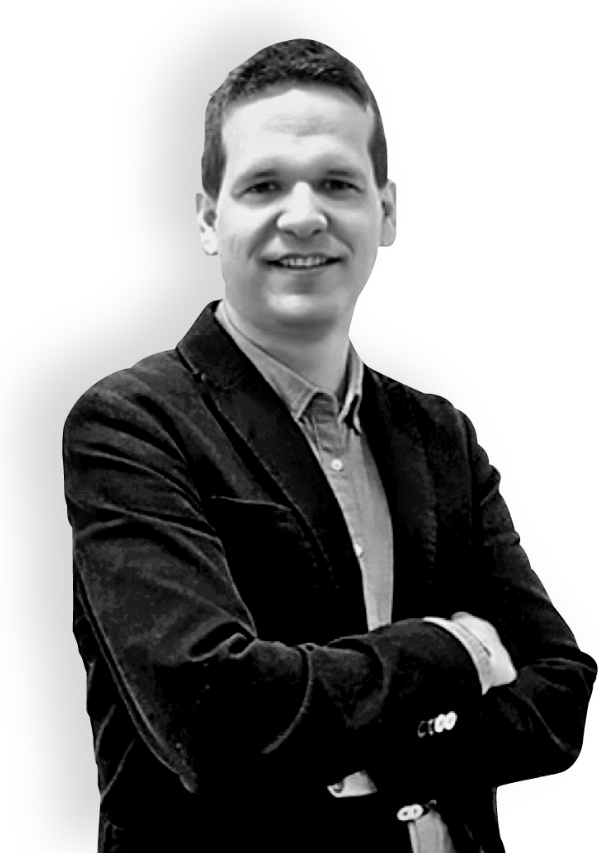 Loved This Episode?
Please consider leaving me a review with Apple, Google, or Spotify! It'll help folks discover this show and hopefully we can change more lives!
RATE AND REVIEW