CLICK TO SUBSCRIBE
Choosing the right marketing strategies can be quite confusing for someone who is just starting out. What will you focus on first to get better results? Or the better question is, which is better SEO or Google Ads?
SEO is often the first thing people try because unlike Google Ads or Facebook Ads, it's free. But if you really aren't aware of how SEO works, it is not likely to give you enough traction to lead to more conversions. Hear what is Gert's recommendation on which to take, SEO or Google Ads.
Podcast Highlights:
00:00 Prologue
00:44 Introduction of the topic
01:16 Why do people often prefer SEO over Google Ads?
01:57 What does it mean that an offer is already validated?
02:35 How is validation different when it comes to SEO?
03:46 In what way does Google Ads on top of SEO traffic help in marketing strategies?
06:09 What is PPC in Google Ads? Why is it not advisable for someone with a low budget?
07:55 When starting out, why is it better to start with Google Ads?
08:13 End
SEO or Google Ads?
With rising competition, it's getting uneasy for most businesses to gain organic traffic to their websites. So, they rely more and more on digital marketing. As a consulting agency, we are frequently asked which is better: SEO or Google Ads.
When it comes to creating a marketing strategy, many businesses are unsure which techniques would yield the best results. Though both need time and resources, the value of the money and time necessary differs.
Gert Mellak explained how SEO and Google Ads work and the benefits and drawbacks of each. So let's have a look at both to see which is best.
What is search engine optimization (SEO)?
Everybody wants free clicks, free leads, and sales without spending more money. That's why very often, people want to start SEO.
If you're searching for a long-term investment, then SEO might be the best choice for you. It aims to raise your site's organic ranks so that it appears first when customers search for relevant terms. SEO entails performing backend website work in order for Google to rank you higher over time.
Search engine optimization is a good strategy for improving online content to appear in organic search listings. But, it would be best if you first grasped how search works to understand better how to rank your content higher in the search engines.
SEO factors that affect search engine rankings
Google assigns a ranking to you based on some factors, including:
Relevant keywords - When people are looking for information, they use these words and phrases. And also, Google will rank your page based on the keywords you choose. So, you'll want to use keywords that target your page's topic to help you appear and rank in relevant searches. You can choose between long-tail keywords or short-tail keywords.
Quality of content - Google and other search engines want to direct people to high-quality content that contains the information they need. Implementing techniques will ensure that Google will more likely rank your website higher in the search results. Besides, improve your online presence.
Link building - Search engine optimization relies heavily on links. In Google's search algorithm, links are a significant ranking element. Increased online traffic necessitates the use of links. A website with no links will not receive any traffic, either from search engines or from other websites.
Mobile compatibility - Due to the rise of mobile web browsing nowadays, Google has pushed responsive design. You must have a mobile-friendly site to rank well in search engine results since Google switched to a mobile-first crawling system. It should allow users to browse your site on any device.
User experience - Google search seeks to encourage sites that provide a great user experience (UX). It would help if you concentrated on improving the user experience on your site. As a result, it will make your leads stay longer and help you boost your ranking. Easy navigation and compelling images and videos are some examples of UX elements.
Site security - Google has recognized that security and privacy are growing concerns for Internet browsers. Thus it's critical to encrypt the information on your site with an SSL certificate. Take note that Google will give secure sites a higher ranking than non-secure sites, so be sure yours is safe.
Site speed - Users expect information to be delivered quickly. Thus a slow-loading site will not rank well in search results. Users are more likely to leave your web page if it takes too long to load, which damages your ranking.
What is Google Ads?
If you're new to digital marketing, you've heard buzzwords like PPC ads but have no idea what it means.
Google Adwords is a Google-owned advertising platform. This kind of advertising follows a simple concept. This is you pay for each click that your ad generates. It's then offering you predictable strategies on which to develop and measure your campaign.
How Google Adwords works
Because Google AdWords is so simple to track, it's appealing to business owners.
Advertisers can use this platform to place ads in Google Search Result Pages. Other than that, you can use Google Products and more of other websites that take part in the AdWords program as publishers.
Ads allow you to target certain keyword phrases. And then design an ad that promotes your site and content to people who are searching for those terms.
PPC ads come in various forms, including:
Search Ads - These text ads display above the organic listings at the top of the SERPs. While some adverts resemble organic search results, they are labeled "Ad" to distinguish them from organic results.
Google Shopping Ads - These ads display at the top of the SERPs in a carousel format, with photos of products from various brands. Pricing is often included in some postings.
Local Services Ads - These are for service companies who wish to generate more local leads. As such, these advertisements are similar to Shopping ads with a carousel format. But, they instead list the business's service details.
The benefits: SEO vs. Google Ads
Although Adwords and SEO are not competitors, they are both strong tools in your digital marketing. Both have benefits and drawbacks that could help you weigh in. This would analyze which is perfect for your website.
SEO
In a nutshell, SEO can surely generate high-quality leads. With such high-quality and free traffic to your website.
When we say "free" or "unpaid" traffic, we're referring to the fact that if someone sees your website listed and clicks on it, you won't have to pay anything. But, it just needs time and effort to convert it to organic search.
While you also follow the best practices of SEO, you can help your company get higher brand exposure. Aside from that, you can improve user experience, all of which lead to more conversions.
Great SEO efforts can help you increase your site's expert, authority, and trust (EAT). More organic traffic from external sources, like social media platforms, can also help.
Google Adwords
Even before you have the SEO rankings needed to see benefits from your organic efforts, Google Ads can help you get the visibility you desire. Paid media and banner advertisements are wonderful ways to increase brand awareness. Also, it improves user engagement by remarketing to specific audiences that are more inclined to buy or inquire.
With such, you will generate more benefits in using Google Ads like:
You can target local customers by zip code or within a certain radius of your business.
Customers should be sent to a certain landing page.
Get a position in the top 5 website results or at the top of the first page.
You can directly track conversions and sales.
To display advertising, create custom remarketing lists.
How long do strategies take to produce results?
This is a question that is frequently asked.
In the SEO method, validation is a tricky thing. Although SEO can help your website appear on the first pages of Google, Yahoo, and Bing, there is no guarantee that it gets results in a little amount of time. We know what it takes to get you there, including marketing strategies that will boost your local SEO presence, among other things.
For organic traffic, the distinction between quick and long-term rewards is the decisive factor. One of SEO's main advantages over competitors is also one of its biggest disadvantages: it takes a long time to build up.
The wonderful thing about SEO is that it has a snowball effect. This means that once traffic starts to flow in and you keep adding new content, it just keeps growing. SEO is, once again, a long-term investment that demands ongoing care.
So, does Google Ads get results faster than SEO?
Google Ads is preferable for you if you want to be at the top of the first-page search result next few months. However, it's time it takes Google's algorithm to gather enough data and learn. And also the time it takes you to make the necessary modifications to optimize the campaign based on the information collected.
So, how many first impressions should you look for as a sign of future success? What is your basis for calculating results?
It's one of the most important aspects of assessing your Ad campaign's relevance through your target audience click-through rate. Make sure your click-through rate (CTR) isn't being ranked yet when you launch a Google Ads campaign.
The financial aspect of both strategies
In the marketing world, both SEO and Google Ads may be costly.
If cost is more important than time, SEO is the way to go. But, it's no surprise that SEO techniques need effort, technologies employed, and focus.
If a client wanted a backlink campaign, they'd have to pay a lot more because building quality links takes a lot of time and effort. An SEO agency or specialist will be required to undertake keyword research or competitor research most of the time. For which they will pay to use a high-quality web tool.
It may be quite costly in Google Ads because you desire those hits and conversions. You're investing your money to achieve your objectives and generate more income. It's not only about paying Google for clicks or conversions when it comes to ads.
You can focus more on Google Ads in the beginning to get top-of-page results quickly. And then reduce your Google Ads expenditure as your Google search ranking improves.
Are Google Ads beneficial to SEO?
Many would say that when done correctly, both SEO and Google Ads can complement each other. However, there's no real evidence of really the results of working together with the PPC and SEO.
However, there's an idea of what Google really needs to rank your site. The first responsibility of Google is to give the most relevant results to Search users. The target audience would not be able to find the information they need if businesses could pay for higher positions in search results.
So, with regards to the above statement, Google Ads can't really assist SEO. Though you need keywords and metrics for both strategies, they're not compatible with Google in terms of making use of them together.
But, should Google Ads tools be used for SEO?
Google Ads provides a set of tools to help you figure out how to improve your site's performance. You may also use Google Ads tracking tools to see if your website or ad campaign results in increased traffic or conversions.
Small businesses can also get free non-Google Ads tools from Google. Even if you aren't currently utilizing Google Ads, the Search Analytics report can measure which queries are delivering more people to your site.
But, no need to worry about SEO tools. There are different types of resources you can use for SEO alone. You can look for a keyword tool, and tools for analyzing the metrics, and so on.
So, which is best for your marketing strategies?
In order to receive the best return on your investment, you must use the correct method. It would help if you had an excellent and strong grasp of SEO and how it varies from operating a Google Ads campaign.
What you should consider before making a decision are your budget and your objectives. Or if you want to rank organically on the SERPs or pay for ads for specific keywords.
If you're only trying out a few keywords or need some quick visibility and traffic, AdWords is the way to go. But if done effectively with the right keywords and location, SEO may be a game-changer.
Over the years, we've seen how SEO can be quite beneficial to businesses that specialize in a certain product or service. Though you can use Google Adwords to get quick traffic, SEO is required for long-term and sustained online success.
I hope that laying out some of the techniques and benefits of SEO and Google Ads has helped you decide. Start to experience greater success with the strategies right for your business.
Connect with Gert Mellak:
Email: [email protected]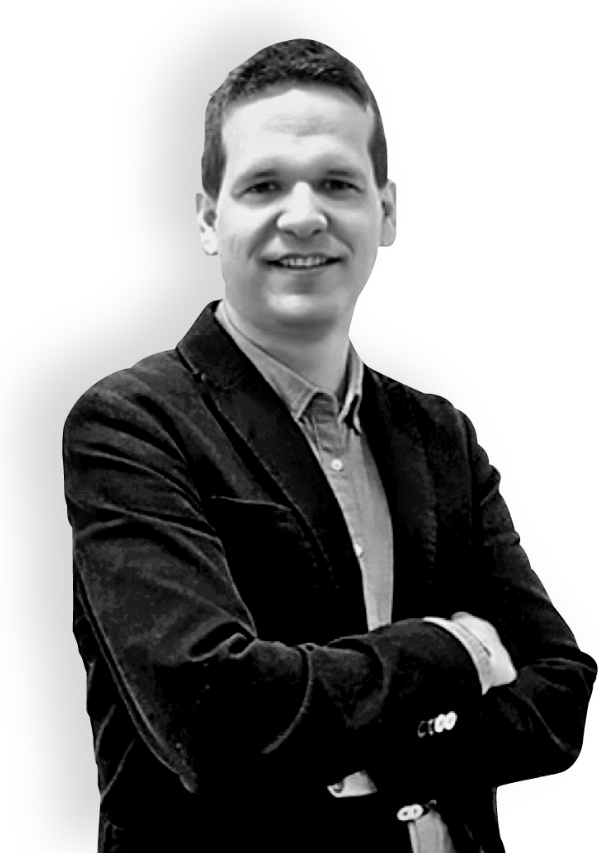 Loved This Episode?
Please consider leaving me a review with Apple, Google, or Spotify! It'll help folks discover this show and hopefully we can change more lives!
RATE AND REVIEW