CLICK TO SUBSCRIBE
Podcasting can be done solo, but the most amazing podcast episodes are when there are one-on-one conversations with industry experts and interesting people. It is beneficial to both the host and the guest to be able to bounce ideas off to more people which just makes the conversation so much richer.
Podcasting is a very powerful medium that will give you some authority to be able to talk to amazing people and have a great time in making this connection happen. Listen to this episode around podcasting and all those interesting experiences, including monetization with Gert's guest, Jeff Mendelson, known in the industry as the Podcast Superhero.
Podcast Highlights:
00:00 Prologue
00:33 Podcast Intro
00:20 Introduction of the guest, Jeff Mendelson
02:07 How was Jeff's journey from corporate to creating a digital marketing agency and eventually becoming an industry expert in podcasting?
08:04 What was Jeff's realization about getting real value in short-form podcasts?
10:53 Some guidelines Jeff provided on the best way to initiate contact with masterminds, industry experts, and other interesting people for potential interviews on his show?
13:47 What needs to be taken in consideration when checking out possible guests in your show or when guesting in a show?
14:52 Gert's favorite podcast directory and why he likes them?
15:59 The beauty of virtual communication: forging connections, conversations and exchanging value, without physical proximity. (...Jeff giving an example of his interview with Tyler Robertson, the CEO of Diesel Laptops.)
19:35 The importance of one-on-one conversations happening in podcasting.
22:06 How does Jeff maintain the connection with the people he had conversations with?
27:05 The importance of delegating so that you can do what you do best. (... Gert gives a shout out to his team.)
27:58 A recap of the conversation with Jeff
29:42 Where to connect with Jeff Mendelson?
30:04 End
Resources:
Podcast Guesting Directories
PodMatch - https://podmatch.com/
Gestio - https://guestio.com/
Automation Tool
Zapier - https://zapier.com/
Connect with Jeff Mendelson:
LinkedIn - https://www.linkedin.com/in/jeffmendelson/
Website - https://jeffmendelson.com/
The One Big Tip Podcast - https://jeffmendelson.com/onebigtip/
Facebook - https://www.facebook.com/onebigtip
Connect with Gert Mellak:
Website: https://seoleverage.com/
Email: [email protected]
Podcast Monetization With Jeff Mendelson
Do you love podcasts? Want to start your own podcast or add content to an existing one but don't know how to make money from it?
There are many earning opportunities out there -- one example is Jeff Mendelson and his approach to podcast monetization.
Let's examine some strategies Jeff recommends. These nuggets can be helpful to anyone looking to make money off audio.

Jeff's Journey to Digital Marketing and Podcasting
Feeling stuck and unchallenged at your corporate job? Jeff was in the same boat until he discovered podcasting.
As a digital marketing pro, Jeff thought website building would be his calling, but he soon found himself longing for deeper connections and stimulating conversations. That's when he decided to start his podcast.
Jeff loves the diversity of his listeners and values the unique perspectives they bring to the table. He's thrilled to create a platform where people can learn from one another.
In today's social media world, it takes more than pretty pictures to make an impact. Fortunately, podcasting offers a simple, accessible way to create valuable multimedia content and connect with like-minded individuals.
Understanding the Real Value in Short-Form Podcasts
Are you a fan of podcasts but find yourself struggling to keep up with hour-long episodes? Do you often listen while driving but can't take notes?
As a fellow podcast lover, Jeff created a solution to make your listening experience more valuable and time-efficient. Introducing a shorter-form podcast episode, jam-packed with tons of value and insight.
In just a 10-20 minutes podcast, you'll get all the information you need without having to dedicate a full hour to your busy schedule. The podcast is helpful if you're commuting, running errands, or need a quick pick-me-up—no more distractions from the kids or feeling like you're missing out on valuable information.
Tips on Reaching Out to Masterminds and Industry Experts for Potential Interviews
When it comes to learning, less is often more. Take it from Dan Martell, who believes in just one takeaway from any course or episode. It's all about identifying the one idea that can greatly impact your business.
According to Gert, you don't need to take notes or overwhelm yourself with too much information. Instead, focus on that one little idea that can change everything. Seeking out coaching, masterminds, and conversations with interesting people on my podcast is also a big help.
Additionally, you need to establish first contact with your listeners. So Jeff has cited these ways to do that:
Leveraging LinkedIn profiles
Facebook Live is set to private, allowing for practice and comfort
Multiple podcast guesting directories
Be selective in the number of people you message, ensuring conversations are engaging and interesting
How to Establish a Connection with Your Show's Guests
Finding an interesting guest yet knowledgeable in the field is uneasy. However, Gert has found an exciting way to choose guests for his podcast. Instead of inviting just anyone, he selects guests based on his interest and the audience's preferences.
To tailor each episode to their interests, Gert draws from his own SEO knowledge and asks clients about their preferred topics. Gert finds he has more engaging and enthralling interviews by choosing guests based on his excitement.
Moreover, to expand his reach, he also uses podcast directories. The ones who put in some effort to showcase their expertise in a specific area are the ones worth your time. That's why it's crucial to identify your guests and be able to communicate.
Gert's Recommended Podcast Directory
Podcasting directories can vary in ease of becoming a guest. A great directory option that many are raving about lately and Gert's top directory is PodMatch.
With PodMatch, users appreciate the extra hoops guests need to jump through to join. They must fill out a questionnaire, which may take 10-15 minutes. But the matching system helps pair them with the right podcasts.
Discover the Beauty of Virtual Connections
Do you ever get bombarded with LinkedIn messages asking for quick calls when you know you will never connect? It happens to Jeff all the time.
Thankfully, with technology, you can now have meaningful conversations over the phone, even if you're continents apart. This is how Jeff can chat with Tyler Robertson, CEO of Diesel Laptops, and make great content together. It's not about cold-calling or attending networking events; it's about really getting to know someone and building rapport.
When you invite a guest, it's not about conducting interviews. But it's also about gathering valuable information. Even if you don't end up working together, you're still creating amazing content that can be shared across multiple platforms. By working together, you'll also be able to refer clients to one another.
Why One-on-One Conversations In Podcasting Are Important
As a former freelancer, Gert's strategy for success was simple. He captures as many email addresses as possible and sends them personalized messages. It worked wonders.
Now, as the CEO of a team of 30, Gert still believes in the power of one-on-one conversations. Gert loves podcasting because it allows for focused one-on-one conversations that truly get to the heart of the matter. In fact, Gert offers personal messages and loom videos to potential leads himself.
But how does one keep those connections alive after building a network of connections?
Here are Jeff's tips for maintaining connections:
Use a manual system
Take the time to make a positive impression
Be intentional about outreach
Automate connections with Zapier
Use small interactions like pronouncing someone's name correctly
Create processes like training, content creation, editing, and social media
Why Delegating Matters
Delegation is key to achieving success in your podcast. By streamlining processes and automating where possible, you can focus on what you do best.
As a podcast host, your team can handle tasks such as preparing content and managing production. This allows you to focus on networking and having engaging conversations with guests. It's important to remember that your team can't do the networking for you - that's where you bring unique value to the table.
If you're interested in coaching or podcasting, go over to One Big Tip Podcast. Jeff Mendelson will let you dive deeper into podcasting and monetization.
If you want to maximize your website to generate leads and increase your organic traffic, go over to SEOLeverage™️. Get a one-on-one conversation with Gert Mellak!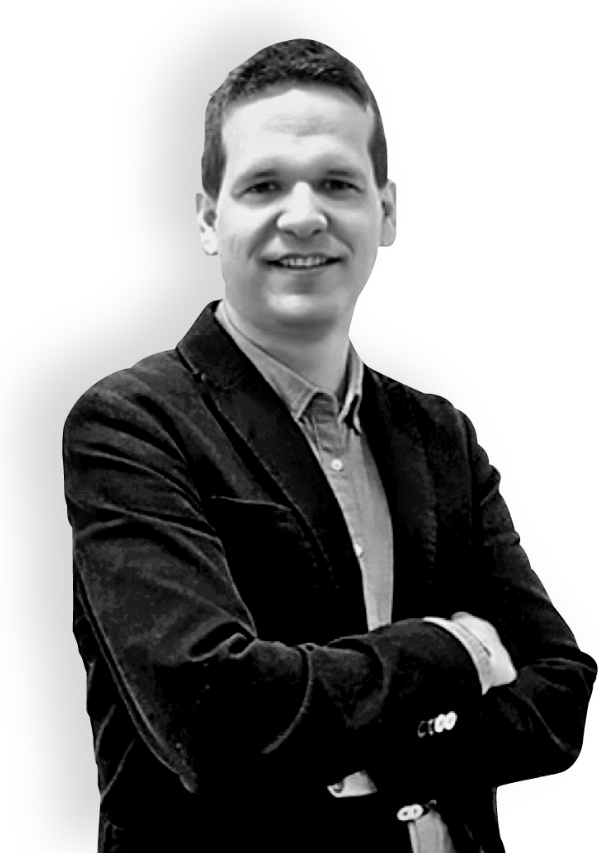 Loved This Episode?
Please consider leaving me a review with Apple, Google, or Spotify! It'll help folks discover this show and hopefully we can change more lives!
RATE AND REVIEW