CLICK TO SUBSCRIBE
In this episode, Gert had a very informative conversation with Thomas Helfrich, the founder of instantlyrelevant.com, who believes that in order to convert trust and loyalty from customers, you need to deliver non-stop relevance.
We hear so much about AI and how it encompasses even marketing automation. Both Gert and Thomas agree on the advantages of automation, but it should be to accelerate the tasks of humans, not replace them. There is still a need to leverage technology with human led content development, social media management, and outreach for sales development, for example in the use of email marketing.
Podcast Highlights:
00:00 Prologue
00:33 Podcast Intro
00:43 Welcome to episode and introduction of the guest
02:07 Self introduction by Thomas Helfrich and how he landed in AI what he does.
05:13 What are the issues presented to Thomas' team when being consulted in creating content? (...What do you need to watch out for when using these technologies?)
08:45 AI is not a replacement for humans, but what areas can we leverage AI technology?
11:18 When it comes to content creation on the marketing side of things, what kind of technologies can be used?
13:31 When is the right time to add value to a relationship whether personal or business?
15:43 How is email marketing an effective tool? (...Why is human led, not full automation still the best for B2B?)
18:15 Why is non stop relevance important in building trust to get loyal long-term customers?
19:41 What's Gert's preferred email automation technology that can do value sequencing?
21:43 How is tech fatigue a bigger problem in your email marketing list?
24:44 What would be the three tools or strategies that Thomas would suggest to look into?
27:42 Gert's recap of what was talked about in the conversation with Thomas.
29:29 What is Executive Eminence and why do you need to raise it for your messaging, your content, in your strategy, in your brand image, etc?
31:17 Where to connect with Thomas Helfrich?
31:36 End
Resources:
Email Automation Tools:
Active Campaign - https://www.activecampaign.com/
Pipedrive - https://www.pipedrive.com/
Three Tools that Thomas recommends:
Fathom - https://fathom.video/
Calendly - https://calendly.com/
Better Proposals - https://betterproposals.io/
Connect with Thomas Helfrich:
Website - https://www.instantlyrelevant.com/
LinkedIn - https://www.linkedin.com/company/instantlyrelevant
Connect with Gert Mellak:
Website: https://seoleverage.com/
Email: [email protected]
The power of automation in marketing can be amazing. It's the key to scalability and effectiveness, allowing businesses to reduce their workload while increasing ROI.
To learn more about this topic, Gert talked with Thomas Helfrich as he shared how marketers can leverage automation for success.
How Leveraging Artificial Intelligence (AI) Helps Speed up the Process
For businesses seeking success, leveraging technologies such as AI can be a game-changer. In other words, it can give any business a competitive edge.
AI refers to the use of machine learning and artificial intelligence technologies. These tools are now used for content creation, speeding up research time. For Thomas, this idea is different from the traditional view that it will lead to fewer jobs.
Common Pain Points When Creating Content with AI
Traditional marketing can be a time and financial drain. That's why many people turn to Artificial Intelligence (AI) when creating content.
From chatbots to predictive analytics, AI technology promises new levels of automation. But it also comes with some issues to overcome.
Some issues when creating content with AI:
Leveraging AI for writing can have challenges in knowing which technology to use.
AI can help create outlines and topics for discussion but still requires human input.
Leveraging AI for ranking is useful but does not create long-term brand value.
Overuse of AI for writing can lead to cliche content that falls flat.
Google is aware of the growing amount of AI content and is against its usage. Nonetheless, it seems to be a trend that will not stop anytime soon.
Generally, AI has its limitations and cannot replace entirely human effort. Remember that conversions usually come when there is an established human element. Therefore, businesses must be mindful when leveraging it to create long-term value.
Tips to Use in Building Audiences on Social Media
Vanity should not be the basis for measuring success. Besides, chasing followers without focusing on engagement can often lead to poor results.
To build an effective network, you should focus on connecting in an authentic manner. In other words, always look for ways to add value to personal and business relationships. A proactive connection is beneficial. But it's also important to know when the right time is to give advice and help.
It's also important to give at least three times before expecting something from someone. These strategies could include a comment, connection, and conference recommendation. You can then invite them to learn more about your services or products.
Furthermore, introducing oneself through automated messages can be deemed offensive. It's best to get creative with messaging to make a strong first impression.
What is Email Marketing?
Email marketing can be an effective tool if done correctly.
Here are three things you need when it comes to email marketing automation:
Low-volume markets do not need automated emails. They should focus on the human element and provide value to customers.
For high-volume B2C businesses, automation can work effectively.
For high-ticket or services businesses, human interaction is necessary for success.
The value of an automated email lies in providing helpful information without selling. Direct Messages can also help build trust and relevance with potential customers. After all, you need to use automation to achieve high-volume success.
For email automation technology, Gert started using MailChimp but then discovered Active Campaign. He also tested Ontraport, ConvertKit, and another tool he can't remember. For manual human interaction, Pipedrive is used as a CRM to track one-on-one.
What are the Tools With Automation or AI to Look Into?
Leveraging AI can increase the speed and efficiency of content creation. To make it easier, there are tools you can use in the process.
The three tools to help optimize processes include:
These tools have proven beneficial in streamlining business operations. It's making them easier to manage with fewer time-consuming tasks. Like Google Analytics, using these tools can make a difference.
Conclusion
To sum up, using automation provides a better result while reducing costs along the way. Lack of presence online can hinder entrepreneurs from raising money and getting traction.
Automate your marketing campaigns and bring you one step closer to success!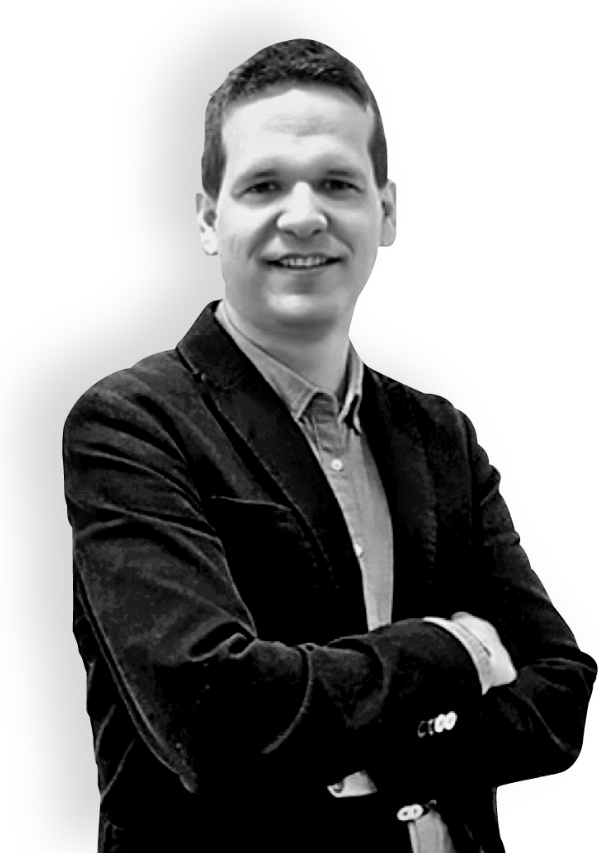 Loved This Episode?
Please consider leaving me a review with Apple, Google, or Spotify! It'll help folks discover this show and hopefully we can change more lives!
RATE AND REVIEW