CLICK TO SUBSCRIBE
Many efforts to generate leads through SEO are done incorrectly. One of these is through email marketing strategies that are too salesy and pushy, which oftentimes turn people off. That is why emails with this kind of content just sit in the inbox of email recipients. When used in a nurturing approach, email can be a powerful marketing strategy. This episode of the SEO Leverage Podcast highlights the importance of putting in place a good email sequence.
Podcast Highlights:
00:01 Prologue
00:39 Introduction of the episode
01:13 What do you do with the leads that you got through lead generation, for example email addresses?
01:40 How do you ensure that you have a nurturing email sequence in place? (...What are some of the email system automation that you can use?)
03:17 What are some of the email marketing strategies that are positioned incorrectly?
05:17 An example of a strategy to make sure that people get interested first, rather than immediately pushing for sale.
07:53 End
From SEO Leads to Sales
You've been working hard on your SEO strategy and getting leads from organic search. But how do you turn more leads into sales?
Producing leads for your small business can be quite beneficial, but only if you convert those successful leads into actual clients. Any leads generated through lead generation services, direct mailing efforts, or other marketing campaigns will be ineffective without it.
If you're struggling with getting more traffic or sales, then read on for some actionable tips that'll help you get there faster. It's time for you to convert leads into sales and grow your business through SEO and lead generation!
What Is a Lead Magnet?
A lead magnet is a special deal that you offer in exchange for your audience's email address. It's a marketing part of Search Engine Optimization. In addition, it's a context that raises awareness of your product or service while also providing details that help a potential customer engage and become interested in it.
Lead magnets come in a variety of types, including:
a reports and guides
a free demo or trial version;
a quiz, a poll, a questionnaire, or a mini-game
a list of resources;
a video demonstration;
a special offer or a discount;
materials for sales
It's simple: a lead magnet aids in the creation of high-quality leads that may turn into sales. An email list comprising the addresses of current and potential consumers is often the consequence of a successful lead magnet. Email marketing or any content type marketing is a first step towards converting leads into sales.
What Makes a Good Lead Magnet?
Learn what makes a lead magnet effective and how it may help you increase your online sales by attracting and converting prospects.
Solves a target audience problem
Your lead magnet won't function if it doesn't address a real problem for your customer avatar. Or if it doesn't provide them something they want.
Simply put, you can't force anybody to purchase your products, especially if it's not what they want. So, how do you structure a sales process? It all begins with keyword research to determine which topic or search keywords your potential clients would like to find out.
Promises and delivers one quick win for your avatar
Your lead magnet should promise (and give) one quick win. In other words, it should make it simple for your online leads to accomplishing something. Don't put yourself in a situation where you're trying hard to make a sale.
For example, one of your sales teams creates a newsletter and email that says 50% off discount on a certain product. However, many people on the email list are not interested in purchasing it. As a result, you're just wasting effort on creating a magnet to convert leads.
Easy to absorb
Because PDF checklists are so quick and easy to understand, they tend to convert into a sales pipeline quite well. Your prospects may be intimidated by eBooks or lengthy reports.
In addition, your lead magnet should have a high perceived and actual worth. The words are chosen wisely and with emotions, especially when writing for an email sequence.
Instantly available
Your lead magnet will be most effective to convert into sales if it can be delivered immediately. People are addicted to immediate satisfaction.
Learn how to demonstrate your expertise or unique value proposition when someone consumes it. This aids in the conversion of a marketing qualified lead into a client in the future.
In today's extremely competitive industry, having a solid and simplified lead conversion process is essential for any organization to thrive. The five steps to creating an effective and efficient lead conversion process are listed below.
Do some research on the people you want to reach
The first stage in creating a sales process is to conduct market research on your target market.
Your sales team should understand the following buyer's questions:
What are their pain points?
What are their expectations?
What language do the potential customers use?
What platforms do they use for social media?
Once you've identified your target demographic and built buyer personas, it's time to focus on your website traffic and lead conversion metrics.
Create high-quality content
Work on product demos, write catchy website copy and develop useful content such as blogs, ebooks, and white papers. It can surely make a sales-qualified lead once you focus on a buyer who raised his hands.
When you provide qualified content, you earn your clients' trust and foster a healthy connection with them. Their trust and relationship can help your company generate leads and sales in the long run.
How To Convert Leads Into Sales
Develop an email marketing strategy
The method of sending people emails at different levels as they progress through the sales funnel is known as email marketing sequences. In other words, you can follow up with prospects at scale if you plan your letters ahead of time and set them up with email marketing automation.
Here are some types of email sequences you can use to generate more leads and paying customers:
Lead Nurturing Email Sequence
When someone engages with your lead magnet, a nurturing email series is perfect for sending out at the start. As an example, the material could be a white paper, a downloaded checklist, or an ebook. This should also be delivered as promised in the first email a person receives after requesting your lead magnet.
Email Sequence for Conversion
When you're asking your prospect a question, employ this sequence. This means that the full copy will be centered on a single call-to-action, and the series will be used to persuade the recipient to perform actions towards the buying process.
Email Sequence for Engagement
The goal is to get them involved with your material to pique their interest and keep your company in their minds. This type of sequence can help you discover engaged subscribers who open, click, and act on emails so that you can sign them up on other arrangements that are more relevant to their journey.
Email Follow-Up Sequence
A prospect's failure to respond to a sales outreach email does not imply that they are uninterested. They would need a few "impressions" before they notice and act. After a few outreach attempts, a follow-up email sequence loops back and leads into paying customers.
Make use of social media in your sales process
Whatever you think of your company's website, it isn't the be-all and end-all of your internet presence. Customers from all walks of life use social media to get news and stay updated on trends. Therefore your company should be there as well.
Final Thoughts
Your marketing and sales team must appropriately nourish and nurture leads throughout the sales journey to turn them into loyal clients. Calculate your lead conversion ratio and keep track of their progress to see where you're falling short in terms of turning them into customers as a brand.
Finally, what converts leads for your company may not be the same as what converts leads for others. To see great results in your sales team, be patient, concentrate on your lead-generating plan, and make necessary changes if necessary.
Connect with Gert Mellak:
Email: [email protected]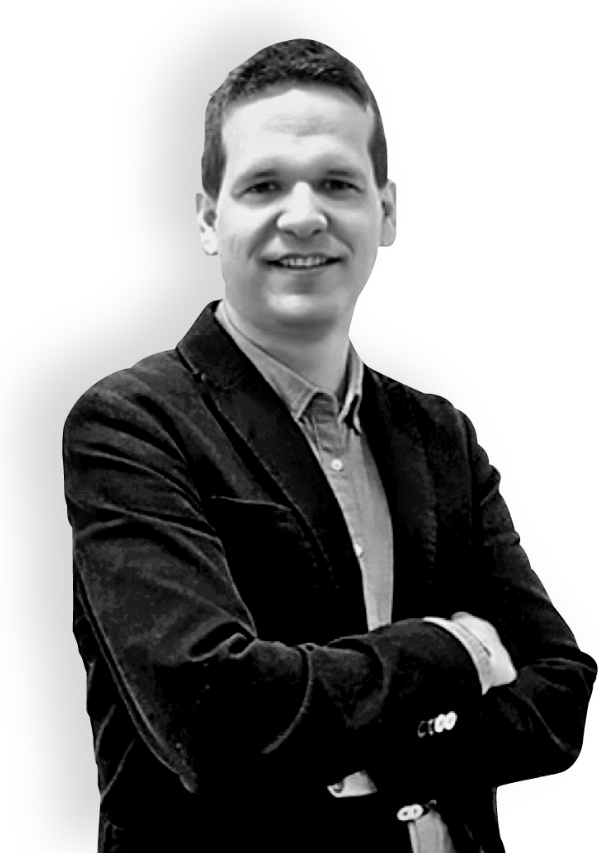 Loved This Episode?
Please consider leaving me a review with Apple, Google, or Spotify! It'll help folks discover this show and hopefully we can change more lives!
RATE AND REVIEW