CLICK TO SUBSCRIBE
If you want to increase your leads and convert, it is necessary that the call to action is clear and visible to the people viewing your website. Whether it may be placed on a sticky header, sticky footer or buttons across the article, people want to feel connected to the lead magnet in order for them to take the next step, to say yes or to want to know more. People are going to search for things that can solve their problems or something that can accomplish their search task. We have seen this work with our clients achieving 3x leads from SEO.
Podcast Highlights:
00:01 Prologue
01:12 Introduction of the topic
01:42 How did we get a client's website back on track with our software and Erica program?
02:00 What is the 80-20 Rule for identifying the pages driving the leads?
02:39 The implementation processes or methods to increase the number of leads:
Calls to Action are placed appropriately across the page;
Start optimizing through specific lead magnets e.g. key URLs
05:47 Results achieved by two of our clients using our method.
06:40 End
Resources:
The ERICA SEO Framework:
https://seoleverage.com/seo-consulting/
How to 3x Your Leads From SEO
In today's digital marketing world, how do you get more leads? You can post on social media or pay for Google ads.
But how about a free and low-hassle alternative to these options? SEO is a powerful way to drive traffic to your website and increase sales. It doesn't take much cost or time either!
Let's go over ways on how you can use SEO strategies in order to 3x the number of leads on your site.
The Importance of SEO in Generating Leads
Do you want leads? Do you wish people would find your business on Google? You can get more traffic to your website by using SEO efforts.
SEO is how you optimize the content of your website so that it ranks higher in search engines like Google and Bing. SEO's main objective is to increase organic site traffic, while lead generation's goal is to increase the number of the target audience for your company. In simple terms, this strategy can supplement lead generation efforts by raising awareness of your organization through organic traffic to your website.
According to Gert Mellak, SEO is powerful when done correctly. Over 7 years, his client's website suffered a major drop in leads and was nowhere found on the Search Engine Results Pages (SERP). But through the strategy and software called the ERICA Program, they were able to identify which leads are driving to their website and break things down. Well, it's possible when using SEO tips.
How To Increase the Number of Leads With SEO
You want more SEO leads. But you don't know how to get them or simply say you're a beginner on SEO strategy. Don't hesitate to start it now, and follow these procedures identified by Gert Mellak on how to get more leads with SEO.
Create an effective Call-to-Action or CTA
What is the value of a web page if it doesn't encourage people to take action? Do they have any ideas about what they'll do next?
Could you not make them think too hard about it? Using a Call-to-Action should make it crystal clear what you want people to do.
Here are a few tips for effective Calls-to-Action (CTA) on your website:
Make the CTA stand out from the other web pages. You can use colors such as blue hues to draw people's attention.
Any stage of the reading consumption process must have a Call-to-Action or even across the blog post. It's easy for people to say "Yes" and want to know more if you include at least one per page; as such would gladly sign up for something.
Make use of a variety of CTAs. You can link a video or whatever you want to use, and they can click on the affiliate link and then easily go to another website or the landing pages. Count on the button, text, pop-up, and image type Call-to-Actions.
Make it on-point and clear.
Make CTAs for each step of the decision-making process to create content.
A/B testing allows you to try out alternative CTAs for the same thing.
After that, define them as conversion in Google Analytics, and you can now start optimizing your lead generation strategy. The problem might be identifying the necessary devices fit for the CTA and whether it is effective for mobile devices or browsers. But that is easy to solve in the process.
Dive into the user's mindset
Users go to Google or other search engines to find a solution to their problem. That's why you need to get it solved by analyzing what they want. You can use relevant keywords to optimize it and generate leads.
Once you have a certain topic or you are able to know what potential customers would like to look for, apply more things that you think they require afterward. These are called lead magnets that entice visitors to exchange information with you, such as their email address, in return for access. A free product sample, Ebook, trial membership, PDF, or other product/service-related incentive could be used as a lead magnet.
For example, someone searched for the height of the Eiffel tower; they might be interested in downloading a PDF of the history of the Eiffel tower. Or, if they look for a pizza restaurant, they might download a restaurant guide.
If the leads are low, this means that people are not feeling connected to the actual lead magnet or don't download the pdf. So, ensure that your specific lead magnets are working to see your conversions increase.
Consult to an SEO agency
Now, if you're in a situation where you have no traffic, dive into getting a consultant and know more about lead generation with SEO. What can an SEO service do for you?
Here are 3 benefits of getting an SEO or lead generation agency:
SEO agencies and organic SEO services can assist you in implementing the critical tactics for increasing your visibility in searches. Moreover, they can increase your chances of contacting new clients or leads and lower your marketing budget.
Guesswork and experiments should not be used to determine the success of your business. If you don't know what you're doing, SEO might really hurt your website rather than benefit it. Consultants offer the knowledge and experience to make sensible selections and suggest a few things on your site, like local SEO strategies.
A well-executed SEO campaign from an agency enhances your authority while also encouraging conversion, which is just as important for lead creation as high rankings. Typically, they can give you a free SEO audit tool. They also often have experience working with various clients in various industries, allowing them to manage your specific ranking situation effectively.
In Summary: How To Get Leads With Search Engine Optimization
Lead generation is the foundation of your digital marketing efforts; your company will stagnate and fail operations without high-quality leads. When done correctly, SEO lead generation lays a solid foundation for your company's future success.
You can increase your chances of having more high-quality leads for your organization by using the power of SEO, not just in the short term but also in the long run. Besides, people will come to your website as a result of good SEO. Lead creation prospects down the sales funnel and social media marketing, resulting in a sale if done effectively.
It's good to know how SEO works well in getting into search results. Remember that it's a combination made in heaven when it comes to both worlds: SEO and Lead Generation!
Connect with Gert Mellak:
Email: [email protected]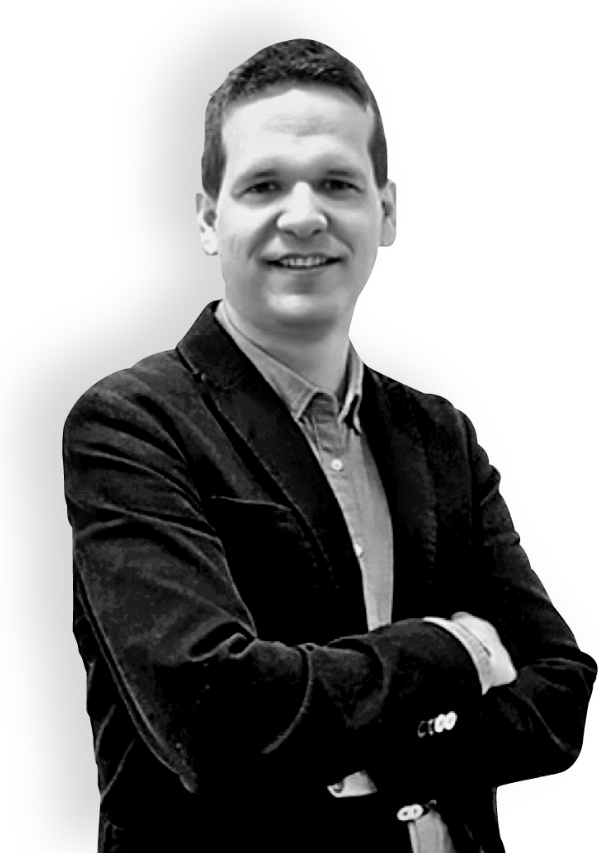 Loved This Episode?
Please consider leaving me a review with Apple, Google, or Spotify! It'll help folks discover this show and hopefully we can change more lives!
RATE AND REVIEW