CLICK TO SUBSCRIBE
People don't want the feeling of being pushed into purchasing something. They want to do it freely as their own decision. While ads are interesting and it may work sometimes for people to take action, they would rather do their own research. A research based on necessity will more likely get people ready for the moment to take the next step and that is to make the purchase. This is where SEO works as a powerful tool for lead generation because the content that you have created is targeted for a specific audience, one that speaks directly to their needs.
Podcast Highlights:
00:01 Prologue
01:04 Introduction of the topic
02:15 Paid ads vs SEO when it comes to lead generation
03:30 Why doesn't the content convert?
04:14 The reasons why SEO is one of the most powerful tools in lead generation.
05:49 What can SEO Leverage do to help you leverage SEO to its fullest advantage?
06:31 End
Resources:
The ERICA SEO Framework:
https://seoleverage.com/seo-consulting/
Lead Generation With SEO
No business will survive without leads. That's why you need to find a great strategy that will help you increase your prospects, conversion rates, and revenues.
Lead generation using SEO is a digital marketing tactic essential for companies to compete in today's market. Though Lead Generation and SEO are different, you can speed up business growth by combining these two strategies.
Whether you're stuck on deciding which gives you a great benefit, here's a discussion of SEO lead generation strategy and why you need to give it a try.
What is SEO?
Search Engine Optimization (SEO) is a strategy of creating and optimizing different sections of your website that will help it appear in the search engines. The more you get on top of your search results, the larger the chance people will get to your site.
Proper web development can help with the ranking you appear in search engines in the first place. This may include improving website speed or creating relevant content with keywords. Explore also your engaging content to keep visitors on the web pages.
SEO's main goal is to increase your site's visibility, get search engine users and promote your content accordingly.
The main difference between SEO and PPC
The nature of SEO and PPC (pay-per-click) marketing is vastly different.
SEO is a fantastic avenue for building a strong brand. Besides, it is a way to generate leads without having to spend money on advertising. It is not cheap.
SEO necessitates time, effort to get to the top of search engine results pages. It does not operate without a long-term strategy, which is why it is best suited to established organizations. While SEO allows you to go large and select a brand, PPC requires you to spend money to generate leads and sales.
PPC can be an excellent channel for smaller firms or startups because it delivers immediate feedback and results. With PPC, you may create leads and sales without any content, using just a simple web page.
Why does SEO matter for lead generation?
Lead generation is a marketing strategy that tries to capture prospects interested in your product or service. Then convert them into sales.
It uses various techniques and assets such as paid ads, landing pages, and calls to action. Furthermore, it includes downloadable content (lead magnets) to convince the customer to convert.
SEO is known as one of the most useful and powerful lead generation tools. When you start your SERP SEO strategy, you are likely to see lead generation and traffic as a result. Lead generation campaigns are vital to the growth and success of any B2B (business-to-business) and B2C (business-to-consumer) especially given the fierce competition online.
How Do Lead Generation and Search Engine Optimization Work Together?
SEO has already brought in more quality leads, but it can last between one and six months. As a result, you will have to choose between the following:
To make more Google Ads campaigns and risk paying more poor-quality leads.
Or start investing in SEO and play it a long game.
Leads generated through SEO are cheap compared to leads generated through other ways, as also what have mentioned above. But of course, SEO for lead generation requires some strategies. That is how digital marketing tactics come into play!
For instance, let's say you owned a birthday cake bakery. Your potential customers have engaged in looking for a bakery to complete their birthday cake dream. Is there a way to get into the same crowd? Just putting up a website won't solve the problem.
SEO and Lead Generation will work well together. Generating leads will help grow your company, but lead generation tactics won't be as effective if you're not using SEO.
8 SEO Best Practices for Lead Generation
If you're looking for a tactic to increase website visitors, have an in-depth understanding. Then you can increase online visibility. Then, it might be the right time for you to invest some energy into your SEO strategy.
Here's how to create a great SEO strategy for your company's website.
Build a client persona
Always start by identifying your target customer. You must constantly know your target audience, whether you're launching a PPC lead generation campaign on Google Ads or using an SEO campaign.
Search engines are the most popular way people find businesses online. In fact, over 90% of internet users start their searches on search engines like Google or Bing. When someone finds your site on a SERP or search engine results page, they're looking specifically for what you offer- so it's an opportunity to show them exactly what they want. Examine your company's value proposition and buyer's persona.
Focus on keyword research
The importance of doing keyword research in SEO is clear. It entails determining the terms that people use to search for information, products, or services via search engines. Based on your results, you can make changes to your content.
Various keyword research tools are available to help you uncover relevant keywords that lead your website to enhance traffic, sales, and marketing ROI. You can use tools such as Google Search Console and Google's Keyword Planner to increase your keyword research and improve your content.
Create high-quality content in the area of your expertise
Content creation is one of the most important aspects of online marketing because it builds trust and authority around your brand. When it comes to content marketing, quality is key for staying relevant and reaching new audiences.
Before anything else, conduct an audit of all of your website's content to determine its relative strengths and weaknesses. This strategy can assist you in choosing the service page or product you should concentrate your SEO efforts on and any content gaps that need to be filled. And be able to find out what kind of content your prospective lead enjoys.
Link building strategy
Link building is a key part of your entire SEO lead generation plan, but if you want to see great returns from your efforts, you must do it correctly. They aid in improving your website's ranking, driving traffic, and increasing brand awareness.
To improve your SEO, build authority links. The more you establish your authority as an expert in the field, the more leads you'll be able to get and convert. You'll need to set yourself as an expert by producing relevant content, which you already know is vital to generating authoritative links.
Boost the speed of your website
Search engine rankings are influenced by website speed. Google's goal is to deliver the greatest possible experience for its visitors, and the speed with which your website loads is a major aspect of achieving that goal. Google will give your website a higher ranking if it loads to searches quickly.
Here are a few simple techniques to speed up your website:
Make use of a reputable web hosting service.
Make your site mobile-friendly.
Images make up a big portion of Internet traffic, and because image files are larger than HTML and CSS files, they often take the slowest to load on a website. Fortunately, image optimization can lessen the time it takes for a picture to load.
Use a plugin to speed up your scripts.
Remove spam comments and fix broken links.
Use local SEO tactics for local business
A website allows you to make your company visible to the entire online community. On the other hand, local SEO is more concerned with helping you rank higher in the area where your company works.
Implementing local SEO methods to ensure that your audience can discover you on Google will benefit your local business. To help your business, use claim listings in online directories and local keyword data to optimize your content and tell your readers who you are and where you are.
Connect on social media channels
You're not alone if you're not sure how social media can help you get SEO leads. Although Google claims that social signals aren't one of its ranking components, most good results demonstrate that social media channels can help your website rank higher.
The reach of social media posts aids in determining the total number of people reached within and outside of intended audiences. The stronger the internet visibility, the more reactions and engagements to published pieces. Having a large number of people see your business posts on social media is a good sign that your marketing strategies are working.
Promote customer reviews
Customer reviews have a favorable impact on SEO and overall rankings. They send a strong signal to Google and other search engines that your site is authoritative and trustworthy.
According to studies, over 88 % of consumers trust online reviews as much as personal recommendations. Always ask for feedback; the more positive feedback you have, the more leads you will receive.
Additional SEO Best Practices for Getting More Leads
There are a few other things you should focus on to ensure a seamless SEO lead creation process. Here are some:
Every page of your website should have an appealing title and meta descriptions.
Make sure your website's URLs are easy to interpret for both consumers and search engines.
Your content's keywords must flow naturally. Avoid keyword stuffing.
Use the robots.txt element to restrict access to your website.
Maintain a current sitemap.
Use alt tags and give your images meaningful names.
Fix broken links both inside and externally on a regular basis.
The Best of Both Worlds: Get Qualified Leads and Convert Them Into Sales
Turn your content into a high-conversion playground as leads go down the funnel, guiding them to make a purchase. Clearly state the cost/benefit of purchasing the product so that people can consider it a net gain rather than an expense.
Getting on top of the right people at the right time and bringing them to your website or other digital properties is the first step in effective SEO lead creation. It then integrates with your website and other marketing efforts. SEO leads customers through the sales funnel, answering their questions, opening their eyes to new options, informing and encouraging them, assuaging their fears, and finally assisting in closing the deal.
How does the online lead generation sales funnel work?
Content included during the top funnels might include a PPC ad, blog post, or social post that first draws a customer to your website. The middle of a marketing funnel involves convincing people who clicked on your page to follow your company's product or service offerings. In the end, you can lead your customers to convert via calls to action like "sign up now" and other instructional phrases.
The third point of the channel - your customer - is the conversion of potential customers. Minimum page count for checkout and the contact form limit to one page. After that, you can continue to engage with customers with personalized content.
Wrap Up
The online world is evolving rapidly as search engines make some criteria for ranking sites and increasing leads.
New competitors appear every day, while old foes rise through the rankings to the deep, dark depths of Google's page 10 search results page. You're going to fall behind if you don't use SEO to boost your leads. Putting time, money, and effort into attracting a large number of visitors to your website without a lead generation strategy is just offering your competition-free sales.
You may redesign your lead-generating efforts by using the SEO methods in this article and podcast. Most tactics discussed above can help you turn the tables and land in a win-win position in search engine results pages.
Connect with Gert Mellak:
Email: [email protected]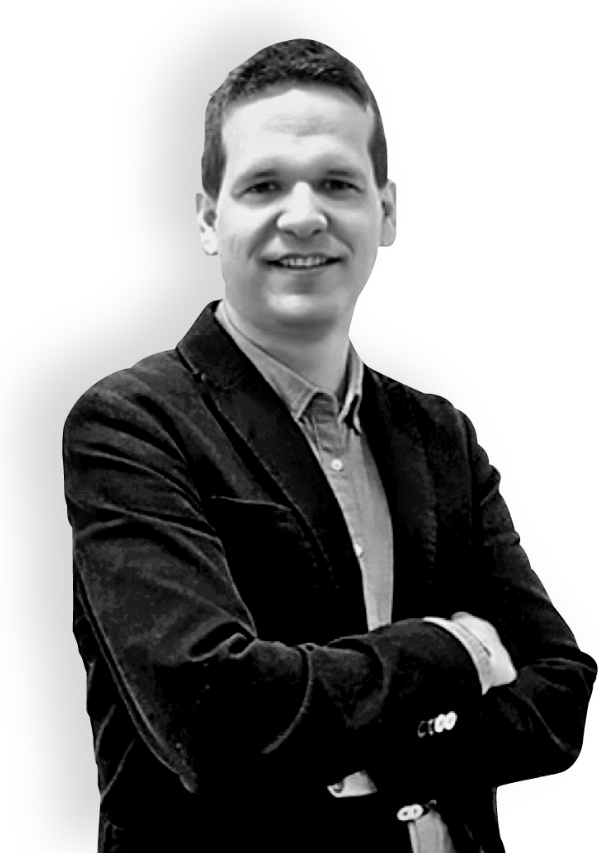 Loved This Episode?
Please consider leaving me a review with Apple, Google, or Spotify! It'll help folks discover this show and hopefully we can change more lives!
RATE AND REVIEW