CLICK TO SUBSCRIBE
The use of artificial intelligence is already being used in some industries like banking and finance, retail, telecommunications, so it is no surprise that it is now inching its way into copywriting. So how does this come into play for copywriters and content creators? Is AI going to replace their jobs soon?
Whatever tools there are, you really CANNOT replace your writer. Tools are supplements that aid human intelligence. AI as the acronym implies is artificial. In that sense, it is important to consider the tool's role as being that of a junior writer or as an assistant. There is still a need to inject human intelligence in creating content because writing caters to human's emotional response to what they read and hear. Simply put, AIs cannot fully understand or comprehend human beings and how they feel.
Podcast Highlights:
00:00 Prologue
00:20 Welcoming back to the show, Anfernee Chansamooth
02:09 Introduction of the topic
02:41 What are the challenges associated with traditional writing?
10:24 The difference between Machine Learning and Artificial Intelligence. (...Automation vs Customization)
11:24 Is AI going to replace the jobs of copywriters and content creators? (...What can they do to uplevel their skills?)
14:28 Tools that can help with content writing.
18:19 How do AI tools come into play in helping professional copywriters in the writing process?
25:58 Anfernee's recommendations based on the tests conducted on the different AI tools.
29:29 Other AI tools that Gert recommends.
32:32 Anfernee's workflow within Jarvis AI when creating an article. (...How does he go about with the commands he asks Jarvis to do?)
39:16 Recap
42:58 Where to connect with Anfernee Chansamooth?
43:16 End
Resources:
Previous episode where Anfernee was a guest -
008 - Content Strategy - with Anfernee
Anfernee's YouTube video on Jarvis.AI Review and Demo
YouTube video: https://www.youtube.com/watch?v=NROCes4Sj9M
Tools:
Jarvis AI Copywriting Tool
Website: https://www.conversion.ai/
Copy AI, content writing tool
Website: https://www.copy.ai/
Surfer SEO, Content editor tool
Website: https://surferseo.com/
Grammarly Pro
Website: https://www.grammarly.com/
Copyscape Plagiarism Checker
Website: https://www.copyscape.com/
Hemingway Editor
Website: https://hemingwayapp.com/
Write content 3x faster with AI
Article writing has changed over time, as technology is advancing at a rapid pace.
But the question is if Artificial Intelligence will be able to write content more in the future. Can AI replace your writer?
So, let's jump off at a few ways to write content with AI and recent contributions to content marketing. As well as discover the status of AI and the distinction between human writers.
The Importance of Content Writing
Writing is important in daily lives, may it be for personal or business matters. It assists an advanced niche article writer in attracting prospects and customers. Thus, engaging more visitors to your site and generating income for your business must also be your need.
To put it another way, if you've not developed a blog post, you're falling behind the curve. That is, every human and AI writer has it in mind: consistency.
We have two definitions of what could be the consistency we're looking for when we write articles.
First, the consistency of quality of a blog post that ranks well.
And second, the challenge to produce something understandable for a broader audience. Or have it written in a compelling way to humans, not too technical.
Consistency is more important than frequency alone. If we do not apply human writers, we are neglecting the purpose, which is to write for people, not for google.
What is Artificial Intelligence (AI)
Artificial intelligence is already transforming by making our lives easier and more convenient. We know that it takes a lot of time brainstorming ideas and with language when we create blog posts. That is, an AI content generator comes into the game!
Artificial intelligence (AI) is a robotic or digital technology that can simulate humans. So, AI is intelligence-based, which means it can learn and adapt. Building in the ability to get wiser with each task, finding methods to do things better turns out to be the key.
Why write articles with AI —Weighing-in the Pros & Cons
Artificial Intelligence is a part of our world, even if we don't like it. Yet, there's a difference between a technical blog post versus creating high-quality content which the audience can read.
Pros of AI in content writing
Understanding Artificial Intelligence's benefits puts a favour on your marketing efforts. Consider this to your marketing activities to increase ranking on search engines.
Save time
For an AI writer who is limited on time, an AI content generator can be a beneficial tool. It enables them to write more and faster, allowing them to spend more time on their writing.
For example, Anfernee Chansamooth, founder of Simple Creative Marketing, tried AI tools. Then he saw that they could draft 3000 word articles in less than 2 hours. And can help to solve writer's block. He then takes advantage of the benefits given by the tools.
Cost-saving
Hiring many writers can increase expenses. A monthly membership to an AI platform is a minimal cost with a huge return. Small businesses can now leverage an AI content generator at affordable rates. But also remember that human writers play a big part in SEO writing.
Increase productivity
Writing content can be a difficult task. You conduct keyword research, develop ideas, and review it on a frequent basis. In the long term, these activities can be emotionally draining.
Still, machines can assist you in organizing your goals. Thus give instructions to help you become a more efficient AI article writer.
Improve the effectiveness of SEO efforts
Not only can artificial intelligence develop, test and optimize content. SEO developers should evolve technologies and also grow. When you use an AI content generator, it will generate content based on the keywords you input.
It can also enhance your page content by displaying the relevant keywords. As such, it allows higher pages for a specific query in search engines.
Google prefers a blog post that is relevant and valuable, which is what the AI tool generates articles. These plans can assist marketers in prioritizing the management of their time. This also helps you focus on SEO without spending time choosing the best type of blog post.
Taking future possibilities
AI is changing technology. As a result, the future of AI and marketing has potential opportunities. This is making an individual an advanced niche article writer.
AI takes one step further for search engines. And also customization for social media posts in the future.
Cons of AI in content writing
We are frequently overcome by the force of new and fail to notice its drawbacks or limitations. As marketers, we have the option of allowing an AI content generator to play a larger role in our plans.
Inability to carry the brand voice
Human writers can create high-quality content that carries the tone of voice in a brand. They focus on what could be compelling and target the audience's interest to read more. Unlike an AI writer, it lacks the sense in the quality of work that meets the voice.
Lack of creativity
Such tools generate articles faster but are focused on writing for Google. Creativity also matters, which personal experience is not applicable in an AI content generator.
This can't be able to spice up articles and sway readers in the right direction. Context is always the tipping point for content readers. The way it gives impact and story to the reader makes it lacking.
Lack of originality
People today are still unsure whether an AI article generator is reliable. Content that distinguishes the brand from the competition requires which AI content lacks.
No matter how impressive it is, the truth remains that content cannot be subjective. It lacks the ability to express viewpoints. It also can't take facts and study and turn them into new concepts.
How long should the blog post be?
If you're interested in taking over an automated article writing software, one of the many things to visualize is the blog post length. In such a case, you're writing for a longer blog post. It would be best if you adapted AI tools for longer limitations. While the appropriate piece of content is dependent on a variety of factors, there is evidence that some content is more effective.
According to SEO specialists, a relevant article and long-form have a higher chance of high-quality backlinks. Such as from landing pages, which help boost search ranks. In short, higher search rankings are associated with longer content.
Readers would not like to look for pieces of information. And gleaning snippets of knowledge from landing pages, as Google understands. They want to be able to get everything they need on one page.
Will Artificial Intelligence Replace Professional Content Writers?
So, what's the truth? When are AI tools going to take over the content writer's job?
AI is coming if we want it or not. But, the fact that AI decreases the burden of content creation still has limitations. That is, you should not use it as a sole means to create articles. The edge still lies in human content writers.
Human writers bring creativity and emotions to their work, which AI writers lack. They also go farther than AI authors, researching source materials. Then, coming up with unique perspectives on any topic.
It can only be an assistant to humans. And can't have to create expertise, authority, and trustworthiness (EAT).
But, with the mere fact that advancement in technology is increasing. Writers should cope up or incorporate new skills. For means, content writers can focus and adapt SEO strategies or even start to form a basic SEO process. Preparation is better in this world that advancement exists.
What makes Machine Learning (ML) different from AI?
There's a difference between machine learning and artificial intelligence. Machine learning is known as a subset of AI. It's typical to find the two concepts used equally, though.
The explanation for this is straightforward.
Machine learning has been used to create all other AI systems that currently exist. AI is the grand vision of intelligent machines. In comparison, machine learning is the model and supporting tool that we've been using to attempt.
Yet, most people claim that a model may be developed to imitate every aspect of intelligence.
Few tools to use
The focus of growth has been on businesses and industries. Here are some tools to guide you when creating content. This is from writing down to analyzing how to rank it in search engines.
Jarvis
This automated article writing software was known as a conversion before. But it's now rebranded to Jarvis.
By speeding up the writing process, this tool may be able to complete two articles. This is what Anfernee Chansamooth experienced while using the device. It provides copies that convert well for more conversions. More than a higher return on investment but needs to have a membership plan to get.
Basic Features
AIDA Framework
Problem-Agitate-Solution (PAS) Framework
Social Media (Linkedin & Facebook Ads)
Google Ads
Product descriptions
SEO - Title Tags and Meta Descriptions
Grammarly
It is a writing assistant that proofreads and edits a blog post. Grammarly is an AI content generator that corrects not only your grammar errors. This also allows you to improve the readability of your writing. It assists you in making the best impression on the reader based on your audience and goals.
Grammarly can also check the tone of your conversation. Aside from that, it proposes synonyms to make your content more accessible. And even check for plagiarism in your content. You can feel assured that your writing will always be held to the level when you use this tool.
Copyscape
Plagiarism on the internet is a big and increasing issue. Anyone on the internet can steal your online content and copy and paste it on their own site at any time.
Writers don't want to credit their content for plagiarism. That is, the plagiarism checker feature is useful in this Copyscape. You can use the software to check for duplicate content and see if your writing is unique.
Hemingway Editor
The tool highlights long, difficult sentences as well as typical grammatical faults. Hemingway Editor does not create phrases, but it will help you fix errors and add suggestions. It's best for checking the readability of your content.
Surfer SEO
Surfer SEO is a cloud-based on-page optimization tool. This lets you compare your sites to what's currently ranking in the search engine results pages. Rather than guessing what Google loves to rank, Surfer SEO provides a data-driven analysis of what's lacking from your website.
Copy and paste your content and see if relevant keywords to rank for are present in your website content. It also flags the text as H2, H3 and so on, then have it write about that heading. It also teaches you to do formatting for you like bulleted lists or numbered lists.
InLinks
An entity-based SEO platform that will help you rank higher and for longer. InLinks goes beyond examining rival content to delve deeper into the larger knowledge graph. Thus, searching for more ideas that are both important and semantically relevant. You can add new links directly from the editor, and it keeps an eye on your internal link statistics.
Takeaway
We are now where we are focused on artificial intelligence (AI). Companies are seeking ways to get a competitive edge. This is while simultaneously providing valuable content and services to their customers.
Great advancements have been made in the use of technology for content production in recent years. So we must keep in mind this trend to continue for years to come.
Artificial intelligence isn't going to try to make you useless; it just wants to make writing content easy. Besides, we aren't halfway to taking full advantage of the combined forces of artificial intelligence and human skill. But marketers, like you, would be well to include it in their marketing strategy.
Remember to take that advantage to stay ahead. Keep search engine and SEO standards up to date. As well as use your imagination in new ways.
Connect with Anfernee Chansamooth:
Website: www.simplecreativemarketing.com/
Connect with Gert Mellak:
Email: [email protected]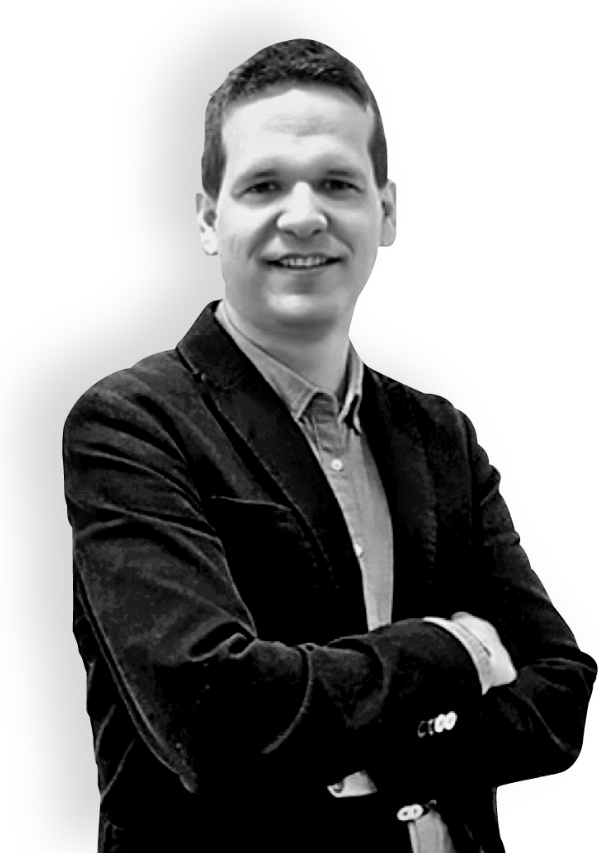 Loved This Episode?
Please consider leaving me a review with Apple, Google, or Spotify! It'll help folks discover this show and hopefully we can change more lives!
RATE AND REVIEW