CLICK TO SUBSCRIBE
The importance of SEO to e-commerce has proven evident over the years, and membership sites have been one of those to benefit from it. When your business relies on membership, your next step should be to strategically focus on SEO in order to send traffic to your website. There is a greater possibility of converting visitors to paying members versus utilizing your budget for paid ads. In reality, search engines are the main source of traffic, so it is better to allocate that budget to SEO.
Podcast Highlights:
00:00 Prologue
00:56 Introduction of the topic
01:02 What are membership sites?
02:35 Paid advertising vs Search Engine Optimization
04:04 Why hiring an SEO agency for their expertise and methodology is highly recommended?
06:59 End
Resources:
The ERICA SEO Framework: https://seoleverage.com/seo-consulting/
SEO for Membership Sites
One of the easiest methods to build a passive, recurring cash stream for your business is to run a premium membership site. However, to be successful, you must have enough members sign up. But how?
It's simple and direct to the point.
SEO is the answer! Optimizing your membership website for search engines like Google and Bing is one of the most effective and smart ways to advertise and generate traffic.
If you're just getting started with your membership site, you might be wondering how you'll get people to visit it. Then, read more to learn how to optimize your membership site to attract free organic traffic.
What is a membership site?
A membership website is an online community with gated, which members only have access to certain areas on a paid membership site. Members typically pay a charge to join the site and become a member. To access any or all your content, they may have to pay a one-time or recurring monthly/annual cost.
Do you want to make sure you're making the best option before starting your membership website? Take note of a few of the most important benefits of launching membership sites.
They are building a good environment & assisting individuals with an issue. As one of the membership site owners, you need to make strong communication with other people. And they'll be able to connect as well with the same interest. You can also introduce them to a useful trick on a certain problem.
Recurring revenue. Websites for memberships are a two-edged weapon. This is where converting visitors into customers is a numbers game. The more high-quality visitors you bring to your membership website, the more paying subscribers you'll get. A membership website also allows you to get monthly revenue from member dues.
Increases the value of your content by monetizing it. Making money by building a membership site that delivers valuable content to subscribers is a wonderful method to do. If you're a content creator like a blogger or podcaster, a membership site will allow you to charge and access more site content.
Introduction to SEO —why membership sites need it
Search engine optimization (SEO) encourages a website to appear in search engines like Google and Bing without paying for adverts. SEO entails taking actions to improve your site's "ranking" or position in the list of search results to increase organic traffic.
So, why do membership sites care more about SEO than opting not to use it for a reason?
This is because more members equals more traffic. SEO gives your site a clear structure. This will make your ungated or free content stand out from the crowd to increase your ranking. Also, the process depends on the membership platform you're in.
So, how does it work?
To get started with SEO, you should have a basic understanding of how search engines work. It's a three-step procedure:
Crawlers, sometimes known as robots or spiders, crawl the web for search engines. They explore every path, clicking on all the website's links to get to another page.
Crawlers go from site to site, compiling an index of the entire web.
Search engines then pull the content from that index. An algorithm is used to offer ranked results when you search.
The pillars of SEO & tips to get the right results
SEO is changing, and that algorithm is private. It may be a daunting subject that needs to be learned to get the whole process of how a search engine works. So, you must include a site structure in the spot.
URLs will be lost if your site structure is confusing and intricate. And also, you may even find yourself in a spot where one of your sites is competing with another—most aspects of site structure, including technical SEO, content, on-site and off-site optimization.
Technical SEO
Why do you want to put technical SEO first? Because technical SEO is what tells a search engine that you have a high-quality website. Most search engines will find out how to provide the best possible results for their queries.
As a result, Google's robots crawl and assess web pages based on a variety of criteria. It includes all which tell a search engine what it can and cannot index.
Improve Page Speed
The first technical optimization you need is making a website faster and easier to crawl. A search engine would rather not send people to slow-loading pages as they like end-users to have the best user experience. The search engine is increasingly considering page speed for ranking purposes. The size of images, or the dimensions of the image and the image's file size, is a common issue with slow websites.
Avoid Duplicate Content
It is one of the most crucial technical SEO topics for membership sites. And it frequently impacts optimization. When we talk about duplicate content, we're talking about text and images that have been copied from other websites. This is even if you didn't do it on purpose.
Tips:
Make your own content to avoid plagiarism.
Run your site to identify which part of your site has duplicate content.
Use a Redirect 301 to the home page for both people and bots.
Go through in-depth Structured data analysis
Its purpose is to put annotations within the page codes to direct the searcher to specific content areas. In a nutshell, they assist the algorithm in describing your site. Rich snippets are one of the most common uses of structured data in technical SEO.
Sitemaps
Let's go over this aspect in greater depth, as it's critical in technical SEO strategy.
A sitemap is a file (in XML format) that lists all a site's pages and contents, as well as the links that connect them. For websites that are vast or include isolated pages, the sitemap is even more vital. As a result, the file assures that the robot crawls and indexes all of them.
Website's security
The security of websites is a constant worry, especially for membership sites. And besides, one of the worst things may go through is becoming a victim of fraud or having their personal information stolen.
Content
Choosing the perfect balance of content for your members and constructing mechanisms will go a long way. And also keeping your members happy and running a low(er) stress membership site.
Visitors like new content because it keeps them engaged and connected to your membership organization. That is, it gives value to their membership. It has a huge effect on your search ranking.
More Tips: What's important in making high-quality content is the relevant keywords added to it.
Getting the important keywords
If you're developing a membership site, you might want to start with the free option and research the most competitive keywords. Take some time to come up with a list of keywords that best define your business.
A keyword research tool may give you a narrow list of relevant keywords you need. Or the other way around is to type your keyword into Google and scroll down to the list of recommendations that emerges. These are long-tail keywords, and you'll want to make sure they're prominently displayed on your site's pages and in the metadata (title tag and description on the search page).
On-page Optimization
A combination of criteria is required for effective on-page SEO. If you want to increase your performance systematically, you'll need to have two systems that Google Analytics will use: analysis and continuous monitoring.
Suppose the approach isn't focused on attaining goals and isn't predicated on an in-depth assessment of the underlying difficulties. In that case, there's little point in improving the structure or content of a website. With on-page optimization, the post is divided up and made easier for readers using headers and sections, a page title, meta description, and alternative (alt) text for images. Also, internal links between relevant information on your site give search engines a better grasp of your content and a better ability to sell it.
Another part of on-page SEO is schema markup. For specific content, this is standardized labeling or tagging. These tags inform a search engine about the content and make it easier to index and display on search results pages.
Off-page Optimization
All procedures that can be conducted outside the existing website to increase its ranking in the search engine results page are referred to as off-page optimization. It's all in the authoritativeness and trustworthiness of the site.
The search engine aims to identify who is behind the content to determine the level of authoritativeness produced by an organization. They do this in various ways, including link building, reviews on third-party websites, and Google maps. These are steps that assist in creating as many high-quality backlinks (incoming links) as possible.
Creating optimized content that members will surely love
One of the aspects of membership on the search engine result page is the optimized content. The search engine enjoys content since experts share their knowledge and discover what value adds to the internet.
But how do you create content that your members will surely love?
You have the potential to satisfy your customers with anything additional you bring to the game by finding that sweet spot between too little and too much content. So, here's how most membership site owners do the action.
Make a list of professionals you could interview for a podcast.
Write a blog post or video content.
Co-host a webinar with.
Design a seminar or course for your site in return for some degree of access for your members.
Provide exclusive downloads like worksheets, templates, and more.
Consider developing some high-value, ungated content to advertise your membership site instead of a short news piece that may only attract a small group of members. But it's also important for user experience: make it simple for everyone and keep everything organized across your pages, content, and blog posts.
Search Engine Optimization Tools for Your Membership Website
The capacity to get organic visitors from search engines is an important element of the marketing puzzle. This is utilizing every tool available to optimize your site is essential. Some of the most effective tools are completely free, which you will have regular monitoring on your membership site.
Google Search Console - For more SEO-related insights, this is another free service worth incorporating with your website. It is a great tool for content crawling and indexing reports. Search Console also gives information on performance and keywords, such as which keywords are currently driving traffic to your site and which content performs best in organic search.
Google Analytics - The ability to analyze visitor counts over time. Observing how long people remain on your site and determining how those visitors find your content are a few ways Google Analytics may help with SEO. You can establish a goal, such as a new visitor completing the membership registration form, and then track how well your site converts against that objective.
Google My Business - Your physical or digital business location will be listed here. Most membership site owners use Google My Business to demonstrate that you are a legitimate company and allow customers to post public reviews.
SEO Software for membership tools includes Keyword research, backlink analysis, ranking tracking, and reporting are all included in these services. Some paid SEO tools to use, such as keyword research tools and social media advertising.
How to retain members after optimizing your site?
You've done an excellent job of attracting members and optimizing your site, but your work isn't finished. In reality, keeping clients is easier and less expensive than acquiring new ones.
Here are some suggestions for keeping members on your membership site:
Create an interesting technique to interact with other members.
Keep your membership site fresh by adding new features and content from time to time.
Maintain a consistent stream of high-quality content.
Make your members feel as comfortable and valued as possible.
Taking your Membership Website SEO to the next level
Search engine optimization might include a lot of guesswork and doubts at first. However, if you've done it correctly, you'll surely realize the importance of it. And you'll be able to reap off all the benefits it has to offer for your membership site and get it to the top of search engine rankings.
Through SEO efforts, you can arm yourself with the process that will help you make a more informed approach to grow your site's visibility, expand your audience, and, hopefully, turn more of your visitors into paying members.
Focus on the real world as well, ensuring that locals are aware of your presence. Not just on the internet. Remember to give your members what they want, not exactly what you believe Google wants.
Connect with Gert Mellak:
Email: [email protected]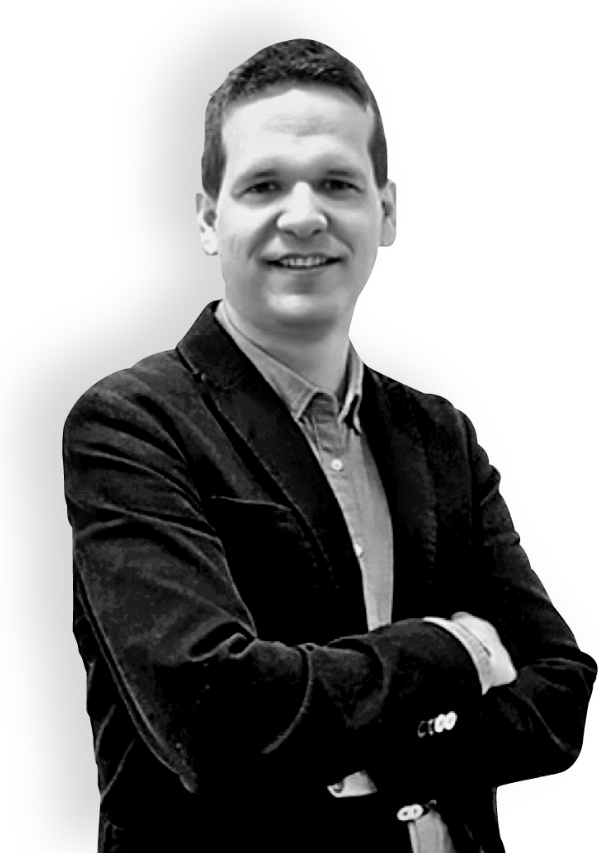 Loved This Episode?
Please consider leaving me a review with Apple, Google, or Spotify! It'll help folks discover this show and hopefully we can change more lives!
RATE AND REVIEW