CLICK TO SUBSCRIBE
Like any endeavor, it's crucial to understand the what, why, and who before embarking on a project. This holds true for SEO campaigns. During the initial phases of the campaign, these aspects should be thoroughly considered. Once you're in the midst of the campaign, whether handled in-house or by an external agency, seeking an outside perspective or conducting an audit becomes paramount to ensure you're headed in the right direction.
Podcast Highlights:
00:00 Prologue
00:44 Podcast Intro
00:54 Introduction to the episode topic
01:28 Why is there a need to put a big focus on the initial phases of a new project?
02:02 What is an onboarding call? (...What are the two reasons why it is important?
02:44 The onboarding process
04:07 How does SEO Leverage ensure that their process brings you closer to your goals?
04:46 Why is an external audit necessary when you are doing SEO in-house?
06:17 Focus on high-priority items with the team and resources.
07:24 Recap
08:03 End
Resources:
The ERICA Framework: Your Answer to the Toughest SEO Challenges - https://www.amazon.com/ERICA-Framework-Answer-Toughest-Challenges/dp/8409212595
Connect with Gert Mellak:
Website: https://seoleverage.com/
Email: [email protected]
How To Get Started With SEO
Have you ever puzzled how some websites magically appear at the top of search results while others remain hidden within the depths? If you're curious about the secrets behind this digital wizardry, you're in the right place.
SEO is the key to unlocking visibility and visitors to your website. But where do you begin on this journey to search engine optimization mastery?
Here's another episode with Gert to learn everything about SEO and their framework called "ERICA."
Understanding SEO Basics
If you lack prior experience with SEO or have not achieved successful SEO outcomes in the past, it becomes crucial to discuss the proper initiation of an SEO campaign.
At SEOLeverage, they're engaged in managing 40-50 projects simultaneously, supported by a team of up to 30 individuals. Their primary focus is in the initial stage of the new projects. This process is where to build the momentum necessary to attain organic search results.
Gert shares these steps on how they manage clients, as well as starting SEO.
The Onboarding Call
When a new client signs up for SEO services with SEOLeverage, they invite them to an onboarding call. The onboarding call is essential for two reasons.
First, they want to make sure that the client has access to their SEOLeverage app. This app makes it easy to follow the progress of an SEO campaign, handle communication, and view the dashboard with key performance indicators (KPIs) from Google Analytics and Google Search Console.
Second, they want to discuss the next steps in the SEO campaign. This includes analyzing keyword research lists, identifying strengths and weaknesses, and aligning with the ideal target client and search engine algorithms.
The onboarding process involves taking notes and creating a strategy document that guides the team's efforts. It helps them to get to know their clients and their businesses. Plus, it ensures that they're all on the same web page about the goals of the SEO campaign.
Identifying the Right SEO strategy
After the onboarding call, SEOLeverage works with the client to create a strategy document. This document outlines the following:
the goals of the SEO campaign;
the strategies that will be used to achieve those goals;
and the metrics that will be used to track progress.
If you're running your own SEO campaign without an agency, it is still important to create a strategy document. This will help you to stay organized and focused, and it will make it easier to track your progress.
Implementing SEO Audit
Once the SEO campaign is on, it's important to break down the overall goals into smaller, more achievable parts. This is where an SEO audit is helpful.
An audit can be done by focusing on specific keywords and topics, using On-page SEO to increase the website's authority, or pushing an existing blog post higher up in Google search ranking.
SEOLeverage often gets asked to audit the SEO work of other agencies and businesses. This is because an external auditor can provide an unbiased assessment of the SEO campaign. Plus, they identify any areas that need improvement.
Many things can be done for SEO and to rank in Google and other search engines. But it is important to focus on the high-priority items that have the highest chance of moving the needle.
The ERICA Framework
SEOLeverage created an ERICA framework to help businesses focus on high-priority SEO items. The framework works by breaking down the SEO process into weeks sprints.
During each sprint, the business identifies the few items that are most likely to make an impact. And then focus on those items. This process is repeated, ensuring that the business is always making progress towards its SEO goals.
Start Your Strategy
So, SEO, where to start?
After a few months of implementing SEO strategies, it is important to take a step back and assess whether you're heading in the right direction. Aside from other SEO tools, you can do this by using  SEOLeverage's Quick Wins Report.
The Quick Wins Report will give you a quick overview of your website, including:
How is your website currently ranking for a relevant and target keyword
Any technical issues that could be affecting your Search Engine Optimization (SEO)
Opportunities to improve your content, titles and meta description, and using link building
Recommendations for how to get more organic traffic and conversions
It's a great starting point for developing a more comprehensive SEO strategy!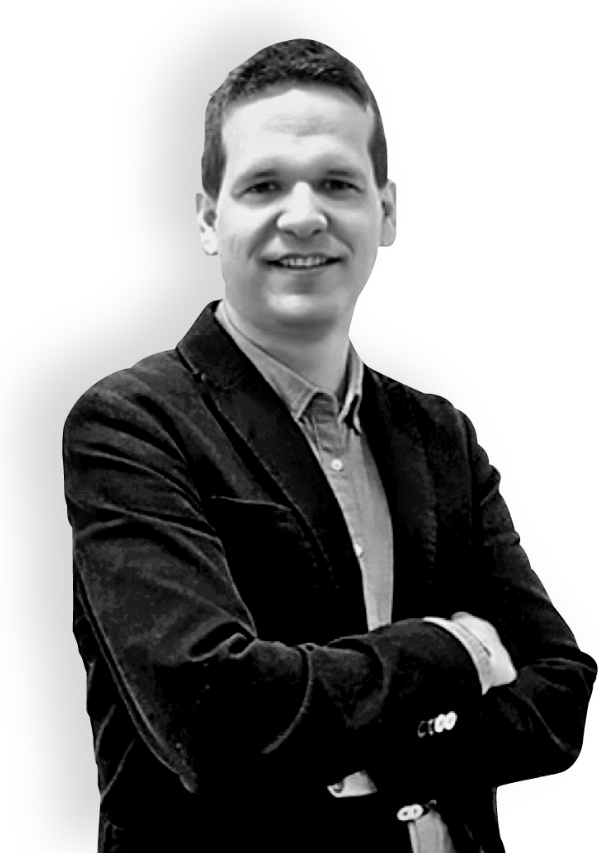 Loved This Episode?
Please consider leaving me a review with Apple, Google, or Spotify! It'll help folks discover this show and hopefully we can change more lives!
RATE AND REVIEW