CLICK TO SUBSCRIBE
In light of the continuous emergence of new AI Tools, one might wonder if joining the podcasting bandwagon is still a viable option. Well, the answer to this question obviously was discussed in this episode, Episode 109 of SEO Leverage Podcast with Gert having Joe Fier of Hustle & Flowchart, as his guest.
In the episode, they explored the potential benefits of leveraging these new AI tools into podcast post-production, aiming to streamline the process while retaining the essential human touch. Regardless of whether you are an experienced podcaster or just starting, there is considerable value in listening to this episode. It provides insights that can prove valuable in enhancing your podcasting endeavors.
Podcast Highlights:
00:00 Prologue
00:26 Podcast Intro
00:37 Joe Fier joins Gert as a guest.
03:23 Does it still make sense to start a podcast today with AI now becoming prevalent?
05:21 Where does a podcast fit into an overall digital marketing strategy?
09:00 Some podcast strategies do not bring impact at all according to Gert.
10:21 The Dream 100 Concept strategy
14:26 Step two strategy to leverage your podcast - The Google Cheat Sheet
19:11 How is it that Joe Fier's first podcast shows are still getting downloads?
22:26 With the new AI technology, how does podcast post production look now?
24:49 How do you decide which podcast you want to work with as a guest? (...consistency is the key.)
26:33 In Joe Fier's team, how many people account for doing post production using AI new tools? (...What are the tools they use?)
29:26 How can you actually leverage your podcast to your biggest advantage?
32:35 Why should intentionality be your purpose or your North Star whether in podcasting, business or SEO?
33:51 Is it possible to change the intentionality of the podcast and still gain traction?
38:50 The recap
42:26 Joe Fier's perspective on ads as a direct response marketer, a business owner and most of all as a podcaster.
44:40 End
Resources:
PDF of Cheat Sheet on how to leverage a podcast - hustleandflowchart.com/seoleverage
Matt Wolfe's YouTube Channel on AI, Future Tech and Digital Marketing - https://www.youtube.com/channel/UChpleBmo18P08aKCIgti38g
AI Tools:
Cast Magic - https://www.castmagic.io/
Chat GPT - https://chat.openai.com/
Cleanvoice - https://cleanvoice.ai/
Pretty Links - https://prettylinks.com/
Connect with Joe Fier:
Website - Hustle and Flowchart - https://hustleandflowchart.com/
Connect with Gert Mellak:
Website: https://seoleverage.com/
Email: [email protected]
Podcasting Strategy in the Age of AI with Joe Fier
The landscape of podcasting is evolving rapidly due to the emergence of AI technologies. This can be both exciting and daunting for aspiring podcasters.
In this episode, Gert and Joe Fier discuss the potential advantages of using AI in podcasting. They also explore how AI can be used to enhance the production workflow.
Is Podcasting Still a Viable Option in the Age of AI?
The rise of AI has led some people to question whether podcasting is still a viable option. After all, if AI technology can generate audio content, why would anyone want to listen to a podcast hosted by a human?
However, Joe believes that podcasting is actually more important than ever in the age of AI. Here are three reasons why:
The human connection is still essential. This connection is what makes podcast content so engaging and memorable.
AI can supplement content creation efforts, not replace human hosts.
Podcasts are still a great way to reach a large audience. SEO is a big part of this, and it allows you to reach a lot of people that you could not reach before.
Joe believes that Artificial intelligence (AI) can actually help to make podcasts even more successful.
The Future of Podcasting in Digital Marketing
Podcasting is a powerful tool to reach a new audience, build relationships, and generate leads.
Joe Fier, a podcaster with over 13 years of experience, says that podcasting is the most consistent marketing strategy he has used. He likes podcasting because it allows him to "cherry-pick" his guests. This means he can interview people who he knows will be a good fit for his audience and help him reach his marketing goals.
Joe also added that interactive podcasting can be used to promote other marketing channels. This includes referring guests to other shows or sharing transcripts of episodes on social media. He believes that podcasting is a long-term marketing strategy to help you achieve your goals over time.
The Importance of Strategy in Podcast Guesting
Gert Mellak argues that many people are not strategic enough when it comes to podcast guesting. They simply want to fill up their guest list or get their episodes out as often as possible. However, this approach is ineffective.
If you want to get the most out of podcast guesting, you need to be strategic. It's important to be selective about who you reach out to and when considering how it aligns with your growth journey.
What is the Dream 100 Strategy?
To ensure your content resonates well, it's essential to understand their problems and needs. If you are scattered about choosing guests or appearing on other podcasts, it won't be beneficial for anyone involved.
A strategic approach, like using the Dream 100 Concept, can be highly effective. This concept involves two things:
identifying the top 100 guests you'd love to have on your show
listing the top 100 podcasts you want to appear on as a guest
Appearing as a guest on other podcasts is like being on a virtual stage, providing a one-on-one connection with the audience. This can be even more impactful than in-person interactions. By using the Dream 100 Concept, you can plan your podcast episodes and guest appearances more effectively.
How to Leverage Your Podcast with Google Cheat Sheet
The first step is to actively engage with the people you want to connect with. This is through following them on social media posts and commenting on their world.
To further automate this process and maintain a strategic approach, create a Google Sheet with two tabs:
For the desired guests on your show
For the shows you wish to appear on as a guest
In the sheet, include relevant details and descriptions about each entry. By using this Google Sheet, you can easily track and manage your Dream 100 list.
To take advantage of this strategy, add the Google Sheet link to your email signature. When you send emails to others using Google email services like Gmail or G Suite, the link will appear as a preview below the email. This tactic can pique curiosity and encourage recipients to click the link.
Why Joe Fier's First Podcast Shows Are Still Relevant
In discussion with Joe Fier, Gert highlights the long-lasting value of podcasts and the ongoing downloads received even for older episodes on Hustle and Flowchart, a significant podcast.
Joe shares their experience of starting a small podcast with their former business partner. Despite the initial challenges, they recognized the hidden potential of the podcasting industry. Beyond just publishing episodes, they focused on building connections with guests and their audiences.
Podcasting goes beyond mere numbers. It's about fostering meaningful connections and seizing unexpected opportunities.
How AI is Changing Podcast Post Production
AI and automation are transforming podcast production, making it more predictable and efficient. The goal is to attract high-quality leads and extend the brand's reach. Both hosts and guests should consider the post-production process to engage their audience effectively.
Gert emphasizes the importance of podcast consistency in attracting guests and maintaining credibility. Potential guests often check a podcast's episode count and its impact before deciding to participate. Consistency leads to more downloads over time, and episodes can resonate with listeners, sparking valuable connections.
Joe shares his experience with nearly 530 episodes. In Joe's team, post-production involves three key roles:
an operations manager/project manager;
a virtual assistant (VA);
and an editor.
AI-powered podcast platforms use tools like Cast Magic, Cleanvoice, and Chat GPT to simplify the post-production process. These AI tools make it manageable even with a large number of episodes while automating, cleaning up, and streamlining the editing process. Additionally, they simplify graphics creation by using templates in Canva, which can be edited by a VA or team member.
Tips to Leverage Your Podcast Episode
Here are ways to leverage your audio and video content for maximum impact:
Follow the 80/20 principle to maximize your content's impact. Prepare ahead by studying the podcast's topic and have a clear intention with a focused theme.
Incorporate a compelling call to action in your episodes. Create a landing page to offer valuable resources or services. This helps capture the interest of your audience and allows you to track engagement.
Be intentional in achieving success, both personally and professionally. Being purposeful in one's actions can lead to positive outcomes in various aspects of life.
By having a clear goal or a "North Star," it becomes easier to focus on important tasks. He also emphasizes the importance of being intentional in these changes and maintaining a connection with the audience. Prioritizing the audio editing process to avoid background noise is also vital.
Parting Thoughts
There are benefits of being grounded in the long term and focusing on SEO to drive organic traffic to the podcast episode.
Regarding podcasting strategy with AI, Joe advises targeting potential listeners and promoting the show with retargeting methods. To end with, understand the importance of maintaining authenticity and creating genuine connections.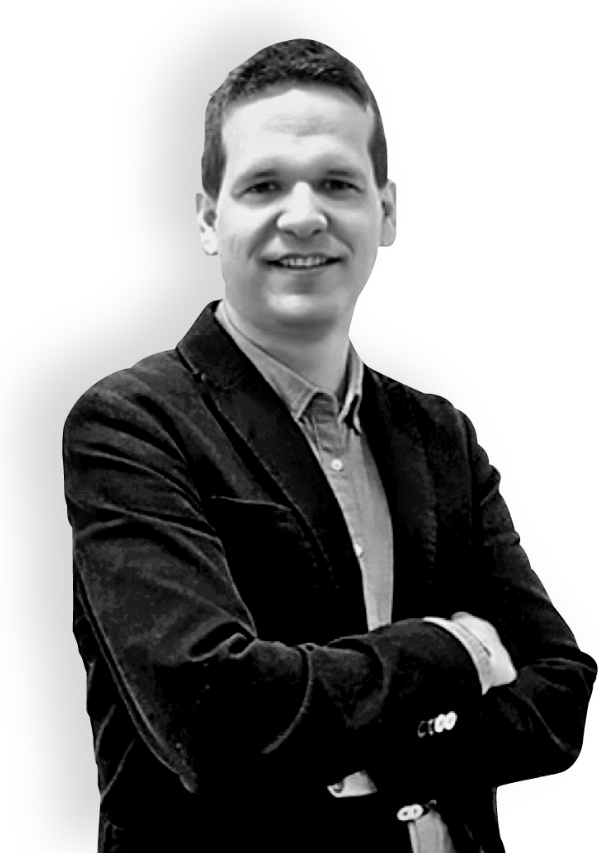 Loved This Episode?
Please consider leaving me a review with Apple, Google, or Spotify! It'll help folks discover this show and hopefully we can change more lives!
RATE AND REVIEW