CLICK TO SUBSCRIBE
Local SEO work is important for local businesses especially if your business is a brick and mortar like a car repair shop, a salon or any kind of service provider.
So how do you optimize your website or the content you are putting out for local search? There are various strategies that you can do especially if your business is located in smaller towns with less population.
Listen to this episode and hear Gert Mellak's tips for overcoming local SEO challenges.
Podcast Highlights:
00:00 Prologue
00:36 Podcast Intro
00:46 Introduction to the topic
01:33 Optimizing your website for local search
02:16 Why is it better to check out groups, forums that are relevant for a specific region e.g. Facebook Groups?
02:50 Claim your Google business profile listing
03:29 Another strategy is to generate online reviews from your customers and act on negative reviews right away.
4:29 Why is it important that the content you are putting out has some elements that are of local relevance?
06:01 End
Connect with Gert Mellak:
Website: https://seoleverage.com/
Email: [email protected]
Brick and Mortar SEO Tips
Nowadays, many overlook the value of traditional brick-and-mortar businesses. However, even in times of e-commerce trends, physical stores still play a crucial role in everyday life. And just like their online counterparts, these stores must prioritize their online presence to stay relevant and rank on the Google search results page.
This is where brick-and-mortar SEO comes into play.
If you find yourself grappling with brick-and-mortar SEO, here's an episode with Gert packed with valuable insights.
What is Brick and Mortar SEO?
Brick and Mortar SEO refers to the process of optimizing a physical store's online visibility and local search presence. Traditional SEO primarily focuses on improving website rankings in search engine results pages (SERPs). However, Brick and Mortar SEO concentrates on traffic and customers.
By investing in Brick and Mortar SEO, local businesses can:
Increase foot traffic and drive in-store sales
Build trust and credibility among local customers
Enhance brand visibility in the local market
Gain a competitive edge over online-only retailers
Staying updated with trends and adopting new strategies will be vital for businesses to thrive in the evolving landscape.
SEO Best Practices for Brick and Mortar
Gert shares these local SEO tips for brick-and-mortar businesses:
Optimize your website for local searches
Keyword research is vital for optimizing your website for local searches. You need to know how people are searching for your products or services in your local area. This information is not always available in keyword research tools, especially if you're in a smaller town. However, you can find this information by checking out Facebook groups, forums, and Twitter.
Keyword research aims to ensure that you're getting the right content in front of the right people. When people search for keywords related to you, you want your local sites to show up in the local search results.
Claim your Google business profile listing
Google Business Profile (GBP), formerly known as Google My Business, is a free directory that allows you to control how your businesses appear in Google Maps and Search. By claiming your business listing, you can provide Google with information about your business, including:
Address
Phone number
Hours of operation
Store's website
Business Category
Photos, videos, and reviews of your listing
Claiming your GBP listing is essential for local search engine optimization. This can help you, and Google puts your business in front of your future customers.
Generate online reviews
Are you aware of what your customers are saying about you online?
Here's an example of Google ratings of SEOLeverage:
Taking a look at the reviews and ratings on Google and other search engines can show you what kind of feedback your business is getting. It's essential to be proactive in responding to both positive and negative reviews. Also, invite your satisfied customers to leave positive reviews at the right moment.
Reviews are an important piece of any online reputation and local SEO strategy. That's why make sure you're doing it properly and not trying to "fake it."
Create a good localized content strategy
To create local content strategies effectively, ensure that the content on your site is relevant to the local area.
According to Gert, links from other websites should connect to your local business context. Also, focus on getting press coverage from local newspapers, magazines, and other authorities.
Furthermore, if your business is a chain or a franchise, take the time to create individualized strategies for each location. This will help you target customers more effectively on a local basis.
Conclusion
A brick-and-mortar store can still succeed. Even if you only operate a single store, garage, or repair shop in multiple towns, you will still face challenges with local SEO. Therefore, it is crucial to maintain a clear focus on your local market and ensure relevance is always a priority.
If you want to know more about SEO, please reach out to an expert. Gert Mellak helps any business to utilize and achieve what the expected results could be. So don't be afraid to try something new with your brick-and-mortar business.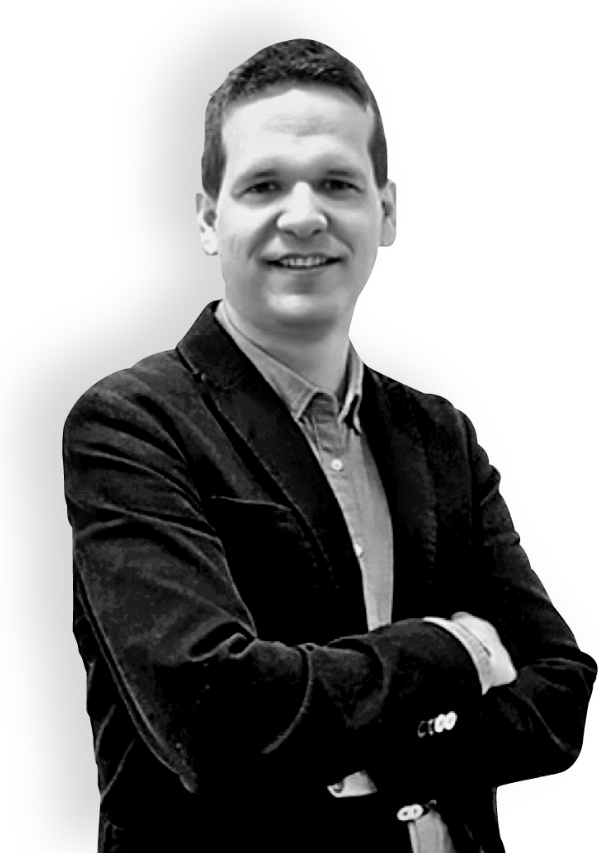 Loved This Episode?
Please consider leaving me a review with Apple, Google, or Spotify! It'll help folks discover this show and hopefully we can change more lives!
RATE AND REVIEW