CLICK TO SUBSCRIBE
Making your business profitable can be as simple as using the seven basic levers, which a lot of business owners most often overlook and neglect to review. Often you need somebody from the outside looking in, because business owners are engrossed with the day-to-day operations of the business. They think they are doing everything right because they cannot see the label from inside of the jar.
One of the basic foundations of a profitable business is having the right team at the right time. If you have someone who is running a certain department, let's say the tech side and that someone has been doing this for 10, 20 years, yet he may not have upgraded himself to learn about the latest trends. When this happens, it decreases your bottom line.
Podcast Highlights:
00:00 Prologue
00:28 Podcast Intro
01:27 Seven Profit Levers that makes businesses more profitable
02:01 A quick side story of Daniel's client Michelle who needed help with increasing her profit.
04:55 How Michelle was able to more than 10x her profit using the seven profit levers all throughout?
08:06 Another story about another client of Daniel on 'eliminating unnecessary expenses'.
12:52 What is automating your follow-up?
15:34 For business without a product, why does one-on-one conversations make sense instead of automating follow up?
18:50 How do you leverage your profit with upsells and cross sells?
21:53 Gert's story about a client's tourism to the United States website.
22:57 When people land on your website but did not take action, will they buy or are never going to buy in the future? (...What are the two tools used in deploying remarketing?)
28:02 What is OPA, Other People's Audience and how to leverage on those?
32:41 How does building the right team help increase profits?
38:46 The importance of going back to the basics and having a strong foundation in your business.
40:00 A recap of the conversation with Daniel Pope.
41:25 Where to connect with Daniel Pope?
43:08 End
Resources:
MailChimp - https://mailchimp.com/
ConvertKit - https://convertkit.com/
Pipedrive - https://www.pipedrive.com/
HubSpot - https://www.hubspot.com/
Active Campaign - https://www.activecampaign.com/
"What Got You Here, Won't Get You There"by Marshall Goldsmith - https://www.amazon.com/gp/product/B000Q9J128?ref=knfdg_R_hard_pew
Connect with Daniel Pope:
Website - https://beknownonline.com/
Website - https://www.daniel-pope.com/
LinkedIn - https://www.linkedin.com/in/danielapope/
Connect with Gert Mellak:
Website: https://seoleverage.com/
Email: [email protected]
Paid Ads Funnels with Daniel Pope
Paid ads funnels are a powerful way to generate leads and sales for your business. But if you're unsure how to create and optimize them, you could waste your time and money.
The success of paid ad funnels goes beyond leveraging the seven levers of profitability.
In this episode, Daniel Pope will teach you everything you need to know about paid ads funnels. He'll show you his side story and the seven profit levers.
The Seven Levers of Profitability
The seven levers of profitability are a set of seven key areas that businesses can focus on to improve their bottom line. These levers are:
Fix your pricing
Eliminate or pause unnecessary expenses
Automate your follow-up
Implement upsells, cross-sells, and all fun sells
Leverage other people's audience
Deploy remarketing
Find the right team
Let's find out more about these profit levers in this episode.
How Daniel Helped His Client Skyrocket Her Profit
Michelle is Daniel's client from way back. She was selling physical CDs but was breaking even after factoring in the cost of CDs, shipping, and her time. She hired an advertiser overseas but was still not making a profit.
Daniel came in and fixed her advertising. They took a holistic view of her online ecosystem and saw that she had a large email list, YouTube channel, and Instagram following.
Here's how Michelle got more than 10x her profit using the seven profit levers:
Fix your pricing. This doesn't mean reducing the prices. But rather looking at what people are willing to pay for the products or services and offering them at a price that is both profitable and attractive to customers.
Eliminate unnecessary expenses. This includes things like bad advertisers who are only focused on vanity metrics. And also any other costs that are not essential to the business. For example, as an SEO agency, Gert used to spend $1,000 per month on tools. While this can be a drain on profitability, the insights these tools provide can be invaluable.
Automate your follow-up. They use email sequences, chatbots, and a powerful mini-chat system. This helped them to stay in touch with potential and existing customers and to nurture them through the sales process.
Implement upsells and cross-sells. We made sure that Michelle's sales funnel was simple and easy to follow.
Leverage other people's audience. The content is what will attract and engage the audience. They make sure that it is high-quality and informative.
Deploy marketing. Daniel's team helped her create a course on how to use Facebook Lives to sell more. They put together a simple funnel that resulted in $52,000 in revenue at 100% profit margins.
Find the right team. A good decision has Daniel as a partner on board.
Over the next 18 months, They scaled her system up to $1.7 million in gross revenue at 60% profit margins. This was achieved by using all seven of the profit levers.
How to Eliminate Unnecessary Expenses
Eliminating unnecessary expenses is one of the best ways to improve your bottom line. A recent client of Daniel, let's call him Brad, was spending $15,000-$20,000 per month on software expenses. He was getting so much traffic to his website that he was going over his monthly limits on three different video platforms.
When they took a look at his system, they realized that he was paying for more than he needed. So here's what they did:
Eliminate unnecessary expenses. This includes reviewing their software subscriptions, hosting fees, and other costs to see where they save money.
Track their expenses. They identified areas where they cut costs and better improve their bottom line.
Review their Profit and Loss report on a regular basis. This gave them a clear picture of their business's financial health.
The value of SEO is also vital. Gert shares how SEO has helped them to get a better understanding of their client's businesses. Both of them recommend using SEO as a way to identify areas where your business can be improved.
What Automating Your Follow-Up Means?
Automating follow-up sequences is a powerful way to increase sales. By sending out a series of emails or text messages to people who have visited your website or shown interest in your products or services, you can stay top-of-mind and encourage them to take action.
One example of how automating follow-up sequences can be beneficial is with abandoned cart sequences. These sequences are triggered when someone adds items to their cart but does not complete the checkout process.
In addition to abandoned cart sequences, there are many other types of follow-up sequences that can be automated. These include welcome sequences, sequences after purchase, and sequences to promote new products or services.
Here are some additional tips to consider:
Consider the product-market fit
Manual follow-up
Use CRM software
Be consistent
By automating your follow-up sequences, you can free up your time and resources so that you can focus on other aspects of your business.
How Increase Profit with Upsells and Cross-Sells
Cross-selling and upselling are two powerful techniques that can be used to increase the average order value of your business.
Cross-selling involves selling additional products or services to customers who have already made a purchase. Upselling involves selling more expensive or premium versions of products or services to customers who have already made a purchase.
There are many ways to implement cross-selling and upselling, but the two most common are:
Offering complementary products or services to customers who have already made a purchase.
Offering discounts or promotions to customers who purchase additional products or services.
Two Ways in Deploying Remarketing
Remarketing is a tool that can be used to reach people who have already visited your website but did not take action. There are two main types of remarketing:
Retargeting ads: These ads are shown to people who have visited your website but did not take action.
Remarketing to existing or past buyers: These ads are shown to people who have already purchased something from you.
Daniel said that many businesses stop telling people about their other offers after a customer has made a purchase. However, by continuing to follow up with customers, businesses can increase sales and improve customer loyalty.
What is Other People's Audience (OPA)?
Other People's Audience (OPA) is a term used to describe the concept of leveraging the audiences of other people to promote your own products or services. This can be done through a variety of channels, such as social media, email marketing, or guest blogging.
There are a number of ways to leverage OPA. Here are a few tips:
Identify your ideal audience
Find influencers
Reach out to influencers
Create valuable content
Track your results
How to Build a Team
Building a profitable team is essential for any business owner who wants to achieve their goals. However, it can be difficult to know where to start. Here are some tips on how to build a profitable team:
Hire the right people
Set clear expectations
Provide ongoing training and development
Create a positive work environment
Celebrate successes
There are a few common mistakes that business owners make when building a team. Here are a few tips to avoid these mistakes:
Don't be afraid to fire or pause.
Don't be too cheap.
Don't neglect your team.
Conclusion
Daniel Pope and Gert Mellak agree that the foundations of a business are essential for its success. If the foundations are weak, the business will be unstable and difficult to grow.
Moreover, businesses try to be too clever with their marketing, which can lead to problems. It is often better to simplify marketing and focus on the basics.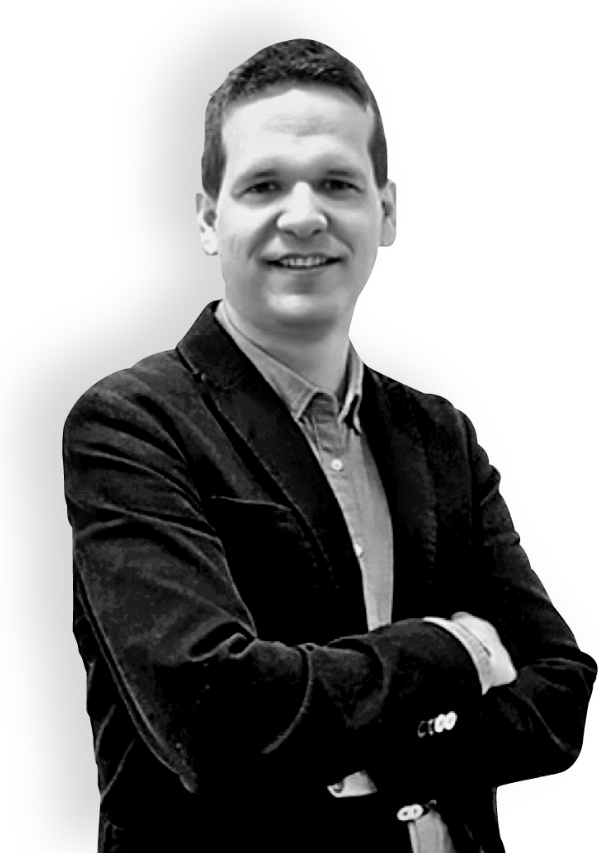 Loved This Episode?
Please consider leaving me a review with Apple, Google, or Spotify! It'll help folks discover this show and hopefully we can change more lives!
RATE AND REVIEW