CLICK TO SUBSCRIBE
In this episode Gert had a delightful and very informative conversation with the widely known title of The Brand SERP Guy, Jason Barnard. Jason is an author and he used to be known as the Blue Dog cartoon character in Boowa and Kwala in 2007.
Using the child analogy with the History teacher, the teacher is the authority on the subject of history, but not a good authority on how to bake a cake. This is where the Knowledge Panel comes into picture and how Google will present you to the searchers, e.g. who you are, what you have to offer, what is your brand, etc. Listen and learn how easy it is or how much less effort you can build up your Knowledge Panel using the Kalicube process than doing it manually.
There's more to this episode that you can pick up especially on brand SERPs, so listen to the very end and make sure to download the transcript of the episode.
Podcast Highlights:
01:05 Introduction of the episode, the guest and how did they get introduced
03:34 The background of Jason Barnard and how he got to correct Google in presenting him as the character Blue Dog.
04:56 Why is it important to connect the dots for Google to see the different properties that they will take into account, according to Gert?
06:26 What is the difference between branded and non-branded searches? (...When should people start to worry about their brand?)
10:01 How important are rich snippets for courses or in a coaching program? (...What is Schema Markup in terms of how Google makes sense of what a web page is actually about?)
12:56 What benefit can it give you to take as much advantage of Google, play their game as a bonus perspective, rather than thinking of it as taking something away from you?
17:30 Although Google My Business and the Knowledge Panel are set up differently, how can the two exist together? (...Can everybody get a knowledge panel?)
21:18 What are the different options in Kalicube that people can use and what is the three-step process that goes on an eternal cycle for Google?
24:18 How long does it take to build the Knowledge Panel? (...What are the caveats to it?)
27:55 What are second party websites that you can have partial control of and what about the third party websites that you have no control of, but are confirming what you are saying on your website?
30:24 How much effort does one need to put up a knowledge panel by doing it manually compared to the Kalicube Pro's process?
31:57 How was Jason able to change his description with Google from a musician to being an author first?
35:45 What are the 3 most important things than Google's offering on Schema Markup? (...How important is entity description?)
30:39 How does Google take into account when it comes to ranking non-branded terms?
42:23 Where to connect with Jason Barnard?
43:25 End
Resources:
Past episode with Katrina McKinnon - https://seoleverage.com/podcast/088-how-to-write-helpful-content-with-katrina-mckinnon/
Book, The Fundamentals of Brand SERPs for Business by Jason Barnard - https://www.amazon.com/Fundamentals-Brand-SERPs-Business/dp/1956464107
The Knowledge Panel and Brand SERPs in Google with Jason Barnard
Google has always been a search engine that has adapted to the needs of its users. As times have changed, so too has how you use Google to find what you need. One such change is how Google displays information about brands and businesses in SERPs.
Join Gert as he interviews the widely known title of The Brand SERP guy, Jason Barnard. Learn how much less effort you can build up your Knowledge Panel using the Kalicube process. Plus, how to improve your overall brand visibility in Google search results.
Let's get started!
The importance of connecting the dots for Google
If you're like most website owners, you've heard that it's important to connect the dots for Google to see the different properties on your site. But what does that mean, and why is it so important?
There's a children's game, which Gert's kids love to play, that only needs to connect one dot to the next dot. In the same scenario, Google is a powerful search engine that can help you find information on the Internet. In order to make sure that Google can properly index your website and its content, you need to connect the dots for Google to see the different properties of your website.
By doing this, you will help Google understand how your website is structured and what its content is about.
What is the difference between branded and non-branded?
In the SEO world, most searches that people focus on are non-branded. But the idea that branded search isn't important is kind of ingrained into SEO.
SEOs do tend to think about expanding reach. Jason cited that in order to do this, you need to ask it yourself
Who am I
What should I do
To whom do I offer it to
Kalicube's strategy starts with building a digital strategy from the brand SERP outwards. Simply, they look at what appears when somebody searches Kalicube and then:
They say
What do they see
What did they expect to see
What do they want to see
In order to see what they expect to see, they work from
What do they see
What they wanted to see
Initially, Jason's company didn't have a Twitter account. This social media platform is an important aspect of the marketing funnel that Google needs to present to its audience when you search for its brand name. So, they have worked on it. As a result, all aspects of their business are being presented, including their brand message, social voice, product, and reasons to connect with them.
How important are rich snippets for courses or in a coaching program?
Generally, rich snippets are important because they're immediate gains you can get from schema markup. This is what Google aims for, to get you to start using schema markup because it is Google's native language.
"The more structured data Google gets, the more confident it is to have a deeper understanding of what's on your web page. And the better it can match your solutions to the relevant audience when they search."
On the flip side, Google wants to make users happy. If you have a specific article answering the question, you rank better than if you have a long article answering it somewhere.
Would you use schema code to mean leaving out potentially higher CTR or leaving can bring more engaged users?
Jason believes that people will visit your website when they're actually truly interested. But, what you do is simply play the game. It will automatically be forwarded to your competitors if Google doesn't send you.
Outlook: Think of it, if you're not relying on Google, you can build different marketing channels. But play and get some traffic if you use Google as your platform for traffic and acquisition.
Here are things you can do:
Create content that really answers a question or solves the problem for your audience.
Put that content on the platform where they naturally hang out, which could be a medium. It could be Facebook, LinkedIn, or your own site.
Then, package that content so that Google can use it best.
From your perspective, using schema markup and playing the Google game is hugely beneficial in the short term. And if you play the Google game from Google as a bonus perspective, it's going to make your business last for years.
The difference between Google My Business and the Knowledge Panel
Google My Business and the Knowledge Panel are great tools for businesses to help with their online presence. However, they are two completely different entities that offer other things.
In simple terms, Google My Business is part of Google Maps. This means that it's an entity or a thing, but it's a company's physical location. In contrast, Knowledge Graph, which is the so-called Knowledge panel, is the company itself or the concept.
Can everybody get a knowledge panel?
The answer to the question is YES; everybody can have a knowledge panel.
When you think about something like Wikipedia, you need to be notable. And the point about that is that it's an encyclopedia for humans. So they only want to have information that would interest a human being in reading.
On the other hand, Google likes to understand the entire world. So it doesn't have the concept of notability. It just has the concept of understanding and confidence in that understanding.
Google has to use machines to build its understanding. At the same time, Wikipedia uses human beings to curate the data, to add the data little by little, page by page. Google at scale cannot do that.
At Kalicube Pro, what they follow is the process of educating the child. It simply takes this very simple process and makes it efficient, effective, and incredibly easy.
Additionally, Gert believes that the Knowledge Panel is not just to be visible there on the site Google. Still, it also means that Google has a really good understanding of your brand. Ultimately, it's worth engaging in and pursuing getting the knowledge panel because it's just a confirmation that Google has a good grasp on what you're actually doing.
What is the three-step process that goes on an eternal cycle for Google?
Let's go over first the different options in Kalicube that people can use:
Kalicube Pro. It is the most expensive and actually an agency level tool. They first get the clients on board and help them with the knowledge panel and the SERP brands.
Do it For Your Service. While there's a pro to educating the child, Kalicube also has an option to do this for free. Simply start with getting into Kalicube and checking for the massive resource available.
Here is the three-step process of Kalicube:
Build an entity home. This entity home is the place on your website that Google trusts are the source of information about you. It's trying to put a plate puzzle together with fragmented pieces of the web and on your entity home.
Corroborate what it is you're saying on the entity home. So you basically correct every piece of information around you, about your brand around the web, then from the entity home.
The eternal cycle of self-corroboration. Whereby it goes out and finds the same information, it comes back and sees the information. If Google gets into this eternal cycle, it will trigger a knowledge panel for absolutely anybody after a while. However, if that cycle is truly consistent and collaborative, the sources you're pointing to are trustworthy, accurate, and relevant.
How long does it take to build the Knowledge Panel?
There's this scenario:
If you do a great job, spring clean, go out to every source, and correct them all simultaneously. Then add these hyperlinks or schema markup depending on how you're doing it if you're picky or not geeky. Then it will take about three months.
But obviously, there are caveats.
If it was a telco mask before, it could take longer.
If you've had a Wikipedia page deleted, it can take a year.
As Gert said, entity home is usually the about page giving all the information: who you are, what you stand for, what you work with, and who can help. You have the information, essentially backing this up, being the extra supporting information.
Would you say like advocates on other blogs? Or should this be recognized by social media platforms?
Everyone loves to talk about their website and third parties. However, what about the second party?
For Jason, the second parties I consider are Twitter and LinkedIn. Google knows that you partially control the information.
Getting people on relevant or authoritative sites is incredibly important to write or publish information about you. As a result, you can instantly write to them, and they can write about you.
If you use the child analogy, the history teacher will be incredibly authoritative and incredibly relevant to history topics. But they wouldn't be an excellent reference for how to bake a cake. So, if you're talking about baking cakes, you would want the baker to explain it to the child, not the history teacher.
So there were two things there:
He changed it everywhere within two days. Google had crawled it all again, and it seemed that absolutely every move. My latest call says this, so, therefore, he must be an author.
Explain it very clearly. Suppose you see this contradictory information, and you're the parent. In that case, be clear and educate this child by explaining it very clearly, and then pointing to all of the people, all of the sources authoritative and relevant, who can confirm what you're saying.
In simplest terms, it connects the dots as much as possible and as fast as possible. Try to establish a network of connections Google trusts.
Do you need to focus only on Schema Markup?
It's true; most of you are obsessed with schema markup. On the other side, schema markup is only the fourth most important thing.
Here are the things that important in terms of Google:
Entity home. You have to decide what the entity home is and convince Google that that is the entity home. And it's preferably your about page, but it could also be your home page.
Entity description. You need to write a description that the machine can truly understand and their Kalicube Pro within the platform.
Corroboration repeats it. The pieces of this puzzle that Google's trying to put together fit together correctly.
Schema markup. This simply supports the first three steps, identifies the entity home, repeats the description, and points to the corroboration. Schema markup is not necessary, but it is beneficial.
How does Google take into account when it comes to ranking non-branded terms?
Yes, it does. Jason added that Google and Bing have moved a big step forward and that there is much more interaction between these different algorithms and the Knowledge Graph.
Google is aiming more and more to get people to research Google in depth by offering people also asked by, offering carousels offering all of these different interactive elements and videos on the SERP. It's all to do with Google's understanding of the relationships between all of these different things going on, on the SERP when you search.
Moreover, to buy, to convert whatever it is you have to offer, the solution you have, the user will have to come to you. And that's where you need to focus.
Connect with Jason:
Website - https://jasonbarnard.com/
Website - https://kalicube.com/
Twitter - https://twitter.com/jasonmbarnard
Kalicube Academy - https://kalicube.academy/
LinkedIn - https://www.linkedin.com/in/jasonmbarnard/
Connect with Gert Mellak:
Email: [email protected]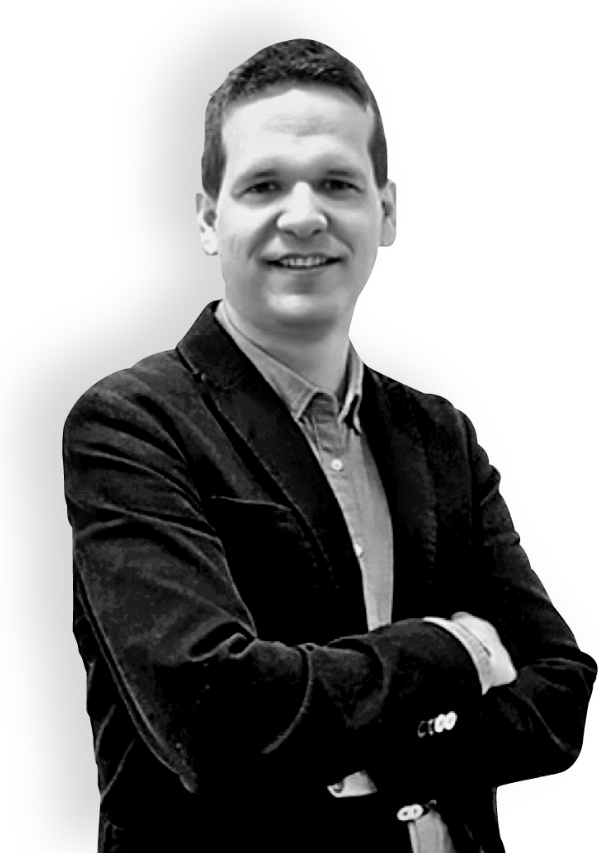 Loved This Episode?
Please consider leaving me a review with Apple, Google, or Spotify! It'll help folks discover this show and hopefully we can change more lives!
RATE AND REVIEW