CLICK TO SUBSCRIBE
Growing your SaaS business with SEO isn't a simple thing. It's not like you just push a button, and expect that the content you create will rank first immediately. It does not happen overnight. It's about bringing value, forging relationships, building goodwill with your audience over time, and finding the product market fit.
Valuable insights here from the conversation of Gert with Kevin Sahin from ScrapingBee.com, a company that specializes in web scraping. When your clients are tech savvy or more of the developers, you have to take caution in making sales pitches because they hate marketing. When doing content marketing targeted at developers, forget the conversion rates. You only get to them by providing value. That's value, value, value! Think of your Saas business as a long-term game. Of course, there will be challenges and failures, but you must be consistent and enjoy the process.
Podcast Highlights:
00:00 Prologue
00:35 Podcast Intro
00:45 Introduction of the episode and the guest
01:56 Kevin Sahin journey, from being in corporate to startups, then in SEO.
06:31 Kevin's journey into web scraping, the challenges and failures and how they eventually launched ScrapingBee.com?
13:14 How did Kevin and their company ScrapingBee get their first clients?
16:26 Since Kevin started with building blogs, how did he create the blogs so that it ranked? (...How did he start to learn SEO and implement it?)
22:28 Gert's personal theory on how Google takes signals and ranks a content as something good and with authority.
25:19 What else is important to consider when doing content for tech-savvy audiences? (...Why is it that any marketing tricks or optimization techniques are not received well by developers?)
32:00 Kevin's advice to people who would like to grow their SAAS business through SEO or content marketing.
35:23 Gert recapping the conversation with Kevin Sahin and the importance of having a long-term view in SEO.
37:39 Where would listeners find the episode and the link to the Ahrefs course.
38:23 End
Resources:
Ahrefs Blogging for Business Course - https://ahrefs.com/academy/blogging-for-business
How to Grow a SaaS With SEO With Kevin Sahin
When you're starting a SaaS business, it's tempting to focus all your efforts on developing products and getting them in the hands of users. But don't forget about SEO!
SEO is a great way to bring in more traffic and convert leads into paying customers. However, it isn't a one-click method to get the results. Instead, it's a long process that requires a lot of work to bring value to your content.
Here's a valuable conversation of Gert with Kevin Sahin from ScrapingBee.com to outline some of the best practices to grow your SaaS business. So read on to learn more!
The Failures Kevin Faced in Launching His Company
Anyone who's ever started their business knows that it's not always easy. In fact, it can be downright uneasy at times. Just ask Kevin, who faced several challenges and failures in launching a SaaS business called PricingBot. But despite all the failed startups, he never gave up and eventually found success.
Here's a look at the reasons why they failed:
They didn't manage to get a proper distribution channel.
They couldn't find a good way to beat the competition in the search engine.
They couldn't find a way to build a repeatable sales process.
They didn't like to manage to get past $1,000.
As a result, they sold it to one of their competitors for just a small amount. But it doesn't end there.
What Are the Two Issues in Their SaaS Business, and How Do They Solve the Problem?
There's a great thing about encountering many issues while web scraping. And one of them is analyzing what could be the possible solutions that they believed they faced successfully.
The issues and solutions are two-fold:
JavaScript rendering
When you scrape the web at scale, you encounter a technical problem, especially if you're using JavaScript frameworks.
One of them is that it's hard to scrape those websites if you don't use a headless browser. That means you will get basically an empty page because all the content is rendered with JavaScript. So you need it, and scaling a headless browser is hard.
Proxy management
Generally, you need proxies in many ways. For example, when you want to access internationalized content. Or, if you want to see a price in euros on an international online retailer, you need an IP address in the European Union.
However, many websites will block your request if you make too many requests per day. If so, you need more IP addresses. That's why they think of a great alternative: to launch an API that wraps and packages the two solutions, proxy management, and JavaScript rendering.
And the other thing, having a product is good, but you need to have a reputable way to attract customers. Kevin and his partner had successful programming blogs and ranked for many keywords related to web scraping.
How Did Kevin and ScrapingBee Get Their First Clients?
Regarding SEO, ScrapingBee started writing a blog before launching the product. So before they publicize the company, they already have traffic that comes from their blog. And that's where they acquire the first customers.
Here's the process of how they launched their company:
It started on a startup playbook, which means launching on different platforms.
Instead of making big announcements, they did beta first. As a result, they get an initial email list, which gets the first beta users.
They decided to launch publicly; it was in August 2019.
The company continues to grow in succeeding years.
Gert believes that SEO can get better rankings and traffic if you just do it right. If you execute blogs, the right keywords, and link building, which his company SEOLeverage™️ did, you can get conversions out of your traffic better.
Implementing SEO in Content Creation to Get Better Rankings
Kevin cited that the problem nowadays is that there's too much information available. So, it's difficult to filter noise and find real information. Additionally, some so-called experts believe they are better at SEO. For a simple reason, the Google algorithm is kind of a black box.
There are three things that matter in terms of SEO implementation:
Keyword research
Content
Link building
At first, they started to learn about keyword research, how to do it, and how they can focus on counterintuitive keywords. For the content itself, they wrote everything by themselves at the beginning. And then, slowly, they started changing their process.
In short, they write an up-to-date article about any kind of technology. On the other hand, they change the tone.
"One simple trick is to change your mindset and try to write something that is engaging. And that doesn't feel like documentation."
In order to create content in this manner, what you can do is hire a content editor. Not only can they help you write correct English with the typos, but they can take a boring article and translate it into an engaging one.
How Google Takes Signals and Ranks Content With Authority
Google is notorious for ranking pages and websites with authority. But how do they do it? And more importantly, how can you make sure that your content is seen as authoritative by Google?
According to Gert's personal theory, Google takes into account when ranking content these signals:
What happens after users come back or do not come back?
How long do they stay?
What do they do?
How do people feel when they come to a website?
What kind of feeling do they get?
If you have a location page that works, try to target more locations. Or, if you're already ranking decently, make sure you establish yourself as a topical authority there. In short, establish a thing called topical trust.
Other Considerations When Doing Content for Tech-Savvy Audiences
When you do content marketing for a technical audience, one of the most important things is to provide as much value as possible. Think of the value and what they can get, and give them the information they ask for.
Additionally, because most developers hate marketing, do not advertise your product in any way. Like, if they feel that you're trying to sell them something, they're going to hate it.
A great lead magnet will work with other users or target audiences. Perhaps, conversion rate optimization techniques and Call-to-Actions will be a great catch for them. However, with developers, it doesn't work.
What you need is to provide a pure tutorial without asking anything. It's content that increases brand awareness and the long term. Remember, don't implement SEO actions that you think your readers will not love.
How to Grow Your SaaS Business Through SEO or Content Marketing
Kevin cited different things to consider when using SEO to grow your business:
You need to have product market fit. People expect to rank first immediately, and getting results immediately, will take a lot of time. In order to build great backlinks, you need first to build great relationships, which doesn't happen overnight. Use the search volume and keywords.
You should start with the course from Ahrefs, Blogging for Businesses. They will teach you everything from keyword research to how to build, you know, content briefs and how to write good content, like all the technical.
Be consistent. Since it's a long-term game, you just have to be consistent. Plus, enjoy the process.
Wrap Up
So there you have it. A valuable conversation in SEO from Kevin Sahin himself!
As you can see, more things go into ranking your website on SERPs. But if you put in the time and effort, you can see a big payoff. And luckily, we're trying to support here with our consulting framework and SEOLeverage™️ app as well, just to make sure that the consistent efforts are working and work in the right direction.
If you're interested in learning more about SEO or want help implementing these techniques yourself, be sure to check out SEOLeverage™️.
Connect with Kevin:
Website - https://www.scrapingbee.com/
Connect with Gert Mellak:
Email: [email protected]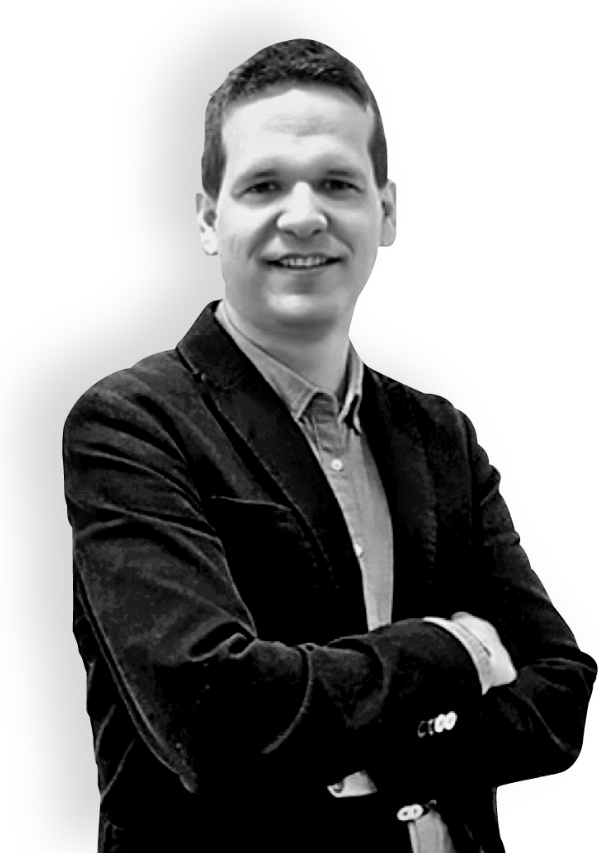 Loved This Episode?
Please consider leaving me a review with Apple, Google, or Spotify! It'll help folks discover this show and hopefully we can change more lives!
RATE AND REVIEW