It is no secret that every company needs an SEO strategy. But if you want yours to fare better, then you should consider organic search engine optimization.
This online marketing strategy involves doing more minor activities, such as link building and keyword research. These improve your site's organic search result significantly.
To wit, 70% of marketing specialists view SEO as more effective than paid advertising.
Given the many organic SEO benefits, hiring SEO experts is a definite no-brainer.
But in case you're still thinking twice about hiring an organic SEO agency, then these ten benefits should help you make a decision. 
It's Better to Leave the Organic SEO Process to Experts
If you want your business to top the first page of Google rankings, you shouldn't leave the crucial SEO efforts to amateurs.
Expertise is one of the reasons why you should hire an organic SEO company. Your business is in good hands with them.
For one, they've staffed SEO specialists, including website developers and a quality content marketing team. They're educated and trained with everything under the SEO sun.
They're constantly updated with the newest changes in organic search traffic practices. They do so by monitoring forums, news channels, and even competitors for news about algorithm updates.
Compared to amateurs, organic SEO strategy experts can diagnose problems before they affect your search engine rankings. They do so by monitoring the changes in website traffic, indexing, and ranking loss using sophisticated SEO tools and programs.
They will then diagnose these problems again with the use of industry tech.
With their expertise coupled with some technical savvy, they can quickly fix issues that affect your organic search results.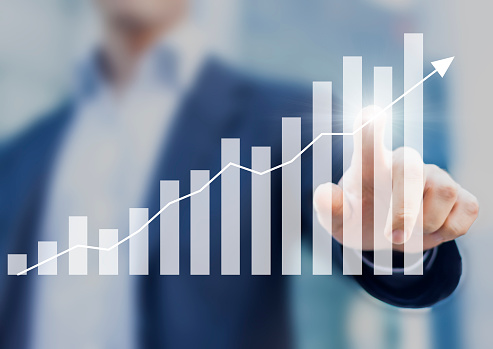 They Have Rich Experience in Building Organic Traffic
It's not their first time to do the search engine optimization dance. As such, they know which technical SEO and on-page SEO strategies work and which don't.
Given the many SEO companies in the market, it's best to go to a digital marketing agency that caters to your niche. You can check this by asking for their customized marketing services and local SEO case studies.
It's important to check their track record. Even if they have a lot of clients, it's all for naught if their organic SEO strategies don't work at all.
That said, you know you're working with the right digital marketing services company if they:
Focus on KPIs and the target audience
Work on search intent to attract high-value, ready-to-convert customers
Perform keyword research and competitor analysis
Launch a quality content marketing strategy
Organic Search Engine Optimization Services Can Help You Save Time
It will take time to build your business's online presence. It will depend on the current state of your website, its existing content, and link profile, among many other things.
While you can run SEO efforts on your own, they're time-intensive. Isn't it better to spend your time growing your company and bonding with your loved ones?
This is one of the reasons why it's crucial to get the help of SEO agencies instead. These experts can perform these time-consuming organic SEO strategies for you:
Researching relevant keywords
Optimizing content strategy and keyword density for organic search ranking
Link building and web development
Coordinating organic SEO services according to the company's KPIs
Analyzing organic SEO campaigns
Conducting an SEO audit
With their help, you may see your search results improve in four to six months. But it's just the beginning, with their assistance, you can boost your rankings even further. 
Organic SEO Services Can Help You Top the Search Engine Results Pages Faster
As mentioned, search engine optimization takes time. This is one of the main reasons why you should get professional organic SEO services.
They're more efficient than, say, assigning content marketing strategies to different people.
They're a tightly-knit online marketing team working towards the same goal—to help your website rank higher in search engines.
If changes have to be made to your SEO strategy, you can expect any of these modifications to occur straight away.
On-Page Optimization
As the name suggests, it's about bringing more traffic by making changes to the website.
Depending on what's needed, they may focus on content marketing or the technical SEO service.
A local SEO specialist may do any of these on your website:
Improve the site's expertise, authority, and trustworthiness
Modify the title tags, so it's not missing or poorly written
Optimize alt-text and headings to boost click-through rate
Audit the existing content and improve it to make it more relevant, substantial, and high-quality
Enhance URL structure
Improve internal linking
Conduct keyword research that aligns with search intent
Off-Page Optimization
As the total opposite of on-page SEO, this is all about making changes outside your site.
For example, they may build links that will draw traffic to your digital marketing campaigns.
Examples of off-page strategies include:
Building links
Balancing links
Analyzing social media signals
Publishing guest content
Posting in forums
Listing your company in local directories
In essence, you get to save a lot of time because you don't have to pass page optimization tasks from one specialist to the next.
Since your content strategy is adapted faster, you don't have to wait for long for your website to top the search results.
They Can Help You Maintain Your Search Engine Rankings
Let's say that an organic SEO company has helped your site reach the top of the rankings.
This doesn't mean you should merely sit back and relax. If you don't continue with your SEO services, you stand to lose this hard-earned ranking.
An SEO agency can help maintain your visibility by:
Updating and improving content, titles, etc.
Resubmitting the XML sitemap as necessary
Tracking the competition and outdoing all their page optimization efforts
Maintaining social media presence
Auditing internal links
Just remember all the time and money you've spent. Your ranking in search engine results pages is sure to take a tumble once you cut your SEO services.
SEO Specialists Can Bring More Traffic by Improving User Experience
User experience, also known as UX, is the encounter your clients have with your website. Needless to say, it's vital for your digital marketing campaign.
If clients deem your site unpleasant or hard to browse, they're more likely to leave right away.
This data will go back to the search engine. While a few bounces are not that bad, having too many of them may prevent your site from ranking higher.
To prevent this from happening, you need technical SEO experts who can help improve UX. They do so by enhancing the following:
Website Navigation
To encourage site visitors to stay longer, your website should be easy to use.
Case in point: 94% of consumers believe that the website they're browsing should be easy to navigate.
Fortunately for you, experts can simplify your complicated site navigation. That way, your customers can seamlessly visit from one page to the next.
Site Speed
Nobody likes to wait. In fact, one in four visitors will immediately leave a site if it loads for more than four seconds.
The good thing is that SEO agencies can help boost your site speed quickly by doing the following:
Compressing or minifying CSS, HTML, and JavaScript files larger than 150 bytes
Limiting redirects
Removing render-blocking JavaScript files
Leveraging browser caching
Boosting server response time
Utilizing a content distribution network
Optimizing images
Mobile-Friendliness
Did you know that 55% of total web traffic comes from mobile internet users? If you don't want to lose to the competition, you need to keep your site mobile-friendly.
Organic SEO professionals can do this by:
Using a specific mobile URL
Boosting site load time
Adding an easy-to-use navigation bar
Integrating a responsive design (thumb-friendly design, easy-to-find CTAs, legible font size)
Optimizing the site for local SEO
Optimizing tags and meta-descriptions
Creating mobile-friendly content
Natural Search Engine Optimization Helps Generate More Revenue
While you need to spend some money on organic SEO services, they're worth every penny. Just think of the old saying, "You get what you pay for."
For one, these experts can help you achieve better sales and more revenue!
Just look at these enticing statistics:
Organic SEO drives 1000% more traffic than social media.
The #1 result in search engines has a click-through rate of almost 32%.
The more links the page has, the higher its ranking in search engines.
53.3% of all web traffic comes from search engines.
Organic SEO leads have a close rate of almost 15%.
Organic SEO Specialists Can Help You Save Money
If you want to create an organic SEO strategy team in your company, you need to prepare for the costs.
For one, you need to procure expensive software and equipment. To wit, you need to spend $500 to $4,500 a month for a keyword tracking program.
Even if you have the money for this, it won't work as efficiently if you don't know how to use them.
As such, you and your staff need to undergo SEO training. It will cost you roughly around $1,100 to $1,400.
You need to get SEO experts on board if you don't have the time (or money) for training, just like most business owners. Depending on their experience, you may need to pay them $30 an hour or more.
All in all, these costs can take a toll on your company's finances.
So if you want to get only the best organic SEO services for half the price, then it's best to hire an SEO company.
For one, they offer flexible packages that suit your company's needs. You can pay monthly, quarterly, bi-annually, or annually, depending on what works for you.
Rates often depend on the competition, so if you don't have a lot of other sites to trump, you can expect to pay lower.
They also offer other digital marketing services, which may come in handy if you need some other work done. You won't need to find another company, after all.
A Professional SEO Service Provides Access to Vital Data
Andy Dunn once said: "Passion provides a purpose, but data drives the decision."
True enough, data is necessary if you want to draw more organic traffic. Without them, you wouldn't know if your organic SEO efforts are indeed working.
By monitoring and analyzing your organic traffic, SEO experts can provide you data regarding:
Your target audience, and which keywords resonate with them
The SEO services that gain the most organic traffic (e.g., social media marketing, content marketing, etc.)
Relevant content that draws the most number of conversions
Pages that don't perform well
Google Analytics metrics on products and services that appeal to shoppers
Remember, the more data you have, the more insights you have for your website traffic and sales.
Professional SEO Services are Safer for Your Website
Say you do the internet marketing services on your own. Just when you think you're climbing the organic search results, you're met with bad news: your website has been penalized.
It's often the case when Google recognizes your website as spam.
Unfortunately, this means that all the local SEO efforts you've made are down the drain.
You may not know it, but the off-page SEO campaign you've made may be the root cause of all these.
Unless you're willing to redo your digital marketing campaign all over again, it's better to leave SEO matters to the hands of a professional.
As mentioned, they are experts in optimization services—organic SEO or otherwise. They know the dos and don'ts of search engine services, among many other things.
With the help of an organic SEO expert, you don't have to worry about activities that may negatively affect your site's online visibility.
Final Thoughts
Given the many benefits of hiring an organic SEO company, there's no reason why you shouldn't do it now.
They can help improve your search engine rankings so that you get more traffic to your website. Likewise, they can help improve conversions and bring in more sales.
True enough, hiring an organic SEO expert is a win-win for your company.