If you're thinking of opening an online store, you will need an e-commerce platform.
However, the search can be quite confusing, given the many options out there. That said, you need to be on the lookout for a reliable yet scalable e-commerce solution.
Of the many programs in the market today, Shopify and 3dcart prove to be the most popular.
If you're considering any of these two, then make sure to read a comparison of their features, pricing, and other details below.
What is Shopify?
Shopify is a highly popular, if not the most famous, e-commerce platform in the market.
It was launched by Tobias Lütke, Scott Lake, and Daniel Wenand in 2006. The program was borne out of their desire to have an e-commerce solution that they could control.
Now, it powers over a million online stores worldwide.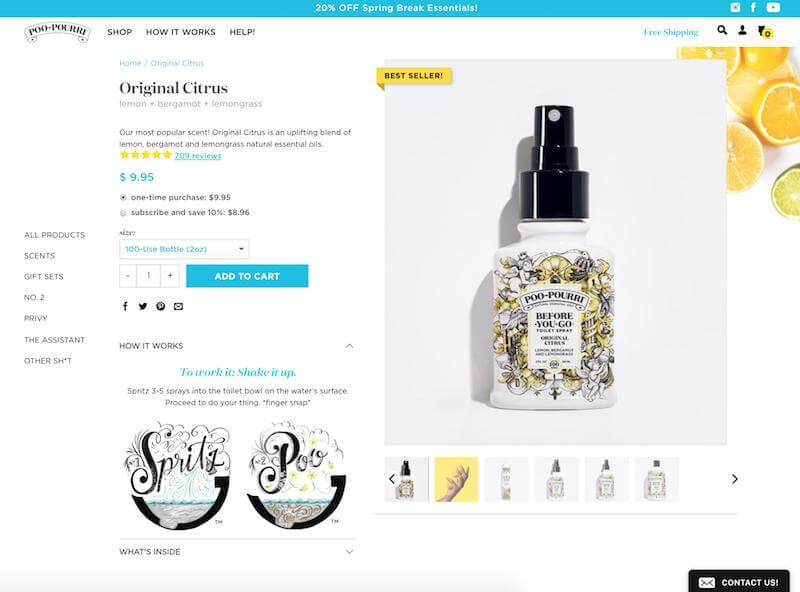 Site Creation
With the Shopify program, you are readily given the tools to start your business.
For one, you can quickly build your brand through its business name generation and logo creation features. It can also improve your store's online presence with its custom web address and social media ad campaigns. There are also free stock photos for website personalization to boot.
If you don't have any web design experience, you need not worry about messing up. After all, Shopify comes with 70+ free and paid themes and templates that enable you to create a visually attractive store.
It also has a drag-and-drop store builder, which means you don't need to master code to customize your store.
Selling
Business-wise, Shopify can simplify an otherwise complicated selling process. After all, it's the only tool you need for inventory management, returns, and other back-office activities.
It provides unlimited product uploads and centralized order management so that you can manage and fulfill all the orders in just one click.
Shopify also promotes a seamless buyer experience through its buy button, which you could add to your blog, website, social media platforms, and online marketplace. It even allows you to sell without inventory, many thanks to Oberlo's direct-ship solution.
While Shopify is known to support online stores, it can be used in brick-and-mortar stores as well. As such, you can use this in retail shops or pop-up locations.
Payments
Shopify allows store owners to use over 100+ third-party gateways, so customers from all over the globe can pay using any method they want.
It also allows for the acceptance of cryptocurrency such as BitPay.
Integrations and Marketing
Shopify can help you attract buyers through its content marketing and SEO solutions. You can run promotional campaigns via email, Facebook, or Google Smart Shopping – and automate them if you wish.
Shopify also comes with insight reports that provide an overview of your store's performance across all channels.
With these figures, you can determine both the plot holes and best practices in your existing marketing strategies.
Customer Support
Shopify provides 24/7 support before, during, and after your trial.
Then again, you could also browse its Help Center for any advice regarding growing your online store.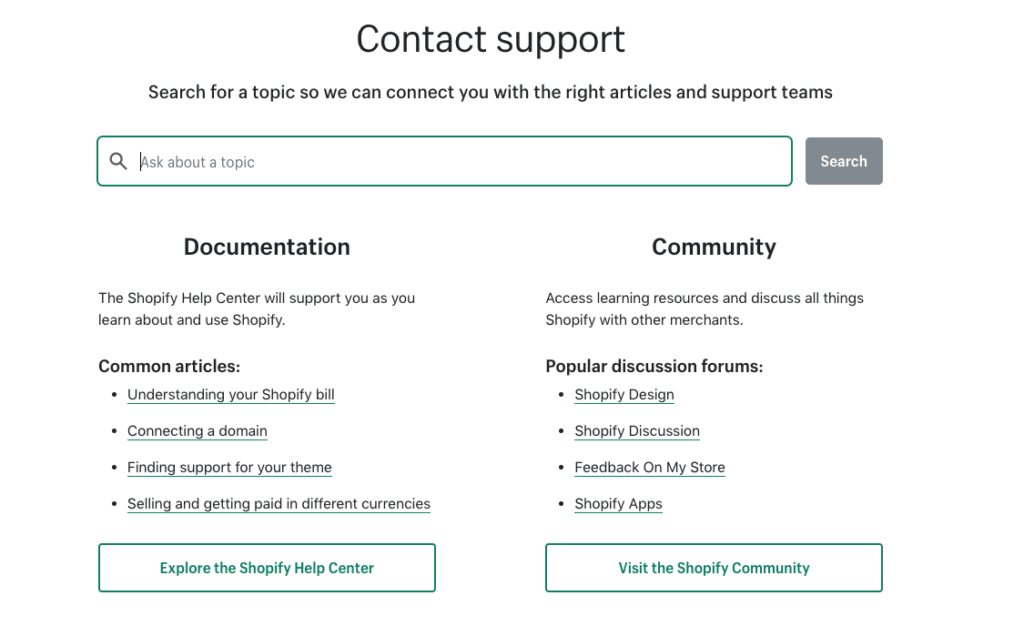 Pricing
At $13 a month, Basic Shopify is perfect for new business owners who can get by with barebone e-commerce features. It comes with two staff accounts and a transaction fee of 2%.
The Shopify plan, on the other hand, costs $54 a month. It comes with all the Basic Shopify features, with professional reports and three more accounts (for a total of five accounts). Its transaction fee is lower at 1%.
If you're looking for a scalable plan, you should consider the Advanced Shopify option. It costs $107 a month and comes with 15 accounts. It also has an advanced report builder and third-party calculated shipping rates. Plus, it has the lowest transaction fee at just 0.5%.
Since the transaction fees come with a third-party payment gateway, you can always avoid this by sticking with Shopify's own payment processor.
If you're undecided about which plan to use, you can take Spotify for a test spin. After all, it offers a 14-day free trial that does not require credit card details.
What is 3dcart?
3dcart is a cloud-based business software founded by Gonzalo Gil in 1997. Formerly known as Infomart 2000, it was created to improve the e-commerce experience for manufacturers and retailers alike.
Amazon's preferred e-commerce solution uses various technologies, such as Microsoft Net 4.5, Lucene, Angular JS, and Elasticsearch.
Site Creation
3dcart provides a website builder mostly made for e-commerce businesses.
It includes site hosting and unlimited bandwidth, so you don't have to work with a limited number of web visitors. You also get to choose from a variety of themes that you could customize according to your liking.
3dcart provides unlimited content pages, categories and subcategories, and full-featured product pages as well.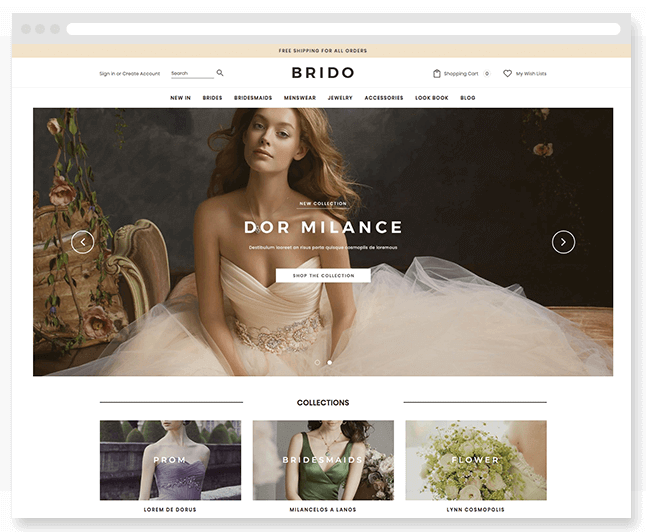 Selling
3dcart is equipped with a customer management tool that allows you to keep records, track orders, and provide customer support. There are no product limits, so you can upload as many as you want.
With its administrator dashboard, you can edit and/or fulfill orders, facilitate returns, and communicate with your patrons via email.
You can set up tax rates as needed according to your buyer's location. All you need to do is select the country and state, and you're good to go.
Another good thing about 3dcart is its abandoned cart recovery tool. It sends reminders to clients so that they are encouraged to complete their purchases.
It's also integrated with several shipping carriers, so your customers can choose from UPS, USPS, FedEx, or DHL. It also offers local options like Canada Post and Australia Post.
Payments
3dcart accepts payments from 100+ internationally recognized payment systems. It also takes digital wallets, including PayPal, Amazon Pay, Apple Pay, Google Pay, and Bitcoin.
As a bonus, it provides a 'buy now, pay later' option for discerning buyers.
Integrations and Marketing
If you're currently using other back-office solutions, you can link them with your 3dcart account right away. After all, you can easily connect your online store with programs such as MailChimp, QuickBooks, Shipping Easy, Avalara, and Google Analytics, to name a few.
3dcart also allows you to link your store with other e-commerce channels such as Amazon, eBay, and Facebook Marketplace.
As for marketing, 3dcart offers built-in SEO tools so you could promote your store and attract more buyers.
Customer Support
Tech support is available for 3dcart users 24/7.
Pricing
3dcart offers five plans, which are cheaper when paid yearly.
The lowest-priced tier is the Startup store, which includes one staff user at $9.50 a month. The Basic Store comes with two users at $14.50, while the Plus Store costs $39.50 for five staff users.
The most popular plan is the Power Store, which costs $64.50 for ten users. The most expensive option is the Pro Store, which allows 15 users at $114.50 a month.
All plans permit unlimited product posting, web hosting, and a Facebook store, to name a few. There are no transaction fees as well.
3dcart also offers a free 15-day trial, no credit card required.
The Verdict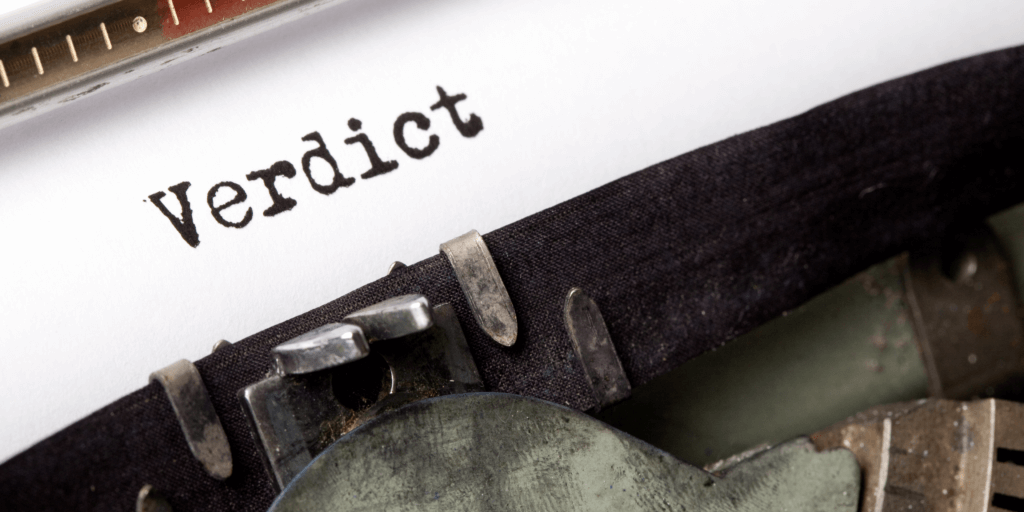 Both solutions offer to simplify the act of online selling. While they do have similar attributes, they have some substantial differences as well. Here are the two e-commerce platforms, compared according to their key characteristics:
Site Creation
While both provide the basics for every store such as web hosting and templates, they differ in user experience.
For one, it's not as easy to build a store in 3dcart compared to Shopify. The former comes with font and color inconsistency, not to mention the lack of an undo button. It also doesn't have keyboard shortcuts, making the site creation process a pain in the neck.
Shopify, however, makes store set up relatively easy. With its drag and drop feature, you can easily customize your store to your liking.
It comes with numerous keyboard shortcuts, as well as icons that you could quickly identify for use. It also has an undo button, so you can revert to your original design if you don't like the current one. It comes with a more consistent look.
Regarding design, 3dcart offers its users more amazing themes. 91 of them are free, while the premium options will cost you anywhere from $99 to $199. While they are plentiful, they do not have the necessary features, such as a scroll-down navigation menu.
Shopify themes, on the other hand, only have ten free options and 50 premium ones. As for the price, they can range from $140 to $180.
Despite this limited theme pool, Shopify comes with robust features that make site design very easy. Add to that is a mobile app that allows you to refresh your website's look on-demand.
Winner: Shopify
Selling
Despite 3dcart's complicated store creation features, it offers excellent business management tools for sellers.
It allows you to upload as many products as you want while linking you with major shipping carriers such as FedEx and UPS. It also provides recovery for abandoned carts.
It has no mobile app, though, which can be troublesome for sellers on the go.
3dcart's robust features are also present in Shopify – unlimited product uploads, abandoned cart recovery, and discounted rates with USPS, UPS, and FedEx, to name a few.
The only difference is it has a mobile app, which allows you to sync order management wherever you might be. It also shows visitor traffic and live sales, so you get to analyze whenever needed.
Shopify can also be used in brick-and-mortar locations, making it a more versatile option than 3dcart.
Winner: Shopify
Payments
Both offer 100+ payment processing options.
3dcart wins the race, however, because of its 'buy now, pay later' option. While Shopify has this option ready for launch, sellers still have to wait for this feature to become live.
Winner: 3dcart
Integrations and Marketing
SEO is 3dcart's strongest suit. Its offerings are widely available throughout the site, so you get to cover all the bases for marketing and promotion.
While Shopify has useful SEO features, you may need to install paid apps to boost your visibility in search engines.
Both come with content marketing or blogging feature, as well as integrations with a variety of platforms and back-office apps.
3dcart wins because of the reports and gift cards that come with the lowest pricing plan. These additional features, after all, are only available in Shopify's high-tier plans.
Winner: 3dcart
Customer Support
Both companies offer 24/7 support and a knowledge base page.
Although this is the case, 3dcart's live chat function is somehow limited. If all else fails, you can send a ticket as you can't send an email directly. Your best course is to call its hotline should you need an immediate response.
As for Shopify, it offers 24/7 support through chat, email, phone, and social media. As such, you get to have the immediate resolution for your most pressing needs.
Winner: Shopify
Pricing
It is no secret that 3dcart is the cheaper option between the two. Its most affordable plan costs $9.50, compared to Shopify's $13.50. 3dcart, however, only permits one account user, compared to Shopify's two.
As for the high-tier plans, Advanced Shopify is cheaper at $107, compared to 3dcart's $114.50 Pro Store plan. Both come with 15 user accounts.
While they have near-enough price points, 3dcart wins the heart of many money-pinching buyers with its lack of transaction fees. After all, Shopify has a cut of 0.5% to 2% per item if a third-party gateway is used.
Winner: 3dcart
Shopify vs. 3dcart: Which Should You Choose?
As seen above, both e-commerce business platforms have their own set of strengths. Your choice, however, should depend on your needs and budget limits.
If you're a beginner in the field of online selling, then your best choice is Shopify. It's easy to set up shop here, as you don't need to master complicated codes. All you need to do is choose from a wide variety of designs and themes. The program is very intuitive compared to 3dcart, which can be a little challenging to use.
As Shopify provides excellent customer support, it can assist e-commerce newbies with their most pressing concerns. You can call, email, or live chat Shopify for any questions or issues. 3dcart does not fare well with support, as its live chat feature only provides so-so service.
Shopify is also recommended for business owners on the go. With its mobile app, you can complete sales and even have a bird's eye view of your shop's performance. That said, you can easily monitor your business needs even if you're thousands of miles away from home.
Shopify and 3dcart offer 100+ payment gateway options, making them perfect for companies who wish to scale and conquer the international market. 3dcart wins this race, however, due to its buy now, pay later program. While Shopify will roll this feature out soon, you still need to wait for quite some time.
As 87% of consumers aged 22 to 44 are interested in this payment scheme, 3dcart is a better choice is you are targeting this demographic.
Both have strong integrations and marketing features. Shopify and 3dcart allow you to post blog entries, sell in social media platforms, and incorporate the buy feature at your official website.
3dcart, however, already has a gift card option and report feature in its lower tiers. While Shopify has this, they're only present in more expensive plans.
That said, if you are working on a limited budget, 3dcart proves to be a good option. It is an affordable e-commerce enterprise with no transaction fees. You don't have to lose 0.5% to 2% of your sales, as you would with Shopify.
If you want to get a feel of these programs before deciding, you can always take them on a trial run. After all, Shopify and 3dcart have 14- and 15-day free trials– no credit card required!
By taking these platforms on two-week runs, you can truly decide on the best software for your needs.
Other E-Commerce Platforms Compared
If you're one to explore all the options before deciding, know that there are other platforms you could try apart from Shopify and 3dcart.
Here are some popular examples:
BigCommerce
BigCommerce is one of the more popular e-commerce solutions, being the driving force behind more than $9 billion transactions. It comes with many themes and templates, although most of them cost a pretty price.
As with most programs, it makes multi-channel retail easy. After all, you can manage your multiple shop platforms within the relative comfort of your BigCommerce dashboard.
If one product runs out of stock in Facebook, the inventory will automatically update your other stores, like eBay, Amazon, and Instagram.
Given its vital SEO feature, BigCommerce can help you reach greater search engine heights, so you get to drive more traffic into your online store.
BigCommerce monthly fees range from $29.95 to $249.95. However, this can add up in price if you go beyond the selling limit: $50,000 for the basic plan. Although this is the case, it does not levy transaction fees for items sold through the platform.
WooCommerce
WooCommerce is a software that allows you to sell an unlimited number of products through your WordPress site. As such, you need to buy hosting, a domain name, and SSL if you wish to run this program.
Despite these financial drawbacks, this is the perfect platform for SEO since WordPress rocks when it comes to optimization. That said, WooCommerce will make you feel like you're running an affiliate site and online store all at the same time.
While it comes with several theme options, they're not that easy to use. You may also need to install a variety of extensions for other shop aspects, such as couriers.
Although it's free to use gateways such as PayPal, Stripe, and Amazon Pay, you will need to pay for platforms such as Authorize.Net. That's pretty much it since WooCommerce does not levy transaction fees.
While WooCommerce does not have a built-in recovery program for cart abandonment, you can solve this problem by installing Conversio.
Wix
Wix is one of the e-commerce solutions that offer the best value for your money. After all, you only need to pay $23 to $49 a month to get all of its premium features.
Like Shopify, you need to pay transaction fees (0-3%) if you decide to use a different payment gateway.
Launched in 2006, Wix comes with a wide range of amazing themes. With its site builder, you can customize these templates to fit your brand's design philosophy. Despite such aspects, you can expect your Wix site to load at impressive speeds.
While Wix is extremely easy to use, it has a subpar SEO feature. It does not integrate well with Amazon, too.
That said, you may need to market doubly hard if you want your Wix store to climb the search engine rankings.
Volusion
Volusion is a Texas-based company that provides e-commerce and web design services.
This program is one of the more affordable options in the market since you only need to pay about $25 to $135 a month for its services. While it does not charge transaction fees, you may earn some deductions according to your payment gateway of choice.
Volusion comes with many themes (13 are free) as well as app integrations. They're relatively easy to use, especially if it's your first time opening an online store.
Although it enables multi-channel selling, you will need to choose a more expensive plan to do so.
Unfortunately, Volusion does not come in with a blogging feature. If you want to use this content marketing strategy, you will need to install a separate program.
A good e-commerce platform is vital if you want your online business to succeed.
If you want an easy-to-use program, then go for Shopify. If you are pressed by financial constraints, then you can go for the cheaper 3dcart.
By mapping your needs as well as your budget limitations, you are sure to make the best decision for your company.