According to Statista.com, an estimated 1.92 billion people participated in eCommerce last year. This number is only expected to grow. Because that is almost one-quarter of the population of the entire planet, you can see why Shopify is a marketing tool any forward-thinking business would want to nourish.
Shopify is an effective online sale software that makes selling goods via your digital platform as easy as possible. With over 800,000 people using the app, Shopify is doing something right. Let's have a further look into Shopify before learning How To Offer Free shipping on Shopify and why you should be using this to boost your eCommerce marketing. 
What is Shopify?
Shopify is a sales-focused piece of software that is suitable for entrepreneurs and business owners everywhere.
It's an all-in-one application that assists with the marketing aspect of online stores. Through top product development, this software has generated over $155 billion worth of sales. It's brilliant for small-business owners and especially those who wouldn't define themselves as being tech-savvy. Shopify manages the sales funnel and encourages potential buyers to become existing customers.
It handles the following features of an eCommerce website:
Shopping cart
Payment options
Checkout process
Domain and hosting
Businesses can then focus on other stuff, including boosting traffic and SEO.
You can also pair your Shopify website with online giants such as Amazon and Instagram. This will help with upselling products and expanding your market and can be beneficial for raising brand awareness, too.
How to sell more on Shopify and The Sales Funnel
For your business to get the most out of Shopify and vice-versa, you need to know what the sales funnel is if you don't already. Shopify uses this tool to multiply profit and enhance your business's marketing. Every successful brand should aware of this model, and yours is no exception.
The sales funnel consists of multiple steps to convert site visitors into buyers.
The typical structure goes like this: Awareness > Interest > Consideration > Preference > Purchase.
Many entrepreneurs focus more on generating as many sales as possible, and not the stages after the initial purchase.
These are: Support > Loyalty > Advocacy
You can rapidly increase your eCommerce engagement with one of Shopify's integrated apps, called ClickFunnels. This eCommerce marketing tool uses website links, videos, encouraging content, and emails to take your customer through the sales funnel and make a purchase. This will result in a returning customer.
Sales Funnel and Conversion Rate Optimization
When it comes to selling more on Shopify, conversion optimization, or Conversion Rate Optimization (CRO), is crucial. The sales funnel and CRO work together hand in hand. These models are reliable structures to boost sales for your company.
CRO has to do with a business's ability to transform visitors into buyers. By taking the visitor through the stages of the sales funnel, you enhance the possibility of them becoming a paying customer.
If you choose to sell on Shopify, one of your main duties will be to bring traffic in. Shopify focuses on the technical stuff and enables CRO strategies for your site.
How Does Shopify Cater to CRO?
Besides ClickFunnels, you can use Pixlee in conjunction with this sales-focused software. Pixlee focuses on User Generated Content (UGC). This is all about creating content that your site visitors can interact with. If a potential customer visits a site with content that they connect with and trust, then they are more likely to be persuaded into buying something.
One key component in CRO is split testing, also known as A/B testing. Sometimes it's hard to know whether a certain feature on a website will attract buyers. Creating a test version/prototype can help provide answers.
Shopify has app extensions such as Always Be Testing and Neat A/B Testing that allow for this kind of experimenting. Knowing what works and what doesn't is a step closer to increasing buyers and combating competition.
Shopify and Marketing Campaigns
The backbone of selling your products and raising brand awareness? An exceptional marketing campaign. Ask anyone who has successfully sold a product repeatedly. Whether your selling food, music, shoes or services, your campaign has to be intelligent and prolific.
Including relatable stories and focusing on User Experience (UX) are basic strategies. You can enhance customer experience by making a customer feel valued, or by merely including sensational content.
Social media is an incredibly effective way to launch a marketing campaign. Through various integral extensions such as Shopping on Instagram, more people will be directed to your online store. This will also help with outputting genuine content that will create interest in your brand. If the sales funnel has taught you anything, these are the first steps to a sale!
Brand Awareness
When discussing marketing campaigns, you must also understand the benefits of brand awareness. There are plenty of marketing strategies that Shopify can provide your business with. These will help disseminate your brand image.
Investing in advertising is always a worthwhile way to drive customers to your site and promote sales. It doesn't take a genius to know that. However, it does take some thorough consideration to know where and how to advertise. If it's a physical product you're selling, then a visually rich platform like Instagram is your answer.
If you're struggling to reach out to people, then try Kit. Kit is a tool that is available to Shopify merchants who need a hand with the marketing and advertising process. Kit will help you sell more by boosting brand awareness and your social media campaigns.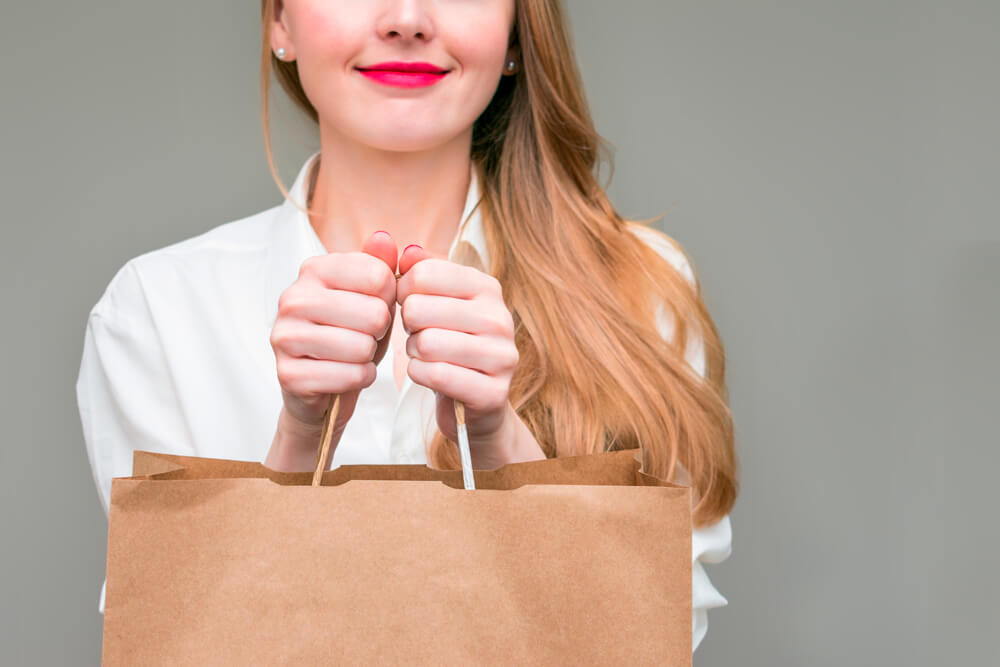 What Are the Key Features of Shopify?
Using Shopify to boost your online sales will involve getting to know what is available to your business through the software.
The different features that you can incorporate in your online store depend on the package you need or already have. There are three pricing tiers which are:
Basic Shopify
Shopify
Advanced Shopify
It's best to learn the ins and outs of your business and your marketing goals to choose the best package for you.
This eCommerce platform has an impressive number of apps to cater for almost everything (if not everything) that a business needs to thrive. Some of the features include:
Custom layout
24/7 support
Sales channels on online marketplaces
Fraud analysis
Third-party point of sale apps
To name a few. These features will not only help your company sell more, but will also make it swift and safe for you to do so.
Shopify SEO
Everyone involved in digital marketing knows how important Search Engine Optimization us. SEO for shopify stores is all about driving visitors to your site and making your website highly visible on search engines.
While Shopify has plenty of apps that can assist your site with SEO (SEO Booster, Smart SEO and SEO Plus, for example), the power is predominantly in your hands. It's your responsibility to make sure your Shopify eCommerce store is designed to rank highly on search engines. Be prepared to analyze your current site and revise.
Having a uniquely optimized meta title and description also helps when analyzing Shopify SEO. Ensure content across your site isn't repetitive or copied from somewhere else. Otherwise, search engines will take notice.
Improving Your Product Page To Sell More
While nailing SEO and boosting traffic on your business's website is a step in the right direction, the goal is to get visitors to buy, right?
There are many tactics to prompt traffic to do this that Shopify software can help with. Some of these include:
Always using high quality, attractive photographs to display products
Using appropriate fonts
Including links in the text to lead customers to the shopping cart
Keeping your site clean and simple, not crammed with features (as exciting as they might be).
Apps such as Boost Sales help promote cross-selling and upselling, which will encourage customers to buy more products on every page.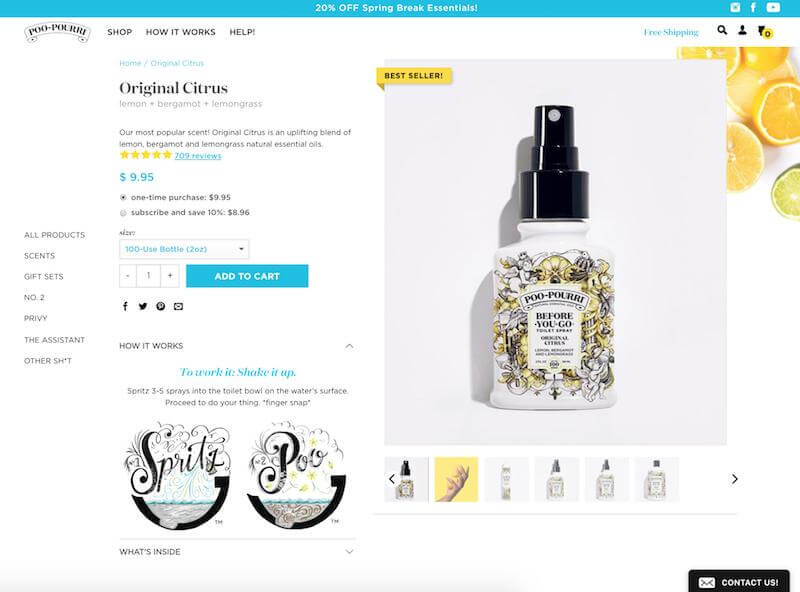 Reaching Out To Your Audience
This ties in with having a good marketing campaign. What good is a best campaign if you don't know the audience for it?
An important ingredient is well-written, witty and tactical content. Content should be audience-focused, targeted to your specific niche audience. So, get into the minds of your potential buyers! What is it about your product that will excite them? How can you get their attention?
Yes, put time and effort into your campaign, but make sure it's visible to the people that count.
Through Shopify you can expand your campaigns through all social media including Facebook, Snapchat and Instagram. Build your email list and reach out with exclusive promo codes. This is a doable and effective way of engaging with your audience. Make your outreach personalized and authentic too. Consumers can smell weak tactics a mile off.
Why Shopify?
If you haven't invested in Shopify, then what are you waiting for? Shopify is an accessible app, suitable for every kind of commercial business model out there. Through a variety of apps and features, users of the service perfect their marketing campaigns, and it's time you do the same. You will see optimal conversion of visitors to buyers and never go back to how you used to do things.
No merchant is limited to one site only, either. Through this software, sellers can branch out to multiple marketplaces - including Amazon - and therefore multiply audience outreach.
Shopify is one of the fastest-growing commerce platforms. It is constantly boosting sales for businesses as well as positively impacting economies around the globe. We think it's definitely worth a shot for your eCommerce business.
If you have and need further tips on selling more on your Shopify store and increasing performance see https://seoleverage.com/shopify/