If you're thinking of starting an e-commerce business, you need to use a reliable software such as Shopify.
Here, you can sell clothing, freelance services, handmade goods – virtually anything under the sun. It's also reasonably easy to use since it doesn't require much code knowledge unless you want to make specific changes to your site.
With 500,000 businesses in 175 countries using this platform, there's sure to be competition in every niche. It could be a struggle to make sales – unless you come up with a unique business venture.
That said, there are still a handful of ways that can help you make a lot of money on Shopify. Here are some great ideas to start off:
Start a Dropshipping Business
If you don't have the money and space for product inventory, you ought to consider dropshipping.
With this fulfillment model, all you need to do is alert your supplier whenever someone buys from your Shopify store. The company takes care of the packaging and the shipping process for you.
Benefits of Dropshipping
This is actually perfect for e-commerce newbies since it's a low-risk business model.
As mentioned, you don't need to shell out a lot of money to start your store. You only need to pay for an online store platform that costs about $29 a month and a domain name that ranges from $5 to $20 a year.
You can ramp up online marketing through social media channels like Facebook and Instagram, ads, email marketing, and SEO blogging for a few more dollars.
As you don't have to worry about inventory space, you get to sell a wider variety of products as well. Of course, the more items you have, the higher chances you have of making sales.
It's less taxing too since you don't have to work doubly hard should the number of orders increase. As long as you make your orders on time, it's up to the dropshipping company to meet your customers' demands.
Perhaps the best thing about dropshipping is that you can run your business from virtually anywhere. You can sell your goods whether you're at home or on vacation, giving you more revenue for very minimal work.
Disadvantages of Dropshipping
While dropshipping comes with lots of pros, they have some cons, too.
For one, this comes with low margins at first. But by setting up a more navigable store like Shopify, you get to trump businesses that offer rock-bottom prices.
Inventory can also be a problem, especially if you're sourcing from multiple suppliers. You might not be able to keep track of what's available. In the end, you may end up disappointing your clients because the items they bought were suddenly out of stock.
Then thereare supplier errors. Dropshipping companies may end up making fulfillment mistakes, especially during times of high demand, such as the holidays. Again, this will reflect poorly on your business, even if it's not your fault.
The Best Dropshipping Products to Sell
While dropshipping usually comes with lower revenues, you can still make some money by selling these profitable products:
Hobby products. Hobbyists are willing to spend thousands of dollars on items that relate to their passions. You stand to earn a great deal of money over expensive hobby items, like model trains, cosplay materials, sneakers, and the like.
Supplements. Health is wealth, indeed. With so many people prioritizing their well-being, supplements are sure to be popular in this pandemic.
Fitness devices. Gyms are closed, if not at half capacity, these days. As such, people are forced to work out in the comfort of their own homes. That said, you can capitalize on this demand by selling fitness devices that can help them move about at home.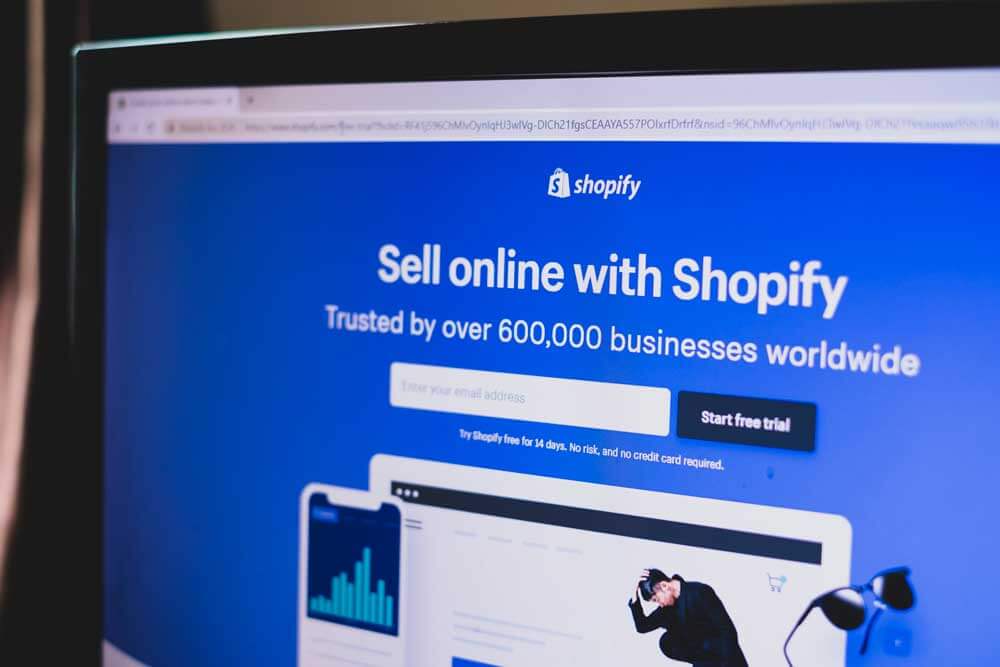 Launch Your Clothing Store
If you have the vision, the talent, and suppliers and manufacturers to boot, why not consider creating your clothing store?
With this, you can transform your passion into a lucrative online store.
Personal Brand
Many thanks to new technologies, starting your brand has become easier.
Platforms like Printful and Printify allow you to print or embroider your trademark clothing via the dropshipping model. They're integrated with Shopify and other e-commerce programs such as eBay, Amazon, and WooCommerce.
They also offer warehouse and fulfillment services, so you get to grow your business without spending a lot on inventory and storage.
Dropshipping Store
If you're not the creative type, worry not as you can still make money with an online store.
As mentioned, opting for the dropshipping method can help you close sales with particularly low overhead costs.
For adult clothing, free dropshipping services are provided by companies such as Nordstrom and MOY Fashion. At ModeShe, you can even enjoy free shipping on orders above $60.
As for baby apparel, you can order for free through the Dollipops Kidz, Sparkle in Pink, and Pout of Pink websites.
Should you wish to expand your inventory further, you can always opt for paid dropshipping services. These include CCWholesale Clothing and Collective Fab, which cost $19.99 and $29 a month.
Other more expensive options include Buy2Bee and Brands Gateway, which cost $199 and $345 per month.
Upsell Your Thrift Finds
Are you a certified bargain hunter? Well, you might as well make money out of your shopping habit – especially if you're deep in credit card debt.
With the help of Shopify, you can sell your discounted purchases for a good margin.
There are two niches available for diehard shopaholics. If you are an expert at sales, then invest in items that you can sell for a good profit. If you are a garage sale or thrift store hunter, then go for products that you can restore or flip and upsell.
How to Boost Thrift Find Sales
While setting up a Shopify store for your discounted goods is relatively easy, there are some pointers you need to remember:
Good photography is essential, as compelling pictures can help you make a sale. This is especially the case for thrift finds. After all, you need to clean and polish the items to make them look more presentable.
Apart from using beautiful photos, you must come up with a clear and concise title for the product. It should describe your product in a nutshell.
Writing a good product description is also necessary as this will help close the sale. It should be fairly easy to scan, so make sure to use headings, bullet points, and short paragraphs.
As for the price, Shopify offers a 'Compare at price' option. This will give you a general idea of how much similar items cost. That way, you can keep your products at a competitive price range.
Peddle Your Art
If you love drawing, taking pictures, making music, or crafting jewelry, it's time for you to make money over your talent.
With the help of Shopify, you can promote your works to discerning consumers all over the globe.
For painters and photographers, the Printify and Printful apps are sure to come in handy.
As mentioned, these platforms offer print-on-demand services. Here, you can have your artworks or photos printed on frames, posters, and wall decals.
Since they offer warehouse and shipping services as well, all you need to do is place an order – and that's pretty much it.
Although word of mouth can help you make more sales, it is best to market your works as much as you can. Placing social media ads and working on your store's SEO will keep you ahead of your competitors.
For musicians and podcasters, you can make good money by selling your songs, episodes, and more.
You can do this via FetchApp, a platform for selling digital downloads. It has a free plan available, as well as premium plans that cost about $5 to $20 a month.
Through this app, you can make and edit your creative products with relative ease. You can sell them through various platforms, including Shopify.
Since it automatically generates PayPal buttons, receiving credit card payment is no problem, too.
Another great thing about FetchApp is that it offers a lot of order management features.
For one, you can automatically deliver download links or restrict them according to view, quantity, and time. You also get to see your order status as well as your revenue statistics. The latter is particularly important as this could help you improve your products and marketing spiels.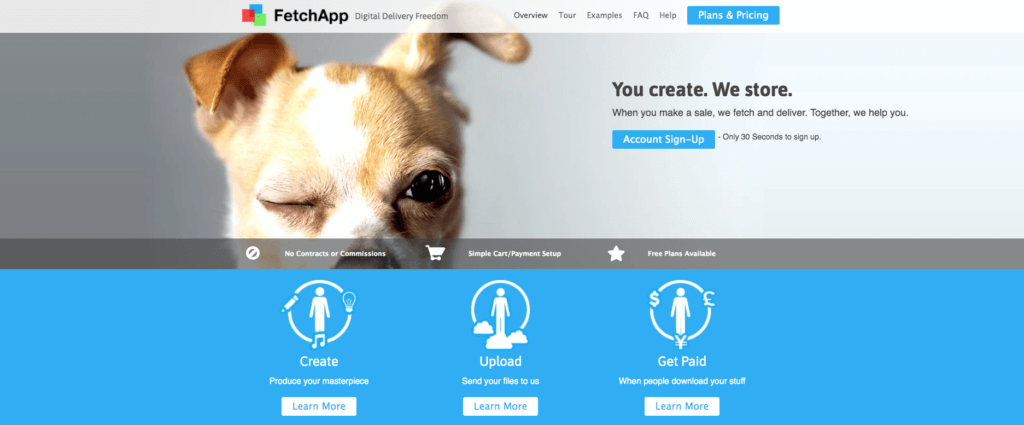 Literature
If you're a budding writer and novelist, Shopify is the perfect hub for you. Here, you can sell your works in two forms: soft and hard copy.
For eBooks and PDF files, you can use FetchApp. It's specially made for digital downloads, including the formats mentioned above.
You can also try Kindle Direct Publishing, which publishes your book in as fast as five minutes. This service also puts your product in Kindle stores worldwide.
The downside, however, is that you can't integrate this with your Shopify account.
If your clients prefer hard copies, Kindle Direct Publishing offers this, too. You can also try Create Space, which provides a print-on-demand feature. That way, you only need to print the items that have been ordered.
As this also follows a dropshipping model, you don't have to worry about inventory, shipping, or returns.
Another good option is Lulu Xpress, which is another print-on-demand service. Here, you get to choose from various book sizes, binding options, and even page or print quality.
That way, you get to fulfill your clients' quirks, as some prefer paperback while some dote on hardcovers.
Arts and Crafts
If you like making baubles, decorative figures, and other artsy pieces, you could transform these creative outputs into hard-earned money.
A great thing about selling arts and crafts is that it does not require much investment. Your initial costs would be what you typically spend for your hobbies – a few dollars for twine, a few more for beads, and so forth.
Remember the quote, "If you do what you love, you'll never work a day in your life?" Well, this surely applies to making handmade crafts. It's sure to be a labor of love since you don't mind putting time and effort into every product.
What's great about Shopify is that you don't have to worry about shipping your products. With apps such as Shipstore, you can automate the process. You also get to brand your order confirmation emails, packaging labels, and shipping slips.
Additionally, Shipstore gives you access to discounted shipping rates ranging from 29% to 55%. It also offers local shipping options for UK, Australia, and Canada, which are usually cheaper for national deliveries.
That way, you can run marketing promotions, such as free or discounted shipping, without hurting your pocket.
Should you decide to sell in flea markets or roadshows, you can still take the Shopify system with you. With Shopify POS, you can keep track of your inventory and sales – whether it's online or offline.

Market Your Online Courses
Even before the pandemic has made it necessary, online education has always been a popular teaching medium.
In the US alone, 59% of the market share comes from content learning. With the industry earning about $6.22 billion annually, it's worth exploring, especially if you are an expert in a specific field.
While it will take a lot of effort to set up this kind of business, it has great potential for passive earning. After all, you can earn money for every viewing of your material.
How to Make Money Through Shopify
It would be best if you started this venture by drawing up a plan for your course.
What is your passion? What do you know best? What are the topics that you can expertly discuss? By answering these questions, you can determine the focus of your online learning channel.
To make money with your course, you need to market it. For one, you could share free tutorials on your website and post some of your webinars on YouTube. These will help you generate a cult following that will surely pay for your courses in the future. Add to that, these serve as promising avenues to promote your Shopify store.
With Shopify, creating a course is easier since there are apps specially designed for online educators. One example is the aptly named tool Courses, which transforms your shop into a specialized online course platform.
Similar to programs Udemy and Coursera, Courses enables you to create classes that you can sell online. You can also add other elements, such as images and embedded videos, and live stream the latter as needed.
Courses also provides a limited-time access feature for membership-type plans. You can even track your students' progress and award them with certificates once they're done with the module.
In case you have these uploaded in a separate space like Google Drive, you don't have to migrate your files as you can provide the download link through the Admin option.
The best thing about Courses is that it offers a free demo plan, which is limited to five lessons. Should you need to upload more lessons, you have to sign up for the paid plans that cost about $19.99 to $199.99 a month.
Sell Your Services
Freelancers continue to be in high demand. In fact, about 57 million Americans are involved in freelance jobs.
To date, the top niches are consulting, content writing and blogging, graphic design, and web development.
Why Freelance?
It's easy to see why freelancing continues to be widely popular.
For one, you get to work at your own pace and time. You need not be constrained by the usual 9 to 5 – you could work at later times if you're a night owl.
You have the choice to do your work wherever you want as well. No need to suffer through daily drab commutes to the office! You can toil at the comfort of your own home or in other locations as a digital nomad.
Freelancing is perfect for newbies as well. With this, you get to have some industry experience. Who knows? It may help you unlock your other skills as well. After all, you get to earn more clients if you have additional talents under your belt.
Shopify for Your Services
So how do you compete with the millions of talented freelancers out there? By marketing your talent, of course!
One of the best ways to do this is to set up a Shopify store for your services. Here, you get total control of your rates, compared to the haggling you need to make in platforms like Upwork.
If you have a hard time keeping track of your appointments, make sure to install BookThatApp in your Shopify store. Through this, your clients can book their consultation appointments online.
You can even set blackout dates whenever you're on vacation or generally unavailable. It also sends SMS and email reminders, so your clients won't forget their appointment dates.
Host Tours
Granted that the pandemic has put travel at a standstill, you can expect some revenge spending once the bans are lifted. You can capitalize on this by setting up a Shopify store for tour services.
What's great about this venture is that it's not limited to famous tourist cities. It can work for some lesser-known destinations too since some people prefer the road less traveled.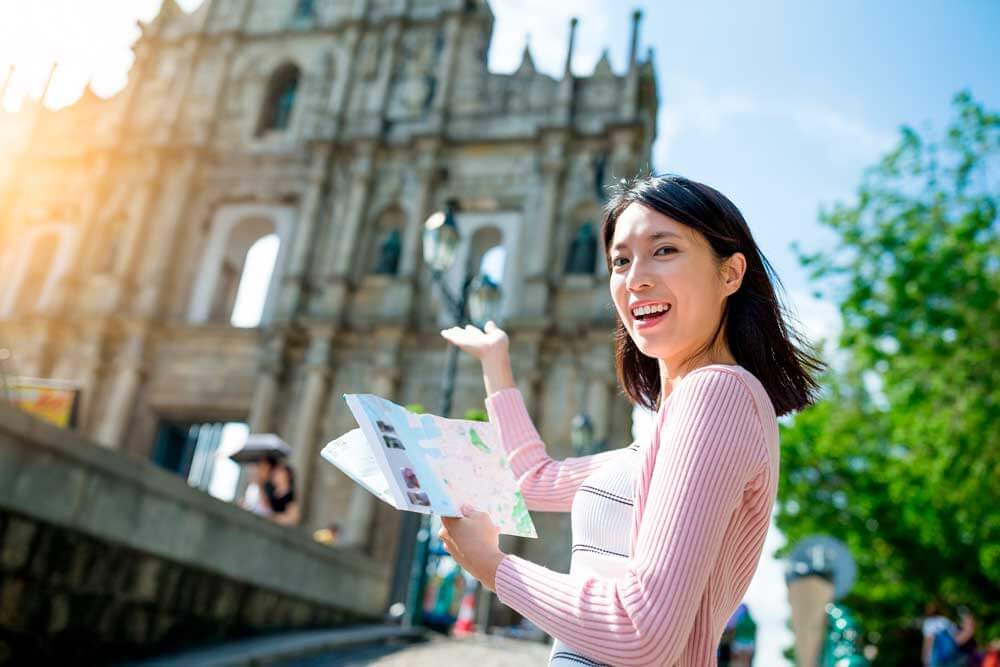 Why Offer Customized Tours?
More often than not, tourists are looking for a personalized experience. Travel agencies, after all, have big groups, so their tours are usually pressed for time. They're also very salesy, adding purchasing pitstops instead of other tourist destinations.
As a local travel guide, you can provide a better experience by offering customized walking tours or bike tours of the city. Providing flexible schedules is critical since some tourists may want to concentrate on particular destinations.
How to Make Money with Tours
If you're new to this biz, you can test the waters through free tours.
While you don't get paid upfront, you earn about $5 to $20 per head in tips. You can also use this as an opportunity to promote other paid tours.
For your tourism services, you could use BookThatApp to integrate with your store. Here, clients can book their slots for your tours. As mentioned, it also sends email and SMS reminders that update them with the tour details.
While the word 'free tours' is enough to promote your Shopify store, it wouldn't hurt to market it as much as you can.
You can try adopting an SEO strategy by adding high-impact keywords to your product description or Shopify blog. These are sure to help you attract more clients, which means more tips, and ergo, more revenue.
Sell Shopify Themes or Apps
Shopify is more than just a venue to sell products and services. You can even use its popularity to make money!
For one, you can create and sell Shopify themes and apps. While there are many options available, there's still a lot of room for innovation.
You can also stir up the competition by creating programs that address other themes and apps' shortcomings.
As with most products, you need to market your theme or app to earn more publicity. If it's your first launch, you should consider offering it for free, at least for the time being. That way, people can take it out for a spin.
As you earn more downloads through word of mouth, referrals, social media, and affiliate marketing promotions, you can begin levying fees for your theme or app.
For example, you can provide premium services for a price. You can also incorporate add-on tools that customers can purchase.
With these paid features, you're sure to earn a great deal of money.
Conclusion
Shopify is a great e-commerce platform to sell your products and services. While there are many niches available, there are some areas that earn more money. These include launching a dropshipping business, which you can use for selling clothes, e-books, songs, podcasts, and handmade crafts.
Selling thrift finds and Shopify apps and themes make for lucrative deals as well.
Selling services through Shopify is also an excellent way to earn additional revenue. By marketing your online courses, freelancing skills, and tour services, you get to grow a business that showcases your talents and strengths.