Offering free standard shipping is one of the best ways to generate more buyers on Shopify. After all, 79% of American consumers are more likely to buy from stores that offer free shipping.
If you want to take hold of the many benefits of free shipping, then here are some useful tips on how to offer this option on Shopify:
Why Offer Free Shipping?
Before you offer free shipping, you first need to know why it's a good idea.
Here are the many exciting benefits that come with this offer:
It can help increase sales.
Free shipping matters, as clients are more likely to buy in stores that offer such.
If you're still not convinced, here are some statistics that will surely make you activate the free shipping bar:
Stores that offer free shopping can increase revenue by as much as 10%.
Free shipping can increase the conversion rate to about 50%.
It can also increase orders by 90%.
You can get as much as 48% more new customers with the lure of a free shipping offer.
It can increase the average order value.
If your budget hinders you from offering free shipping at any amount, then your next best option is to provide it at a certain threshold.
Free shipping offers so much enticement that clients will end up spending more to reach the minimum. In fact, 52% of shoppers will add more items to avail of free shipping.
It can reduce cart abandonment.
According to a report, 58% of buyers abandon their carts because the shipping fee makes everything seem costly.
That's where offering free shipping comes in handy. This will convince the clients to complete the purchase, which is something any owner wants for its Shopify website.
Tip: If you can't provide free shipping entirely, sending such an offer to those with abandoned carts may prod them to make the purchase once and for all.
It can promote customer loyalty.
It's not enough to get new customers – you'd want the existing ones to make purchases again and again. You can do so easily by providing free shipping.
Apart from discounts, offering an excellent shipping service will keep your buyers coming back for more.
It's better than other marketing techniques.
Instead of paying $5 for every paid advertisement, why not invest it in shipping costs instead? Just think of free shipping as one of your operational costs.
To wit, you don't levy your website hosting or SEO costs to your clients – you treat them as necessary expenses for store operations. If you factor in shipping the way you do others, you can offer it for free without losing much revenue.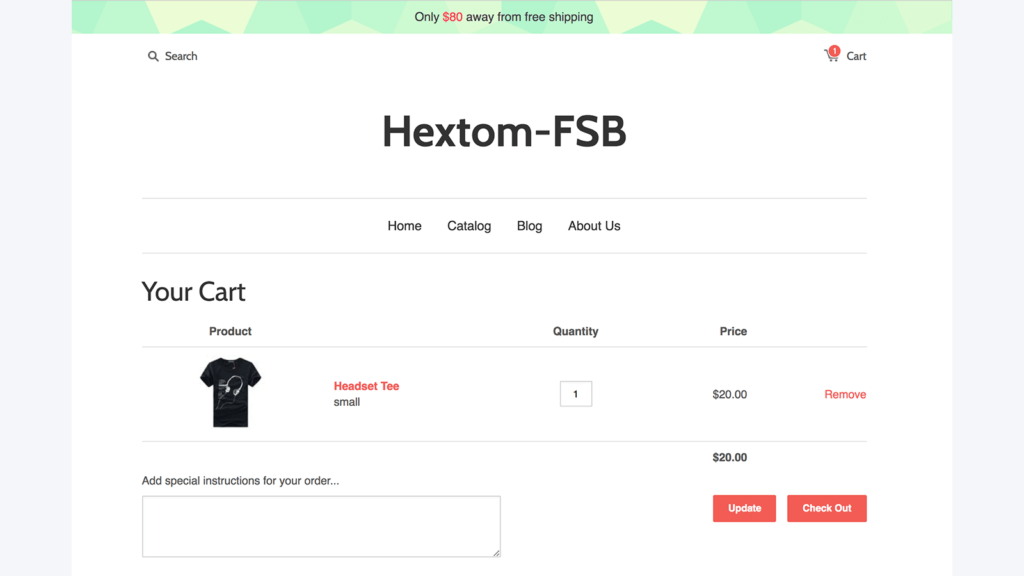 How to Cover Your Free Shipping Offers
If you sell products that are commonly available in the market, you are sure to be met with strict competition. To make sales, you can end up lowering prices to costs that barely make profits.
While this may make you think twice about free shipping, it shouldn't. You can always cover and control the shipping costs by doing the following:
Calculate free shipping costs into product pricing.
Before you list the product cost in your Shopify app, you should think of the shipping fees and the related charges. After all, it can be affected by a variety of factors, such as:
Package dimension
Product weight
Destination/shipping zone
Insurance value
Delivery time (standard or express)
Customs and duties (for international deliveries)
Optimize packaging.
Most shipping companies base prices on shipping size or volume. With that being said, the best way to save on shipping costs is to optimize packaging.
It's important to have a variety of packaging options available, mainly if you sell items that differ in size. You don't want to pack your cosmetics in a bigger parcel as you will end up paying a higher cost for this.
Make use of different service providers.
Although sticking with one courier company may earn you shipping discounts, you can get more if you sign up with different providers.
Think about this: USPS regional services offer cheaper services for nearby areas, while FedEx and UPS are better for cross-country deliveries.
Remember, competition keeps the market healthy. When one company knows that you're dealing with another one, chances are it'll offer lower prices to keep you in.
Utilize fulfillment services.
You can send your products into warehouses that specialize in fulfilling orders.
While you need to pay a fee for the services, it's still cheaper in the long run. Shipping costs are reduced as well due to the proximity of the warehouse to your customers.
Limit your offers.
Even if your Shopify website has limited resources, you can still offer free shipping. You just have to limit your promo, though.
For example, if your warehouse is in Texas, then you could offer free shipping within the state. You could levy lower costs for nearby states and higher ones for farther areas.

How to Create Free Shipping Discounts in Shopify
Now that you know why it's vital to offer free shipping, it's time you get started with it!
Here are the steps on how to create free shipping for your Shopify store:
Go to your Shopify admin page.
Click Settings > Shipping and Delivery.
Go to the Shipping Profile where you want to offer Free Shipping. Click the option "Manage Rates."
Select the zone where you would like to offer Free Shipping. Select "Add Rate" and name it.
Ensure that the price is set to 0.
Click on "Done" then "Save" to confirm the free Shopify shipping offer.
Tip: You can set shipping rules according to weight or value. After step 5, select "Add Conditions." Depending on the weight or value, you can go ahead and enter the limit for your free shipping offer.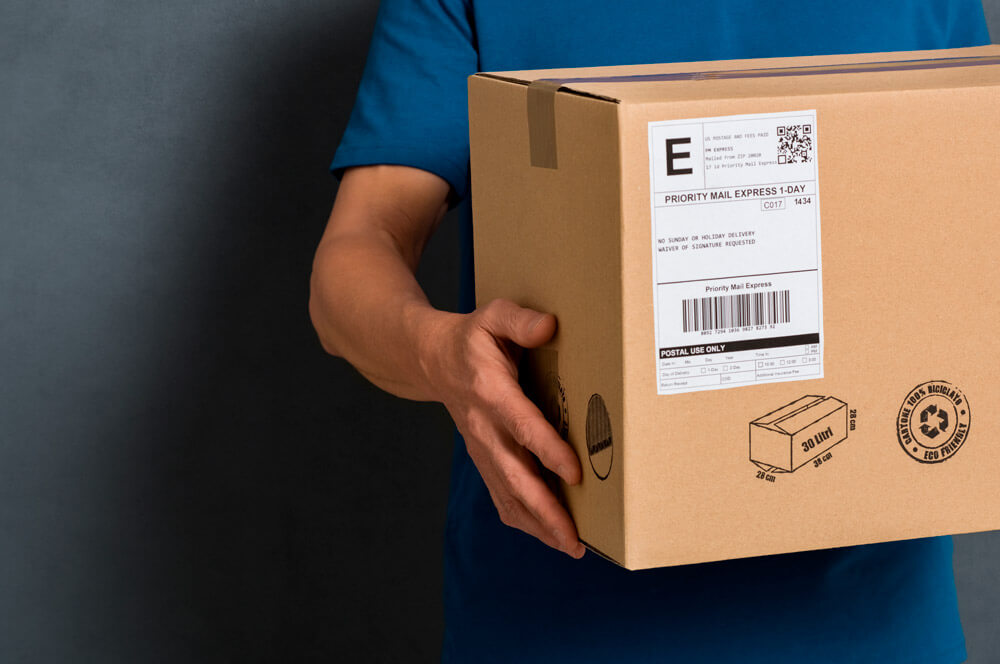 More Shopify Shipping Options
It's understandable if you can't always offer free shipping. However, you can still take advantage of the perks by holding this promo from time to time.
Here are some free shipping options that won't hurt your budget:
Limited time offers
How about offering free shipping for a certain day? This is sure to lead to more sales, which could help offset the costs of the promo.
Tip: Set this during payday, so your customers have enough funds to buy products from your store.
Free shipping with a specific price point
If you offer a collection of low-priced items, then offering free shipping for everything is not that feasible.
A good alternative to this is to offer free shipping with a particular purchase. Not only will it help you make sales, but it can increase the average order value as well!
Free shipping to select locations
Shipping prices range according to destination. If you're based in California, you can expect to pay a higher price for a Honolulu shipment compared to a Los Angeles purchase.
With that being said, you can try and offer free shipping for destinations that come with cheaper shipping prices. While it may hamper your acquisition of new customers, the revenue you make with this can help you finance more shipments in the future.
Free shipping on specific products
Are there items that don't sell as well as the others? This can be frustrating, especially if the product is a high-priced one.
If you want to clear this product off your shelf, then you should offer free shipping for this. Not only will this help you get more profits, but it will also give you space to stock more items.
Cheap flat-rate shipping
If you can't shoulder the entire rate of shipment, you could always relegate some amount to the customer.
What's good about cheap, flat-rate shipping is the transparent cost. This helps build trust, as customers don't have to keep guessing with the shipping fee that they need to pay.
Tip: Offer the price according to most of your item's dimensions. If you sell small trinkets or cosmetics, a $5 fee may be okay. But for bigger items, you may need to increase the rate a little bit. If you offer a combination of both, consider the average shipping costs as it will help you determine the most sustainable amount for your store.
Membership program
Everybody wants to be part of a clique. The same thing applies to retail membership programs.
Not only will this boost customer loyalty, but it can also help you make more sales and generate better revenues.
This is one of the things that make Amazon a leader in the industry. Yes, 78% of its Amazon Prime members signed up for the program because of the free shipping offer.
Just think of this: the membership fees that come with such a program can help you offset the shipping discounts that you offer. And when your clients get accustomed to such perks, there's a tendency for them to sign up for the program again next year.
Offering free Shopify shipping is one of the best ways to attract more customers. It's pretty easy, too, as you can do it in six easy steps.
While it entails sacrificing some revenue in the beginning, free shipping has benefits that will eventually pay off in the future.