When it comes to learning search engine optimization (SEO), it is not enough to stick with the basics.
SEO is one of the features that your business should have to succeed. SEO is defined as the practice of increasing traffic to your website, both its quantity and quality, via organic search engine results.
Have you been doing Search Engine Optimization for a long time? Consider this as your review. SEO is a long-term process of taking action to enable the website or any content to rank higher on search engines like Google. To say it simply, SEO takes a piece of your content, optimize it, so it appears on top of the search results whenever a user type in a query on search engines.
Although you will need to know the SEO basics to build a foundation for your SEO training, continually learning new stuff is equally important to stay on top of the always-evolving SEO landscape. On the other hand, jumping from one mediocre course to another might only lead you to waste precious time and effort.
Getting an SEO course is an investment, so you need to find the best SEO course that's right for you. But first, let us learn what you should look for in an SEO course.
What to Look for When Enrolling in an SEO Course
It is easy to get overwhelmed with the number of SEO courses online, so here's a quick guide on how to select an SEO training for your current needs.
Find a knowledgeable instructor.
Almost anyone can put up an SEO course online, so you need to be discerning and look for someone who knows what s/he's doing.
What kind of experience does the instructor have? How long has s/he been doing SEO? Most importantly, what are the results?
It is also helpful to check out the reviews from past students and how the course helped them improve their SEO knowledge.
You may also look for instructors that offer SEO blueprint training to let you stay ahead of the business competition.
Stick to white hat techniques.
White hat SEO techniques refer to good practice methods to achieve high search engine rankings, while black hat SEO involves techniques that are not approved by search engines and are akin to deception.
Steer clear of any SEO courses that offer to teach you black hat methods, like deceptive clocking techniques or buying links. Search engines regularly update their algorithm, and it is only a matter of time before your site gets banned from practicing these illegal strategies.
The important thing is to learn how to implement white hat SEO like improving meta tags, increasing content quality, and optimizing your site's navigation.
Make sure that the material is recent.
As previously mentioned, Google's algorithm constantly changes, so what was effective before may not work now.
Aside from choosing a current SEO course that thoroughly teaches various SEO tools, you should also make sure to take a class every couple of years just to keep in step with the latest strategies and techniques, including those for digital marketing.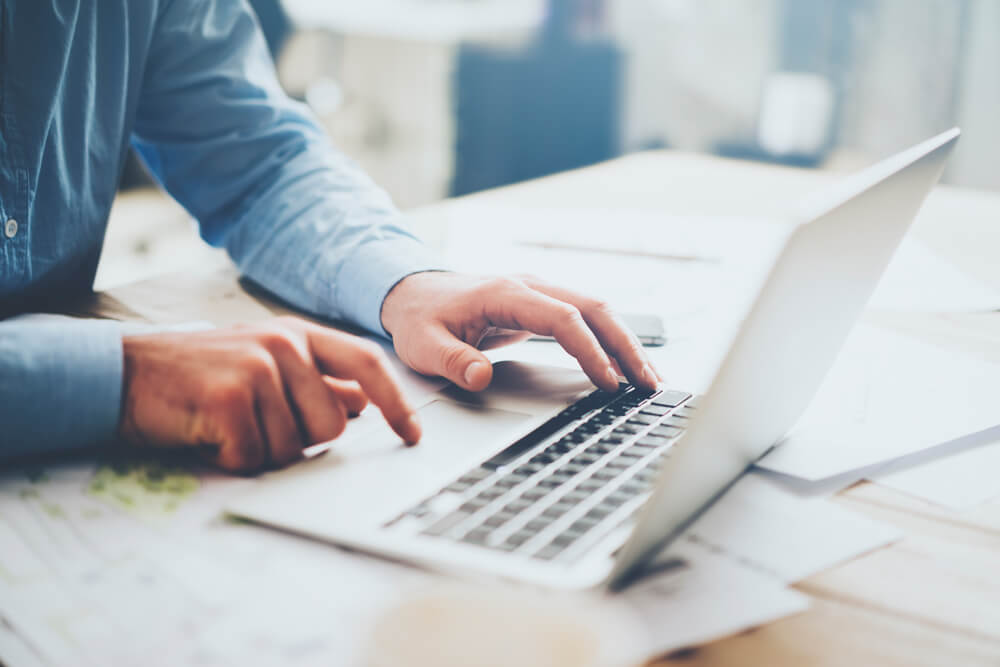 The Best SEO Courses Online
Now that you know what to look for in an SEO course, here are some of our top recommendations on the best SEO courses online:
As one of the biggest players in the SEO world, SEMrush offers some of the best SEO courses out there.
SEMrush Academy has a suite of 20 programs that cover a variety of SEO topics, like fundamentals, keyword research, competitive analysis, link building, on-page SEO, technical SEO, and site audits
All of these are 100% free SEO training, including SEO certification.
If you're using WordPress, you might already be familiar with the Yoast SEO plugin that's ranked as the best SEO plugin for the platform.
Its beginner-friendly SEO courses are also one of the reasons why it's extremely popular. Ranging from $39 to $349 per course, Yoast Academy covers topics like keyword research, site structure, SEO copywriting, content SEO, structured data, and multilingual SEO.
You can also opt to subscribe to this SEO training course for $41.58 a month (billed annually) to get access to newer SEO courses.
Another SEO leader, Moz offers a variety of SEO training programs that you can avail as single modules or in packages.
Moz training programs cover stuff like fundamentals, keyword research, page optimization, backlink basics, SEO reporting, local SEO, technical SEO, backlink audit and removal, SEO client prospecting, and sales pitch presentations.
All of these courses are great for beginners and intermediate students alike. This SEO academy will even teach you how to land SEO clients.
The price range of the modules in this training course is pretty affordable, too, at $49 to $199.
Coursera
Coursera is a provider of open online courses. Coursera also works with various universities and other organizations to offer their Internet-based courses, certifications, and degrees in different subjects, including Search Engine Optimization.
Their Search Engine Optimization Specialization is your four-part course presented by an instructor at the University of California, Davis. The course includes an introduction to SEO, SEO fundamentals, how to optimize a website for search, and advanced content and social strategies to optimize for SEO.
What is great about this SEO course at Coursera is that it is self-paced. However, it requires the learner to set aside around seven hours weekly for five months to complete it. It is best recommended for those with business know-how. You can either audit the courses for free or subscribe at $49 monthly to get your certification.
Blueprint Training
When you are looking for an SEO course that also gives in-depth training on starting your own content marketing business or SEO agency, you can enroll in The Blueprint Training.
The Blueprint Training is a course on search engine optimization that teaches you how you can utilize SEO for yourself and for others as your business. It is perfect for those who want to seek new clients, start their own SEO agency, or impress your employer with the right SEO techniques.
The course costs $4,999, with The Blueprint Platinum at $14,999. Too expensive? Well, it will be a great investment because you will not only learn about the essential information on SEO, but you will get advanced training that takes you to in-depth learning on what SEO is all about.
Both the course options provide one-on-one training, lessons in videos, templates, and more resources on SEO you can freely use at work or in the business.
On the other hand, Blueprint Platinum offers you hands-on help on how to do the right positioning, how to deliver consistent results, and how to build a client base that will demand your work. They do offer a free trial for two of the courses to let you decide whether you should invest and proceed with the other courses.
What SEO Can Do for Your Business
Now that you have learned the insights on what to look for in an SEO course and the best courses you can avail in the industry, as bonus content, we will discuss the good things that SEO can do for your business. What are the benefits that SEO can provide for the company? Whether yours is an eCommerce store or you offer courses online, utilizing the fundamentals and advanced SEO strategies will take your business to greater heights.
Having a website is just one of the steps to propel your business to success since it establishes your online presence. However, you will need to implement strategies like well-rounded on-page SEO, technical SEO, and off-page SEO.
SEO helps you achieve your goals by delivering considerable traffic to your website, promoting a positive user experience, and helping you improve your engagement, as well as your conversation rate.
Strategies on SEO also enhance your lead generation, thus enabling your brand to become more valuable in the industry and letting your business produce long-lasting results. SEO is also a very cost-effective solution that is not too expensive compared with other marketing campaigns.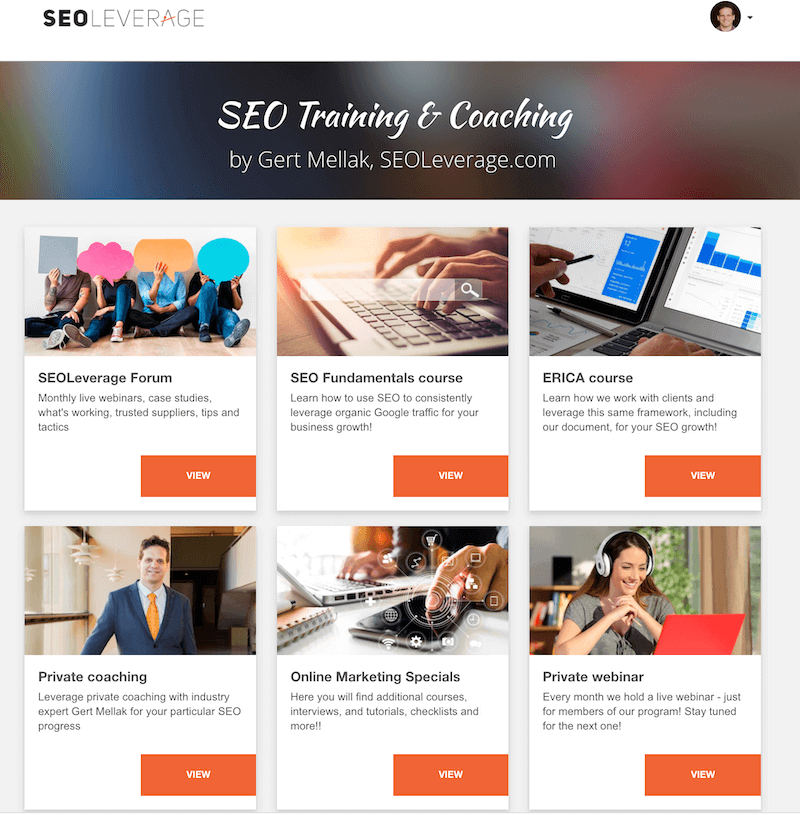 Did you know that there is a search engine optimization course online that will provide you with everything you need to know? It also lets you jumpstart your success with SEO at an affordable price. Take a look at the SEO Success Coaching at SEO Leverage.
Looking for an affordable course that will teach you the fundamentals and at the same time provide you with personalized guidance? SEO Leverage's SEO Success Coaching might be the best choice for you.
Costing $69 a month, you get access to a suite of courses that includes SEO Fundamentals, Google Search Console, Google Analytics, and Google Tag Manager. You also gain access to a membership forum containing best SEO practices, online marketing specials, and monthly webinars on what works for clients right now.
Best of all, it comes with private coaching sessions with Gert Mellak, the founder of SEO Leverage.
While taking these courses can give you a boost in your SEO knowledge, you shouldn't rest on your laurels. Take an SEO course every couple of years or so to master the field and ensure that your website will always rank high on search engines, no matter what the algorithm is.