What we found
An informational website wanted to sell more of a low-priced service related to tourism in Google.es. 
People find answers to their questions on the various articles and the home page and are directed to a checkout process to purchase a related service.
Tourism was one of the first industries to jump on SEO 2 decades ago, so getting traction in this area is definitely a challenge with a 12-month or longer time frame.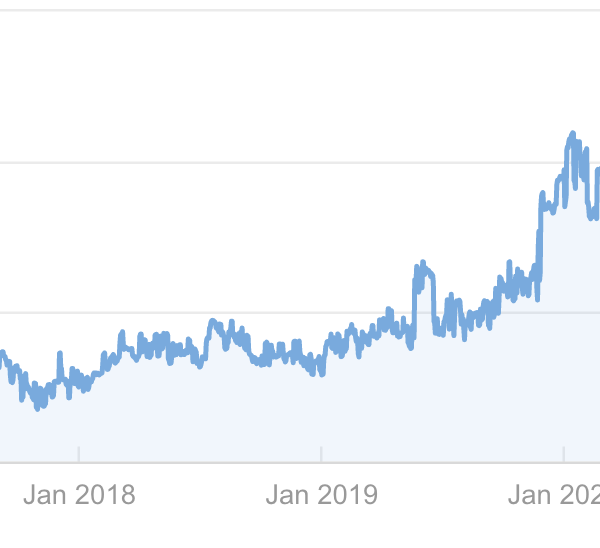 What we did
The SEO status of the website was already quite good initially, which is why the main focus lay on link building from within the target market. Links were hand-selected with a strong focus on relevance and national domains and/or IP addresses for maximum relevance.
In addition, on-site guidance was provided in the context of our ERICA consulting program, where a team of specialists and SEO strategists consistently defined the highest impact items to focus on.
Ongoing competitive analysis and R+D experiments have been slowly kicking in, which ultimately brought this website to new heights in 2020.
What results we got
Although in the first months, results were mostly seen on pages 2-5 with many individual rankings improving on those pages, traffic did increase considerably after about 8-10 months, with the homepage starting to better compete for generic terms, and articles starting to show up high on page 1.