CLICK TO SUBSCRIBE
For content creators, coaches, writers or similar service-based businesses, Intellectual Property protection is, more often than not, neglected or they probably do not have first-hand information of its importance. Intellectual Property is your business and you need to protect it!
The second piece that is highly important is Privacy Policy and from what Heather Pearce Campbell said, the guest of Gert in this episode, you cannot have a business and be online without it in place.  Heather is the founder of Pearce Law PLLC and she helps entrepreneurs protect their brands and provide legal support and legal information. 
This is an eye-opener episode for business owners not to neglect this very important step in their business - having that protection in place at the very start.
Podcast Highlights:
00:00 Prologue
00:27 Podcast Intro
00:41 Welcome to the episode and introduction of the guest
02:19 What was Heather's most challenging case she has worked on?
05:41 Why can't you not expect that people won't have the same standard as you do? (...What is the root cause of some business owner's legal challenges?)
07:26 What is an IP, what does it actually entail?
10:06 How can people understand the protections that go along with IP?
15:02 Is there a difference when someone puts in a tick mark on a check box with a service business where there is a signed agreement?
17:55 Some examples Gert shared when signing Terms of Purchase and his own experience signing documents for an international corporation, when he was still a freelancer.
20:00 For online course creators, what kind of legal terms should be used? (...Why is timing an important issue based on a legal perspective?)
22:28 What are the things that you need to outline in the terms of purchase that will protect you? (...What is the difference between Website Terms and Conditions and Terms of Purchase?)
24:22 Why do you need to have a privacy policy in place?
26:07 As part of website protection, why is it important that there is disclosure of Terms of Purchase?
29:03 What are the risks with not protecting your brand and how can you go about protecting your brand?
33:33 Why is it important to analyze your audience, what countries will you reach out for your brand?
35:46 Gert's recap of everything that was discussed in Episode 97
36:54 Where to connect with Heather Pearce Campbell?
38:22 End
Connect with Heather Pearce:
Website - https://legalwebsitewarrior.com/
Email - [email protected]
Podcast - Guts, Grit & Great Business Podcast - https://podcasts.apple.com/us/podcast/guts-grit-great-business/id1516815054
Facebook - https://www.facebook.com/HeatherPearceCampbell/
Connect with Gert Mellak:
Website: https://seoleverage.com/
Email: [email protected]
Are you the owner of an online business? If so, you're likely familiar with online businesses' legal and regulatory woes.
Thankfully, there's someone here to help. Gert recently chatted with Heather Pearce, a legal expert. Below he shares all sorts of tips for navigating the legal landscape of an online business.
What Is Intellectual Property?
Most people have heard about intellectual property (IP), but only some know exactly what it entails.
To summarize, IP entails the following:
IP protection covers trademark registrations, copyright registrations, and trade secrets.
Nondisclosure agreements protect trade secrets from external exposure.
Business contracts serve as gatekeepers to protect IP. These include terms and conditions, terms of purchase, limitations of liability, and disclaimers.
Terms of purchase documents may be lengthy. This covers items like refund policies, limitations of liability, and disclaimers.
The documents are necessary to clarify how user information can be used. Plus how it limits risk for the business owner.
Users cannot be controlled to ensure that information is used correctly.
At its core, intellectual property is intangible and must be protected by laws.
The Difference Between Ticking on a Check Box Vs. Signed Document
Understanding the user experience is key when creating your enrollment process. This will balance what works best for you and your client. This could also be anything from a landing page to an email series. But these terms must be acknowledged in order for them both to become binding contracts.
To get the most out of this setup, consider how each element can work together effectively. This is while ensuring optimum performance.
Many businesses offer low-cost lead magnets, such as group membership programs. This is a great way to expose potential customers to your offerings. Plus, also give them an introductory sample of what it's like for them when working with you.
Purchasing these types of items often comes along with online terms that need checking off to bring new people into the fold. Additionally, knowing how to use business systems properly can help us attract the right clients. You need consistency in this process. Also, clear language that accurately outlines our policies and services upfront.
By taking responsibility for creating a client experience, you will be prepared to optimize their journey. This is making sure nothing comes as an unwanted surprise!
What Kind of Legal Texts Should Your Students Sign?
Are you a business owner looking for clarity on what legal texts to sign? Understanding what kind of agreements your business needs—and when—can vary depending on the type of business you're running.
Aside from the importance of timing when disclosing legal and purchase terms, Heather also outlines the following:
Avoid "bait and switch" scenarios by setting people up for success.
Ensure terms are disclosed prior to money exchange.
Follow-up emails should be used to refresh readers on key policies.
Website protection should include Terms & Conditions and Privacy Policy.
Website protection should apply to all visitors (purchasers or not).
Outline Terms of Purchase specific to each offering to protect customers down to payment processors.
To ensure these processes run smoothly, it is essential to have well-defined rules documented appropriately. This should cover all aspects relevant to what you're offering.
Risk With Unprotected Brand
Talking about the issue is particularly important for international people. Heather mentions that it increases complexity due to different jurisdictions.
An example of where things can go wrong is when research is not done properly. And inadvertent infringing happens. Domain name variations and misspellings are commonly used to try and get away with the violation.
To avoid this, research should be conducted. This is to ensure that a brand name has yet to be registered in various countries. You can also analyze audience location and focus first on the home base.
US law allows lawsuits from clients based in the US, regardless of the business' geographical location. Heather recommended protecting one's brand early on in the right markets to boost the ability to protect the brand as it grows.
In Conclusion
Taking the time to consider the legal aspects of your online business is a critical part of your success. This will help business owners navigate the complex legal context surrounding online businesses.
Put legal tips into practice!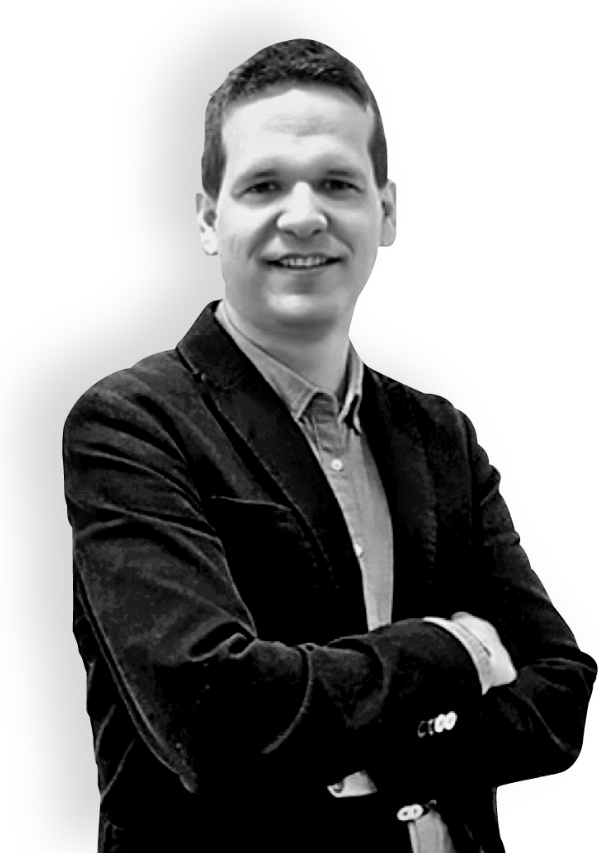 Loved This Episode?
Please consider leaving me a review with Apple, Google, or Spotify! It'll help folks discover this show and hopefully we can change more lives!
RATE AND REVIEW