CLICK TO SUBSCRIBE
Chat GPT has been the buzz these days because of its AI generated content creation technology. In today's episode Gert had a very focused and frank conversation with Jonathan Gillman, the founder of originality.ai, and heads a team of experts that understands your needs when it comes to originality and human content creation.
While GPT 3 or even going into GPT4 in the near future, does makes some
sense, such as cutting research time, outlining an article or marketing strategy or even creating a website without actual proficiency on a specific subject matter, to a great extent it promotes plagiarism and gives no credence to human ability for superior content.
We'll see how this whole AI thing is going through and how Google will act on it.
Podcast Highlights:
00:00 Prologue
00:35 Podcast Intro
00:45 Welcome to episode 96 and introduction of the episode topic and the guest
02:05 Jonathan Gillham's background and his experience in AI detection and plagiarism.
03:39 How can people know if the content was written by a human?
05:21 Where does Jonathan see AI content to make most sense?
09:59 How does the detection actually work? (...How can non-tech experts understand the process of detection if content is a work of an AI writer?)
12:04 What does the training look like in the future in order to determine GPT level of accuracy?
12:55 Jonathan's opinion on how Google will react to content being a commodity? (...Will Google apply some mechanism to restrict their search results as human generated?)
14:52 Why Gert was surprised Google did not do anything earlier with GPT and why he believes that Google needs to have an alternative solution rather than pulling the brakes too much.
18:32 What's Jonathan's take on GPT4 in comparison to the other versions of GPT?
24:12 Jonathan explains how his own software, a plagiarism checker and AI detector works. (...What are the percentages of probability of human generated and AI generated?)
28:05 Where to connect with Jonathan Gillham?
28:22 End
Resources:
Plagiarism checker mentioned in the conversation:Copyscape Plagiarism Checker - https://www.copyscape.com/
Connect with Jonathan Gillham:
Website - https://originality.ai/
LinkedIn - https://www.linkedin.com/company/originality-ai/
Connect with Gert Mellak:
Website: https://seoleverage.com/
Email: [email protected]
In today's digital world, the ability to create original content quickly has become increasingly important. Everyone, from marketers to content creators, is looking for ways to increase their content output while maintaining quality. Enter Chat GPT, a revolutionary AI-generated content creation technology that has been gaining much attention lately.
To understand AI detection better, here's a conversation with Gert and Jonathan Gillman, the founder of originality.ai.
How to Know if a Human Writes the Content?
To determine whether or not AI-produced content, you can run it through an AI detector and receive a 94% accurate result. According to Jonathan, false positives and false negatives do occur, but you can know that with some degree of certainty.
Unlike plagiarism checkers, where it is straightforward to say, "Here are your 10 copied words; here is where the source was," AI detection does not operate like that. People can identify AI-generated words since it's a little bit more nuanced, and it's a probability question that at some point.
Where Does AI Content Make the Most Sense?
Chat GPT is an impressive tool with multiple potential use cases. Content marketing is one of the important ones, in which the content strategy is formulaic and easily verifiable. For instance, imagine a query about the traits of a particular animal. Chat GPT could provide detailed information on that topic quickly.
For Jonathan, Chat GPT is a great tool for generating ideas, researching, and creating content quickly. It's especially useful when creating long-form content that can be easily checked over. In short, it's ideal for generating full articles when needed.
A topical authority is a hot topic in the world of SEO, and there are existing tools to help create content on specific longtail phrases. However, Chat GPT offers an even more structured approach. So with its briefs, it's possible to actually achieve high levels of topical authority.
How to Detect AI Content Creation?
Originality.ai detection system relies on an open AI model trained with a mixture of GPT3, GPT3.5, and human/AI datasets. This enables us to accurately distinguish between original content created by humans versus artificial intelligence-generated content.
Their goal is not simply to determine if AI produced something. It's also about providing insight into why the piece has been labeled. Moreover, these actions can be taken without direct human intervention- making this process more efficient overall.
Does Google Need to Have an Alternative Solution to Detect AI-generated Content?
Google is facing a unique challenge: battling the rise of AI-generated content and the threat from competitors who are charging for some searches. This could lead to their search results being flooded with machine-generated answers, which would contradict Google's primary focus on delivering human-curated responses.
That's why Google needs to take an intentional and strategic stance in handling spam-generated content to protect the user experience. It's a smart move on Google's part. Additionally, links have become a main component in helping search engines verify content. It's fascinating that Google is aiming to reduce this reliance on hyperlinks as they're trying to get smarter with AI.
What to Expect from GPT4
How much larger can GTP4 become?
Despite the overwhelming hype around GPT3 and its potential, managing expectations is important. Although advancements from GPT2 were impressive, they still weren't enough for intelligent conversations.
Many of us think that the best content is only achievable by humans, but other experts have shown otherwise. Generally, you don't know exactly what lies ahead for this AI technology. But one thing is certain: expect game-changing results when the power of machine learning meets human conversation.
As long as Google's algorithms can determine that users are still happy with its content, it will remain at the top of search results pages. It also opens up possibilities for AI-generated pieces to be accepted by Google.
How a Plagiarism Checker and AI Detector Work?
Jonathan's product combines a plagiarism checker like Copyscape and AI detector to give users an advantage in verifying the authenticity of their content. With both copy & paste functions, like those used for plagiarism-checking tools, as well as our API integration option, customers can scan their work quickly and get instant insights from two modules:
Plagiarism Checker, which identifies potential cases of plagiarized work.
AI Detector, which determines if it may be artificially generated text.
Everyone increasingly wants to pay for quality content, both human-generated and AI-generated. Understanding the difference between them and paying a fair price is key when it comes to making sure everyone gets their value's worth.
Moreover, there are score systems that can tell us how much AI is or not. This allows for a 90% probability when it comes to distinguishing between the two. It's important you understand these scores so as to better communicate them and ensure accuracy!
Conclusion
As technology advances, so does the importance of keeping up with current trends. As you can see, Jonathan Gillman is an expert in the field of AI detection.
If you want to learn more about AI detection and SEO, check out more of our episodes.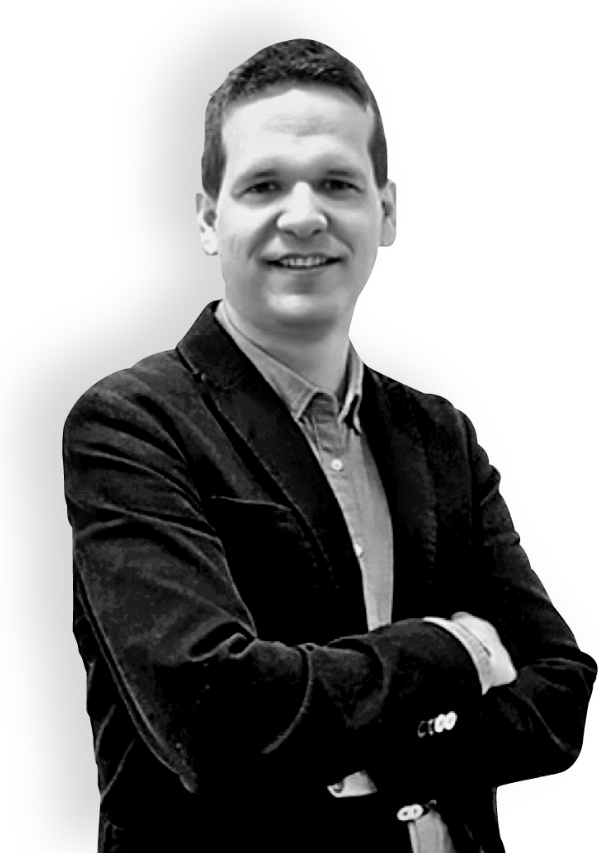 Loved This Episode?
Please consider leaving me a review with Apple, Google, or Spotify! It'll help folks discover this show and hopefully we can change more lives!
RATE AND REVIEW