CLICK TO SUBSCRIBE
Have you heard about Audio Summits? If this is the first time you heard about it, you will be excited by this game changer format of having a summit or a conference from a totally different perspective. It does not require a commitment for an audience to be at the summit at a particular set time, it respects your time and you can participate on it on the go. There's more to it than being a lead magnets and for sure, you'll be hooked, especially when you are often invited to be a speaker on summits.
In this episode, Gert had an expert on the show in creating Audio Summits in the person of Anke Hermann, an international speaker, author and award winning trainer and facilitator. Listen to this episode and learn why Audio Summit is going to be the next big thing.
Podcast Highlights:
00:00 Prologue
00:47 Introduction of the episode and the guest
01:27 How Gert and Anke hit it off with so many things in common with them?
02:06 Why does Anke not like the way existing summits are being pitched in, even though it is free in terms of money? (...Why does she think their concept does not work?)
07:03 What is an Audio Summit, why is it different from a video summit?
12:46 Why is Audio Summit going to be a game changer? (...What does it offer that traditional summits don't have?)
17:22 What does the tech part look like in running an Audio Summit and what else is needed? (...What is the process for creating an Audio Summit?)
21:26 What is wrong with people thinking summits are lead magnets? (...What is the third process that needs to be managed?)
27:05 A recap from Gert on the points raised by Anke on the processes of creating an Audio Summit.
29:22 Where does Anke promote her Summit?
31:57 How long will the summit content or audio be accessible to those who signed up?
33:43 Where to connect with Anke Hermann?
34:30 End
Connect with Anke Hermann:
Website: https://ankeherrmann.com/
Website: https://createconnectandflourish.online/
Connect with Gert Mellak:
Website: https://seoleverage.com/
Email: [email protected]
Are you an audio enthusiast?
Maybe you're interested in getting involved in the audio-based event or project. Perhaps you have plans to work with a podcast, webinar, soundscape, or musical performance. If so, running an Audio Summit is a great way to bring each of these elements together seamlessly.
In this episode, Gert Mellak and Anke Hermann share what Audio Summit is and how to run it. So, read on!
What is an Audio Summit?
Audio Summit is a private podcast that allows listeners to access audio content on their own terms. Users are presented with an information-packed page containing speaker bios and exclusive gifts when registering. Plus, there's even a player embedded, so you can easily enjoy the podcasts.
Listeners know how consuming audio podcasts can be. With the summit series, it almost feels as if you're part of an exclusive conversation that isn't meant to be heard. You have the flexibility and freedom to listen on your own schedule.
That being said, Anke also sends out a helpful email daily showcasing different speakers. This is to encourage viewers to check back frequently. It's up to you to binge all episodes or listen here and there with the featured speaker.
Why Consider an Audio Summit Than Video Summit
With the internet marketing space becoming increasingly saturated, marketers have had to get more creative to engage new subscribers. Initially, large ebooks are used as lead magnets. However, they often become unread due to their length and time-consuming style.
That's why it has been necessary for businesses looking for an edge over competitors by making them stand out via shorter methods. This could include newsletters or other interesting digital offers, such as Audio Summit.
Making it easy for people to spend their time engaging with you will result in much more success. This is more true than chasing after emails or forcing them into videos.
Some Video Summits can't be replayed. There's also a chance you miss out on important content if you're unable to watch live. Streamlining the process with customers removes barriers, ensuring everyone has access without stress.
Tips to Create an Audio Summit
What's the technical requirement for an audio summit? Do you need a summit page?
Well, here's everything you need when running an Audio Summit.
Podcasting just got a whole lot easier with Hello Audio. As an easy-to-use podcast host, they can stream private podcasts. This also provides one simple public link that allows listeners access to their favorite app.
Making your podcast audio stand out requires the right combination of elements. Recording with Zoom is a popular choice for capturing conversations. But don't forget about post-production tasks like adding intros and music for further appeal.
To be successful in content production, staying organized is key. A tool like ClickUp makes it easy. This incredible tool helps keep the whole project on track for maximum efficiency from beginning to end.
It pays to think ahead to make sure your summit is a success. Select speakers wisely and provide them with all the resources they need, like production instructions and promotion tools, in advance. This way, each speaker can promote confidently, knowing that their materials are ready-to-go.
To ensure success, it is important to create a specific and well-defined goal when creating an audio summit or podcast.
Narrowing down topics can help focus on relevant services being provided.
Creativity should be used for success.
When creating an audio summit or podcast, it is necessary to set clear intentions for the content so listeners will find value in what they consume.
Where to Promote an Audio Summit
To get the best results from your Summit, you want to ensure that everyone promotes their participation - including yourself!
An effective strategy would be starting with your own email list. It's important not just for bringing in new people but also for engaging those already on board.
Social media networks such as Instagram, LinkedIn, and Facebook can also provide further avenues of promotion. Ultimately if you are regularly active across all three channels, then this should generate enough interest in the event beyond speakers alone.
How Long Do You Keep Your Audios Online?
With an ever-growing audience, it can be hard to find the balance between enticing people to engage and yet not cutting off those who might have missed out. Anke believes that setting a cut-off point of 12 for sign-ups ensures that everyone has had enough time before the event actually occurs without taking away anyone's experience. It also encourages listeners to remain engaged so they can catch everything important.
Let them know about opportunities to get involved early on so they will take advantage of them. The choice should always focus on rewarding those who are taking part rather than punishing those who haven't had enough chances yet.
Conclusion
More and more expert podcasters are turning to audio summits as a way to launch or grow their business. If you're thinking about hosting an audio summit, this post is for you.
For those looking to connect with Anke, find out how all the pieces fit together on Anke's website. If you want to run an audio summit focusing on SEO, you need to partner with SEOLeverage™️. We have a team of experts who are passionate about helping our clients succeed!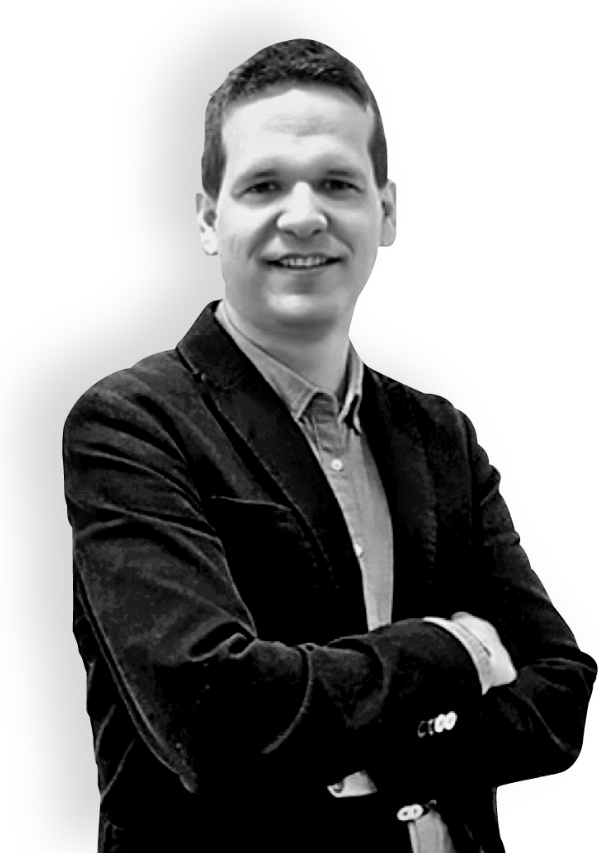 Loved This Episode?
Please consider leaving me a review with Apple, Google, or Spotify! It'll help folks discover this show and hopefully we can change more lives!
RATE AND REVIEW