CLICK TO SUBSCRIBE
SEO for Real Estate is definitely very specific, actually should be very focused on the detail of the real estate property that is for lease, for sale, or for rent. You cannot expect to rank if you are too generic in your targeting.
For example, if your keywords will be too generic as 'Real Estate Miami', most likely you'll have plenty of competition out there. In order for you to rank, you can go as specific as you can with, e.g. 'Beach house for sale in Miami' or 'Two bedroom house for rent in Miami'. Being specific will actually move the needle in real estate across all environments. Learn how to proactively rank your property listings by going specific that will match the right categories people are searching for, in this episode of SEO Leverage Podcast.
Podcast Highlights:
00:01 Prologue
00:52 Introduction of the topic
01:02 How does search for Real Estate work on the local level?
02:10 What needs to be done for past listings that are either already released a long time, sold or leased out but are still on the website?
03:35 Going for big generic terms or going too generic in targeting can become a disadvantage for real estate companies. (...What can they do so that they don't get huge competition on search queries?)
0516 What are the two things that are important for local SEO relevance?
07:11 Ending CTA
07:43 End
Resources:
Information for Structured Data on the Internet - https://schema.org/
SEO in Real Estate
People looking to buy and even sell a home often turn to the internet first, and it's no wonder. Search engines are a powerful tool that can provide users with information. However, there is more to consider than just what comes up in a search engine query when it comes to real estate.
It's vital to note that not all websites are created equal. Some real estate websites may be more reliable than others, so users research to find a website that they can trust.
In this episode, Gert Mellak will dive directly into real estate. Plus, see what you can do with SEO to rank your properties and listings high on Google.
How Does Real Estate Actually Work in the Search Engine Landscape?
While buying and selling homes is a big part of the business, there's also a lot of work to maintain and manage these properties. That's where search engines like Google come in.
According to Gert, real estate works on a locally relevant level. That means most of the searches are made expecting Google to figure out where a user is located. Thus, showing users things related to the surroundings or based on the search query.
Like when you're searching for a property in Miami while you're based in Spain, Google knows you're looking for properties in Miami. So, it automatically can geographically target the search results.
Implementing local SEO
One of the first steps to unlock your goal is local search engine optimization.
Gert agreed that the local relevance means that the local SEO needs to be optimized for the kind of queries. Google needs to identify what your site is aiming at clearly. Additionally, where the listings are located in the neighborhoods.
Common Real Estate Website Issues and How to Fix Them
As a real estate professional, your site is one of your most essential marketing tools. It's your digital storefront and first impressions matter. So, if your website has issues, you could be losing leads and business.
Here are some common real estate website problems and how to fix them:
Past listings in websites and databases
Some real estate sites are cluttered with listings of before-released or sold properties. This can be an issue because some people might use these past sales as reference points, which confuses when they show up on your site.
Here are 3 ways to avoid the issue, according to Gert:
Old listings should be proactively removed from the website. This way, you won't have any bad reviews due to outdated information on your site for customers looking at leased out or sold properties.
Redirecting them in your neighborhood may help you rank higher in search engines, so it's worth considering this option.
SEO strategy must be put in place so that old, non-working URLs can still generate traffic.
By following these mentioned ways, you can move forward by focusing on traffic rather than getting in trouble with SEO.
Too generic with their targeting
We've seen so many real estate companies make this mistake!
Generally, this issue entails ranking for keywords already occupied by all the marketplaces out there. Though it's such a simple oversight, it can hurt you in the long run.
Some platforms, such as Amazon and E-commerce sites, have large marketing departments that focus solely on ranking for generic keywords with high search volumes. Even if it means rankings can't be maintained long term since the nature of these industries' demands change over time.
However, there are other ways around this issue though:
Consider taking a step back from your platform's SEO strategy by identifying specific terms people might use when searching.
Design listings accordingly (elevating certain products or categories) to show up higher than those containing more broad phrases.
Rank content or specific categories or listing pages, depending on the different search queries.
Once you're in a search result, people will quickly take action.
How to Get Local SEO Relevance to Rank Your Website
We all know how important local SEO is, but did you also realize just what a difference it can make?
There are two things at this stage Gert wants to share with you.
Relevant backlinks
The best backlinks are those that come from relevant sources. Linking to your site from relevant pages and categories will give you an edge in search engine rankings.
In a nutshell, you wouldn't just go out looking for other real estate sites that could link to you. But somewhat, geographically nearby businesses such as schools or local universities will also do wonders in enhancing your ranking on Google search pages.
Structured data
Whether you're a professional real estate agent, it's essential to know how Google works and what they consider when ranking your site. The schema code will help ensure that all of the information on our website has been correctly communicated to be regarded as high-quality content.
There are a few codes that make sure Google understands what you're seeing on your site for real estate. Here are the two:
Real estate listing. This gives you a chance to indicate clearly to Google where the property is located.
Business function. It enables you to tell Google if this is for lease or to sell. Plus, it's a criterion for Google in matching the correct categories to your properties and their listings to the right searches.
Wrap Up
Search engines are a vital tool for anyone in the real estate industry. They allow you to find properties that match your specific criteria, and they also provide a wealth of information on each listing.
So you see, SEO for real estate is a particular thing. And general advice that's valid across other sites like Shopify or ecommerce isn't necessarily relevant in residential and commercial properties - at least when it comes to moving traffic your way!
Connect with Gert Mellak:
Email: [email protected]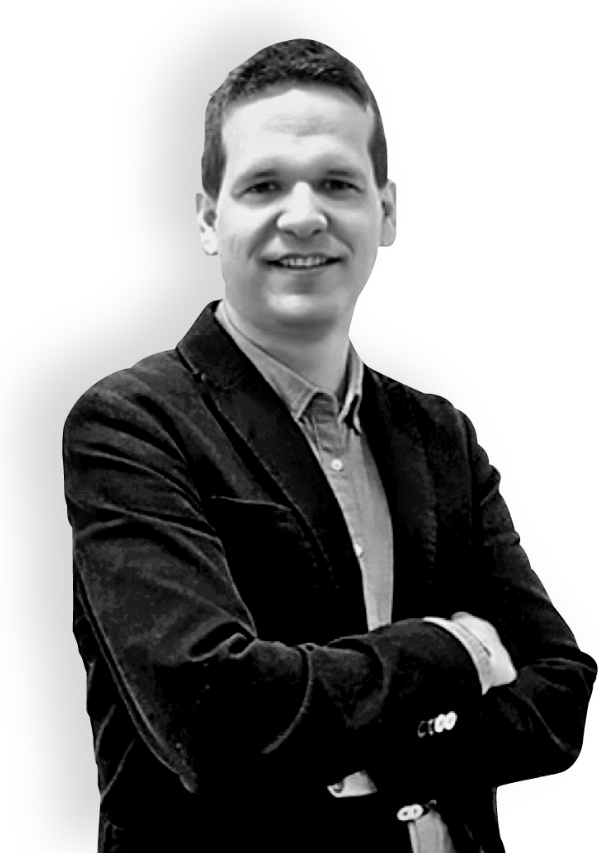 Loved This Episode?
Please consider leaving me a review with Apple, Google, or Spotify! It'll help folks discover this show and hopefully we can change more lives!
RATE AND REVIEW