CLICK TO SUBSCRIBE
Today there is an overload of information especially when it comes to SEO. There are things that could possibly help, could make you rank higher, could bring in more sales, etc, but these are random choices and you really won't know if it really works. So instead of spending a fortune on things that you have just come across or read on the internet, why not focus on things that actually mattered - the ones that have already been proven to work. Like a tool that will help you figure out where the focus really needs to be. Listen to this episode to get more information on this application by SEO Leverage.
Podcast Highlights:
00:01 Prologue
01:12 Introduction of the topic
01:58 Random choices that are available to focus on SEO, but do they really matter?
02:30 An SEO Leverage App that uses data from Google and can increase leads, sales, traffic, and brand awareness.
05:15 Ending CTA
05:30 End
Resources:
Sign up for the FREE Action Plan:
What to Focus on with SEO
Are you feeling overwhelmed by the world of SEO? There's so much to learn, and it seems like every expert has a different opinion.
So, what should you focus on first? And how can you be sure that your efforts are paying off?
Gert will break things down into manageable chunks in this episode and show you what to focus on for SEO success. Let's get started!
The three essential choices to focus on with SEO
Do you have a good handle on what aspects of SEO to focus your time and energy on?
As Gert has daily conversations with his clients, he slowly sees the one huge mistake. He agreed that people don't know what to focus on, so they focus on things that don't matter. And the problem is that there's just so much information out there, and it's a bit overwhelming.
That's why people make these random choices to focus on SEO:
Ensure that you tick all the boxes and make them green in your WordPress plugin.
Go to the platform and purchase some links because you've heard links are good.
Create 150 articles because you think it's a quantity game.
In this way, you will know which one matters. Plus, analyze why it's more vital in ranking your website.
Why looking into data is vital in SEO rather than articles and gut feeling
Anyone who has ever worked in SEO knows that it is an ever-changing field.
What works today may not work tomorrow. And what was considered best practice a few years ago may now be outdated. As a result, it can be tempting to rely on articles and gut feelings when deciding what to focus on in SEO strategy.
Ultimately, data is what will tell you whether or not your efforts are paying off. At some point, Gert has been gathering so much data from Google over the years. But, later on, he decided to create an app, the SEO Leverage app.
Comparison between using Google and SEOLeverage™️ app
According to Gert, Google is based on machine learning and artificial intelligence. As a result, it will be unreasonable to expect that you can make the correct assumptions. Perhaps, find the proper focus of attention just by analyzing some random things, some random variables, or KPIs.
In short, lots of the data is just not relevant, even if you open Google Analytics.
On the other hand, you can essentially grab the most critical information when using their app. Exactly, you can see what grows, what's falling, and so on. 
How to optimize your SEO investment
Any business that wants to be successful online needs to invest in SEO. However, simply investing in SEO is not enough - you also need to make sure that your investment is optimized to get the best possible return.
Luckily, there are a few simple ways to optimize your SEO investment shared by Gert.
Set a clear goal
When you invest in SEO, it's essential to make sure that your website and goals are clear. This makes sure that you drive the right people at the right time to your website.
However, there is no one-size-fits-all solution because every industry has its own unique needs when marketing online. This means different things will work better than others depending upon the product/service offered by said businesses.
In a nutshell, defining goals with measurable success will make sure any efforts toward growth really work for what they're worth!
Analyze the data
As Gert mentioned above, data is more relevant than taking a guessing game. Perhaps, it's much easier with an app than manually or with spreadsheets and exports from Google Analytics.
If you want to make sure that your money is spent wisely, you need to figure out what matters. Imagine if you spent $2,000 a month on SEO for things that matter - rather than just reading something online and assuming it's good enough.
Gert has seen this time after time with their consulting clients, where they identify what needs to be done based on the machine learning results from our app. And then make sure they do those same consistent things every day to achieve more significant results.
In this way, websites can get more leads, sales, traffic, and higher brand awareness.
Get Help
So it's no wonder that SEO might not be at the top of your priority list. But ignoring this critical piece of marketing could be costing you big time. That's where your SEO consultant comes in.
If you want to start looking into the data that actually matters, head over to SEOLeverage™️.com. Gert and his team have an action plan for you.
Connect with Gert Mellak:
Email: [email protected]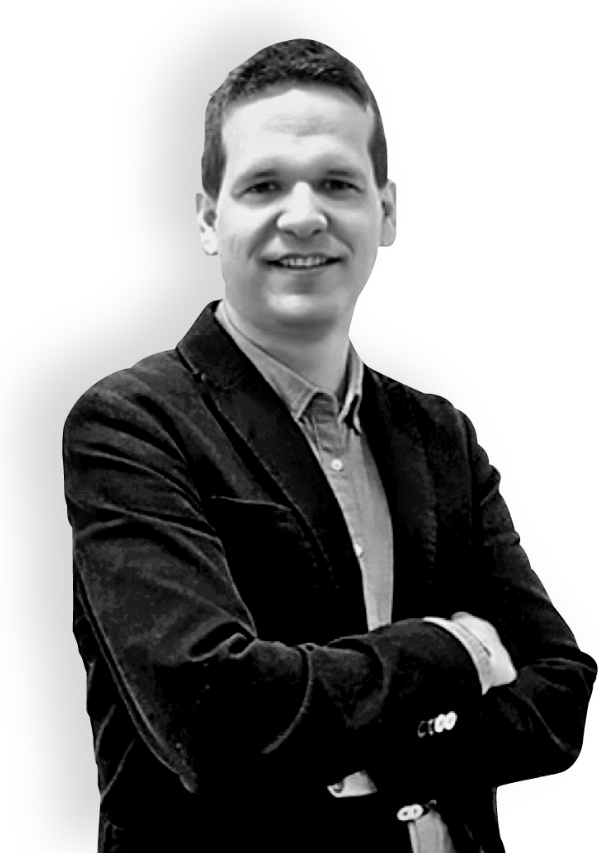 Loved This Episode?
Please consider leaving me a review with Apple, Google, or Spotify! It'll help folks discover this show and hopefully we can change more lives!
RATE AND REVIEW