CLICK TO SUBSCRIBE
At first thought, when asked to choose between quantity and quality, you would choose the latter, wouldn't you? But it is definitely different with SEO especially if you are just starting to build up your site. How important quality versus quantity is really determined by what you want to achieve. There are also many factors to consider, but more importantly making sure they're in line with what Google wants to rank. It is crucial to find the right balance between quantity and quality for your website.
Podcast Highlights:
00:01 Prologue
01:17 What makes SEO an important channel that can drive traffic and sales?
02:28 Why is it important to strike a balance between having a large quantity of content or a high quality of content?
04:26 Google also considers the quantity of links when sending signals, why is that?
05:34 What are the benefits of opting for quantity during the early stages of website development?
Quantity vs. Quality in SEO
When it comes to SEO, there are two main schools of thought: quantity or quality. Some businesses believe that the more content they produce, the better their ranking. Others believe that spending more time on fewer high-quality pieces is the key to good SEO.
So, what's more important for SEO — Quantity or Quality? And how can you know which approach is best for your business?
Here's an episode with Gert Mellak to explore both sides of the argument and help you decide what is best to take.
Does content quantity matter over quality?
When it comes to SEO, businesses often struggle with this question. Do they put more effort into producing more content? Or do they focus on creating better-quality content?
Search engine optimization or SEO is likely not your only channel of traffic, leads, and sales. However, it's an essential strategy to rank your website in SERP.
When people search for an answer to their questions, they are likely to consume content. They took time to watch a video, read text, as well as skim through it. And even compare a few pages, which is very different from social media marketing.
According to Gert, the content that ranks higher has a higher chance of getting clicked on. Besides that, it will drive more traffic when compared to sites not ranking so well,
Whenever you're trying to rank your site on Google, you always think of creating the best content. It's true, though, that Google will definitely try to rank the content that makes the users happy. However, the Google algorithm plays a vital role in determining what makes users happy and deserves to rank there.
The impact of having a topic relevant content
When Gert's clients ask about it, he usually points out the quality of every single piece of content. It's because of the idea that low quality may not rank on search engines. But, realizing that quantity is also essential through the topic's relevance.
Google will get an idea of whether you know what you're writing about or not based on other articles on your website. Gert agreed that once you write a topic and relate one article to the other, Google will possibly figure out that those all make sense. This is called a content map.
"To see good traction, go deeper in writing content, maybe 20 articles or more for a new website."
Creating one good piece of content might just not be enough to rank well. So, to see good traction, go deeper in writing content, maybe 20 articles or more for a new website. If you create a new website today and you used only to have a sales page, it's better to add quite a few articles to start seeing some progress.
And this is where quantity can't be left out of the equation. You need to show quantity in order to show importance.
Why do building more links can skyrocket your site?
Quantity is not only for content creation but also for link building. You want to make sure that you consider the number of links you're sending. It's true, especially based on how many links competitors are getting to their pages month after month.
For example, if competitors are getting 20 or more links monthly to their main articles and you're just getting five, imagine what kind of signal it would send to Google. So, think about it.
20 of them are recommending your competitor with a link as an authority versus only five recommending you. Well, it's good as long as those are relevant links that Google would prefer most.
Furthermore, if you just create one link every month to your website, it will lose its authority. By the time you create the 10th or 11th link, the first one already doesn't exist anymore. Having said that, Google might not pay so much attention because it's a link that's already from a year ago.
How consistency can improve your content quality
For a site that is just starting or creating its blog section, quantity is essential to show your relevance in your space.
According to Gert, you can follow these 3 ways to improve the quality of your content:
First, it's all about conducting topic research or creating content maps. It's where you line up what kind of information should be in those articles. And, you're already set up for success right from the beginning.
Then, if you're not familiar with it, you can do some Google research and see what kind of topics come up.
Lastly, if you have a keyword you want to rank for, check out Google and see what ranking is and what do those articles have in common. This means that if everybody has a video embedded, you probably also should have one.
It's more a matter of consistently optimizing the quality of your articles, Gert added. This is to make sure that they're in line with Google rather than creating vast quantities of new content being pushed out all the time.
"You cannot differentiate your strategy vastly from the strategy that's predominantly being implemented in your competitive space."
In a nutshell, quantity, and quality really depends on what you want to achieve. It depends on the stage of SEO your website is in, and it definitely depends on what you're doing. It's worth noting that you cannot differentiate your strategy vastly from the strategy predominantly being implemented in your competitive space.
Take SEO to the next level
If you want to know whether you should focus on quantity or quality, head over to seoleverage.com. You can also drop your message here if you'd love to connect with his team to talk about some potential growth and issues on your website. Have a great day!
Connect with Gert Mellak:
Email: [email protected]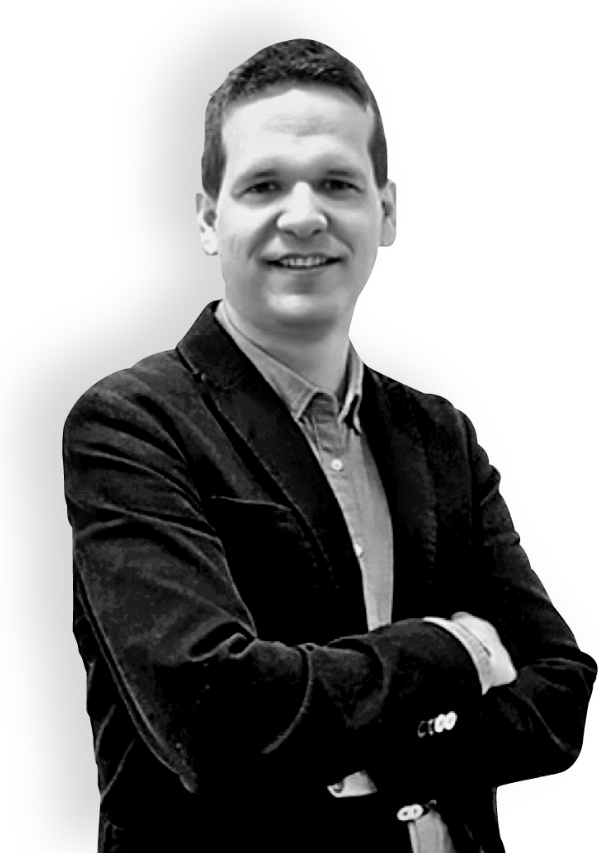 Loved This Episode?
Please consider leaving me a review with Apple, Google, or Spotify! It'll help folks discover this show and hopefully we can change more lives!
RATE AND REVIEW