CLICK TO SUBSCRIBE
Take a look at the visual of the bubbly champagne flowing seamlessly from glass to glass down to the bottom. This is the same concept for the links that flow through your site, following the pathways created by internal links. Like most websites the majority of the inbound links should be pointing to your home page. That means you need to ensure that the leads, using the internal links are shared with the other pages on your site.
Podcast Highlights:
00:01 Prologue
00:44 Introduction of the episode
01:20 The analogy of the champagne glass pyramid with SEO optimization.
01:59 Why is it important to do the internal linking correctly, so that the bottom of the pyramid also gets its share of the champagne (leads)?
02:43 How can you ensure that the pages that generate leads will get the most traffic and thereby also gain the most authority?
03:55 End
SEO with Champagne Glasses - Link Equity
The Google algorithm is always changing. In order to stay on top, SEOs have started looking at their link equity as a way to gauge how well they are doing.
On the side's note, champagne glasses are the perfect analogy to understand link equity. Gert Mellak cited that the flow of the champagne, when poured into glasses, is the same as the links on your website. Are these part of the search engine ranking factor?
Let's discuss the champagne glass pyramid more and how you can stay ahead of your competition by focusing on link equity.
Champagne Glasses Pyramid Explained: Does It Have To Do With SEO and Internal Link Building?
To know the significance of depth in SEO, we must first see how the various search engines robots, particularly Google's, operate. To do so, imagine your website as a pyramid of champagne glasses.
If you think about your website, the top glass would be your homepage. This is the page that gets the most links, the most link juice, and has the highest authority on a website. At the same time, the glasses at the bottom represent your most detailed pages.
If there's a limited amount of champagne, then there might be glasses at the bottom of the pyramid that you may not get any of the champagne. Why is it the case? Because they're too far away from the source or where the champagne essentially comes in.
In short, the champagne glasses pyramid has to do with authority, page rank, and link equity. It represents how links can increase traffic and be able to get the value of one domain.
What is Link Equity?
Link equity is the value of your links, and it has many factors that go into it. In addition, it is a method for determining which pages are most important in terms of the ability to rank in search engine rankings.
So, why does it matter, and how can you use it as part of your SEO strategy?
Google and other search engines implement a variety of signals to determine search engine rankings, including links that pass equity. For example, a link from a relevant and authoritative website will be worth more than a link from a blog with less authority or relevance to your website's content.
So, how to determine the actual value of links on your website?
You can pass link equity through both internal and external links. When analyzing whether a connection will give equity, there are a few things to keep in mind:
Is the link useful? If the link you build from your site's page to the other page is irrelevant, Google will notice it. Irrelevant internal links may not provide much domain authority or value.
On the page, how many links are there? Though there is no hard-and-fast rule, it may not be as beneficial if the link to your site is one among hundreds or thousands.
Is the site that you're linked to reliable? Those from established, reliable sites tend to convey more link equity than links from new, inexperienced sites.
The following links. No-followed links mean that crawlers should ignore them. They also indicate that there is a lack of link equity.
Is the link possible to crawl? If a web page uses the robots.txt file to block crawlers, the crawler is advised to ignore it, and the link is invalid.
What is the location of the link on the page? Links in the page's sidebar or footer aren't given the same weight as links in the page's content.
Why Should You Make the Links Work?
If you're on a lead generation website, you'll know that not all the articles are going to generate the right amount of the same leads. So you want to make sure that those pages that generate the most leads and should be having the most traffic should also get the biggest part of the authority.
It makes sense that from your homepage, link to your pillar pages. Specifically, they get the link juice from the homepage directly handed down there. In short, the key article gets more page authority.
Google bothers rewarding you with link equity
You don't want to be losing your high-quality backlinks every time you change, update, or establish a URL. Link equity is the worth of a link. And the SEO value of each link passes through to your website from the URL it links from.
In order for your article to do well in SEO, you should focus on internal linking. It would be best if you have enough champagne from the homepage, then you're going to see in 99 of the 100 cases a big impact on ranking traffic and the number of keywords those articles rank for.
It is great that you carry out this link-building procedure properly and intelligently. You should not give the appearance that you are developing and backlinking to generate fake web traffic.
9 Ways To Increase the Link Juice on Your Websites
To succeed, you must continue to learn from other SEO tools and experts. Here are some strategies for maximizing your link juice.
Make content that is worth linking to.
Make use of an internal linking site. Find Internal Link Juice Prospects on your website.
Obtain an interview with a high-ranking website.
Make visual material that people will want to share.
Make connections with other organizations or influential people.
Participate in an event as a sponsor or speaker.
On your website, provide social sharing buttons.
Post on social media on a regular basis
SSL encrypts your website
On top of that, create a quick-win SEO strategy to use link juice from your existing content to succeed. How? Identify internal content that contains your keywords using your keyword list.
Is PageRank Still Important?
Many people associate PageRank with link equity. PageRank was Google's first analytical method in determining how a site should rank, and it was based mostly on the website's backlink profile.
It is no longer the most important component in determining a site's ranking on search results; it's now just one of the hundreds of ranking criteria Google considers. It is merely something to keep in mind. What matters most is that you're following standard links practices, such as providing relevant anchor text.
More link equity can be thought of as how the ranking power of a page flows from one link to the next. When a highly authoritative page contains a followed link to a little blog's content, it might be seen as a show of confidence for such a linked page, giving a certain value of a link such as authority vs. the smaller website.
In Conclusion
The SEO industry is a competitive one. It's uneasy about staying on top of all the latest trends and changes that happen every day, not to mention staying innovative.
Link equity is one of the secret sauces of any current SEO action plan in the effort to increase organic traffic, improve domain authority, and rank higher for the sites that genuinely matter. It also helps with user experience by providing relevant content options when someone clicks on a keyword.
Don't hang up! The ideas discussed by Gert Mellak should have you swimming in link juice in no time with a little patience and determination.
Connect with Gert Mellak:
Email: [email protected]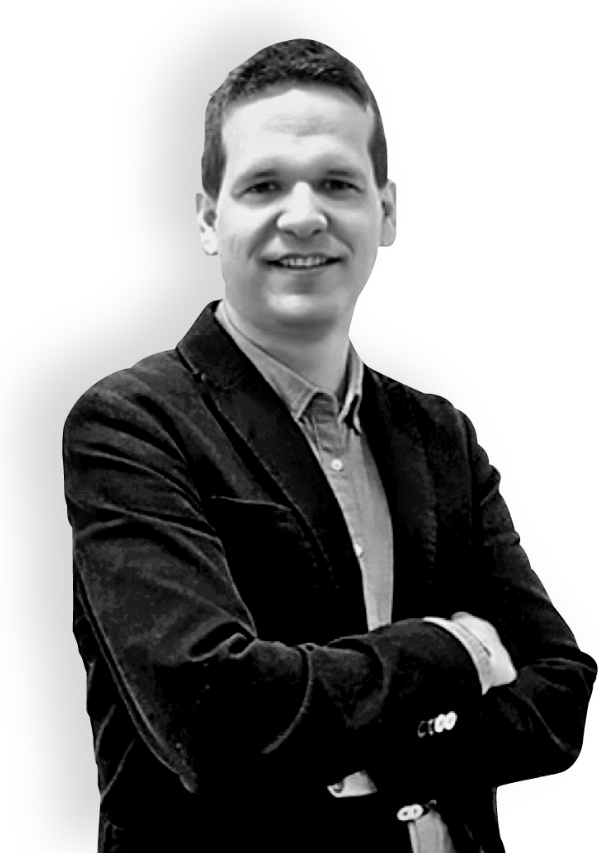 Loved This Episode?
Please consider leaving me a review with Apple, Google, or Spotify! It'll help folks discover this show and hopefully we can change more lives!
RATE AND REVIEW