CLICK TO SUBSCRIBE
Is it really necessary to publish or do an update to your blog posts on a weekly basis? In this episode of Seo Leverage Podcast, Gert outlines how to determine when to refresh or prune your already published articles. If your concern is to drive more traffic to your website by publishing more often, that is wrong. In fact, Google doesn't really care about frequency, it cares more about what makes users happy or how relevant the article is.  
Podcast Highlights:
00:00 Prologue
01:06 Introduction of the topic on blog posts
02:05 Does Google care about the frequency of your Blog post?
03:04 Why was the question about publication frequency raised?
03:50 Deciding on whether to update or refresh your blog posts depends on the following:
Is it still relevant or valid to the users?
Your kind of industry e.g. technology-related industries
What articles are losing traction?
04:50 Why is a tracking system necessary to see if your articles need some work?
06:16 Gert Mellak's rule of thumb that applies to different industry sectors in regards to article updates.
07:20 Recap
08:01 End
Resources:
Past episodes mentioned by Gert:
Episode 39 - Can AI Replace Your Writer with Anfernee Chansamooth
Episode 41 - WordPress Page Builders with Justin Meadows
The ERICA SEO Framework:
Link: seoleverage.com/seo-consulting/
Weekly blog updates - seriously?
It's a question that haunts content creators. How often should I update my blog? The answer is not so simple, but there are some guidelines to help you figure it out!
Writing blogs or content, for many people, is tough and requires skill. Suppose the only reason you are blogging is that someone told you that it would be better for SEO and increase conversions and sales. Then, how much time do you want to invest in updating your blog every week or month?
This article will discuss how it works for you and what frequency has been most successful!
Why do you need to update your blog post for SEO?
We all know how important it is to keep your blog updated - but how often should you be updating? That's a question that many bloggers ask themselves.
Some people say you should update a post daily, while others seem to think that once per week is more than enough. But, there are more factors in how often you optimize and create new blog posts. This includes how much content you have, how long, and if you want to include images or not.
When blogging, it's crucial to stick to a schedule for three reasons:
Boost blog traffic
Improve brand awareness
Define E-A-T
Organic Traffic
Google is complex and secretive about its works and changes with each update. Let alone what it implies for SEOs and marketers. As a result, many in the industry turn to detectives to find it out and keep their page rankings from dropping.
Optimizing older blog posts can increase revenue, subscribers, and anything else you desire. If you want to boost the number of visitors to your website, blogging is essential for SEO. The best aspect is how much of an impact you can have with a small amount of effort!
Increasing blog traffic means that it grows organically over time. This is why it's crucial to keep your blog posts up to date. This strategy increases the number of people who read your work, as well as your visibility.
Brand Awareness
Because Google can crawl every webpage for SEO purposes, every blog post you write has the potential to improve both SEO and brand awareness. If you're in beauty products, for example, and you write a high-quality blog about how to apply contour, you could appear in those search results.
Building brand awareness allows you to supply your audience with helpful information. As a result, blogging is still very important for brand discovery and lead generation.
Make sure you're putting out high-quality blogs if you want to build brand loyalty. Aside from that, you may raise recognition by creating content that includes photos and relevant content.
You're what you E-A-T
E-A-T has special importance for blogging. This concept stands with Expertise, Authoritativeness, and Trustworthiness.
Expertise on the content matter is one of the most important aspects in determining rank. Is the information available to read on the website, and do they have the credentials to back it up if necessary? This may work if you're an expert in the field.
Updates also inform the Google algorithm that your post is a more valuable resource, boosting a blog post's traffic. Because you're building on the authority on your blog, an updated one that was before successful will often rank better in searches than a new post. Furthermore, people may trust you to deliver honest and reliable information if you are a trustworthy source.
How often should I update my blog?
Did you realize that every single day, millions of new blog entries are published?
Each minute, dozens of blog posts are published! It's no surprise that bloggers are asking themselves, "How often should I blog?" with so much new information being released every day.
In a nutshell, the amount of blog posts you publish is determined by several factors, including your schedule, length, and audience aim. We'll look at how often you should do this and offer some advice on how to find (and keep!) the ideal frequency.
The blogging frequency: Daily or weekly?
When you have new high-quality content to post, the answer is straightforward. When it comes to SEO, you must be careful not to scare away the target audience by giving them the details they need.
Your company's needs and goals determine the frequency of blog articles. Smaller businesses find success in updating more weekly. But larger enterprises might post or update daily or weekly.
If you have news-focused content in a fast-paced niche, posting daily or updating your content per week is an excellent timetable. You should frequently write if your main goal is to increase traffic and clicks to your website and content. Or, if you have a dedicated and engaged audience who visits your site on a regular basis, frequent publishing is also a fantastic option.
It's ultimately up to you to figure out how that schedule will work. Although it can be challenging to think of, write, and market a new post, everyday traffic will increase easily. Plan for blog posts at the same time as your next product launch campaign, and set aside time to outline those topics.
The Basic Definition of Updated Content for Search Engines
Before we go into optimizing your blog post, let me explain what we mean when we say that a website needs to be updated with "fresh content ." Many people, in my experience, misunderstand this, which makes their updating task even more uneasy.
'Fresh content' does not mean information that is completely new to the internet. Still, it is unique to the website and cannot be found anywhere else on the internet in the same style. In a short description, it should be created.
For instance, the blog post you're reading right now is 'fresh content' because it's unique, original, and hasn't been seen on any other website. You've selected this because you think of it as a relevant one.
If you Google "How often should I update my article," you'll discover hundreds of results. But the content you're reading right now is unique and exclusive to this website.
So, while 'fresh' obviously refers to new things, information, or theories, it also refers to something new for the website or blog in question. It's a broad description yet straightforward for creating recent blog posts for SEO.
How long does the average content last?
Is blogging, then, overrated? Is it really the "secret sauce" for most businesses?
The internet has a two-year shelf life for blog posts. It's fantastic since it's reusable content, but if you want it to be valuable, you'll have to put some time and work into it. This is going to be content that you'll be able to use for a long time.
But, if you do not update your blog posts, they will eventually die. That's why so many individuals notice a drop in traffic over time, even on important pages. Search engines like Google will de-rank your pages if they're too old.
Post a blog on a regular basis, so you have a supply to select from when it comes to reposting in many methods. Let's face it: a 3-year-old blog post about social networking is old-fashioned, but because we've kept it up to date, it's still as relevant. Moreover, many successful businesses devote significant time and money to produce high-quality content.
How do I update my old blog post for SEO?
Now that you know how freshness affects Google's results let's figure out how to update your blog post.
Identify your goals
When it comes to an effective content marketing strategy, there's a lot to consider. But, acknowledging your goals as a whole in the first place is one of the most important considerations.
Do you want to update your old articles to increase traffic? Or do you post valuable content for better user engagement?
If you don't have the right strategy to attract the target audience with relevant content and convert them, you'll suffer as a small business. Don't start writing a few articles a day without first establishing your goals and developing a content strategy to attract customers and enhance their user experience. Moreover, providing engaging and high-quality posts should be your top focus.
Think of your readers
What do your readers expect from you? Simply, put yourself in your readers' shoes and consider whether you'd like to see new content more regularly.
You can also ask them questions. Many prominent bloggers do a quick blog poll or survey to see how frequently they wish to hear from them.
What's the essence of your long-form content if it's not relevant for search queries? So, don't be burned out and produce content that isn't valuable to you or your audience.
Check your content statistics
Writing a blog takes effort, and it takes even more effort to keep it going in the long run. To locate your sweet spot, experiment and refine your frequency.
To see if more frequent posting is helpful, test different scenarios for a couple of weeks and track your statistics. If posting daily does not result in a positive return like increased traffic, social media mentions, or visibility), you should decrease your publishing frequency.
Add more details and better imagery
Some content creators and experts believe that word length also increases visibility on updating your blog post. If you have a short form, try to enhance and add some relevant words to your topic. Or, if you have long-form already, replace your phrases and optimize for better results.
Aside from that, adding better images to your text can be tweaked a little. Do you not get a lot of organic traffic from your site? If yes, changing the graphics to something more appealing – or introducing imagery if none exists – can be a significant victory.
Improve your SEO strategy
While basic search engine optimization tweaks may not be enough to boost, you should take care of your SEO if you're going to update the post anyhow.
Your major keyword should be your first stop. Have you used it in your content's title, meta description, header tag, and other places? But, to avoid stuffing, do some keyword research.
These are important in any aspect of SEO, as well as improving it. So, look for high search volume keywords to rank for.
The second could be to include links to newer content within the site. This is yet another minor same with site speed but has significant changes.
Internal links to relevant old blog posts can help keep visitors moving throughout your site. Because the majority of your site's internal links generally point backward rather than forwards, this is a critical step that you should complete whenever you update an old blog post. Keep an eye also on backlinks you apply on your site and see if it's still relevant.
Make it shareable on social media channels
Do you want your blog entries to receive more social traffic? Are you unsure how to share your new blog posts on each social media platform?
Sharing your articles on social media will help you maintain a stream for more traffic to your site. So, what tools can help make your blog post better, more engaging, and easier for readers to find? You can include Facebook, Twitter, Instagram, and more in your social media marketing.
Maintain Quality Content and Keep Your Rankings Rise up
Content is, without a doubt, king. You are increasing your E-A-T in the eyes of both Google and visitors by uploading well-researched content that also meets other SEO rules.
You've been telling yourself that you're just too busy to create one blog post every week? If so, this post is for you. It's time to get serious about your blogging schedule and start taking it seriously.
I want to encourage you, not discourage you, if you're considering establishing blog content. For sure, it will take time and effort to get noticed, and it will take longer than you imagine. But, when it happens, it is well worth the effort.
Connect with Gert Mellak:
Email: [email protected]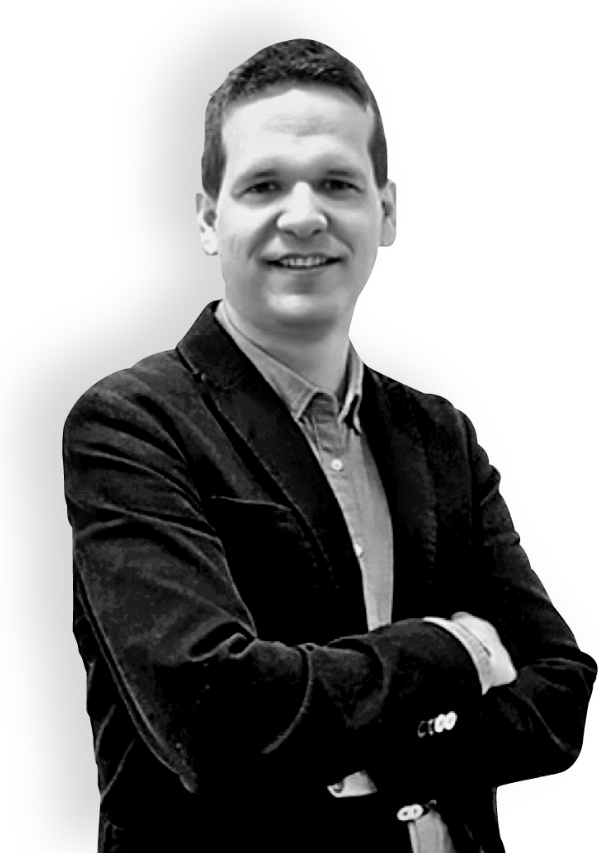 Loved This Episode?
Please consider leaving me a review with Apple, Google, or Spotify! It'll help folks discover this show and hopefully we can change more lives!
RATE AND REVIEW