CLICK TO SUBSCRIBE
A website that appeals to visitors correlates with high search engine rankings. Without SEO, it's hard to say how we would ever find websites, businesses, or the information we seek on a daily basis. If your business has a website, SEO is important and based on the way search engines are developing, it's unlikely that SEO will lose importance any time soon.
On this premise, we need to ensure that the people working in SEO should have the necessary skillset in order for them to focus on the overall strategy to be successful in SEO.
Podcast Highlights:
00:00 Prologue
00:35 Introduction of the topic
01:02 The role of an SEO person and the team. (...What he and his team need to know?)
02:45 In order to be successful in SEO, what are the skill sets needed in hiring an SEO person?
writing skill
communication skill
consistency in execution
curiosity and flexibility
broad digital marketing knowledge
08:25 End
Resources:
What skills are needed for SEO?
The demand for digital marketing or SEO skills is skyrocketing, and those with the right SEO skills can achieve greatness in a few years. However, there has been little written about the abilities required for a successful SEO job, and this detail aims to fill that hole.
SEO is, without a doubt, the most exciting marketing. However, there is no one-size-fits-all SEO formula. You need SEO specialists, tools, and you need to dedicate your time, effort, and money. That's why it's essential to take a critical mindset to the table in order to grasp complex issues from different perspectives and devise innovative strategies to address them.
If you're considering a career in SEO (search engine optimization), or if you're already an SEO expert trying to enhance your results, it's good to analyze the SEO skills needed to be an effective search optimizer and seek ways to improve them in oneself.
What is Search Engine Optimization?
You've probably heard of SEO, and if you haven't, a quick run-down of the definition will be enough.
How do you improve your site's organic search exposure so that your content is easily discovered?
How would you "optimize" your website or your company's website for search results?
How do you tell the difference in SEO advice - link building, SEO writing, and web coding?
How can you know how much effort and time you should devote to SEO?
It's worth noting that neither two SEO strategies are the same. All sites are unique, and a multitude of factors influence a site's ranking in search engines. Everything starts with a process, and little by little, your approach would be rewarding.
What could be your search ranking without SEO?
Essentially, SEO (search engine optimization) is vital since it assures that the average consumer wouldn't have to surf for further than a few moments to discover the content or products they're looking for in Google or any social media. In addition, SEO experts measure success and are in charge of creating, developing, and delivering sustainable websites.
SEO is also cost-effective. SEO is a terrific way to acquire qualified website visitors without paying for it immediately if you're on a strict budget. It creates a conventional online service that would otherwise be lacking.
Top Required Skills in the SEO Industry
SEO professionals come from a wide array of backgrounds. For example, the SEO team at my firm has been obtaining a great deal of work and expanding recently, so I've spent a lot of time interviewing candidates for new positions. Although SEO specialists have a wide range of abilities, there are a few characteristics that I look for in every prospect.
Technical Skills
Aspiring SEO professionals can manage their growth with a thorough understanding of their SEO skills and experience. You'll require technical SEO expertise to get to page 1 of their search results.
Utilized Structured Data
In terms of technical SEO skills, utilizing structured data is one of the most comprehensive. An SEO specialist needs to see potential difficulties on the websites they manage on.
Structured data, which would be code that you can apply to a website's pages to characterize them, is a much more beneficial technique to explain your content for search engines. Because structured data allows Google to analyze what is in a website, it can present the content in a useful and interesting way to visitors.
Adept at fixing the technical issues
Considering the significance of ever-changing search engine rankings, an SEO specialist must resolve technical issues for websites to achieve optimal visibility. Unfortunately, these typical technical SEO issues are frequently overlooked, even though they are simple to fix and critical to your search exposure and SEO performance.
For example, if your website is indexed, there are many more results than planned. Search for homepage spam or outdated versions of your site indexed rather than proper redirection to your updated site.
Other technical SEO skills include web analytics, H1, title tag, Meta tags, XML sitemaps, robots.txt, and the ability to fix crawl issues.
Non-Technical Skills
Technical and non-technical SEO skills are vastly diverse, and whole distinct teams may carry them out. In addition, different aspects of analytical and writing skills are included in these skills. Even yet, they must find ways to collaborate because it's at such a crossroads that you'll find the most chances in SEO.
Critical thinking
A most valuable non-digital ability necessary in SEO is probably critical or creative thinking. Because of the ever-changing nature of SEO, the ability to think outside the box and not be afraid to experiment with new ideas is an important skill that never goes out of trend.
As a result, it's critical for an SEO specialist to be able to see potential difficulties on the websites they work on. You can accomplish this by conducting competitor research and determining what is succeeding and what wasn't for a few of your main competitors.
Flexibility
Every job requires flexibility. That is, it's a way to help you succeed in your goal. As an SEO specialist, you need to make sure you're flexible enough to step forward on the progress and process you'd take.
When a strategy that an SEO professional thought would be a sure thing turns out to be a flop, they must understand when it's time to pivot. The SEO specialist should have the skills to change techniques at any time. Also, an SEO firm puts most web designers in their team.
Prioritization
Whether your business has a long history of using good SEO methods or is just getting started with digital marketing, keep these tips in mind. You cannot emphasize the importance of perspective and prioritize. Running an effective SEO campaign requires prioritization.
Always keep in mind that a foundation is essential to ensure the longevity of your power. As a result, all SEO professionals should be well-versed in the procedures that you must follow. Furthermore, it would be best to prioritize each of these processes based on the task's importance and difficulty.
Communication
The value of communication in the SEO world cannot be overstated. To guarantee that your orders are followed, you'll need to speak with your other team members ahead of time.
All of these roles necessitate strong communication skills; without them, you'll struggle to stay competitive in an SEO world. In addition, your SEO employees are more motivated when they are informed and clarified about the task at hand, how they are executing the job, and how to improve their performance.
Decision-making
You must make decisions on the fly during the SEO process. Google is modifying how it evaluates websites, and changes must be done quickly, or you risk losing your gains. The process of making the best option in a given situation without having to consult different people is a good skill that all SEO professionals should possess.
Speaking & Strong Writing Skills
Every SEO specialist has a different role. As such most are programmers or businessmen, while others are writers. An SEO expert who can conduct their keyword research and write content that incorporates it is far more beneficial. Once you have possessed this skill, you can do SEO plans and look for high-value relevant keywords for your blog post.
But we're not only talking about publishing articles such as this one and giving presentations at conventions. Specialists do case studies, creating SEO reports, and so on. Speaking and writing skills are included in all of these.
How to Improve Your SEO skills
The skills required of a good SEO (search engine optimization)go beyond the ability to get a website to rank. We must be able to communicate, strategize, and comprehend the marketing landscape as a whole. So here's how you can improve your skills- that is included in the upper mentioned.
Utilize SEO tools: Google Analytics can help you figure out what your users want.
In speeding up the SEO campaign, tools are better and faster at gathering and analyzing data than humans. As a result, you can research your potential competitor's niche, even find what visitors want to know or what they're searching for.
In addition, there are different SEO tools, which have other functions in the SEO process. For example, you can use tools for keyword research or google's keyword planner and some tools for content writing.
Learn your tactics in SEO strategy
SEO is a long-term digital marketing approach that needs to analyze and study thoroughly. It's time to get out of your comfort zone in SEO efforts.
With a practice website, you can polish your SEO skills. If you do get a lot of organic traffic, though, you should figure out which of your strategies succeeded. If you'd think you're good at making content, explore keyword research, link-building efforts, and other writing processes.
Analyze the reasons for your failed efforts
An SEO professional is known to possess critical thinking, which is mentioned as one of the skills needed. Therefore, when you see an issue that leads to the failure of your efforts, the best way to improve your SEO skills is to ask yourself the three questions.
What caused your website to lose site's search engine ranking?
What is the reason behind the failure of SEO techniques?
What can you do about it?
Strength & Weakness Approach
It isn't easy to know where to begin when it comes to SEO strategy, and it's simple to squander a deal of time and resources on activities that will provide nothing in the way of results. Unfortunately, this is not a new concern, and it applies to both old and modern digital marketing strategies.
In this case, you can do an "SEO strength and weaknesses analysis." Identifying the keywords for which you already have some level of authority in the eyes of the search engines—in other words, your momentum—is a great place to start. Here are some strengths and weaknesses you must know.
Strength
Content Expert
A wide array of SEO strategies
Cost-effective approach
Weaknesses
Domain authority metrics are low.
Duplicate content
No SEO plugin or any technical optimization
The website isn't well-optimized
Look out for new learning opportunities.
When seeking a job as an SEO expert, always look for things that will help you improve your SEO expertise. You can join training for SEO expertise, and others could be reading articles regarding SEO.
Look for an expert in your company and learn as much as you can from them. Even if you think you know a lot about the subject, you might learn something new when you hear from the expert.
The Main Roles in Typical SEO Career Path
In general, the levels mentioned above of abilities necessitate a high level of knowledge and commitment in each function. However, depending on the structure and composition of specific teams, the amount of skill required for each role will vary.
SEO Trainee
The SEO trainee's responsibilities may differ from one firm to the next. However, in the hierarchy of SEO job profiles, the designation of SEO trainee is at the bottom. An SEO trainee is designed to study the know-how and practical applications of SEO. In addition, they are brainstorming sessions and various SEO methods, such as off-page and content creation.
SEO Technician
An SEO Technician's job is to analyze a competitor's website for modifications, work around them, and look for backlink chances. In addition, he is the one who tries to establish relationships with bloggers to pitch them for backlinks.
SEO Specialist
The organic search results for a company's web pages are the responsibility of an SEO Specialist. Under his supervision, a successful SEO campaign is created and implemented. In addition, he devises and develops tactics to increase traffic.
SEO Consultant
The SEO professional is in charge of maintaining and managing the company's organic search results on the web pages. In addition, he is in charge of organizing and executing SEO campaigns.
SEO Analyst
In the SEO hierarchy, the SEO analyst comes before the SEO director and executive. An SEO analyst's job description may include that he reviews the work of the SEO executive and is well-versed in keyword research and implementation methodologies. Although these are the core tasks of an SEO analyst, there is always an opportunity for creativity.
SEO Manager
In a company, the SEO manager is in front of a lot of other people. Therefore, an SEO manager is expected to have an in-depth understanding of keywords and successful Ad campaigns to guide their colleagues. Therefore, develop a content marketing plan that is in line with your SEO objectives.
SEO Executive
The position of SEO executive does not have a lot of cloutclouts. Their responsibilities include:
Doing process-centric SEO
Running individual SEO campaigns
Write or rewrite the content to be marketed title, description, and meta description.
Content optimization analysis
Conduct on-page and off-page SEO as well
Is it hard to learn SEO at first?
Simple is the answer. There's so much to learn about search engines and how the optimization process works, and it can be overwhelming at first.
Everything will start to make sense, and the entire process will become easier if you take it stepit to step by step and follow a planned learning method. You'll discover how to approach the SEO learning process and the steps to take to make it easier than it appears. Then, all you have to do is be prepared to put in the time and effort required to understand the various SEO ideas.
Prepare to demonstrate your worth and stay ahead of the competition in SEO
Identifying your skills in SEO is one way of staying ahead of the curve. It's vital to know what you're searching for in an SEO specialist if you want to boost your search engine rankings.
SEO is a viable option that has proven to be effective. So invest in digital marketing and watch your visibility grow to the top of the most popular search engines on the planet.
The above tips and skills can be helpful, then put it to work for you. Be prepared, ready yourself to learn SEO, and make your goal to reach your site at the top search rankings.
Connect with Gert Mellak:
Email: [email protected]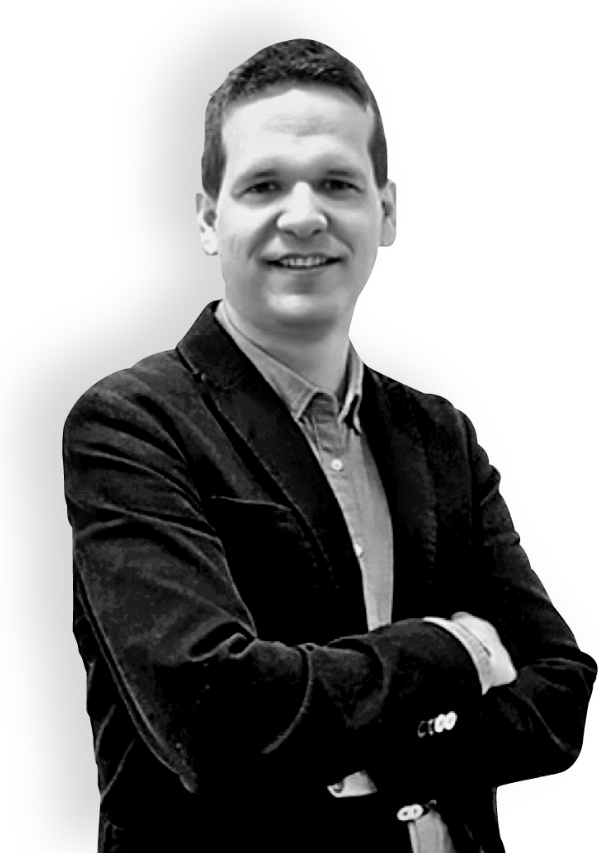 Loved This Episode?
Please consider leaving me a review with Apple, Google, or Spotify! It'll help folks discover this show and hopefully we can change more lives!
RATE AND REVIEW