CLICK TO SUBSCRIBE
While SEO is only a part of the overall marketing campaign, its importance cannot be understated, as it helps propel the campaign toward its goal. We must understand, as well, the difference between strategy and tactics, since most of the time, these two concepts are confused. Which is the blueprint and which is the implementing tool? We'll dive into this topic in this episode of SEO Leverage Podcast to help you clarify your SEO goals.
Podcast Highlights:
00:00 Prologue
00:25 Introduction of the topic
01:07 How is SEO success measured in terms of lead generation?
03:23 Strategy vs Tactics in an SEO campaign.
04:47 Why is it crucial that the SEO company you hire knows what your goals are?
05:54 End
Resources:
The ERICA SEO Framework: https://seoleverage.com/seo-consulting/
SEO Goals, Strategies, and Tactics
SEO is beneficial to all websites. It's no secret that SEO can help your business expand by increasing website traffic, raising brand awareness, and improving overall domain authority.
So, are you ready to set SEO goals that your team will work hard to achieve?
With these pointers, from SEO strategies down to the tried and true tactics and tips, you'll be able to set goals that are both practical and attainable while also challenging yourself. Whatever you're aiming to accomplish, you'd be well to grasp how SEO goals and strategies work, how they differ, and how we may combine the three.
A quick aside about Search Engine Optimization
SEO is a way of optimizing a website for search engines. It's the procedure to follow in order to improve your website's exposure in search engines and attract organic traffic.
There are two main objectives of SEO.
The first is to assist you in determining what users are looking for on the internet so that you can provide high-quality content such as a blog post to meet their needs.
The second goal is to assist you in developing a website that search engines can find, index, and comprehend.
Although SEO will certainly increase a website's overall organic traffic searchability and visibility, what additional benefits can it provide?
What goes into search engine optimization?
Most businesses have objectives, but few have a well-thought-out strategy for reaching them. Instead, they jump right to tactics, which frequently result in consequences.
Let's break down that definition and look at the elements to understand the true meaning of SEO.
High-quality traffic
You can get all the visits you want, but if they're going to your site because Google says you're a company for SEO in specific when you're really selling a tool for SEO, that's not quality traffic. So instead, you want to attract customers who are really interested in your items.
The volume of traffic
When it comes to SEO ROI, though, traffic is crucial to consider. More traffic is better if you have the proper visitors clicking through from those search intent. In addition, one of the most important effects of SEO is that it increases your site's visibility in organic traffic for direct search results.
Natural Outcomes
Advertisements dominate many SERPs. Any traffic that you don't have to pay for is referred to as organic traffic.
The Difference Between SEO Strategies vs. Tactics
To stay ahead of their competitors, more firms and companies are investing in SEO efforts. So, how do you distinguish between strategy and tactics in the SEO process? It's understandable, given that the distinction between these two methods is frequently blurred.
First, ask yourself the following questions:
How can I utilize SEO to help me achieve my business objectives?
What are my brand's objectives?
Which SEO strategies will work with which plan to lead more organic traffic?
Is there anything I can do to make my SEO methods more effective?
One well-planned and designed SEO strategy and tactics can achieve good performance and set your SEO goals directly. In addition, there are various techniques a business can take to improve its online discoverability.
SEO Strategy: A plan to outline your company goals
When you have defined marketing goals, you'll create a time-bound plan and follow it to achieve them. In other words, an SEO strategy is a method you use to increase organic traffic to your website. You'll be fully prepared and equipped to pinpoint the SEO strategy to guide you once you've determined your target audience.
Why is a comprehensive SEO strategy important? And why does it come first before your tactic?
Creating an SEO strategy includes:
Determining periods for major events or SEO goals
Resolving search engine algorithms concerns or financial concerns
For any SEO aim and effective team approach, this is the best idea. The websites of rivals and your website analysis and source data for the promoted site form the basis of your SEO strategy.
Brand awareness
This is the most efficient technique to raise brand recognition on all digital channels. The benefit of implementing a successful SEO strategy is that your brand will become more well-known. Pages that rank first on Google's first page are frequently from brands and businesses that have properly optimized their websites.
Return On Investment (ROI)
It may be expensive to invest in SEO strategy, but trust us when we tell the results are well worth it. When there is more organic traffic, there will be more sales, which will benefit the business.
Site usability
When it pertains to ranking sites on Google or Bing, its usability is always a role in the search rankings. Therefore, the website must have a user-friendly interface and load as quickly as possible.
Optimized website design
The next step of the process is to build your website after you've purchased your name and hosting. Your best bet is to design your website with a Content Management System. Again, you have the option of using a simple template for your layout or hiring a website design business to create the perfect website that meets all of your requirements.
Increased traffic to your website
Because of the high ranking and search volumes, SEO can drive many visitors to your website. Furthermore, you can use an SEO strategy to get targeted visitors from the consumer population. The vast majority of targeted traffic is made up of potential purchasers interested in purchasing goods or services from your website.
SEO Tactics: A way to achieve your SEO strategy goals
Organizations' SEO techniques refer to the measures they take to achieve their SEO objectives. All you have to do now is identify the actions and methods by which you will fulfill all of your objectives.
To archive organic optimizations, you can focus on the following factors on SEO tactics.
Link building
It is an important SEO service factor since it assists search intent in discovering new web pages and determining how well a website should rank in the Google SERPs. As a result, you may be missing out on prospective traffic if you haven't included link development tactics in your marketing strategy.
Link-building tactics will assist you in developing high-quality SEO marketing campaigns that will help your company grow. However, it would help if you first comprehended what it is and how to use it.
Local optimization
SEO evolves at a rapid pace. You never know when Google will add new features to its SERPs for local searches, but you can always expect them. That's why it's vital to always keep track of local SEO.
On-page optimization
A combination of criteria is required for effective on-page SEO. For example, suppose the approach isn't focused on attaining goals and isn't predicated on an in-depth assessment of the underlying difficulties. In that case, there's little point in improving the structure or content.
Metrics to optimize the content or improve the meta description and title tags are examples of this. Off-page SEO, on the other hand, refers to links and other indications.
Site architectural enhancement
The more well-structured your website is, the better your chances of ranking higher in search engines. Every website has some structure, whether it is a well-organized and well-organized structure or a messy tangle of pages. You may build a site that reaches search excellence if you are deliberate and careful with its design.
How to Create a Successful SEO Strategy
It matters on the strategy on the numbers of the niche. This is where the site is positioned based on an expert's experience. Step-by-step instructions will help you on how to build and implement a successful SEO plan.
Collecting SEO semantics
Every strategy must include this point. You can't start working on the site unless you have semantics in place and a sense of which keywords already have landing pages and which need to be created or modified.
On the one hand, you must create a list of relevant keywords for your blog post. But, on the other hand, keywords are at the center of everything in SEO. That's why, in most cases, keyword research is the initial step in any legitimate SEO campaign strategy.
Using Google suggest or keyword tool, you can quickly uncover terms that match your target customer's search intent. You can use long-tail keywords or short-tail ones for your relevant content.
Internal auditing as well as the creation of content
It is vital to review all current content and determine whether you need to rewrite them from the start or add keywords using the keywords planner. Then, it's now time to create content of high quality.
Make sure you appealingly offer your content if you want it to stick. Remember to write your blogs with the user in mind, not the search engine. When you write about issues that your readers care about, they will spend more time on the page, which will help you increase your keyword rankings.
Make a link-building strategy.
Now that we've covered many crucial parts of onsite SEO, it's time to discuss offsite SEO, one of the most important aspects of how search engines rank your sites. It's time for creating a network of connections. Link building, as mentioned above, is one of the factors of SEO strategy.
Link building works in the same way. That is the more websites that connect to you, the more evidence Google has that you're a reliable source of relevant information. In addition, Google will trust your site much more if these links come from websites with high domain authority.
Keep up with the most recent SEO advancements.
Search engines will continue to evolve in response to how people use them, as evidenced by Google's mobile-first indexing. It is always changing.
Failure to stay current will result in you following out-of-date practices, which may harm your website's SERP (search engine results pages) ranks. Therefore, you must continue to learn about effective SEO tactics so that you can develop a strategy that works.
Analysis competitors
It's time to take a peek at who we'll be competing against. Pay much attention to semantics, strategies, and customers' content quality.
Avoid using a black hat SEO strategy and keyword stuffing. Said they perform a better job than they are doing.
Keep an eye on your progress.
But, aside from that, it's been said that if you can measure it, you can improve it. You can't tell what's working and what isn't unless you track your search results. So, to demonstrate the value of SEO, professional SEOs follow everything from rankings and conversions to lost links and more.
Google Analytics should also be used to track your organic traffic growth on a weekly and monthly basis. Now that you've established your core SEO goals, consider whether additional metrics can be useful in assisting your site in achieving its ultimate goal.
Using SEO tactics through the conversion funnel is a good idea.
When planning your SEO strategy and tactics, keep the full conversion funnel in mind. Ecommerce SEO should expand beyond items and category pages, even if you manage a huge online retail firm. Consider how your consumers' needs change as they progress through their journey.
Your scalability also matters on SEO success...
Scalability is one of the most crucial issues that bigger firms confront when building an SEO website process. To easily adapt to changes in SEO, you need to have scalability in your strategies and tactics.
Scaling your SEO business strategy requires integration and standardization. Lead cross-departmental coordination with web development, brand management, product management, and sales to achieve this goal. Remove errors and implement established processes and systems and dependable, scalable technologies and tools such as google analytics and keyword research.
Stepping ahead to the future of SEO
As you can see from the topic above, SEO methods are virtually unlimited when it comes to strategic SEO goals. There are, however, certain popular SEO methods that you might want to consider using for your next company goal.
Finally, SEO is vital because search engines aren't perfect, and if you don't take steps to compensate for their shortcomings, your website will suffer as a result. Additionally, be ready to capitalize on new SEO trends at all times to get more organic traffic.
Connect with Gert Mellak:
Email: [email protected]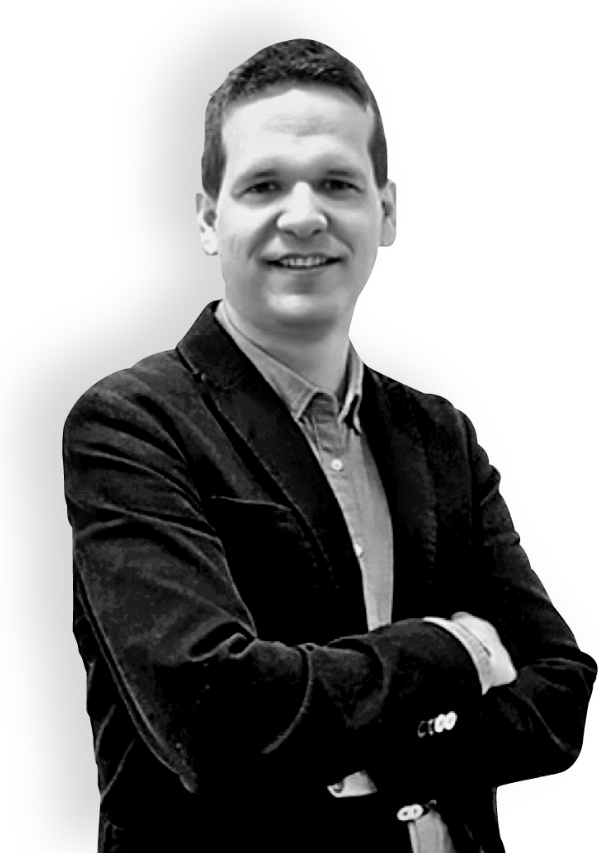 Loved This Episode?
Please consider leaving me a review with Apple, Google, or Spotify! It'll help folks discover this show and hopefully we can change more lives!
RATE AND REVIEW