CLICK TO SUBSCRIBE
Calculating the Return of Investment in SEO is much more complicated than computing your annual financial statements. You have to consider several attributes like conversions and the timing element. It is measured over a long-term period; it is a long-term strategy unlike in regular financial statements where it is computed on an annual basis.
The numbers are in ranges, on average and as such, it is really important to know what part of SEO plays an important role in measuring your conversions and ROI. Knowing your numbers is the key!
Podcast Highlights:
00:00 Prologue
00:39 Introduction of the topic
01:07 How do we calculate the Return of Investment in SEO and make sure you have the right numbers?
01:30 What is an important source of information in order to measure your conversion and revenue?
03:25 Why is it difficult to measure ROI in SEO? (...What are the attributes you need to consider?)
06:09 End
Resources:
The ERICA SEO Framework: https://seoleverage.com/seo-consulting/
How to Measure the ROI of SEO?
Investing in your company's growth is a difficult task. That's why it does need every detail of a strategy; it can be different sorts of conventional or digital marketing platforms.
Search Engine Optimization or SEO is a vital instrument for every digital marketing effort and does need a long-term strategy. It's listed as one of the most important tactics for improving your Google search rating. And it leads to more visitors to your website and more sales and conversions. But, calculating the return on investment (ROI) of SEO, in particular, is tricky and time-consuming.
In this article, we'll give you a quick rundown of what SEO is, why it matters, and how you can expect to build your client ROI base by focusing on SEO.
The Importance of Measuring the ROI of SEO
Clients expect a return on their investment when they use SEO campaigns and marketing firms. That's why agencies must do everything they can to correctly assess ROI so they can show outcomes and justify their worth.
But, why does SEO matter in measuring the ROI?
Many aspects influence SEO's effectiveness. One of them is the long-term ROI that this traditional marketing method provides. In other words, the point of SEO is to put things in perspective by calculating its return on investment. You must justify the ROI from your SEO efforts like you must with any other digital marketing.
The Challenge
Not all SEO tactics justify a positive ROI. If you hired an SEO firm with no experience handling good SEO, this might not be a good metric for you and a team that utilized weak content and black hat practices.
But, SEO monitoring is limited to monitoring key performance indicators (KPIs) such as traffic and search rankings. You may prove to company decision-makers how SEO has created targeted traffic, leads, and sales. As an example, to encourage them to keep investing in an SEO campaign. This is why SEO is one of the most popular ways to achieve long-term online success and make good ROI (if doing it correctly).
What Affects the Calculation of SEO ROI?
If you're using Pay-Per-Click (PPC) advertising, it's a simple calculation. Although calculating ROI for pay-per-click advertising is straightforward, this is different for SEO. There aren't usually any fixed costs associated with SEO.
This is calculated using the ROI SEO formula:
SEO ROI = (SEO Revenue – SEO Cost) / SEO Cost
You should now see why it's critical to be able to measure your SEO ROI. So, how do you go about doing the basic calculation?
SEO Investment
To begin, figure out how much your SEO investment will cost. How do you calculate ROI with precision? These expenses include SEO tools and resources.
Working beyond your skills, like hiring an SEO agency, is a great deal as it often produces good ROI. But, the expenses may affect the calculation.
To sum it up, you need to make sure you're calculating the worth of your investment. This is by integrating tools to grasp the ROI of your SEO activity. You have to track and measure the value of your conversions if you've evaluated the cost of your investment.
Search Engine Rankings & Organic Traffic Growth
Search engine rankings and target completions can all be used to compute SEO's ROI. More website traffic and better ranks are often the results of a successful SEO campaign. Thus, these factors lead to more money in sales.
Analyzing search engine rankings does not only provide information on leads or conversions generated. Yet, it is a useful tool for assessing the effectiveness of marketing campaigns and increasing search volume. The only true measure of targeted organic traffic increase - whether it converts depends on the product or service itself.
Identifying Referral Traffic
Referral traffic is an important measure that we track and report on. Understanding how much traffic a link took a week to generate is critical to the company and clients.
To earn an ROI of SEO, a significant part of this traffic must be:
Through links - you need to use this statistic to determine the true worth of a backlink.
Individuals who interact with your brand (clicking, commenting, liking, sharing, adding to cart, etc.).
Customer who is ready to buy (or take the desired action) right now.
Keyword Segmentation
Before determining ROI, you must cut your own branded keywords from the investigation. This is necessary because many website visitors will use search engines to find your brand rather than typing in your URL. But, because those queries aren't the result of the search engines, they must remove them. And help from keyword segmentation will occur to drive more search traffic.
Calculating ROI: Ecommerce & Lead Generation
Regardless of how businesses earn money through your site, the method for calculating the worth of SEO is different.
We'll concentrate on the two common kinds of website monetization:
E-commerce
Lead generation
E-commerce Conversion Values
Even if you don't intend to start an SEO campaign, you'll need this information to assess your website's success (or failure). Calculating specific dollar amounts that a certain marketing channel generates for your business is easier with e-commerce. All you have to do now is set up eCommerce tracking.
You can use Ecommerce Tracking to observe which landing pages are bringing in organic search traffic. This can assist you in altering your tactics and tracking the campaign's effectiveness over time. The advantage of using this tracking with Google Analytics is that it provides more detailed information than standard conversion data.
Ecommerce Tracking, in reality, gives the following reports:
How much Revenue, Ecommerce Conversion Rate, Transactions, Average Order Value, and other parameters are summarized in this report.
Product Performance by SKU and Category: Revenue, Purchases, Quantity, Average Price, and Average QTY
Revenue by Date: Sales Performance
Revenue, Tax, Shipping, and Quantity Transactions
You can better understand whether your search optimization generates results by evaluating revenue growth, average conversion rate, and best-performing products with more eCommerce-focused data (SKU).
Lead Generation Conversion Values
Lead generation websites are ones where the interest is established online, but the actual buy is completed offline. Because you can't buy our software on the website, for example, it's a lead generation site. Interested parties must first fill out an interest form.
Not everyone who fills out an interest form will become a customer. More customers often represent continuous revenue rather than a one-time buy, making this slightly more challenging than assessing organic search income for e-commerce websites. As there are no actual "transactions" on the website that result in revenue, setting up conversion tracking for lead-based businesses is a little more difficult. It's a little more difficult to collect precise data on how much conversion value you create if you don't produce sales directly on your site.
However, all you can do to get around this is work out what actions your customers take on your website and how much they're worth.
Four Ways on Tracking Conversions in Google Analytics
Establishing conversion tracking in Google Analytics is another aspect of calculating your ROI. That said, Google Analytics is your best friend in this situation; it can help you gather organic search traffic swiftly and effectively.
Set-up Conversion Tracking
Establishing conversion tracking in Google Analytics is the first step in calculating your SEO ROI. This tool allows you to keep track of all the conversions on your site that result in revenue. You can set up the steps below—this assists you to keep track of all revenue-generating conversions on your website.
Steps
You can do so by going to Conversions > Multi-Channel Funnels > Assisted Conversions in the Conversions report.
Then, at the top of the report, go to "Conversions."
You may see every conversion on the site for the period you specify, sorted by the conversion source.
Lastly, you're done setting up conversion tracking in Google Analytics as the first step in calculating your SEO ROI.
Establish Goals in Google Analytics
One of the most important segments of tracking your conversions is knowing first what could be your goal. These can vary based on what you're promoting or engaging with.
So, what are our options for dealing with this? Goals are important.
You can create goals on your Views if you use Google Analytics for tracking. Based on the average value of a produced lead to your firm, you can use this to assess the ROI of your SEO. You set your own conversion goals, whether it's growing sales, getting users to join up on your page, or doing something else that's beneficial to your business.
Take note: In addition to Analytics, Google now provides Search Console for SEO, which allows you to track, maintain, and troubleshoot your website's SERP presence. This implies that you can quickly track organic traffic and improve your ranks in SEO. This tool is useful for monitoring your progress in conjunction with your overall metrics or individual URLs.
Put Up the Google Analytics Event Tracking System
Google Analytics events are an option that enables you to link an event category, action, label, and value with each site action. The primary goal of events is to track user activity other than page visits. These could include things like clicking on-page elements, watching embedded movies, and so on.
On the one hand, labels are used to provide more information about the events you're looking at. On the other hand, values are integers that give an object a numerical value. The last two items – labels and values – are optional. Yet, labels are strongly advised.
Utilizing the Model Comparison Tool
It's as simple as looking up your last click conversion statistics in Google's Landing Pages report. That is, conversions earned from people who spotted one of your campaigns, clicked on it, and made a payment without taking any extra steps. However, if you want to compare conversion data that aren't last click, you can use the Google Analytics Model Comparison Tool.
You can use this tool to create a more complex conversion analysis. This might assist you in determining which material is most efficient at converting visitors into customers. Beyond that, we utilize it to help us plan for the future of our work, such as determining what type of material converts and what doesn't, which leads to questions like "what should we be doing more of?" and "what should we be doing less of?"
How Does SEO's Return on Investment Compare To Paid Search?
While businesses crank up their SEO efforts, focusing on Google Ads is a sensible investment. On the other hand, switching to SEO leads is exponential development in the long run. Perhaps, much more affordable customer acquisition. We frequently speak with business owners that divide the majority of their marketing money to Google Ads.
Both SEO and PPC or Google Ads are important components of your marketing mix, yet they support various business goals. However, PPC or paid advertising yields immediate results. But, on the other hand, it is costly and raises your cost per acquisition.
In the same way, SEO's ROI grows with time. All your material will improve as your credibility and authority increase. As a result, your posts, new pages, and other material will rank higher in organic search with less work. There are logical reasons to examine the short-term outcomes of Google Ads vs organic, regardless of how things play out in the long run.
Final Thoughts
We've covered many topics here! To note that SEO strategy may generate the majority of your website's quality, revenue-generating website visitors. Measuring marketing ROI is difficult to achieve with precision.
Yet, indicators that are lower limit estimations are still very valuable to keep track of. This is to assist you in deciding where to put your marketing budget in the future. Thus, knowing the ROI of your SEO efforts is valuable information. This you can use to gain greater investment and show the financial success of your plan.
Connect with Gert Mellak:
Email: [email protected]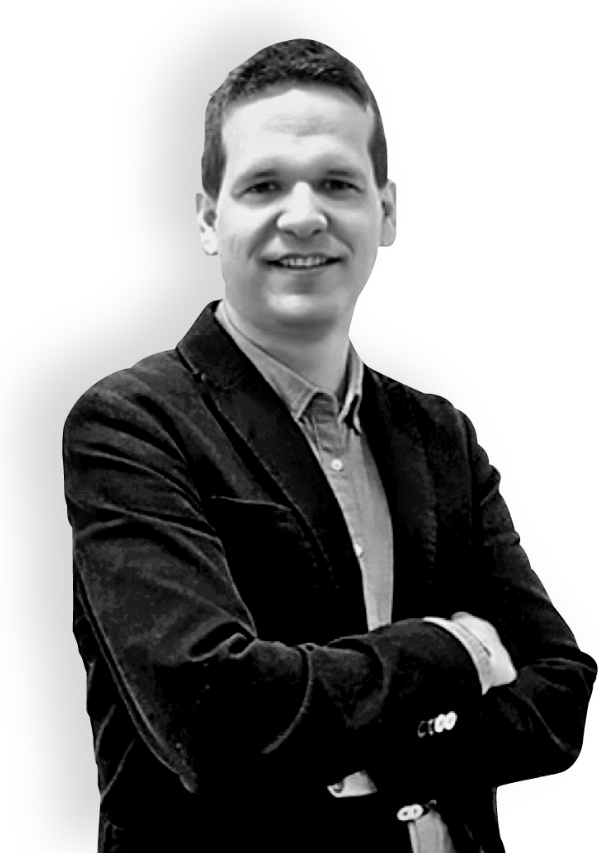 Loved This Episode?
Please consider leaving me a review with Apple, Google, or Spotify! It'll help folks discover this show and hopefully we can change more lives!
RATE AND REVIEW